Conversation
10 interesting chatbots in banking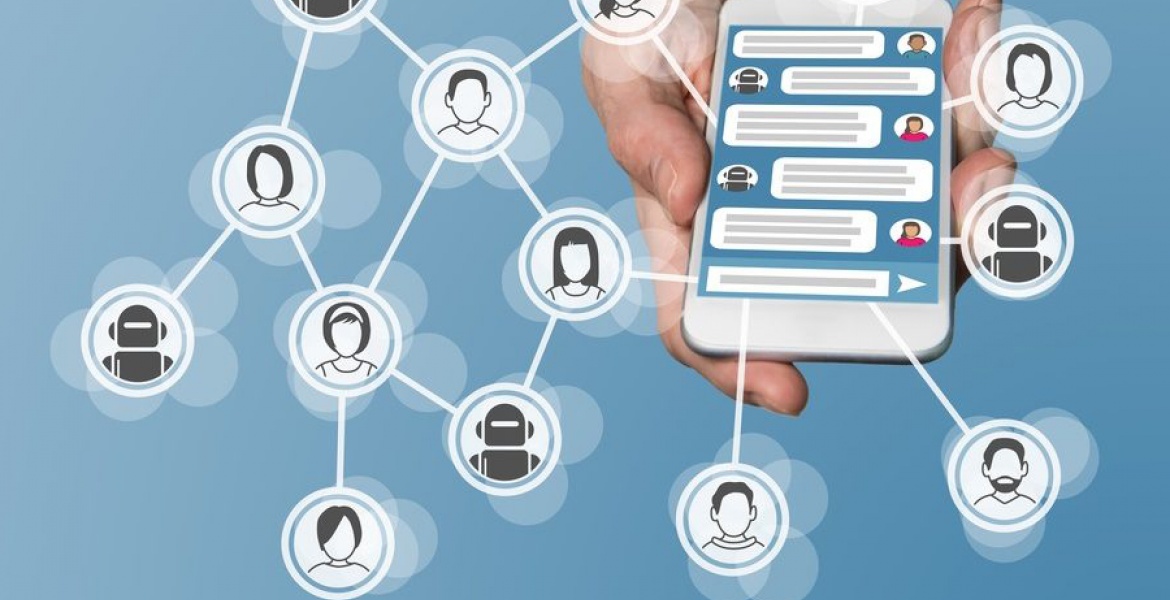 More and more banks are adopting AI-powered chatbots in their operations to reduce costs and serve young customers - who know and love technology. Chatbots are developed to conduct two-way communication, replace traditional channels like phones, emails or documents to provide services and support transactions quickly.
1. Erica's Chatbot of Bank of America
As the leading company in both mobile banking and AI deployment in America, Bank of America launched Erica chatbot to send notifications to customers, provide information on balance, suggest ways to save money, provide updates on credit reports, pay bills and help customers perform transactions more simply. Since its launch in 2017, the ability of Erica chatbot has been expanded constantly, and it becomes a high-quality virtual assistant that helps customers make smarter decisions.
Erica chatbot is available in the mobile banking app Bank of America. Customers can receive support via voice or messages about FAQs. Erica chatbot offers recommendations, promotions and suggestions that are personalized after analyzing customer data. Moreover, Erica chatbot also can provide customers with videos about financial education.
2. Chatbot of JPMorgan Chase
Unlike other chatbots used in banking to support customers, JPMorgan Chase uses chatbots to streamline activities at its office. This bank proposes metrics to analyze many complex contracts fast and more proficiently than human lawyers. According to JPMorgan Chase, this organization has saved more than 360.000 working hours.
Besides, JPMorgan Chase integrates its chatbot with technology to parse messages of employees, allowing access to its software systems to process simple IT inquiries like resetting passwords. JPMorgan Chase bank said that it will continue to upgrade its chatbot in the future to make it more multitasking, helping reduce operating costs and limit financial risks.
3. Chatbot AI of Wells Fargo
Well Fargo's chatbot uses artificial intelligence (AI) and is integrated into Facebook Messenger to answer messages in natural language from users, and handle questions such as how much money is left in their accounts and where the nearest ATM is. The chatbot helps maintain close relationships with customers, support customers to solve all FAQs quickly 24/7.
According to Wells Fargo, customers can ask for their balance, latest transactions, their spending last week, location of the nearest ATM, and many other questions. The AI-powered chatbot can understand users' questions and give corresponding answers quickly with an accuracy of over 90%.
Wells Fargo's chatbots on Facebook Messenger is the newest effort of the company to attract and serve customers directly on social media - via desktops, smartphones and other mobile devices according to the demand of the new generation of customers.
4. Eno's chatbot of Capital One
Capital One Bank has introduced a chatbot assistant called Eno to help customers manage their money through their mobile phones. At the first place, this chatbot was tested with 100000 users. Eno chatbot can adjust itself according to each user and learn about consumers over time.
Customers can ask the chatbot directly about account balance, transaction history and credit limit using quick messages, and also can make transactions immediately.
5. Ally Assist of Ally Bank
Ally Bank is one of the first banks implementing chatbots in the USA with the launch of Ally Assist chatbot in 2015. Ally Assist is a virtual assistant in the app Ally Mobile Banking. Ally Assist can be accessed via voice or text to perform functions like paying, transfering money, P2P transactions and deposit money.
Customers also can require a summary of their accounts or transaction history, as well as tracking their loans, passbooks. Through machine learning, Ally Assist can predict customers' needs by analyzing their accounts and transactions to offer relevant topics and support. The assistant also uses natural language to handle common inquiries in customer service.
6. Clinic's Chatbot of USAA (United Services Automobile Association)
Besides digital banking solutions via voice, banking experience through natural language with AI-powered chatbots is provided to USAA's members (a group of finance companies in Fortune 500 based in San Antonio, USA) in the Amazon Alexa test program with Clinc chatbot.
Aiming to combine science and technology to enhance the ability to use natural language flexibly, Clinc chatbot is powered by sophisticated Natural language processing technology, which is trained with in-depth knowledge of the finance - banking industry instead of rigid requests.
Machine learning of Clinc chatbot allows widening knowledge and improving responses based on actual conversation history. By identifying and analyzing dozens of factors, such as voices, word structures and emotions, Clinc can understand, remember and respond to human messy language according to context with no limitation.
There is no specific rule or commands, USAA's members experience a natural conversation as it is between humans. Moreover, Clinc chatbot can connect seamlessly with mobile apps and other digital products via API.
7. AmEx's chatbot of American Express
Leveraging relationships between the bank and business class customers, American Express uses a chatbot aiming at this VIP customer group, performing many tasks including informing sales in real time, suggesting according to context and reminding of its credit card's benefit. Customers have to connect their cards with AmEx chatbot to receive benefits of this chatbot.
8. Amy's chatbot HSBC (Hong Kong)
Amy is the chatbot of HSBC Hong Kong. Amy can support immediately in answering questions of customers 24/7. Amy chatbot can use 3 languages, English, Traditional Chinese and Simplified Chinese. In the near future, Amy chatbot will become smarter, handle more complex inquiries thanks to advanced AI technology.
9. Aida's Chatbot SEB (Sweden)
Since 2017, SEB from Sweden has launched Aida chatbot - a female chatbot for customer support. Aida chatbot handles about 13% of questions related to techniques, as well as supporting customers to solve problems related to card, account and schedule. Aida is continuously widening its skills, including analyzing emotions of customers. Aida chatbot not only supports each customer but also exploits customer data, gives detailed and more personalized suggestions.
Shortly after that, SEB launched an internal chatbot called Amelia. In the first 3 weeks, Amelia chatbot carried out more than 4000 conversations with 700 employees, handled many tasks without delay. Instead of supporting customers, Amelia chatbot supports employees and the internal IT department.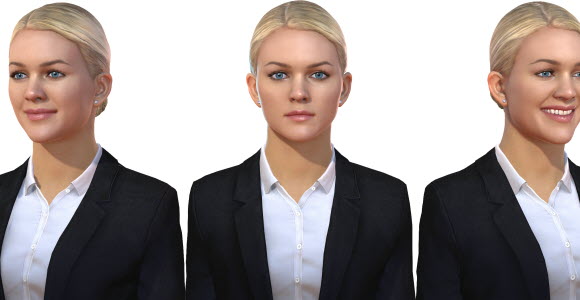 Amelia, a new virtual employee at SEBB
10. Ceba's Chatbot of Commonwealth Bank (Australia)
Commonwealth bank from Australia has launched a chatbot called Ceba to support customers to perform over 200 banking tasks like activating a card, checking balance, paying or receiving cash without a card. Commonwealth predicts that in the next year, Ceba chatbot can support about 500.000 customers and performs around 500 tasks.
CEO of Commonwealth Digital Bank - Pete Steel - said that Artificial intelligence will increasingly play an important role when digital banks become popular, allowing customers to make seamless transactions immediately on familiar messaging platforms. Banks are aiming to provide personalized online banking experiences and in-depth customer service to each customer. Artificial intelligence with its powerful technologies behind is the center of this transformation.
Here are the tops questions of Ceba:
I want a bank statement for the past month?

I want to open a new account

What is my credit card limit?

I want to activate my new car loan

I want to pay my bill
In Vietnam, TPBank, SHB Finance, Vietinbank, etc. are businesses in the finance industry pioneering chatbot adoption in customer service to answer questions from customers quickly, reduce workload of customer support teams so that they can focus on more professional tasks. Thus, they can optimize resources and reduce billions of operating costs.
Start building a FPT.AI chatbot at https://bot.fpt.ai/
Experience solutions of FPT.AI at https://fpt.ai/vi
Hotline: 0911886353
Email: support@fpt.ai