Conversation
3 significant benefits of chatbot when the Covid-19 outbreak occurs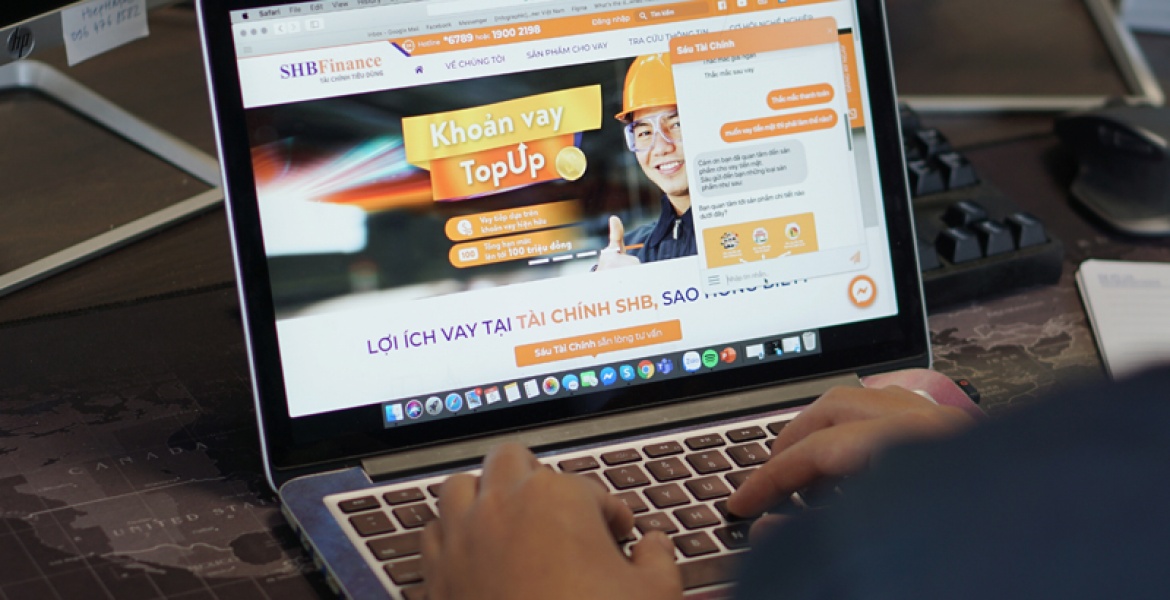 Complicated Covid-19 pandemic, interruption of business operation, and changes in customer behavior are forcing companies to innovate fast as the urge to adapt to the condition and survive. In this situation, chatbots have clearly shown their advantages and work side by side with businesses to overcome difficulties.
Since the outbreak of the Covid-19 pandemic, most countries around the world have practiced social distancing and close their borders. These restrictions have led to stagnant tourism, recession and supply chain disruption. As the sales declined, businesses began cutting staff and tightening their belts.
Enterprises have to find an alternative solution, which can perform many tasks to support humans in maintaining operation, as well as helping businesses save costs. And chatbot is the optimal solution meeting all the requirements of large, small and medium enterprises.
These are 3 considerable uses of chatbot in the pandemic:
Chatbot supports online sales
Chatbots are not only for large e-commerce platforms, but every small and medium business can use them. Small companies like a yoga room, a restaurant, a cafe, or a nail salon, etc. can build and integrate chatbots into their Facebook Fanpages quickly.
When businesses have to temporarily close or limit capacity, the conversion to an online business model is necessary. Chatbots can perform many sales tasks truly like employees.
Chatbots can provide information about products/services, then get user information if they want to buy and deliver goods, or schedule home services. Consultants just need to call to confirm orders, arrange goods, pack, and then deliver them to customers.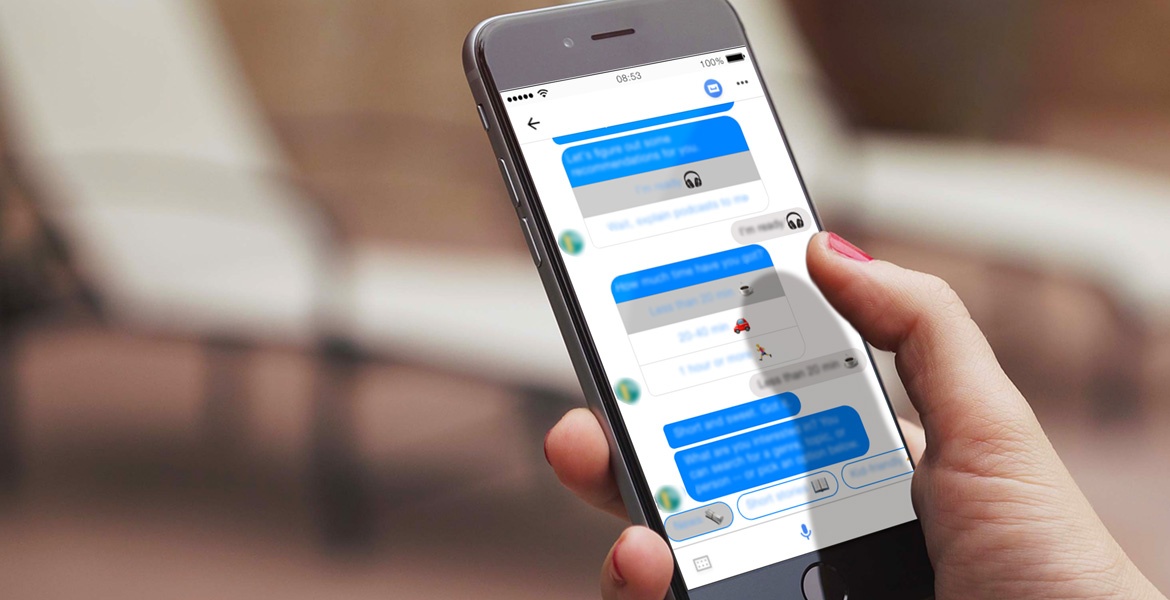 At this time, in Vietnam, small and medium enterprises also can build a smart chatbot on the FPT.AI Conversation platform. Visit https://fpt.ai/ to register an account and start building chatbot at https://bot.fpt.ai/.
FPT.AI Conversation provides a chatbot creation and management platform with a user interface. There is no need to be IT engineers or coders, small and medium enterprises can build chatbots that follow their scripts. For instructions on creating a chatbot, visit https://docs.fpt.ai/docs/en/conversation/documentation/introduction
FPT.AI Chatbot can do all sales tasks such as consulting, making appointments, getting customer information, etc. With the best Machine learning and Vietnamese Natural language processing technology in the market, FPT.AI Chatbot can understand customers' intentions, give appropriate answers, and gradually become smarter over time after training.
Thanks to chatbots, sales activities of businesses will need fewer employees, thereby optimizing human resources in the social distancing period due to Covid-19.
Chatbot performs marketing activities
Not only has the ability in sales, but chatbots can also carry out marketing activities such as automatically sending customers information about offers, discounts, promotions during the times of social distancing. That might be offer packages, free shipping codes, golden hour promotions, etc.
With the Broadcast sending feature, businesses can easily set up and set schedules to send mass messages to customers.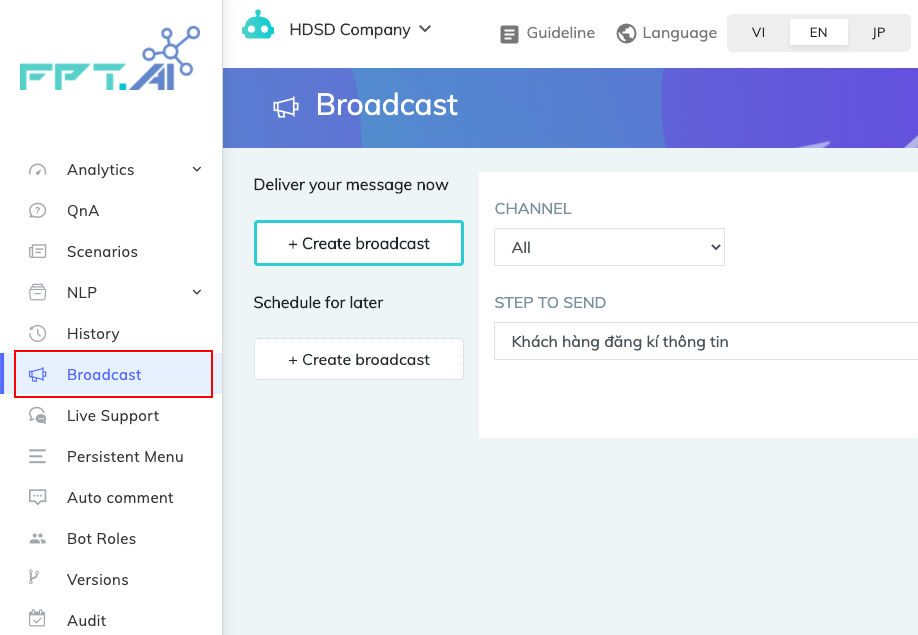 Not only can work automatically 24/7/365, but chatbots are also easily integrated into many other communication channels such as Zalo, Website, Viber, etc. FPT.AI Chatbot helps businesses increase customer reach quickly. Besides caring and retaining old customers, FPT.AI chatbot can create a new customer base automatically as well.
Entertaining chatbot
To help customers have fun and relax at home during social distancing, businesses can connect with customers through entertainment news.
For example, activities for a gym, yoga, dance room are Sending basic, short exercises, muscle relaxation exercises, etc. to customers, so they can practice at home daily or 3 times/week. A chatbot will be like a PT of customers, enthusiastically support and urge them to do health training at home.
The smart chatbot of FPT.AI Conversation is one of the most optimal choices of domestic enterprises. In fact, chatbots have automatically processed up to 96% of transactions, saving 60% of operating costs in many large businesses. Chatbot becomes an indispensable tool that helps all companies maintain, develop, and overcomes difficulties with them in this period.