4 outstanding benefits of FPT.AI eKYC for onboarding process in financial organizations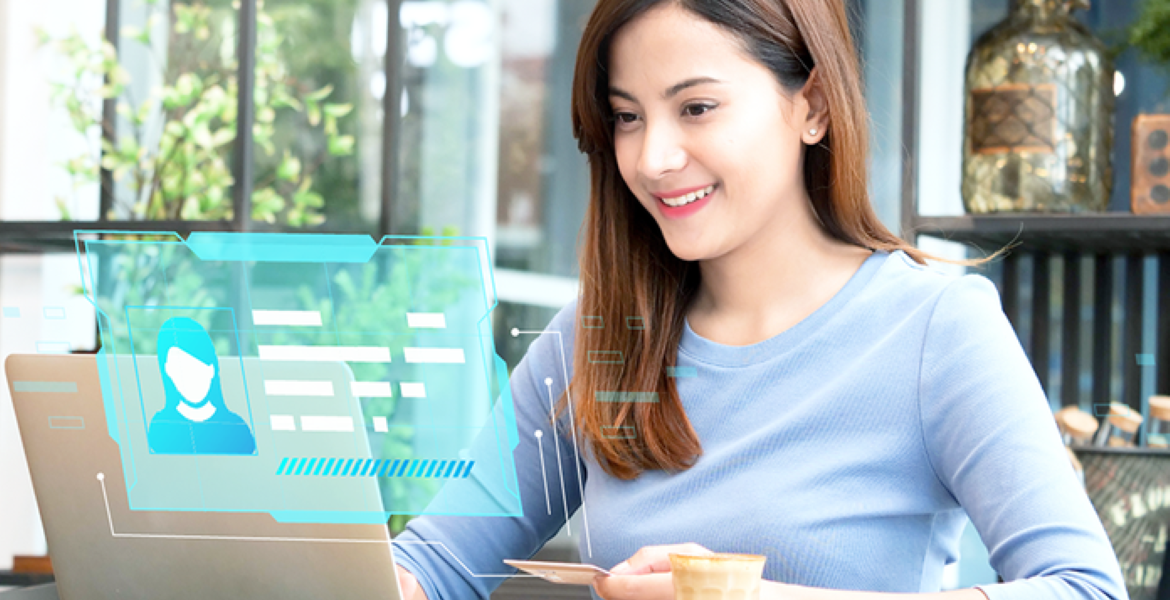 Since finance is the leading industry in terms of digital transformation, financial organizations have soon recognized the benefits of eKYC adoption. In this article, let's take a look at 4 outstanding advantages of eKYC solution, which make it a powerful supporter for financial businesses on customer onboarding processes.
FPT.AI eKYC helps enhance customer experience
In financial - banking companies, a fast and convenient account opening process is one of the effective ways to impress customers.
According to Signicat's 2021 report, 40% of customers refuse to open a new account due to time-consuming document completion procedures. In contrast, 52% of respondents say they are willing to open a new account if the onboarding process is carried out 100% online. These figures partly affirm the role of electronic Know Your Customer in attracting customers and bringing satisfaction to them.
With the traditional KYC method, customers have to wait a few days or weeks to verify their information. Today, the emergence of FPT.AI eKYC shorten this process to just a few minutes within 4 simple steps: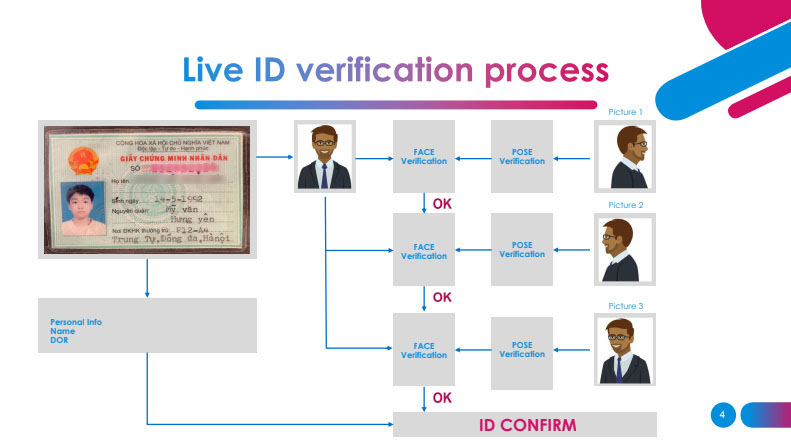 Step 1: Customers choose a type of document to verify, such as ID card, passport, driver's license, etc. Customers must take photos of both sides of their identity documents, then the system will verify and extract needed information fields.
Step 2: OCR technology automatically extracts personal information of customers with an accuracy of 96%.
Step 3: Authenticate photos on identity documents by a selfie, or a short video capturing the head movement: leftward, rightward, upward, downward, head on straight. Liveness technology helps verify customers' photos by matching photos on identity documents with selfies or videos.
Step 4: The system returns successful/not successful verification results and all customer information fields. If it is not successful, customers must take the process again.
FPT.AI eKYC contributes to optimizing operations of financial businesses
FPT.AI eKYC supports financial organizations to optimize their workforce as well as minimize mistakes, especially in data entry step, with OCR technology. Besides, because there is no cost of infrastructure, maintenance or technical team, FPT.AI eKYC is the optimal choice for businesses in digital transformation journey.
FPT.AI eKYC is also trusted by many large banks in Vietnam due to 3 strengths:
🌟High security: FPT.AI eKYC fully complies with OWASP security standards for websites, ensures that cloud implement service meets requirements of ISO/IEC 27017:2015 on safety control.
🌟Easy integration into available processes: With only one platform, FPT.AI supports in recognizing and digitizing documents, recognizing real humans and verifying identity without any additional technology.
🌟The ability to operate stably: FPT.AI eKYC is built and developed by leading experts in the industry, always ensures stable operation and technical support 24/7, solving any problems arising in real time.
FPT.AI eKYC supports preventing fraud and financial crimes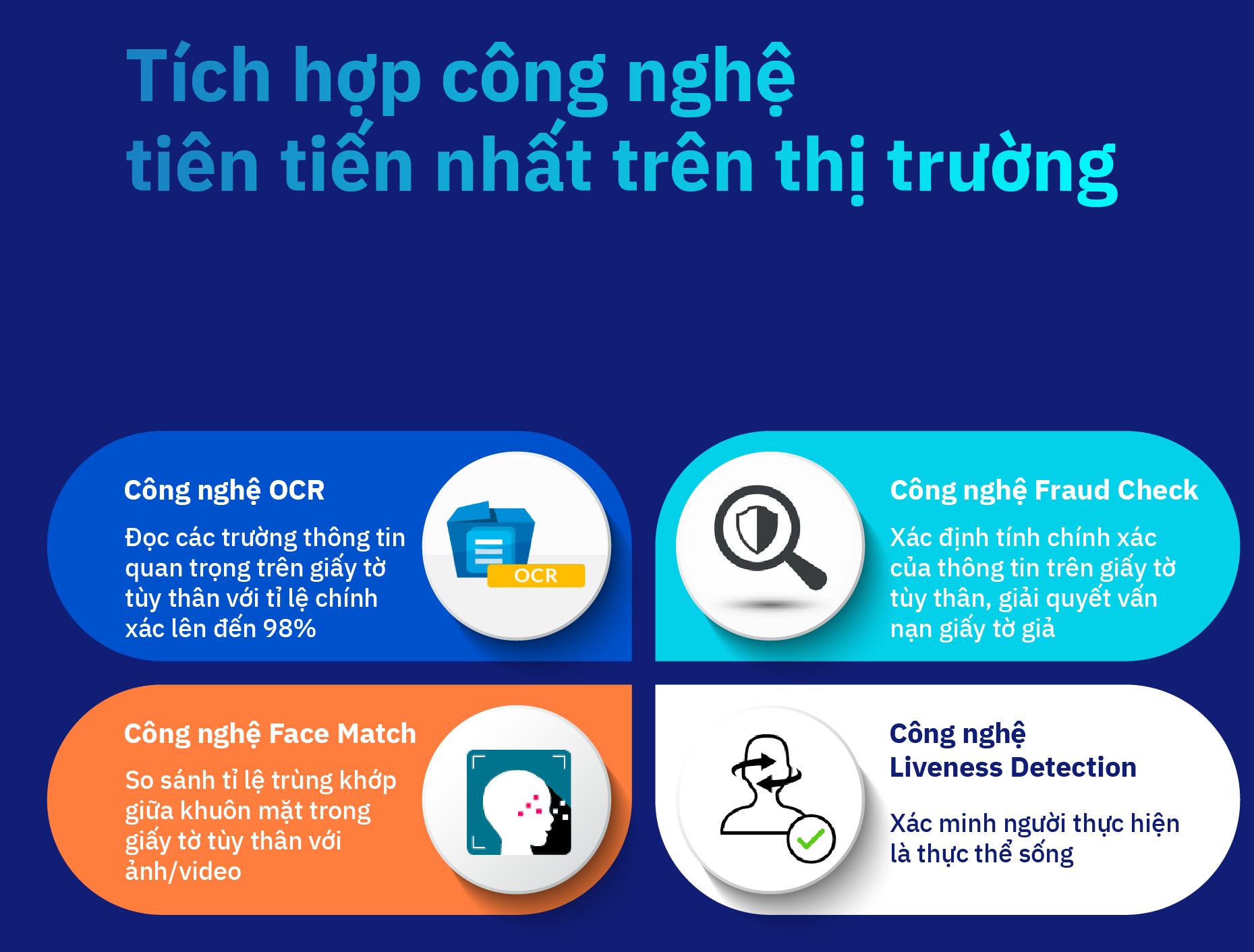 In Vietnam, FPT.AI eKYC solution integrates the most advanced technology in the market such as Fraud Check technology, Facematch technology, and Liveness Detection technology.
Specifically, Fraud Check technology helps verify the accuracy of the information on identity documents and solve the problem of fake documents. In addition, the duo of Facematch and Liveness Detection technologies creates two-level security to prevent face spoofing.
Thanks to FPT.AI eKYC, financial businesses can easily collect important customer information for risk assessment and monitoring, meanwhile preventing fraud and money laundering, corruption, terrorist financing, etc.
FPT.AI eKYC helps financial organizations to understand customers
When combined with RPA technology, FPT.AI eKYC solution allows financial institutions to automatically store customer information in systems such as CRM. From data on customer transactions, financial businesses can understand customers, and predict and suggest appropriate services.
After more than 2 years of launching, FPT.AI eKYC is gradually asserting its position as the leading electronic Know Your Customer solution in Vietnam and gaining the trust of many large financial and banking institutions, such as SSI, VP Bank, etc. By deploying FPT.AI eKYC, financial businesses will have an effective tool to step by step optimize operational efficiency, prevent fraud and financial crimes, as well as improve customer experience.
----------------------------------
👉 Experience other products of #FPT_AI at https://fpt.ai/vi
🏬 Address: 7th floor, FPT Tower, 10 Pham Van Bach Street, Cau Giay District, Hanoi///3rd floor Pijico Tower, 186 Dien Bien Phu Street, Ward 6 District 3, Ho Chi Minh City
☎ Hotline: 1900 638399
📩 Email: [email protected]