Conversation
4 practical applications of Chatbot Marketing in Business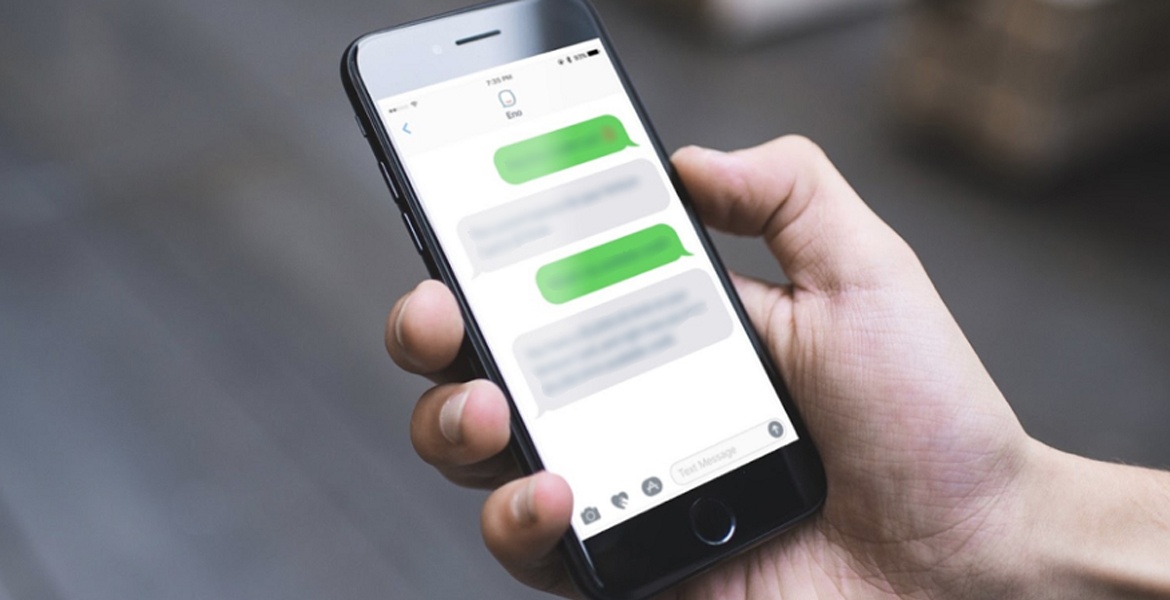 In response to the rapid development of Chatbot and Artificial Intelligent technology, modern marketers need to keep up with the trend of Chatbot marketing, which is creating an impact on marketing strategies around the globe. Chatbot marketing has been valued as a powerful marketing tool to improve interactions with customers and strengthen the relationship between customers and businesses.
Below are 4 practical applications of Chatbot marketing that businesses can start to create.
What is Chatbot marketing?
Chatbot is a computer program that automatically replies to messages on Facebook Messenger, Zalo, Webchat and other popular messaging platforms. With Artificial Intelligent (AI) and Natural Language Processing (NLP) technology, Chatbot can carry out two-way conversations with users by a natural language.
Chatbot marketing is a Chatbot model with auto reply on communication channels used to increase brand awareness, encourage interactions with customers and automate the process of reaching and converting potential customers.
To build Chatbot marketing effectively, marketers need to give attention to 3 key factors:
Understand conversational context to develop a Chatbot productively

Personalize conversations to have strong connections with customers.

The heart of a smart Chatbot is the ability to support real-time interactions between customers and both Chatbot and human supporters.
Practical applications of Chatbot Marketing
Chatbot automatically filter and convert potential customers
Filtering leads is an important step in the lead conversion process. Businesses usually have to filter 30 - 50 leads to obtain a customer. This work often takes the sales – customer support department so much time, separates human resources and distracts businesses from specialized tasks.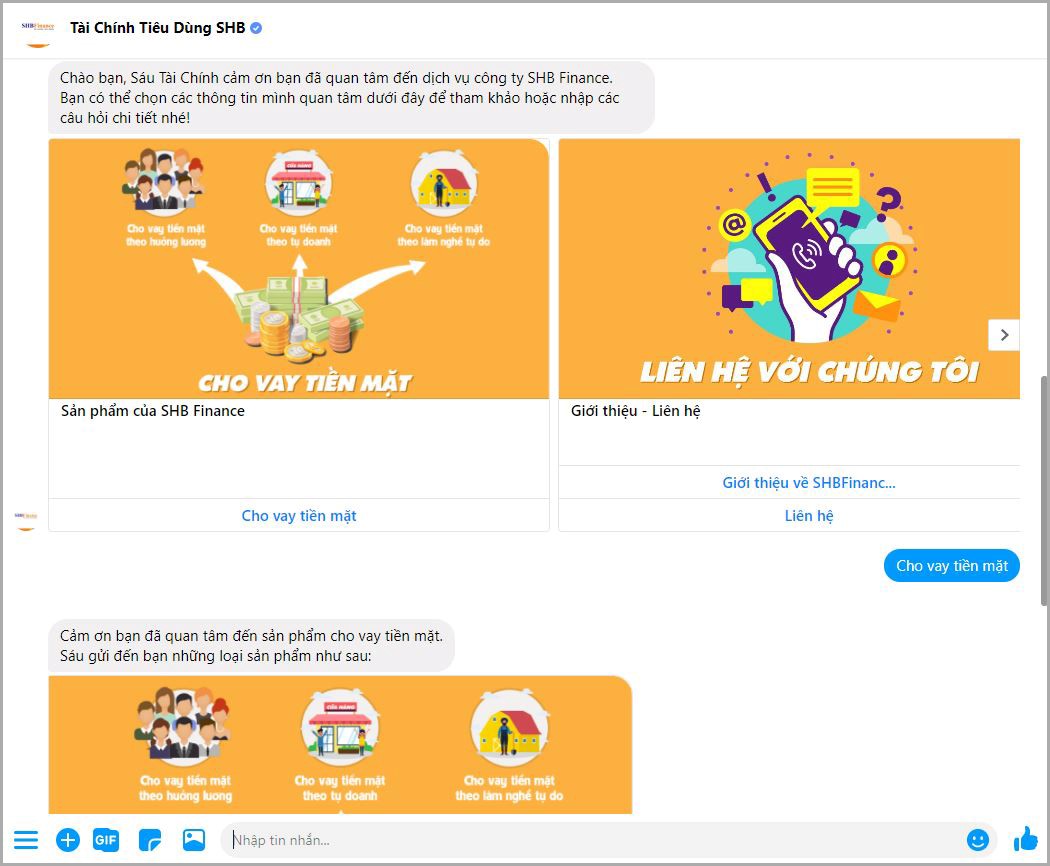 Photo: SHB Chatbot in FPT.AI Conversation supports new customers and introducing products to them.
When Chatbot is applied in the first step of the marketing funnel, it can ask – answer customers basic questions such as those about the products/services they interest in, their needs/requirements, contact, etc. What makes Chatbot optimal for this filtering step is the ability to provide real-time support to many customers at the same time. Even at peak times, businesses do not need to worry about the overload in customer service. First-time customers also have more positive experiences when receiving support speedily without waiting. In addition, business resources can be used for more specialized jobs such as taking care of important, premium customers or handling demanding ones.
Chatbot informs sales department about potential premium customers
The special of the smart Chatbot model is that it does not replace humans completely but work with humans to optimize customer service. Chatbot can work best when filtering customers and supporting basic, common problems. However, premium customers who require in-depth consultancy still need more personalized support from human consultants.
Therefore, Chatbot always needs a step of forwarding the conversations with customers to human supporters or a "Meet supporter" button to help customers proactively contact them. As a result, requests from customers are directly forwarded to the inboxes of supporters. Moreover, supporters can track all previous conversations between chatbots and users and capture the topics by Tag topic card.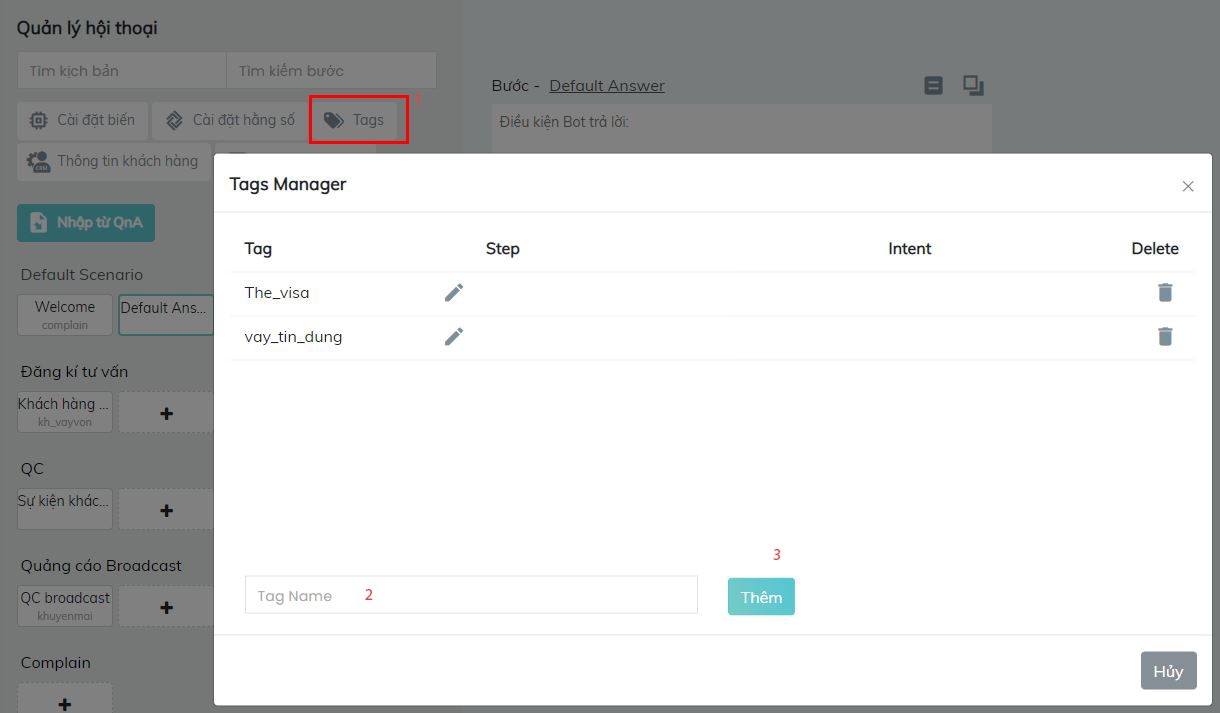 Photo: How to set up Tag topic feature in FPT.AI Conversation
Chatbot personalizes product suggestions and promotions for each customer
Personalization in customer service has a great impact on creating differences and optimizing user experience. With Chatbot powered by Artificial Intelligence (AI), businesses can provide customers with natural two-way conversations on a large scale. Smart Chatbot can collect information about the needs and characteristics of each user through these conversations, thereby creating valuable personalized experiences and bringing needed benefits to them.
Photo: Chatbot of FPTShop in FPT.AI Conversation personalizes product suggestions for each customer
When users communicate with Chatbot, by Artificial Intelligence and Natural Language Processing, Chatbot can provide the information they need correctly and give personalized suggestions based on purchase history, the products and services they interest in or their needs. Besides that, when the products or product categories customers are concerning have promotions, Chatbot can offer promotion codes and instructions to them immediately. Therefore, each customer feels that they are cared for and understood, which increases their affection and trust in brands.
Chatbot works on multiple channels to optimize branding activities
Chatbot can be build once and deployed on many platforms, from Facebook Messenger, Zalo, Viber to Website Chat and other popular messaging platforms. When integrating Chatbot into all channels, it can meet the needs of users anytime, anywhere, and it is always available to support customers in any channels they use.
FPT.AI Conversation – the leading AI Chatbot building platform in Vietnam – is optimized with a strong Artificial Intelligence technology and a Vietnamese Natural Language Processing that won many international competitions. Having specially designed features for Vietnamese enterprises in various sectors, FPT.AI Conversation has been chosen by many businesses to integrate into their customer service systems. Using a simple chatbot building interface that does not requires technical qualifications, as well as chatbot templates for each industry – area (Finance and Banking, Retail, Spa, etc.), administrators can start building chatbots for businesses straightaway.
----------------------------------------------------
? Create a bot right now at https://bot.fpt.ai/
? Experience #FPT_AI products at https://fpt.ai/vi/
☎ Hotline: 0911886353
? Email: [email protected]