Conversation
4 ways to increase sales with Facebook chatbots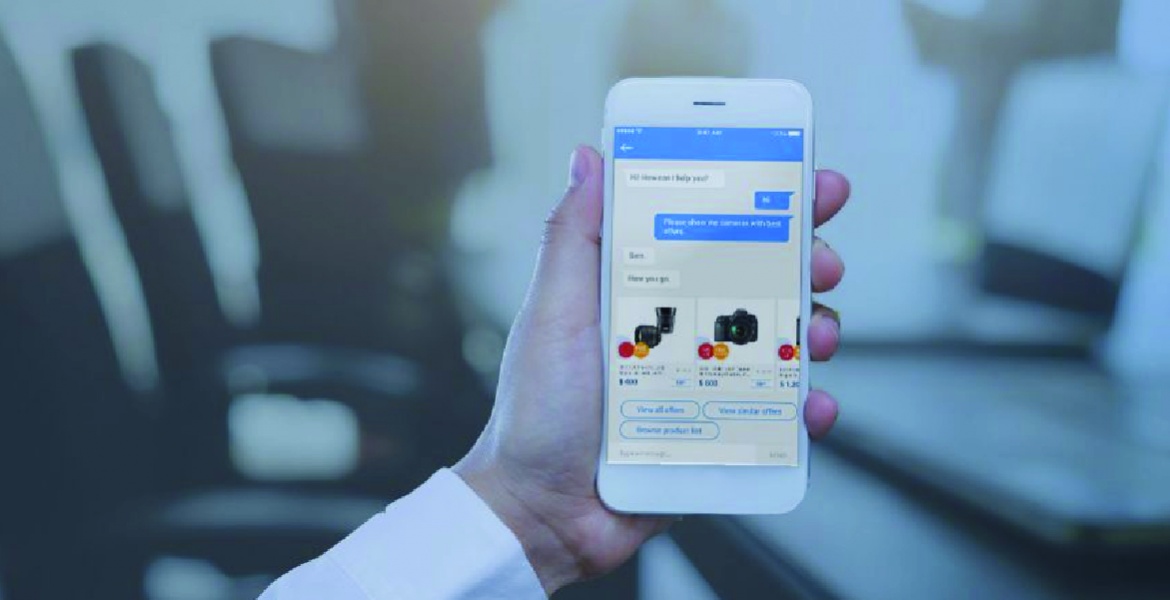 In recent years, chatbots with Artificial Intelligence (AI) have become smarter and more useful. Not only e-commerce businesses but small and medium enterprises (SME) are also using chatbots to boost sales.
In the digital era, people tend to prefer communicating on social media. Facebook Messenger, with 1,3 billion users, is one of the most popular messaging platforms in the world and has become a powerful channel to connect businesses and customers.
Using chatbots for automated interactions with customers on digital platforms is an inevitable trend in business. But how do chatbots reach customers effectively and help enterprises increase sales and revenue?
Below are 4 ways chatbots can help businesses increase revenue quickly:
1. Chatbots welcome customers as soon as they access
Customers will have good experiences if they are warmly welcomed when visiting businesses' channels, especially at the first visit. A personalized greeting, the question "Do you need any help from Virtual Assistant?" will create a sense of closeness. They will be more willing to share their demands, desires, or purposes.
This is also the chance for chatbots to show customers what they can do and their tasks in customer support. When customers have a positive impression of "virtual salespeople", they will be more likely to make purchasing decisions.
2. Chatbots redirect conversations with customers to inbox
Facebook's statistics show that there are more than 5 billion comments written on Facebook each month. As a result, fan page admins may miss out on some of them while customers always want the fastest responses. Therefore, redirecting conversations with customers to inboxes is very necessary.
When customers comment on posts, the conversations move to their inboxes immediately, and chatbots support them to solve their problems. Businesses also can speed up the buying process by sending discount codes, vouchers, freeship offers, etc. to gain potential customers faster.
A smart chatbot can handle 80-90% of frequently asked questions and requests from customers. After that, the chatbot can categorize conversations according to products/services or the needs of customers, helping businesses have more in-depth customer support later. In the future, enterprises can continue taking care of customers and inform them about the products/services of their interests, depending on their conversations with chatbots, bringing more specific personalization.
Businesses can easily redirect conversations to inboxes with the Auto Comment feature of FPT.AI. After that, chatbots can automatically take care of customers.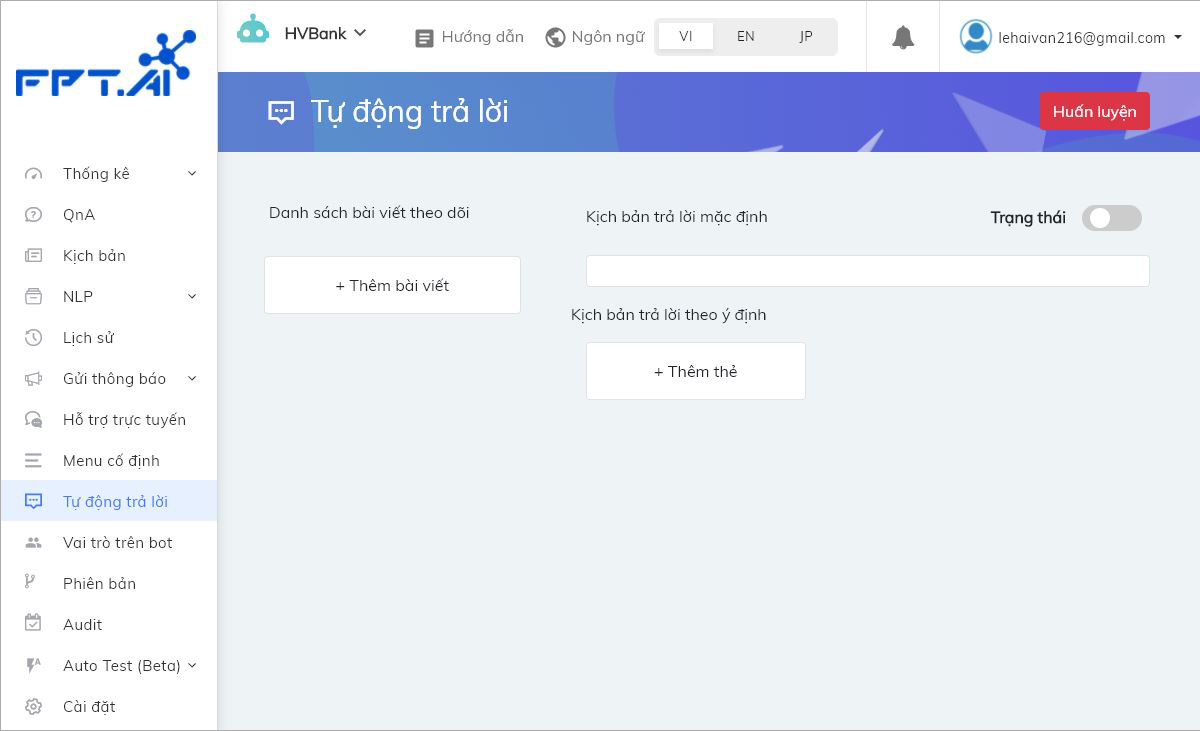 3. Chatbots guide customers through the buying journey
When visiting a fan page, customers can be confused and have to spend so much time to find their needed products. This is when chatbots have the chance to help customers follow the right direction. And it is also a great way for businesses to increase sales.
With the best Natural Language Processing technology (NLP) in Vietnam, chatbots of FPT.AI can understand and give accurate responses that meet customers' needs. In the first steps, chatbots provide many suggestions on the most common products/services and problems. Customers can click to choose what they are interested in. After determining the right one, customers can ask chatbots more specific questions about each product/service, depending on their purposes and demands.
By supporting customers timely, even in the most simple questions, businesses will create a positive image, show professional services and impress them, encourage purchasing and enhance loyalty because of the proactive, enthusiastic support.
4. Selling through chatbots - why not?
All of the leading e-commerce businesses in the world have a chatbot to support customer service. However, the practical benefits of chatbots have led to the development and applications in many fields and industries, from large corporations to small and medium enterprises.
FPT.AI chatbot, built on Artificial Intelligence, is also added new features continuously, offering specialized support according to the needs of each business, from providing information about products/services to answering frequently asked questions, especially sales chatbots.

Recently, besides 2 traditional order channels, hotline and website, Pizza Hut has deployed a new one with chatbot on Facebook Messenger. The chatbot of Pizza Hut can introduce the menu, combos and promotions. Customers choose dishes by clicking buttons to add them to carts, enter delivery methods and click on "Order" to complete. With simple actions, customers can order pizza through the chatbot of Pizza Hut quickly.
Facebook is considered a powerful sales channel because young people are increasingly attracted by social media. Having a "virtual employee" on fan pages for selling is crucial for every business. Chatbots not only bring positive experiences to customers but also help businesses connect with them, increase loyal customers and improve sales.
--------------------------------------------------
👉 Start building a chatbot right now with the chatbot creation platform FPT.AI Conversation: https://bot.fpt.ai/
☎ Hotline: 0911886353
📩 Email: support@fpt.ai