Conversation
5 tips for building chatbots in 2021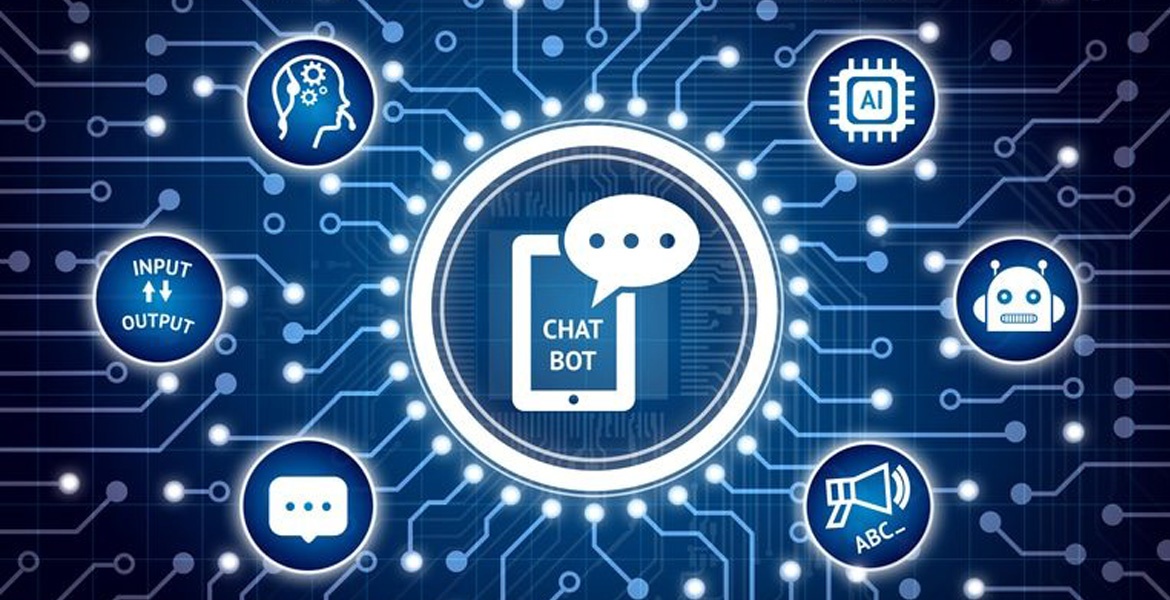 Along with the era of messaging apps, chatbots that support customers were born. Chatbots built on Artificial intelligence can communicate with humans via text, helping automate many customer service tasks.
The overall situation of chatbot market 2021
About 69% of customers prefer chatbots to human supporters because they can provide the right answers for simple questions.

About 95% of consumers strongly believe that the industry gaining benefit the most from chatbots is customer service.

Around 67% of global consumers said that they had used chatbots to support customers.

64% of businesses believe that chatbots will allow them to provide a more customized support experience for their customers.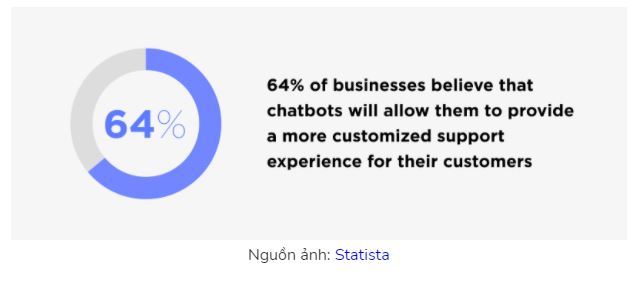 Many of these chatbots are deployed in social media platforms like WeChat, WhatsApp, Facebook Messenger, Viber, Zalo, Slack, etc., helping businesses to automatically communicate with customers 24/7/365 and answer FAQs from them.
The rapid growth of Facebook Messenger has brought an opportunity to many businesses to reach their audience better by integrating chatbots into multiple channels.
The chatbot market is expected to increase from €2,4 billion in 2019 to about €9,4 billion in 2024, based on its annual growth rate. Chatbots will help businesses in cutting operational costs on human resources, saving time and boosting productivity. This is also the reason why chatbots now play an important role in many industries like service, marketing, etc.
In the finance, banking or any other industries, consumers always want a service that supports 24/24. Because of that, more and more businesses are deploying virtual agents and chatbots to ensure that inquiries from customers are handled at any time. This is why the market size will experience a boom in the customer service industry from 2019 to 2026 with the compound annual growth rate of 31.6%
5 tips for building chatbots in marketing
Users tend to like text more than calls, even with customer service departments of businesses. Therefore, chatbots are the perfect choice that help businesses support customers every time, everywhere. Businesses need to optimize chatbots to get the best result. Here are 5 tips for a more natural conversation between chatbots and customers:
1. Set a specific purpose for chatbots
Chatbots will become rambling if you do not give them a specific purpose. This means, you have to be sure about the reason for creating chatbots and what specific tasks chatbots will do. This clarity allows businesses to create chatbots in detail with the right purpose, as well as setting a specific context for customers to ask questions.
2. The first greeting and introduction of chatbots
Businesses should set up chatbots with greetings as the first step, then the introduction of chatbots about their abilities and tasks in a clear and detailed way.
Chatbots can offer customers various options to click on, guide and direct them to their right problems. This will help customers not be confused and know what to do, avoid frustration when they ask about the problems outside bot's duty.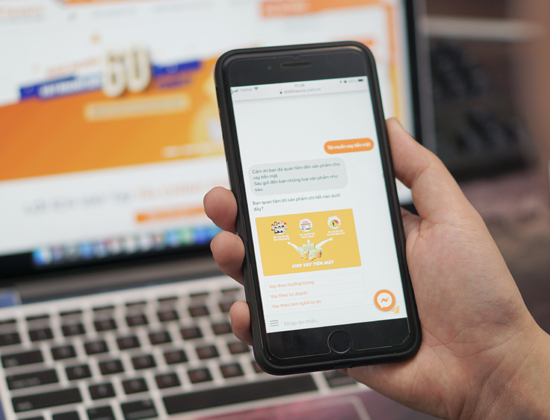 3. Smart scenarios for chatbots
When users chat with chatbots, they provide a huge amount of information about who they are and what their demand is. The key to have the information you want is right and smart questions. Therefore, consider your most wanted information about customers and design scenarios for chatbots that are smart, subtle enough so that users want to share their information.
4. Chatbots join the customer buying journey
Smart chatbots can join every step in the customer buying journey, from the first step, which is introducing products and reaching customers, to supporting purchase and post purchase.
Chatbots bring customers a positive experience in real time and throughout the buying process. Administrators need to research, apply chatbots to the customer buying journey to have the most effective result.
5. Choose an appropriate and reputable chatbot creation platform
Building a chatbot can be hard for many businesses, especially those that do not have in-house tech teams. Therefore, it is important to choose a platform for building and managing smart chatbots, which is user friendly and easily integrated into businesses' systems.
At this time, FPT.AI Conversation is the best and most comprehensive chatbot creation platform in Vietnam. With natural language processing technology (NLP), which is specialized in Vietnamese processing, FPT.AI chatbot can understand the right intent, context, helping automate many conversations between businesses and customers, bringing satisfaction to customers. The operation to build chatbots is simple and the management interface is friendly, thereby any managers and employees can understand and use it easily.
-------------------------------------------------------------------
👉 Experience building chatbots for free at https://bot.fpt.ai/
☎ Hotline: 0911886353
📩 Email: support@fpt.ai