Call Center
6 features proving the ability of AI Virtual Agent in call centers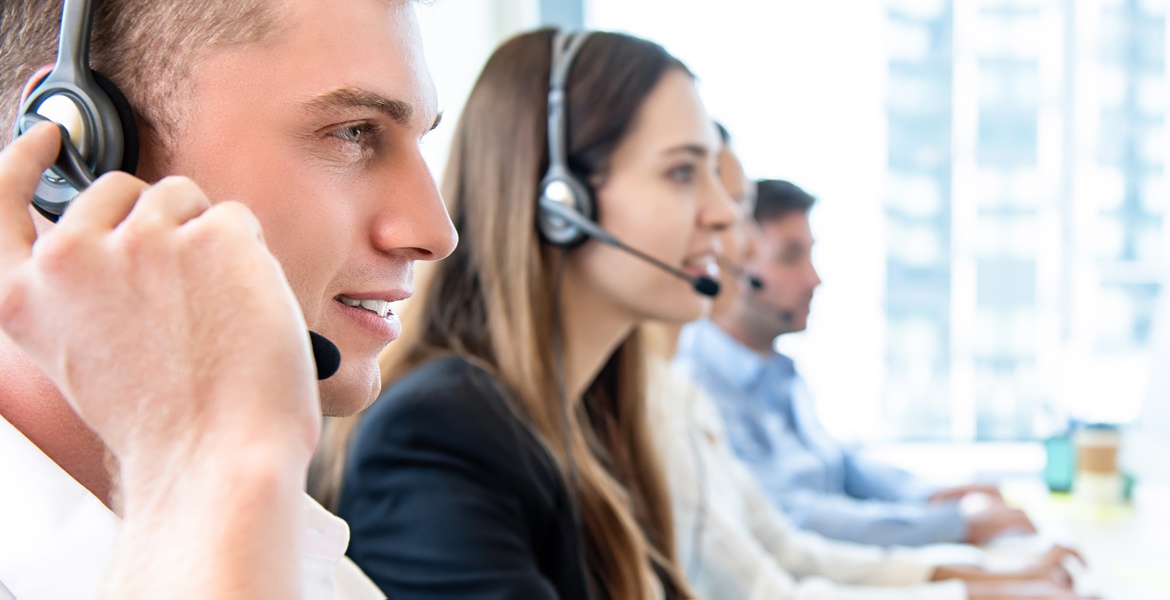 AI-powered Virtual Agent with natural voice helps customer service call centers boost productivity and save money. Moreover, with dialog management, AI Virtual Agent can provide call centers with statistics and assessment of call quality.
AI Virtual Agent saves operating costs of call centers
According to a survey of QATC (Quality Assurance and Training Connection), the agent turnover rate of call centers reaches 30-45%, a negative number compared to the percentage of 5-7% of the whole industry. Therefore, it takes a large figure of costs, time and effort to recruit, train and retain employees, putting high pressure on call centers.
Virtual Agent for Call Center is a bargain that quickly turns profits. Nowadays, Virtual Agent for Call Center is built on Artificial Intelligence and is integrated with many advanced technologies such as Speech Synthesis, Speech Recognition, Natural Language Processing technology, etc. That allows Virtual Agent to carry out automatic inbound, outbound, or pre-determined calls, thereby optimizing many cumbersome tasks such as:
Reduce the number of employees doing basic, manual tasks because Virtual Agent can takes those jobs. The use of human resources will focus on more difficult and intricate problems instead of repeated questions.

Reduce the number of calls related to a specific, simple problem while businesses can build a scenario for Virtual Agent to solve it automatically.

Limit the effect of employees leaving the job, minimize the costs of recruitment and training.

Reduce the costs of management and quality monitoring.
Virtual Agent enhance service quality of call centers
AI-powered Virtual Agent is the tireless effort of engineers and scientists around the world in the past decade to take the maximum advantage of Artificial Intelligence, Speech Synthesis and Speech Recognition, etc. in human voice analysis. In particular, audio files are converted into documents, then the machine recognizes words, phrases to understand the intent of sentences and give accurate responses with a natural voice.
At this time, voice analysis also includes phonetic-based search, the ability to detect some emotions and information in a call, such as the amount of hold time, silence time, volume and speed of speech. According to Opus Research, 72% of surveyed companies said that voice analysis could improve customer experience; 68% considered it a cost-saving mechanism; 52% of respondents believed that deploying voice analysis could increase revenue.
Virtual Agent for Call Center can exploit and analyze call data
Voice analysis helps call centers to utilize and analyze audios, recognize the emotions and tone of agents and customers, such as disappointment, frustration, satisfaction; the purpose of a call and the name of the mentioned products/service, etc.
Moreover, voice analysis helps businesses filter calls according to specific criteria, based on keywords/phrases appearing during the calls.

Boost sales - Determine opportunities to Upsell/Cross Sell
As mentioned above, call centers can process and categorize customer data in call records to determine the products/services of their interest. Therefore, businesses can identify the needs of customers and provide suitable products/services.
Analyzing conversations leading to higher sales and factors in the most successful salespeople can reveal the most effective model to close deals and develop Virtual Agent training program, thereby improving sales skills and avoid missing opportunities.
Virtual Agent for Call Center contributes to the increase in revenue by:
Increasing the conversion rate and value by directly providing information

Increasing recovery rate

Assessing customers immediately after hanging up: accept/ refuse/contact later, etc.

The ease of scenario adjustment to make Virtual Agent more speedily and flexible.
Enhance the process of quality management
In traditional call centers, the average time to evaluate a call's quality is 30 minutes. Administrators usually have to review and collate each indicator with a long list of criteria. This method is often subjective, time-consuming and ineffective. It is the reason why analyzers only can randomly choose a few among thousands of calls each day to evaluate, so the results do not show the general situation in the whole system.
With FPT.AI Conversation management, the evaluation of calls can be automated in real time according to the criteria of businesses. The platform improves the performance of many tasks, reduces the average handling time, forecast accuracy, first call resolution, transfer time, etc. The deployment of an analytical system can revive the stagnant, complicate activities of traditional call centers. This is a revolution in quality management for call centers, helping to improve all manual monitoring, especially the existing weak analysis of call quality.
Promote loyalty to retain customers, provide positive customer experience
Conversational management platform of FPT.AT Virtual Agent helps call centers categorize customers according to words, phrases about products/services, their interests, their dissatisfaction, etc. Therefore, businesses can conduct suitable marketing activities to take care of them and sell the right products.
Moreover, Virtual Agent can answer and support customers automatically and speedily when receiving their calls. For example, Central Power Corporation has used FPT.AI Virtual Agent to automate responses to thousands of customers about power outages, time to re-supply power in 13 provinces in Central Vietnam. Virtual Agent automatically looks up CRM system and identifies if a customer's area has a power outage or not. After that, it gives customers answers speedily, almost immediately, naturally and accurately, thereby bringing a positive experience to them.
Central Power Corporation assesses that most customers are satisfied with the automated call center since it provides correct and complete information. FPT.AI Virtual Agent for Call Center has helped the company to receive and handle nearly 46.000 calls in 6 months, saved more than 600 million VND.
Experience a call from FPT.AI Virtual Agent for Call Center:
AI-powered Virtual Agent is becoming an inevitable trend in customer service call centers, supporting traditional call centers to optimize operation, save money and enhance customer experience in the digital age.
---------------------------------------------------
👉 Experience #FPT_AI Virtual Agent for Call Center at: https://fpt.ai/virtual-agent-call-center
☎ Hotline: 0911886353
📩 Email: support@fpt.ai