Conversation
6 reasons why e-commerce companies need chatbot – Part 2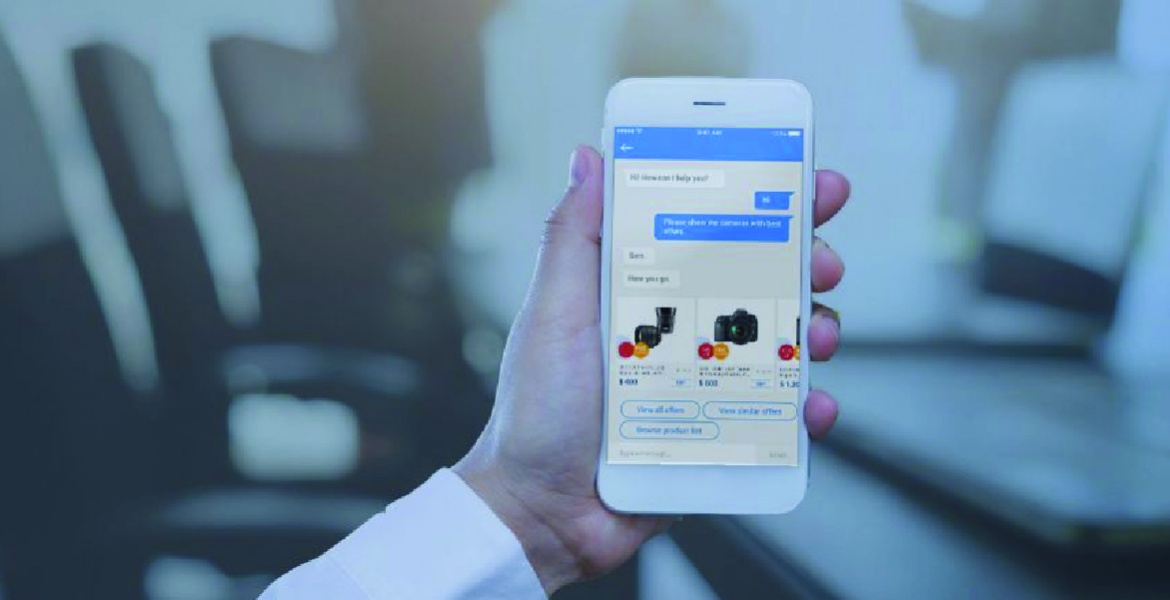 Besides multi-channel marketing strategy, automatic customer engagement and post-purchase experience enhancement, chatbot also shows its value in many other aspects that are in demand of any e-commerce businesses.
Read the Part 1 HERE.
Below are 3 reasons why chatbot is essential in e-commerce companies:
Chatbot can provide personalized product advice and introduction
Chatbot allows e-commerce platforms to display suggestions and adjust related products depending on what customers are searching for, thereby providing various choices to them and increase purchase decisions. Chatbot can make customers feel comfortable with friendly and professional communication. In a natural and no-pressure conversation, customers are more open to product suggestions.
Chatbot can ask about the needs of customers, find out their "pain points", preferences, budget, etc. Therefore, chatbot personalizes services while providing appropriate information and images to each customer.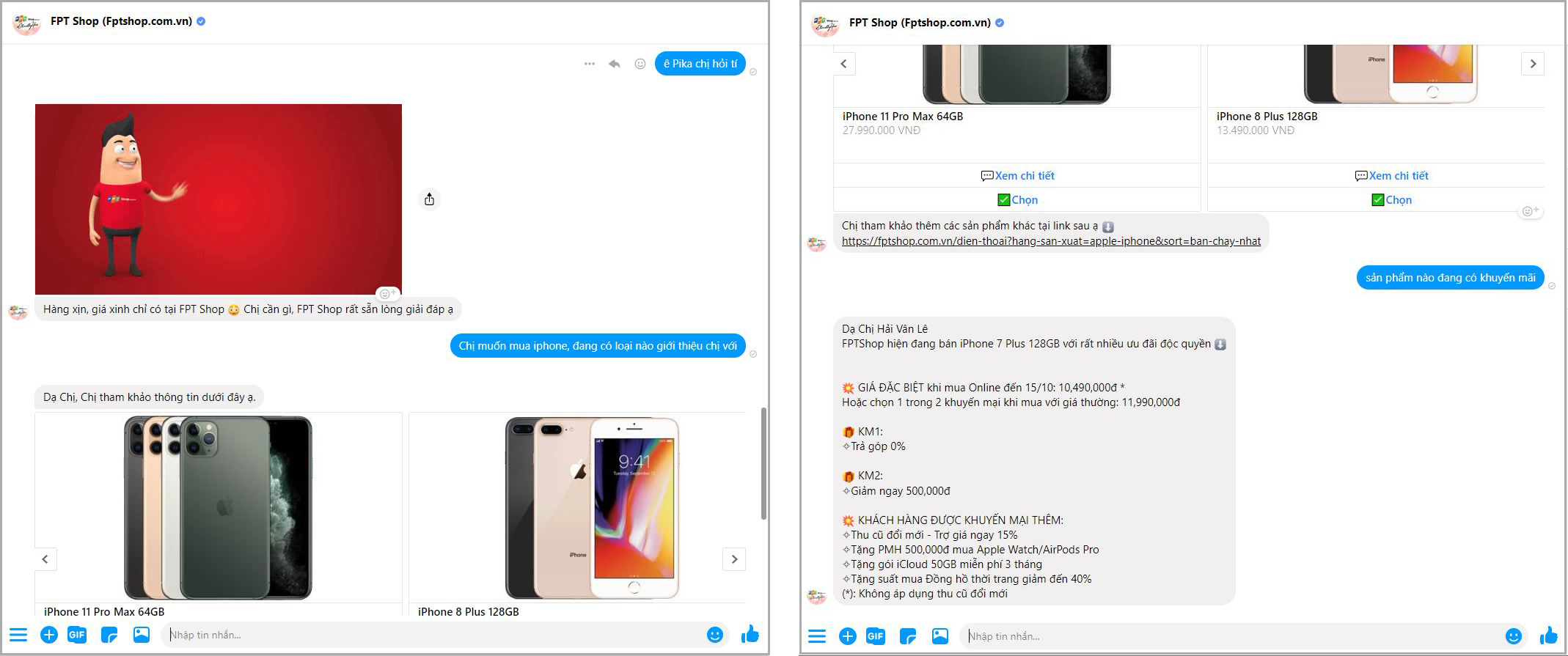 For example, Pika chatbot of FPT Shop understands the intent of customers and gives accurate answers. Pika chatbot is built on FPT.AI Artificial Intelligence Platform with the best Vietnamese Natural Language Processing (NLP) technology in the market. After 2 years, Pika chatbot is becoming smarter, and its responses are more natural and glib. It becomes a powerful assistant of FPT Shop, which consults on products for customers on Facebook and navigates them to purchase on the website.
Chatbot helps to boost revenue and increase conversion rate
Chatbot on Facebook Messenger can attract potential customers by clicking on advertisements. Moreover, chatbot also works on livechat and websites. These two channels flexibly support and cooperate with each other to help customers make purchase decisions.
On livechat of e-commerce websites, customers can give their questions, and chatbot will answer them or provide some suggestions, support users to find specific pages that suit their requirements.
Initially, chatbot provides information about products/services on Facebook Messenger. Then it can give customers the link to websites for a more detailed and complete understanding of products. Customers can place their orders with chatbot or on websites after considering carefully.
After users interact with chatbot, chatbot immediately has access to their Facebook profiles. Businesses can take advantage of this data to improve Facebook ads targeting, or change target customers. During the communication with customers, chatbot also can collect data on their characteristics based on their questions. Over time, chatbot will understand more about users, give more accurate suggestions, thereby helping customers make decisions faster and increase the conversion rate.
Chatbot can provide immediate, 24/7/365 customer service
No matter how excellent and numerous human resources in an e-commerce company are, they still need to rest and relax on holidays and weekends. Therefore, chatbot is a necessary tool for any e-commerce business. Chatbot cannot replace humans completely but work with humans to support customers. In fact, chatbot can answer up to 80% of common questions to reduce manual workload for human supporters and optimize human resources. Human employees can spend more time on their improvement to handle more difficult, higher-level jobs that require specialized skills, thereby bringing customer satisfaction even to the most demanding customers.
Moreover, many businesses add more features for chatbot to support elementary operations. Smart chatbot can conduct customer surveys, rate conversations, access CRM system to look up customer profiles promptly without transaction offices.
Chatbot is becoming popular around the world. In particular, in the complex situation of Covid-19 pandemic, layoff and social distancing, chatbot has shown its advantages and worked with businesses to overcome difficulties and create sustainable values.
----------------------------------------------------
👉 Create a bot right now with FPT.AT at https://bot.fpt.ai/
👉 Experience #FPT_AI products at https://fpt.ai/en/
☎ Hotline: 0911886353
📩 Email: support@fpt.ai