Conversation
AI Chatbot - The "Hinge" connecting customers to business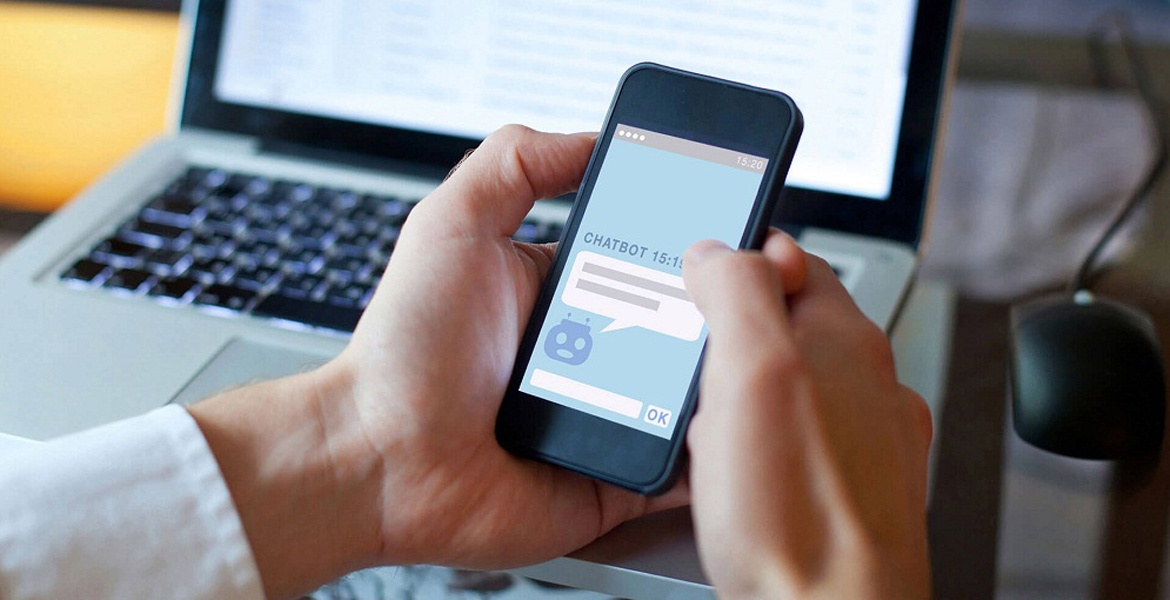 A report by Saleforce in 2019 indicates that 69% of consumers prefer chatbot for expeditious communication with brands. The pioneers in the digital race are Finance - Banking institutions with many Artificial Intelligence solutions in operation, and AI chatbot is one of the most vital ones for customer relationship management and building.
In the Finance and Banking industry, the expectations of customers have continuously increased over the past two decades. In the past, customers had to visit transaction offices to carry out banking tasks such as opening cards, transferring, sending, withdrawing money, etc. At this time, with the boom of Internet Banking, online bank becomes a familiar and popular digital self-service channel. There is no need to visit bank branches while customers can proactively perform many tasks anywhere. Dropping direct interactions, their behaviors and the way they connect with businesses are gradually changing. AI Chatbot is a new interactive tool, a "hinge" connecting customers to businesses.
What is a chatbot?
A chatbot is a software application designed to conduct communication via text between computers and humans. It interacts with users like an autoresponder, but much more intelligent. With conversational scenarios, Machine Learning and AI, Chatbot can learn, understand users' questions, needs, wants by itself and give appropriate answers.
AI Chatbot integrated with many superior features allows customers to check account balance, transfer money, look up interest rates, renew bankbooks and do other basic tasks.
How banks apply chatbot
Answer frequently asked questions (FAQs)
In the digital age, customers in the banking industry always find the fastest and easiest way to look up for information related to baking tasks. For example:
- Frequently asked questions, such as how to lock an account when losing card, how to register/change OTP
- Questions about cards, loan interest, advice on credit card
- Links to the FAQs section that allow customers to search for information by themselves.
Smart chatbot has scenarios to automatically handle the above cases. Then, banks and financial institutions can save a large number of costs and resources for professional tasks.
According to Saleforce's survey on customer service in 2019, 64% of human agents spend time on complicated cases when having Chatbot, and this number is only 50% without Chatbot's support.
Perform Marketing tasks
Banks can take advantage of Chatbot as a marketing tool to support sales, enhance customer experience and increase brand loyalty. When properly installed and built, Chatbot can:
- Personalize customer experience
- Automatically send welcome messages/promotions/ gifts/information to customers when they visit websites or log into systems.
- Collect and analyze feedback from customers, forward cases of unsatisfied customers/arising problems to human specialists.
- Accompanying customers through sales funnel, helping to increase conversion rates and revenue
Participate in the customer onboarding process
Chatbot is a useful tool to collect customer data through Form cards, CRM cards. Therefore, customers can register to open a card, open an account directly by providing information to Chatbot. This information is automatically saved by Chatbot in the CRM system, so businesses can actively contact and complete the customer onboarding process.
At the same time, during the registration process, customers can message Chatbot directly and receive responses in real time if any problem arises, thus customers can save time and effort, and businesses can shorten the onboarding process.
Large financial and banking institutions in Vietnam are using FPT.AI Conversation platform to build banking chatbot integrated with artificial intelligence. FPT.AI Conversation chatbot has natural language processing (NLP) technology optimized for Vietnamese, Machine Learning and Deep Learning technology to study by itself and develop after every conversation with a customer. Developed by leading Vietnamese experts who clearly understand Vietnamese tastes, the banking chatbot on FPT.AI platform has created breakthroughs and obvious competitive advantages in the Finance - Banking market in Viet Nam.
Currently, customers can create Banking Chatbot completely for free here, or contact FPT.AI immediately for the following specialist advice according to your needs.
------------------------------------
👉 Create a bot right now at: https://bot.fpt.ai/
👉 Experience #FPT_AI products at https://fpt.ai/en/
☎ Hotline: 0911886353
📩 Email: support@fpt.ai