AI Chatbot: The Next Big Thing For Digital Transformation in Vietnam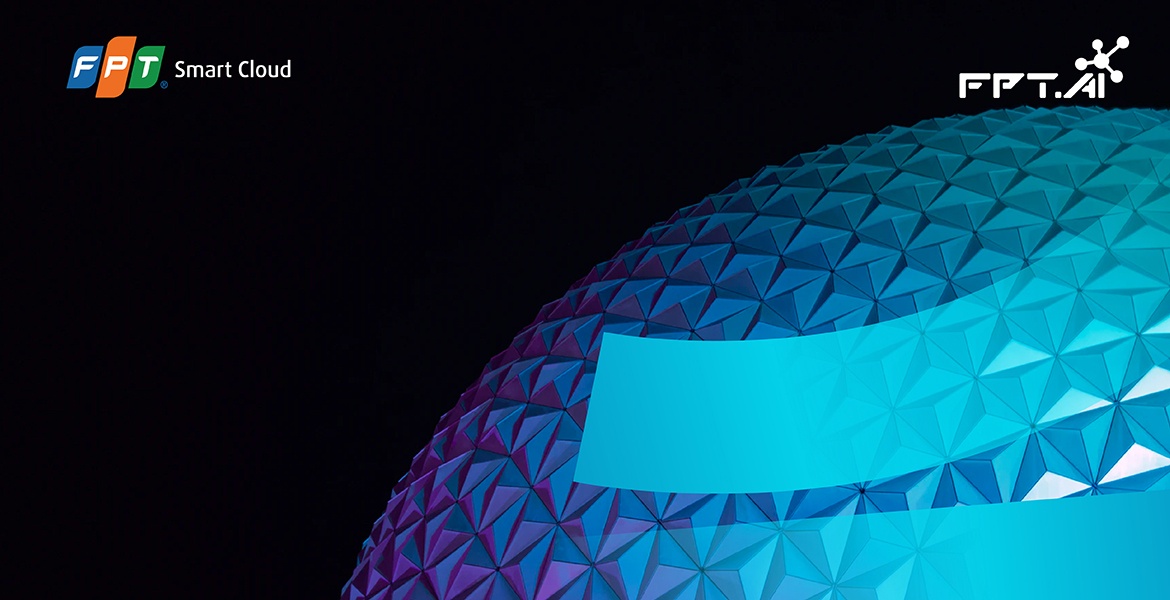 Nowadays, businesses are not only maximizing profitability solely by focusing on input, output, and price but also, with a customer-centric approach, they are striving to create the best experience for customers. Many enterprises reckon that digital transformation is the answer to accommodate and exceed customer expectations. Thus, businesses are discovering the right digital solution enabling them to connect with customers at a closer level while considering associated costs.
Key takeaways for businesses to transcend the digital transformation:
It is clear that digital transformation will help, but many enterprises have not even started this journey. From our research of the business environment and experience with numerous partners, here are our recommendations for any business leader to expeditiously seize the unparalleled opportunity and gain competitive advantages with chatbot:
Digitalize with considerations: You should keep in mind that the purpose of digital transformation is not to follow the crowd but to transform your business. You must take your organizational objectives as well as your customers into account to build an adequate digital transformation strategy for your business.
Choose a reputable and high-quality service provider: Digital transformation is a long-term investment, so you had better make it count. A knowledgeable vendor will empower you to maximize technology advantages and accompany you to successfully transform your business with top-notch applications and extensive support.

Take CX to new heights with chatbots: Chatbot is becoming a prominent solution to elevate the customer experience. You must determine your organizational status quo, as well as customer service needs, to select the most suitable chatbot system. Listen to the voice of the customers and embrace the power of data.
Now, let's dive into the details.
Our world is constantly changing along with the development of advanced technology. The unexpected Covid-19 pandemic has enormously impacted the customer psyche as well as business operations. At the beginning of Covid-19, consumers were stockpiling necessities (i.e.: food, household products,...), and such a sharp demand increase provoked a surge in e-commerce. Simultaneously, as customers are increasingly engaging in online shopping, they also expect a seamless digital experience with a brand. As a result, all types of businesses are required to adapt to the "new normal" to ensure their operations and satisfy customers.
In order to adjust to the drastic change, enterprises must progress to remodel their business structure, engaging in digital transformation. From our perspective, digital transformation is where the conversion of the business as a whole takes place using Big Data, the Internet of Things, Cloud Computing, etc. Consequently, digital transformation allows better decision-making, operational breakthrough, diversified and personalized customer experience, and overall organizational evolution. Banks can now offer a digital customer experience on their websites, in which customers can open an account or sign-up for services using their smart devices instead of visiting a branch.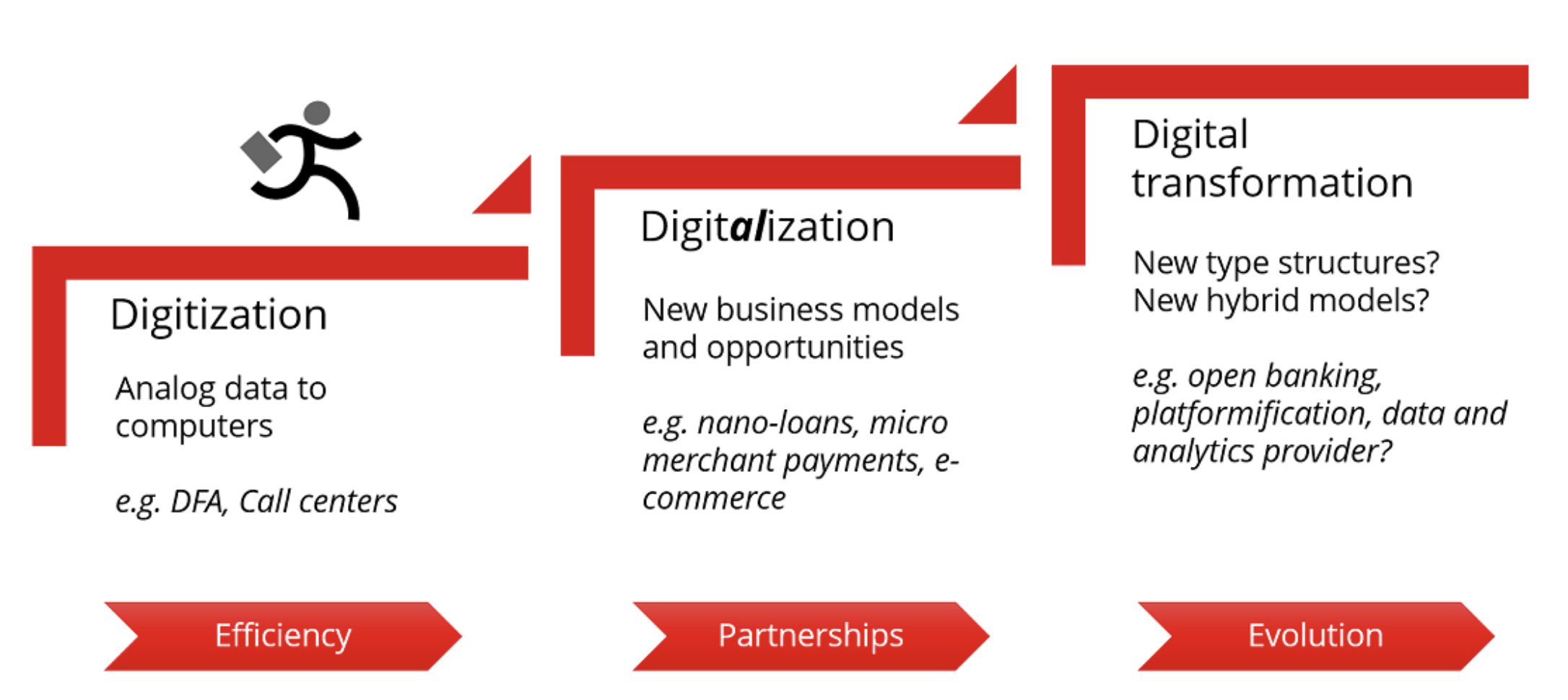 Source: Smart Factory VN
Digital transformation is a must to stay on business
In the new reality, it is inevitable that technology has become a conventional solution for all enterprises. With continuous research and development, technology expenditure promises an unlimited space for improvement and eventually, significant long-term returns for businesses. According to Accenture (2018), 76% of collaboration leaders are investing or expanding their emerging technology compared to 45% of traditional marketers. In which, 31% of businesses rely on technology to outpace the competition. It is safe to say that business leaders who are not taking advantage of technology can be considered laggards in the digital era.
Unfortunately, a considerable amount of Vietnamese businesses opted out of digital transformation. Especially, only 2% of SME enterprises are on the digital transformation path designated by the government. The rest 98% of SMEs are uninterested because they regard digital transformation as expensive and time-consuming. Simply, they have not realized that digital transformation is the answer for the financial and non-financial issues they are coping with during this complex Covid situation, which is a matter of life or death for the company.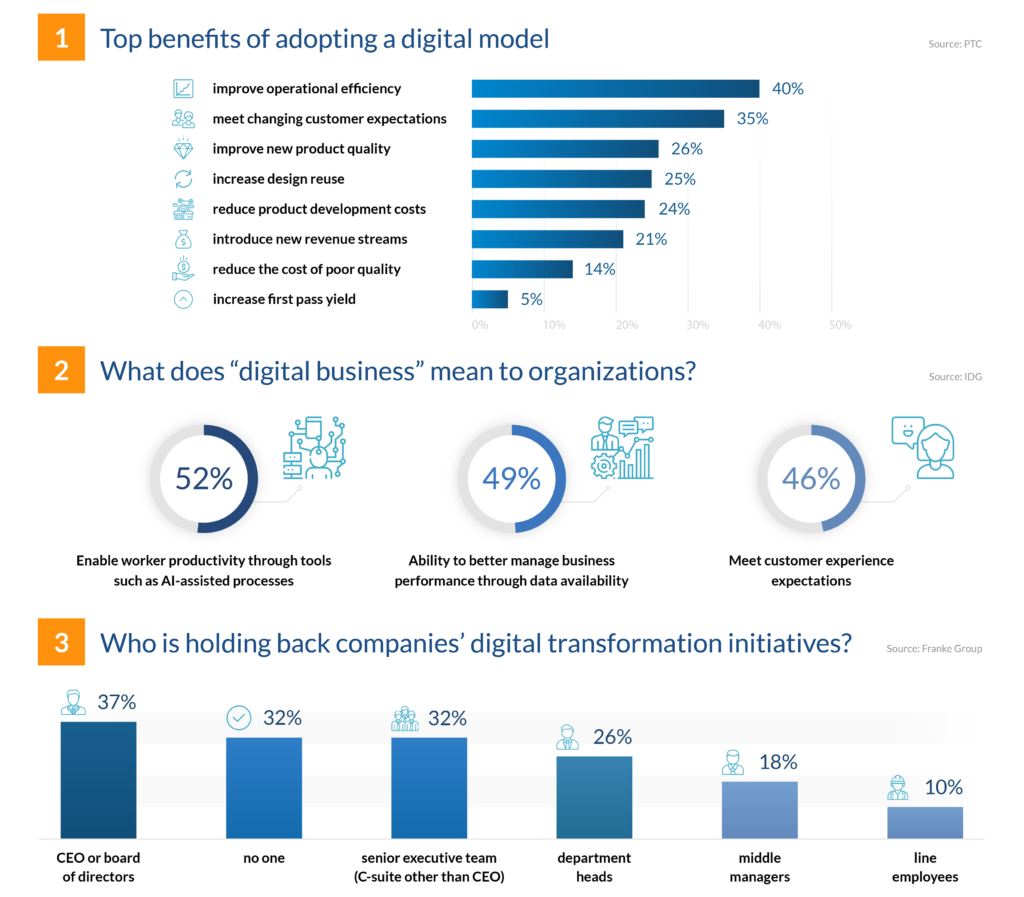 Source: Finances Online
Regardless of business type and size, digital transformation is obviously a game-changer in the long run. Yet, one must be clear of potential issues that restrain businesses from successful digital transformation.
At the start of the digital transformation journey, most business leaders face a tough decision to choose from numerous technological innovations as they have not understood the technology and its benefits. In addition, most Vietnamese firms are merely following the digital movement without discerning how each technology could potentially impact the organization. Therefore, enterprises must choose their own course of digital transformation that aligns with their strategy and, unequivocally, customer expectations.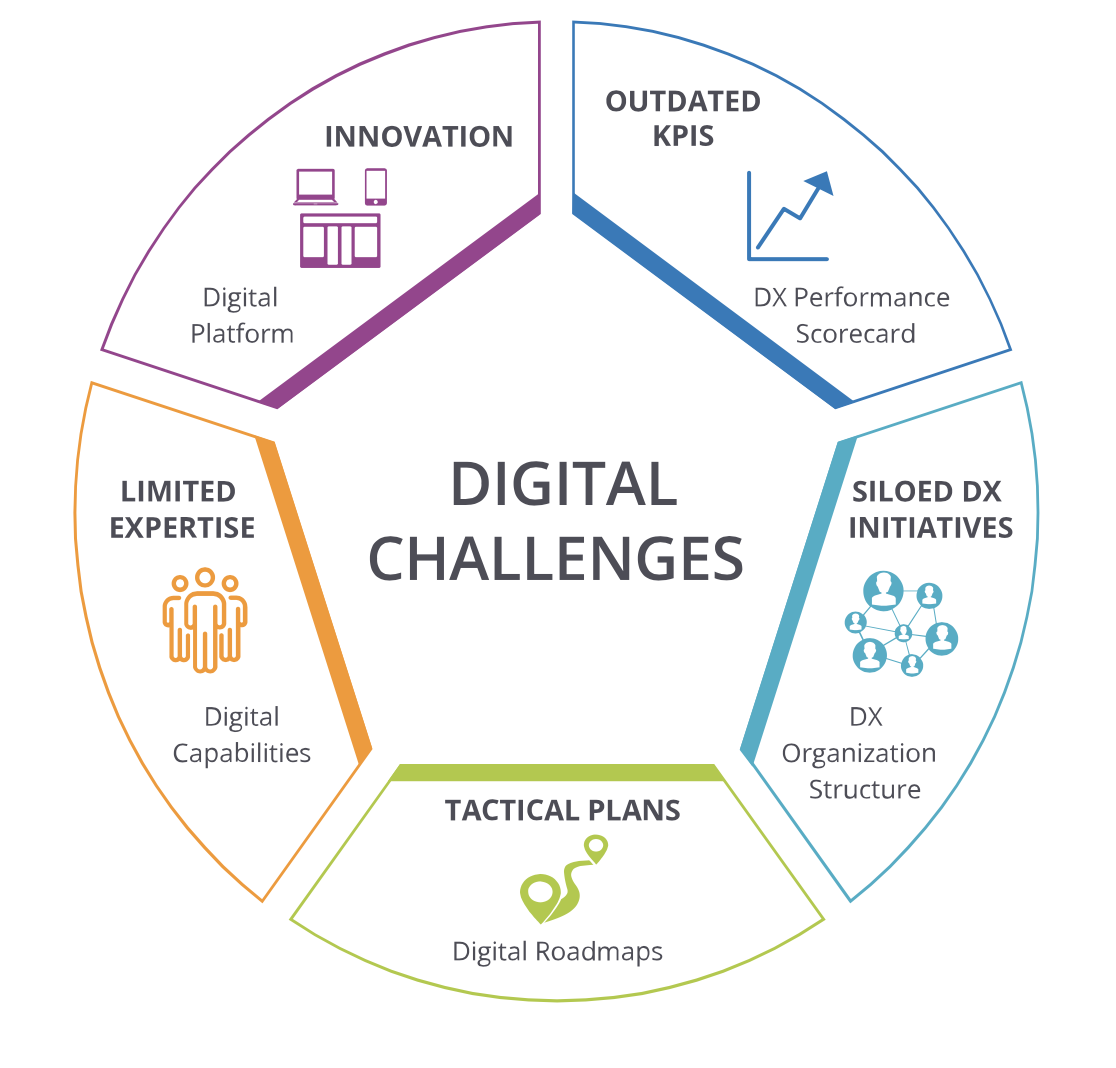 Source: Xorlogics
Customers simply want attentive and personalized services. They want to feel valued when doing business with your brand. Zendesk (2021) indicates that nearly 3 out of 5 customers reported that customer service is an important factor to determine their loyalty towards a brand. In a similar study, around 60% of participants agree that long holds and wait times are the most irritating parts of a service experience. In other words, companies should have a technological solution that helps provide instant customer support and enhance operational efficiency.
With AI chatbots, you can transform the customer experience and obtain a very large return with minimum investment. According to Barn Raisers (2019), the ROI (Return on Investment) of chatbots can reach up to 400% when applied accordingly.
The revolution to AI-powered technology in customer service: It's time for chatbot!
In reality, there are multiple methods for enterprises to digitally transform. As the leading technology firm in Vietnam with numerous years of consulting digital transformation with large enterprises, we could clearly point out that the easiest yet most efficient and effective way to approach digital transformation is automating customer service tasks.
With the rise of Covid-19, service experts have noticed a consumer shift to self-services to search for brand and product information. More than 60% of customers say that they prefer digital self-serve tools, for instance, websites, apps, or chatbots, to answer their simple inquiries (Kinsta, 2021). That is, research by Zendesk (2021) finds that more than 50% of all generations agree that chatbots are superior in solving simple issues. 74% of consumers especially prefer chatbots when they are looking for instant responses (Forbes, 2019). Meanwhile, Millennials and Gen Z are found to be more comfortable with chatbots for customer service over every other communication channel. Given these emerging consumer trends, chatbot stands a high chance of being an imperative for outstanding customer service.
Moreover, chatbots could help improve customer experience, which is highly associated with the brand image from customer perspectives. Younger generations prefer contacting customer support via the channel they use to talk to friends and family members. This includes common messaging platforms like Facebook Messenger, Zalo, and Viber. Hence, as customers are already acquainted with messaging channels, if a business implements the chatbot, they will be more likely to favor the brand due to convenience and familiarity. In fact, according to VentureBeat, in 2018, there were more than 500,000 active chatbots on Facebook worldwide and this number is further increasing.
Fortunately, AI-chatbots could easily be integrated across multiple social channels (i.e.: website, social media…), allowing companies to track customers, obtain and share data, and provide uninterrupted service regardless of the platform customers are using. Unlike traditional chatbots, Natural Language Processing (NLP) allows AI chatbots to understand human intentions and respond promptly. Along with machine learning, chatbots will use chat history and domain knowledge to better understand and predict the dialogue context and provide more natural answers as time goes by. Users would eventually be able to experience human-like conversations with the upgraded chatbots instead of trying to figure out the "perfect" conversation flow, which would only frustrate customers and confuse chatbots.
Thus, it is not surprising that 95% of consumers believe that customer service will be the main beneficiary of chatbots (Invesp, 2021).
What could AI-powered chatbots offer your business?
A report by IBM in 2017 found that chatbots could cut operational costs by up to 30%. In the same year, Juniper Research projected that enterprises could save $8 billion in business costs with chatbots by 2022. Particularly, for the banking industry, the operational cost savings from using chatbots will reach $7.3 billion globally by 2023, up from an estimated $209 million in 2019 (Juniper Research, 2019). As a result, firms will be able to allocate those resources to other business segments such as research and development and security.
Looking at the operating expenses, human capital costs can take up to 70% of total expenditures (Paycor, 2020). For customer service, Statista (2020) shows that the median gross salary for an entry-level customer service agent in Vietnam is around VND 7 million; meaning, a company needs to spend around VND 84 million for 1 representative per year. Undoubtedly, any business leader would want to make such a large investment worthwhile.
There could inevitably occur several problems derived from your customer service workforce. Imagine that your agents have to repeat the same response dozens of times per day. It will surely bring exasperation and impatience for their mental state. At the end of the day, that could potentially produce emotional issues in which your agents get angry at customers and fail to show empathy, leading to customer dissatisfaction. On the other hand, customer representatives would find it difficult to keep up with such tedious circumstances and eventually leave the job.
This is where your "smart" chatbot could come in handy. The AI chatbot could offer beneficial assistance to human agents with monotonous customer queries, allowing them to solve higher-level tasks and ultimately, augmenting efficiency. A report by Juniper Research (2018) anticipates that companies will save 2.5 billion customer service hours using chatbots by the end of 2023. An article from Customer Think (2016) discovered that reducing the number of concurrent chat sessions from three to two concurrent sessions per agent resulted in a 19% improvement in NPS and nearly a six-point gain in the agent performance metric. In other words, adopting an AI chatbot is necessary to both win customers' hearts and amplify business efficiency.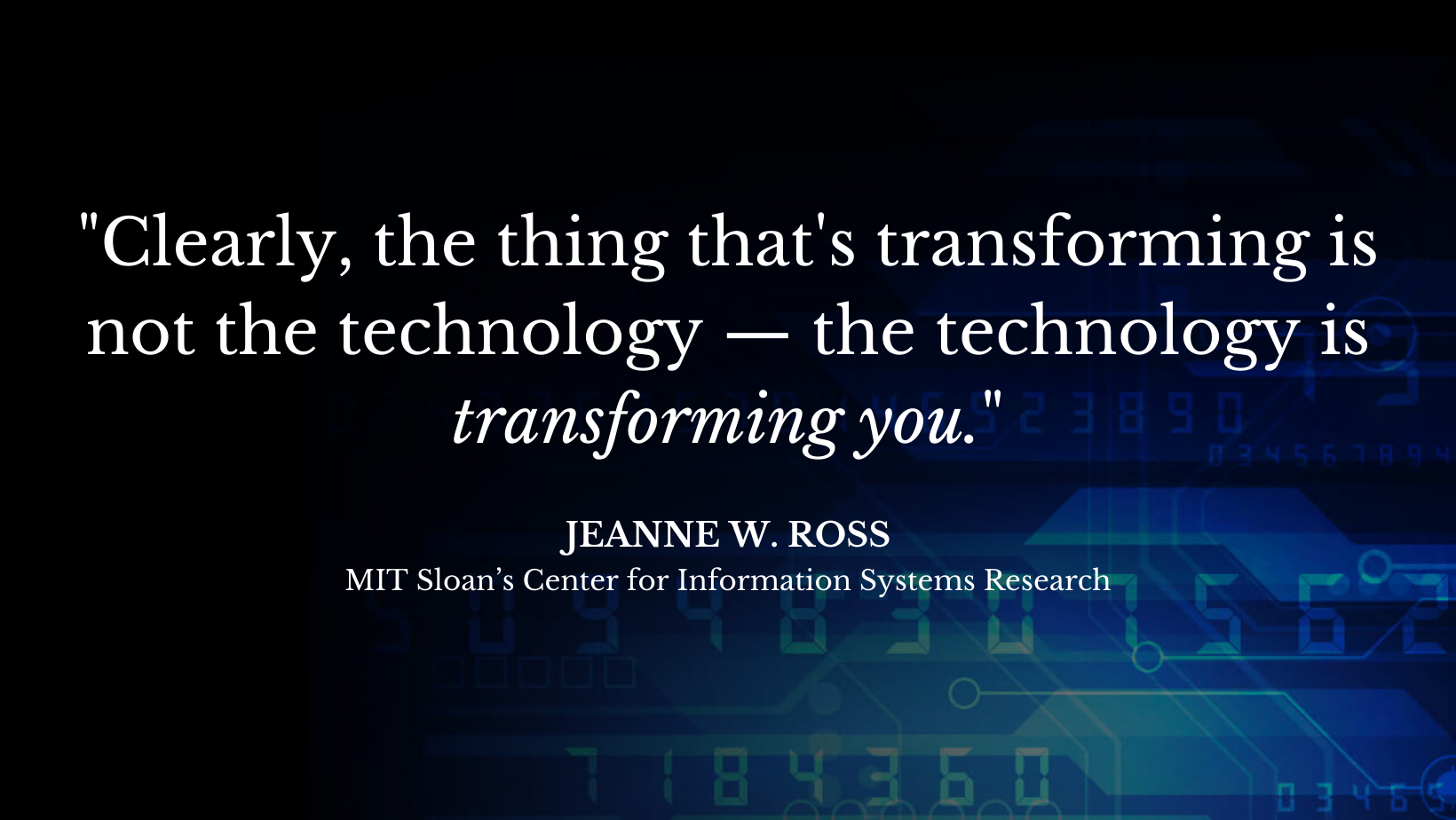 The AI-powered chatbot is becoming a sine qua non (essential) for customer service
As a matter of fact, enterprises are incrementally adopting chatbots with an inclination toward AI-powered chatbots due to their indisputable advantages. The global conversational AI market size is expected to grow from USD 4.8 billion in 2020 to USD 15.7 billion by 2024 (Markets & Markets, 2020). Gartner (2018) estimates that 15% of all customer service interactions will be completely handled by AI in 2021, an increase of 400% from 2017.
In Vietnam, the AI chatbot system is getting more well-known, and there are quite a number of vendors to provide the solution for enterprises. Nevertheless, lacking knowledge and IT human resources, many enterprises still require intensive guidance and assistance to make the best use of AI chatbots. Since chatbot is a long-term investment, it is important for any business leader to select a well-established and high-quality service provider as it will accompany your business throughout the digital transformation journey and even way after that. An excellent vendor would be able to offer best-in-class solutions and instantaneous support for your needs.
With years of research and development, an understanding of the Vietnamese market and enterprises, and a team of internationally qualified experts, FPT.AI is here to accompany businesses in digital transformation.
FPT.AI provides a pre-built platform for businesses to easily implement and manage chatbots on the user interface. You will be able to fully take advantage of the solution with our expertise and advice which are customized to your business. Our partners have observed an average rate of 96% for successful cases solved by chatbots and 60% workload reduced. FPT.AI excels at natural language processing (NLP) for Vietnamese, which is integrated and constantly upgraded on our solutions. Thus, we are certain to deliver the finest experiences for your Vietnamese customers.
Especially, FPT.AI offers you an exclusive ROI calculator for AI chatbot. This will be a beneficial tool to predict the effectiveness of chatbot, which is tailored to your business. Simply fill out your information on the form below to receive our present.
If you have any concerns, we are here to help.
----------------------------
Learn about our Conversation here: https://fpt.ai/chatbot
Contact us:
Hotline: 0911886353
Email: [email protected]
Follow us for Artificial Intelligence insights:
Facebook: https://www.facebook.com/fptai.platform
LinkedIn: https://www.linkedin.com/company/fptai
Receive our ROI calculator for your chatbot investment