AI helps businesses withstand the pandemic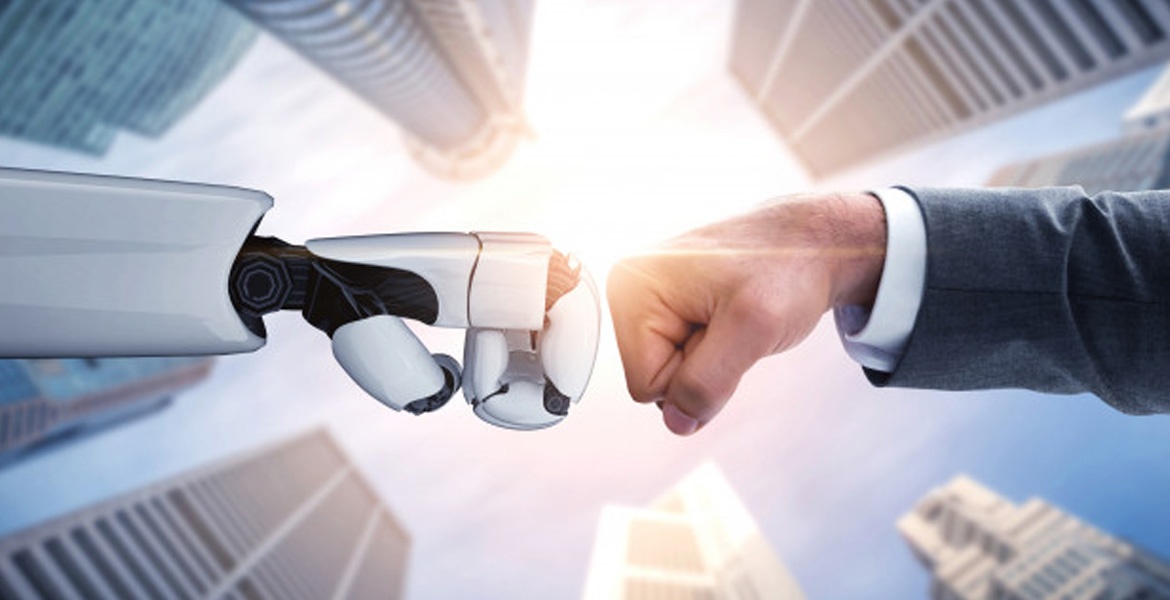 The Covid-19 pandemic has changed many business activities. Some sectors such as tourism and aviation have difficulty due to a sharp drop in demand when the Retail, Finance - Banking industry, etc. have a concern about a completely different problem. These enterprises have to flexibly change their operation to meet the increasing needs of customers, especially in the online environment.
So how has AI been applied to the operational process of companies? Can AI-powered solutions help businesses recover and thrive after the pandemic?
AI - solve problems in the pandemic
When the pandemic occurs, many countries close their borders and implement social distancing, disrupting many direct contact activities. Employees have to work from home, and few customers go to transaction offices. That's high time AI-powered solutions show their advantages.
AI integrated with voicebot becomes Virtual Agent in call centers that supports humans automatically to perform many tasks to maintain stable and professional customer service.
For example, during the social distancing period, the finance company Home Credit Vietnam used FPT.AI Virtual Agent for Call Center to make more than 20,000 calls to remind payment schedule every day, with 1-2 minute call duration and a 98% success rate. Virtual Agent has helped Home Credit reduce a large number of personnel doing simple, manual tasks. Therefore, agents focus on more advanced tasks, providing the best service quality to customers.
In the Finance – Banking industry, electronic Know Your Customer (eKYC) has been deployed in many countries around the world, including Vietnam. Instead of going to transaction offices directly, customers can do the identification process anywhere, at any time. eKYC helps to shorten the customer identification process to just a few minutes, and is especially useful for banks in the social distancing period.
AI – support in customer service
According to a survey by Coresight Research in March 2020, more than half of consumers in the US purchased goods online, twice as many as the figure two years ago. It was also the time when the Covid-19 epidemic spread strongly to the US, Europe, etc. While many small businesses were struggling to transform, large retailers prepared as best as they could to dominate the market.
Chatbot becomes an effective tool to support businesses in customer care during this time. A chatbot built on an AI can understand users' intent, give corresponding responses to provide information about products/services, sell, and more important, order, make appointments, pay bills, etc. Thanks to chatbots, even with a small amount of staff, customer service still operates smoothly.
In Vietnam, SHB Finance has used the chatbot of FPT.AI to automatically receive and process thousands of appraisal and registration requests for consumer loans, consult on financial packages, etc. The completion rate of the staff "Sau Tai Chinh" is more than 90%. In the first 3 months of implementation, the chatbot has brought more than 10% of the total number of customers on online channels.
AI – accompany communication and marketing activities
Marketing communications are utterly important activities, deciding the existence and development of each business. Businesses have to spend high costs on marketing to promote their brands and social media channels. According to the report "Brand Trust and the Coronavirus Pandemic" by Edelman, 84% of consumers want to reach brands through social media. 71% of customers want real-time interaction with businesses.
Meeting that needs costs so much on available 24/7 employees. But AI offers more viable solutions for businesses, which are chatbot and voicebot.
At the first steps in marketing campaigns, chatbot and voicebot help businesses attract customers' attention by sending information about products, services, promotions, and discounts. Then, they advise more carefully to refine potential customers according to the funnel model, leading customers to the buying step. All of those activities can be done automatically by a chatbot. Innovative solutions ease the congestion in the customer service process, help businesses take care of more customers and bring satisfaction and positive experiences to them.
AI-powered solutions cannot replace humans, but they can optimize productivity, helping businesses stand strong in the difficulties caused by the Covid-19 epidemic. Technology solutions are risk-free, beneficial investments that businesses should focus on to create breakthroughs in the future.
---------------------------------------
?Experience #FPT_AI products at https://fpt.ai/en/
☎ Hotline: 0911886353
? Email: [email protected]