Conversation
AI - An indispensable tool on the digital battlefield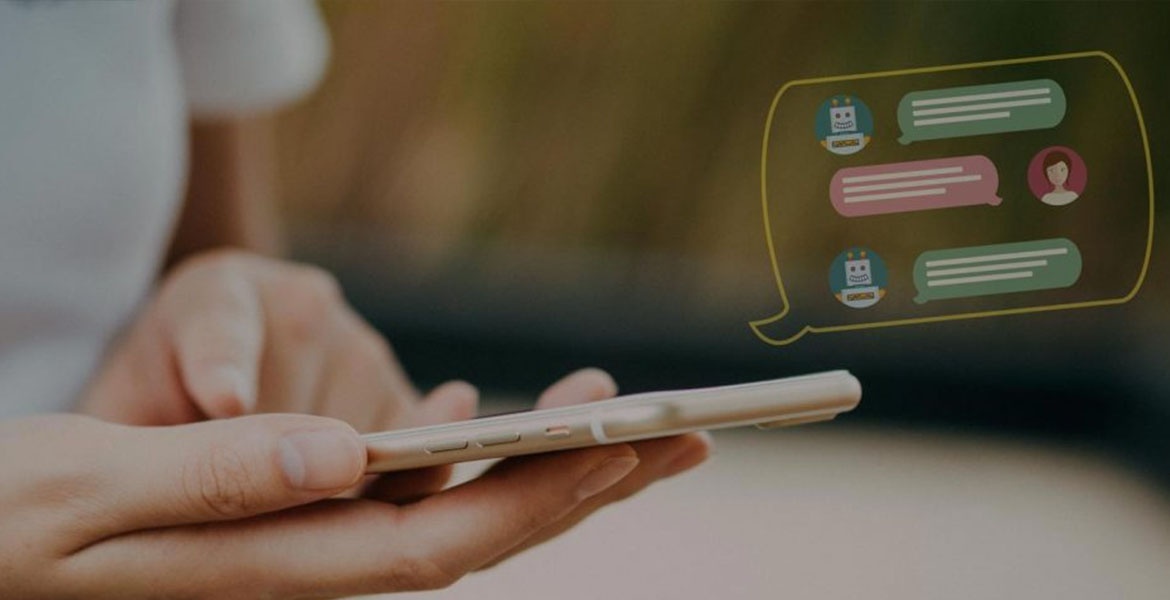 Modern customers want to buy not only products/services but experiences, understanding and personalization. Digital platforms with Artificial Intelligence (AI) promises to provide businesses many useful solutions that meet these diverse needs of customers.
According to a report by Digital IQ 2020, 82% of the top businesses surveyed pay great attention to customer experience on digital platforms.
To compete in the market, every large/small business should use Artificial Intelligence solutions and digital platforms to provide an intelligent, proactive and personalized customer experience on multiple channels.
So, how should businesses utilize AI to meet the ever-changing needs of customers on digital platforms?
Chatbot - An essential tool for online chat applications
One of the popular Artificial Intelligence applications in Customer Care is Chatbot. The AI-powered chatbot allows businesses to respond and connect with customers in real time, eliminate wasted time that customers have to spend on waiting.
"According to IBM, up to 80% of common questions about customer service can be answered by chatbots."
In the digital age, when all information can be searched with a few clicks, users always want to connect with businesses most simply and conveniently. Chatbot has become a useful "virtual employee" who directly provide information to customers. Not only does chatbot respond to customers 24/7, but it also provides a personalized experience for each customer without any difference between a first-time or a loyal one.
A chatbot built on FPT's Artificial Intelligence platform, FPT.AI Conversation, can easily review conversational history, remember contexts and provide natural and seamless conversations. Users do not need to repeat their requests many times since the chatbot can correctly understand their intentions.
Businesses can use chatbots to answer frequently asked questions about instructions, exchange/return policies or provide information about new products and services in marketing campaigns, etc.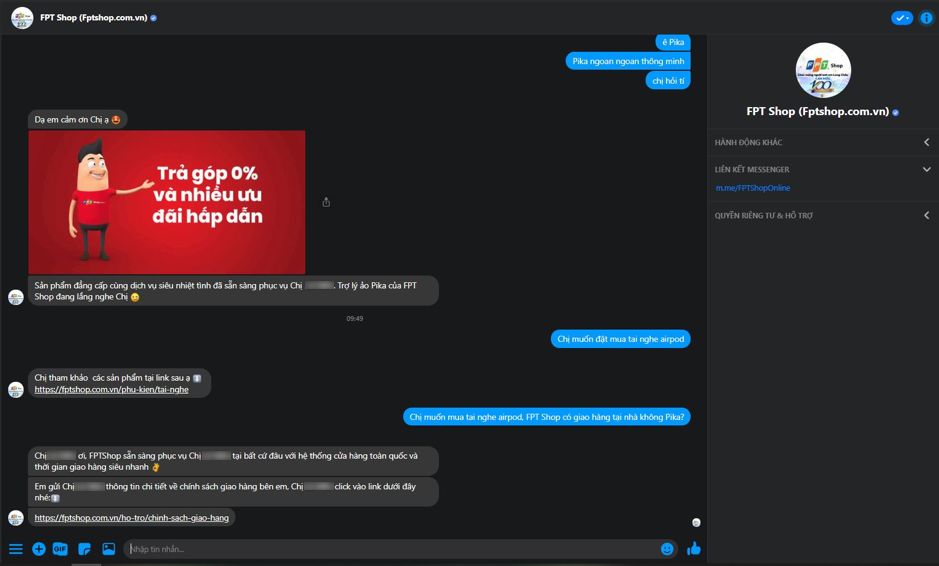 Chatbot Pika of FPT Shop gives feedback to customers
Besides, with the CRM card, the chatbot of FPT.AI can easily collect and store customer information in companies' CRM systems. Therefore, Chatbot automatically received, stored and add to the database, helping businesses manage customer information effectively.
Virtual Agent Voicebot - The future of call centers
In the digital age, businesses are trying to find many solutions to increase the number of touchpoints and provide the best support to customers. When voicebot is integrated with AI and applied to old and outdated call centers, it completely changes them.
AI call centers allow customers to connect with businesses with a natural voice, thereby significantly increasing search efficiency and improving customer experience. Virtual Agent can automatically handle thousands of calls in real time with detailed scripts, helping to reduce the pressure on human agents. Increase efficiency, reduce costs, make customers happy, bring benefits to businesses, Virtual Agent for Call Center is considered a breakthrough in AI technology and the field of customer service.
FPT.AI Virtual Agent for Call center is the first Virtual Agent for Call Center building platform integrated with Artificial Intelligence in Vietnam's market. Having a powerful core technology and an intensive Natural Language Processing (NLP) technology for Vietnamese, FPT.AI Virtual Agent is suitable for Vietnamese enterprises that have a large number of customers and the need to perform thousands of calls/month. In particular, Virtual Agent for Call Center can listen and accurately understand customers' intentions, extract meaningful information and interact appropriately to create friendly and seamless communication.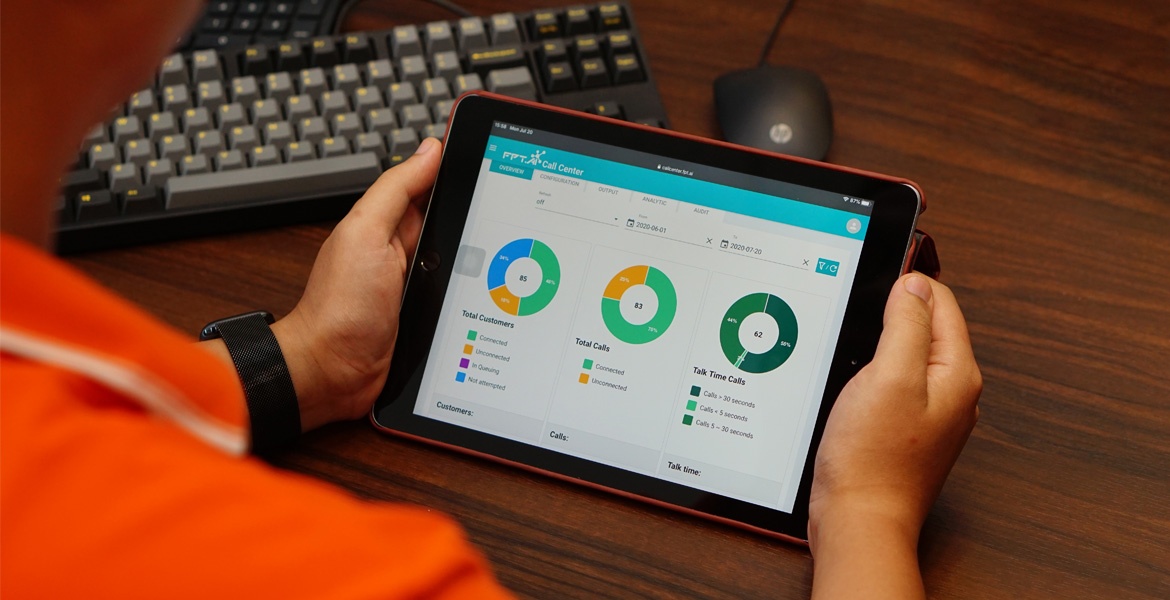 In early 2020, the leading consumer finance company with more than 11 million customers in Vietnam, Home Credit, integrated FPT.AI's Virtual Agent for Call Center into their call centers and made more than 250,000 calls per month, fulfill more than 90% of customer requests for loans and services.
Mr. Branislav Vargic – Chief Operation Officer of Home Credit Vietnam said that smart call centers are helping businesses to reach and serve a larger number of customers at the same time as well as improving service quality and customer experience. "This is an important milestone for Home Credit in particular and the consumer finance industry in general," said the COO.
Currently, 60% of large - medium - small businesses around the world have integrated AI into their customer care systems. Artificial Intelligence helps humans work more efficiently, reduce manual tasks and focus on more professional tasks. Operational optimization is the first step to success, and AI solutions will be a stepping stone for sustainable growth of each business.
------------------------------------
? Experience #FPT_AI products at https://fpt.ai/en/
☎ Hotline: 0911886353
? Email: [email protected]