AI - The technology that helps defeat the global economic impact of the pandemic
AI-powered technology solutions allow many contactless activities. Especially in the recession, AI is an outstanding technology, promising to help eliminate the influence of this pandemic on the global economy.
According to CBInsights MoneyTree's PwC report, in Q1 2020, venture capital firms spend more than $4 billion in 148 deals with AI research firms. The above figure shows the big expectations for AI of investors. They want to find the most advanced technology solutions to create breakthroughs for their businesses and more, especially during the Covid-19 recession.
Application of AI
The dramatic growth of AI in the past decade has brought remarkable technologies that support people to solve many problems automatically. In the Covid-19 pandemic, many methods of social distancing are carried out on a large scale, and countries close their borders to prevent the spread of the virus, which disrupts many operation stages. Businesses find solutions to replace human resources and remove geographical distance.
Some outstanding AI-powered applications are:
Chatbot: At this time, chatbots built on an Artificial Intelligence platform are capable of self-study to become smarter over time, thereby improving the quality of communication with customers. With the ability to operate 24/7/365, chatbots can automatically receive and respond hundreds of thousands of requests from customers every day. Chatbots support to immediately consult, answer questions, and provide information about products and services to customers.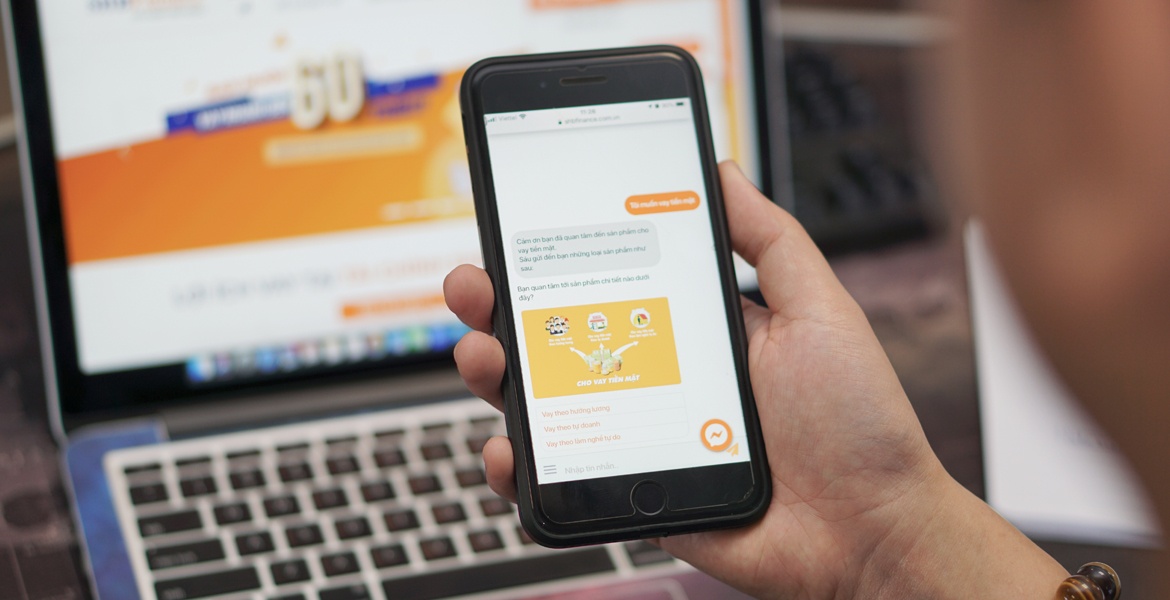 In Vietnam, many companies and large corporations are using FPT.AI chatbot as a powerful assistant to improve the labor productivity of customer care employees. Chatbots are helping many businesses automatically process up to 90% of transactions, boost 60% of operational efficiency. In particular, FPT.AI chatbot is integrated into many communication channels such as Website, Facebook Fanpage, Zalo, Viber, etc. to help businesses reach more customers, take care of and retain them, as well as creating new potential customer bases.
Virtual Agent for Call Center, also known as Voicebot: During the time of social distancing due to the pandemic, many institutions in finance – banking industry have to layoff thousands of employees, close countless transaction offices. Meanwhile, the number of requests from customers is increasing, causing the call centers to be overload, and Virtual Agent has "saved" business excellently. Virtual Agent for Call Center can automatically make inbound calls, outbound calls, or calls following available scripts, handle about 80% regular tasks, and save more than 90% cost.
When social distancing happened, Home Credit Vietnam Finance Company used FPT.AI Virtual Agent for Call Center to make more than 20,000 calls per day with the call duration is about 1- 2 minutes, and the successful call rate reached 98%. Because of the integration with Voice Synthesis and Voice Recognition technology, Home Credit's Virtual Agent has a natural, polite voice that brings positive experiences to customers.
eKYC: Artificial Intelligence is also widely used in biometric identification such as fingerprint recognition, facial recognition, etc. and eKYC is an outstanding solution among them. eKYC is an electronic Know Your Customer solution with a complete process. It is operating in many countries around the world. Customers do not need to go to transaction offices because eKYC helps the identification process be done in just a few minutes, thereby saving up to 70% of the time and costs for personnel. In particular, the superior of the solution is also high security, which helps businesses avoid risks in the customer identification process.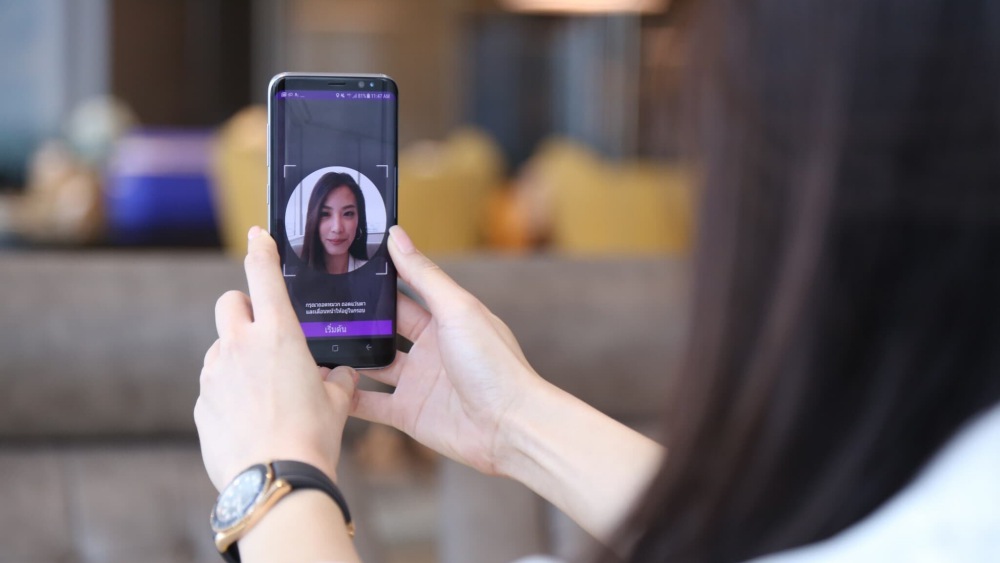 AI helps businesses innovate completely
Many companies in the world have gone bankrupt because they are conservative and refuse to innovate technologies following inevitable trends. The best companies in the world today are those grasp and anticipate the trend of technology transformation. They are ready to apply the most advanced technology to each product/service and even change the operation. Since improving the quality of products/services, these companies have positive changes in imagines and can improve customer satisfaction.
The efforts to change from the inside businesses create outstanding products/services among competitors, which help increase their position in the market, create new distribution channels, new partnerships, new revenue streams, and new jobs to add more value to the economy.
The pandemic is both difficult and the driving force for businesses to quickly transform, seek, and apply the most advanced technology solutions to have stable development. While many of them are struggling to maintain their business activities in the "economic coma" caused by Covid-19, the key to overcome the crisis lies in applying AI technology to innovate and develop business models sustainably.
-----------------------------------------
? Experience #FPT_AI products at https://fpt.ai/en/
☎ Hotline: 0911886353
? Email: [email protected]