Reader
Apply OCR in the race to digitalization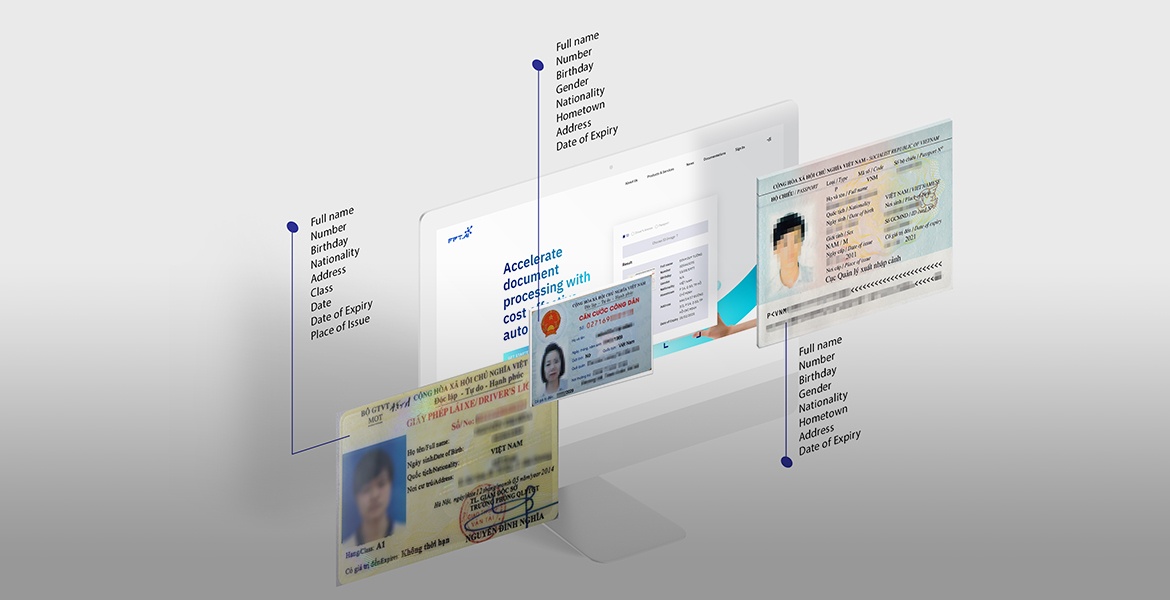 Manual jobs are experiencing the automation trend, posing an urgent challenge for every business in Industry 4.0. Optical Character Recognition (OCR) is a powerful tool in this situation to continuously and comprehensively keep up with the digital transformation.
What is OCR? How does OCR work?
Optical Character Recognition - OCR - is a tool for automated data entry and digitizing documents, especially identity documents. OCR's ability to quickly convert paper-based documents into Word files helps to store and search for information more simply and easily.
OCR software analyzes input images by determining highlights as backgrounds and dark areas as characters, then converts images into digital documents. This process includes these steps:
Step 1: Upload images to the system
Step 2: Pre conversion: Filter noise to convert images more accurately. For example, if photos are too dark, they must be brightened and cleared.
Step 3: Crop: The system will remove unnecessary backgrounds of images. For example, a photo of an ID Card on a table will be cropped to remove the table to avoid confusion in the next steps.
Step 4: Detect information fields: Determine the information areas on images to be extracted.
Step 5: Read and classify information: Enter the extracted data into appropriate information fields as requirements of businesses.
Step 6: Post conversion: Correct inaccurate information fields after reading finishes.
How businesses apply OCR to lead the digital revolution
Depending on the characteristics of each industry, businesses often use OCR for 2 main tasks: Document Scanning and Document Management.
Document scanning is a popular application of OCR in many companies. Tools integrated with OCR convert photos of documents taken by users into digital form, especially for identity documents. This application helps users save time on manually entering each information field and reduce data input errors. Businesses and users can save a considerable amount of time. In particular, FPT.AI Vision's OCR can scan documents in 2-3 seconds with up to 98% of accuracy for Vietnamese, being the fastest and the most accurate OCR tool in Vietnam's market.
Document management: Data management requires many businesses to store thousands of customer records in cramped file cabinets. It is time-consuming to extensively edit and search for them. The damage of termites, fire, and mold is also a concern. Therefore, when all information is on computers with OCR application, this problem is solved quickly because editing, searching, storing and sharing information is carried out simply with just a few clicks.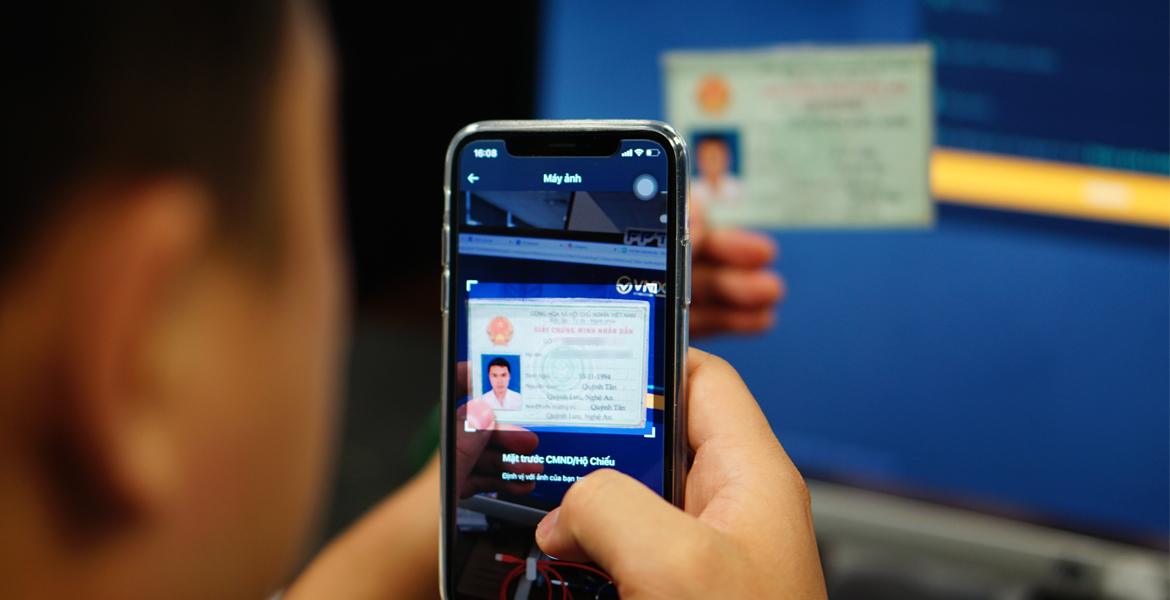 After data is converted, it is stored in the Cloud, so employees can easily access, search and edit customer data anywhere, on any device of businesses. Edited information will be synchronized on the system and all devices of enterprises.
Leading businesses take advantage of OCR to build their customer database. Customer information is categorized into groups depending on each company, supporting CRM and personalized marketing. These tactical OCR applications will create competitive advantages for businesses in the market.
Understanding business needs in Vietnam's market, FPT.AI produced FPT.AI Vision solution, providing OCR applications specifically designed to meet the practical needs of Vietnamese enterprises. FPT.AI Vision built on Artificial Intelligence can extract information on personal documents (ID Card, Passport, Driver's license, etc.), invoices (utility bills, retail invoices, etc.), or any other special document of businesses. With Deep Learning technology, FPT.AI Vision is optimized for Vietnamese enterprises with the ability to identify Vietnamese documents and have an accuracy of 98%.
The world is changing with digital transformation, businesses are also becoming "Smarter". Great momentum and efficient operation with technology, machines and artificial intelligence are necessary to create competitive advantages. Enterprises will always have FPT.AI as companions in the process of applying technology and digitalizing business models. Contact us right now for an in-depth consultation.
-------------------------------------------------------------------------
?Experience advanced OCR technology at: https://fpt.ai/vision-en
☎ Hotline: 0911886353
? Email: [email protected]