Call Center
Breakthrough Sales Performance with New-generation AI Virtual Assistant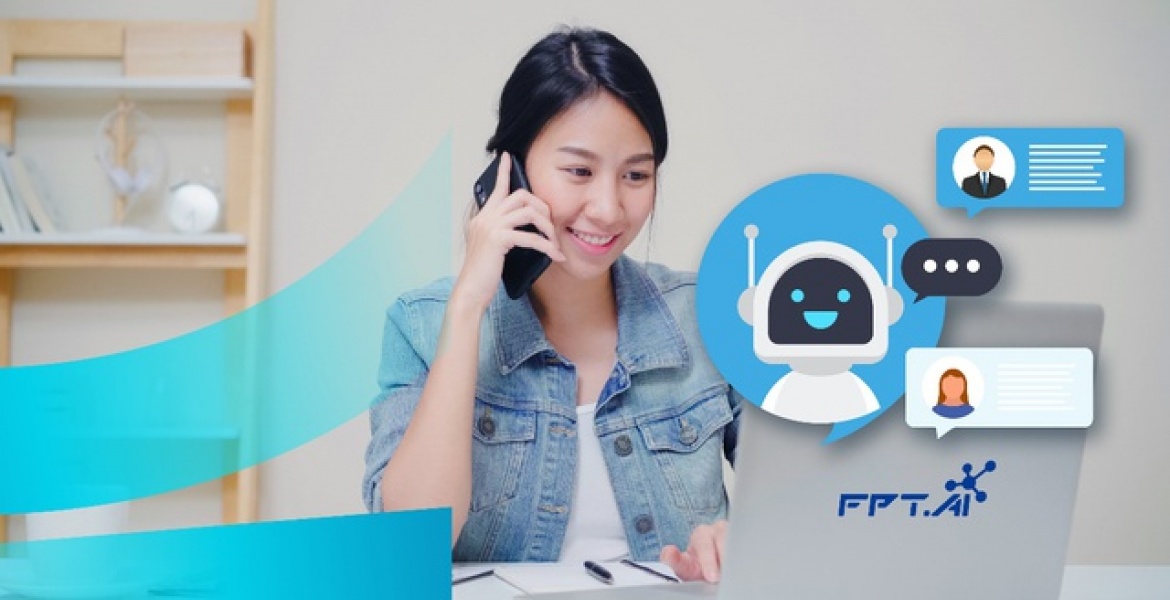 FPT.AI just introduced AI-powered Virtual Advisory Assistant - a solution to help businesses create breakthroughs in sales through human-like consultation and communication with many customers in a short time.
New-generation AI Virtual Agent for Call Center - Give advice to customers like human agents
AI virtual agent for call center - or AI voicebot - is a technology that allows bots to read and understand natural language and respond to the human voice. Virtual agents are most commonly used in call center operations to handle mass outgoing calls, be on duty all the time, answer customers' queries during peak hours, etc. However, the first generation of AI voice bots still has many limitations while customers have various types of questions that make bots unable to meet specific needs and give answers, forcing human agents to intervene. Besides, when bots just answer questions mechanically in one-way conversations, the lack of emotions in AI's voice may lead to boring and bland customer experiences.
As a pioneer in studying, developing, and bringing AI solutions into business operations, FPT.AI soon recognized these limitations and invested, researched, and developed a completely new generation of AI Virtual assistants, equipped with more advanced features and overcoming the disadvantages of the previous generation of voice bots. Most recently, FPT.AI introduced Virtual Advisory Assistant – a new generation of AI Voicebot, equipped with the most advanced technologies in the Artificial Intelligence field and even having human-like sales advisory skills.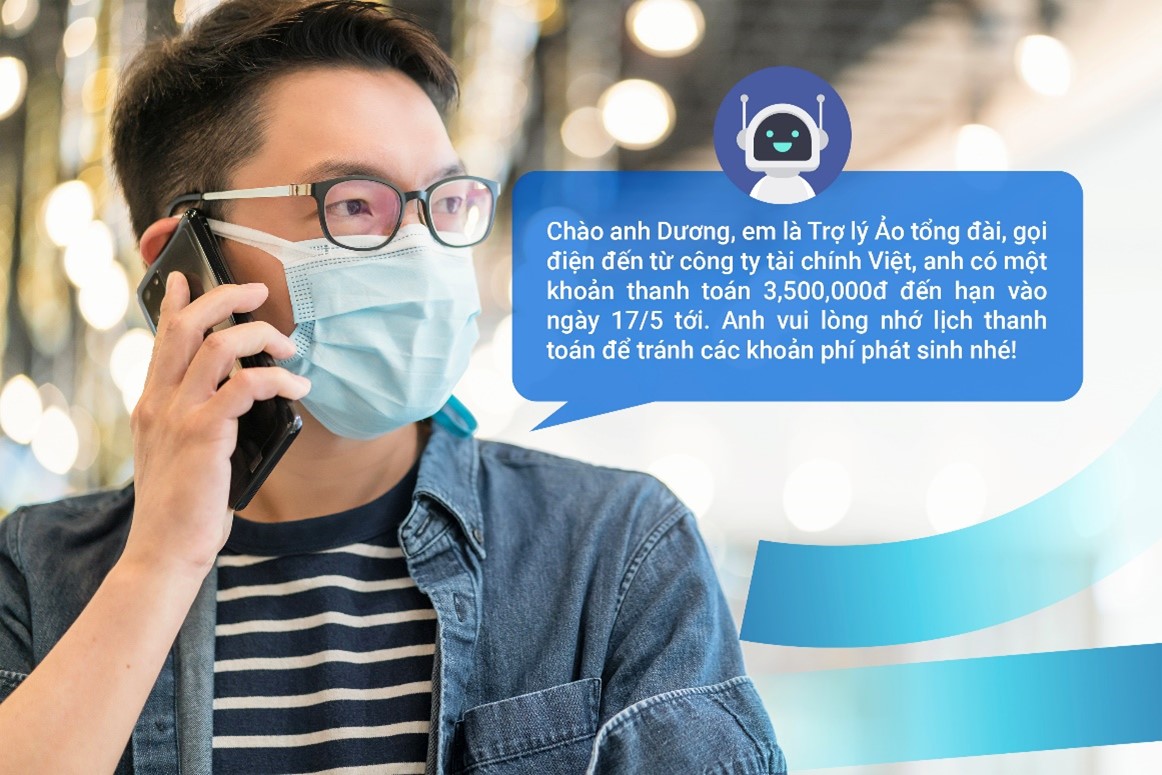 Huge potential for business development through adopting AI Virtual Advisory Assistant
A recent report shows that around the world AI applied in conversation is the solution to significantly boost sales of businesses, helping brands increase sales by 67%. Some advantages of AI Virtual Assistant mention convenience, speed, ease of access, 24/7 customer service, scalability, and remarkable performance increase. From Virtual Assistant's data collected through automated calls, businesses can predict the behaviors and preferences of customers to come up with business strategies, and product development, thereby dominating the market.
In Vietnam, FPT.AI's Virtual Advisory Assistant is considered a pioneer in applying AI to sales activities. Actual implementation at a financial company has shown that this solution brings outstanding results. Businesses doubled sales effectiveness via telesales after only 2 months of implementation, and 90% of customers were satisfied when they were advised by bots about products. The real power of this solution comes from the "Human - Machine collaboration" model when the Virtual Assistant helps to screen the customer base, select the most potential customers for the sales staff to focus on. With this model, the sales results of the business can grow strongly in a short time.
Sharing about the new technologies that help the Virtual Advisory Assistant to have outstanding advantages, a representative of FPT.AI said: "We have applied technologies to enable the Virtual Assistant to learn like a human, to think about issues related to their conversations, have two-way interaction, helping to improve customer interaction and emotional experience.
When encountering a question outside its script, the virtual assistant will forward the question to a human agent. With the old generation of AI voicebot, this rate is quite high, usually over 50%, sometimes even up to 75%. With the new generation of Virtual Assistant, this ratio is reduced by 4-5 times. Equipped with the ability to self-study and self-understanding like a human, in a blink of an eye, the Virtual Assistant can answer new questions by constantly updating its knowledge about customers. Last but not least, FPT.AI Virtual Assistant stands out in its ability to understand and express emotions through its voice in order to bring the highest level of experience to customers. This is the core technology that makes Virtual Assistants capable of consulting like humans.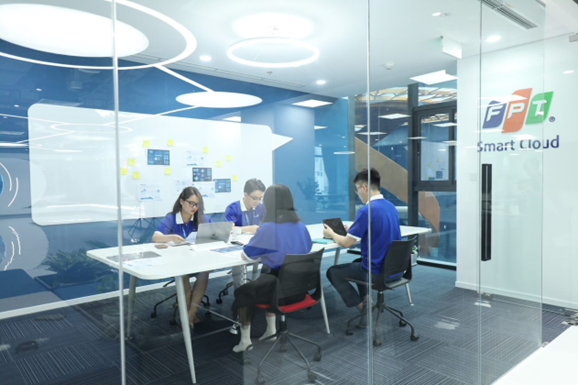 FPT.AI is the leading company in research and implementing AI in business management.
Sustainable growth thanks to AI investment
Some businesses still hesitate to invest and integrate AI solutions into their operations, thinking that this may cost considerably at first. However, practical cases have proven that these solutions are an effective sustainable investment, bringing long-term benefits to businesses. This technology solution helps businesses scale customer service simply with no worry about being overloaded during peak hours. Thus, the Virtual Assistant can interact with customers at all times whether it's during or outside office hours, weekends, public holidays, etc. With AI Virtual Advisory Assistants, businesses are like "tigers with wings" when having more intelligent sales tools, great performance and high efficiency. Therefore, businesses that focus on investing in AI early with a long-term technology strategy will gain competitive advantages, take shortcuts and take the lead, and achieve sustainable growth.
------------------------
Experience solutions of FPT.AI at https://fpt.ai/vi
Hotline: 0911886353
Email: [email protected]