Conversation
Chatbot and its benefits in the Insurance industry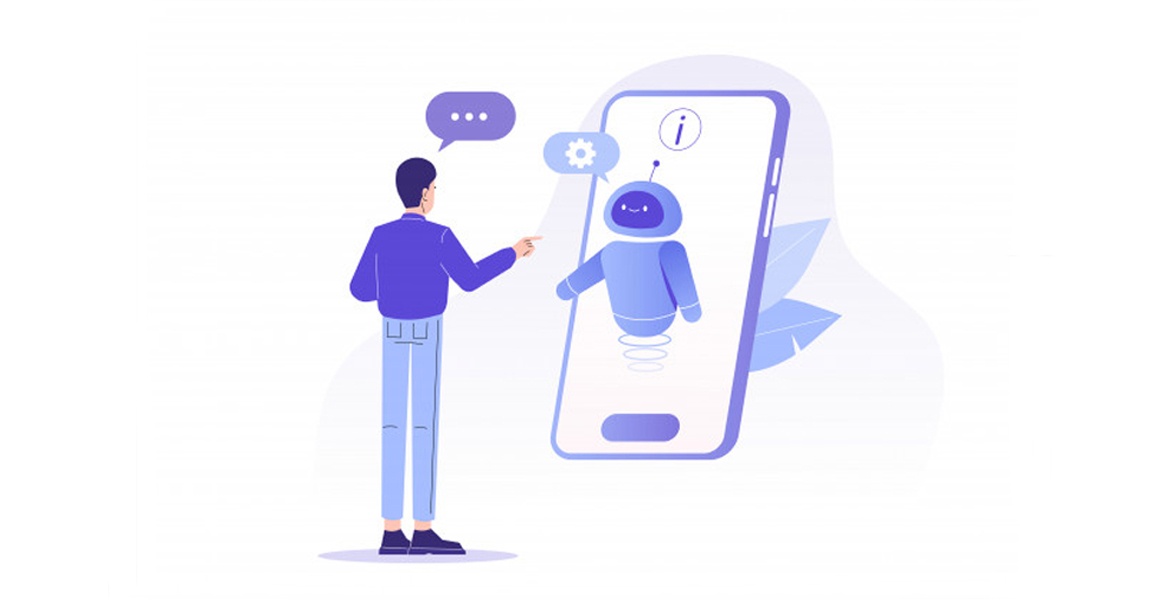 In the era of Industry 4.0, chatbot is a popular customer service tool in the Insurance sector. So how does chatbot benefit insurance buyers as well as insurance agents?
Many people may think that chatbot with the ability to consult on insurance packages can take over the job of insurance agents. However, in fact, chatbot cannot replace humans completely but powerfully support agents to take care of customers thoroughly, thereby bringing customer satisfaction.
In the insurance industry, chatbot can flexibly take many tasks such as receiving insurance information, looking up insurance contracts, process, etc., fast and conveniently.
Chatbot do not compete but works alongside insurance agents
According to statistics in the Insurance sector, questions related to insurance policies, procedures, benefits, etc. are commonly asked before customers buy insurance. Chatbot can effectively handle those questions, so human agents can focus on finding new customers and provide in-depth support to potential ones.
Chatbot helps insurance agents close contracts more productively
When customers need insurance, they may search for information and contact providers on many online channels, especially messaging platforms like Facebook Messenger, Zalo, Viber, etc. Chatbot integrated into digital channels can automatically take care of customers, answer basic questions and collect customer data by forms. Moreover, chatbot can proactively conduct customer surveys about their health, monthly spending, reasons to buy insurance, the insured (themselves, their children, parents, etc.). After that, the information provided by customers is stored in the database of businesses.
With basic information of customers, insurance agents can make an assessment before carrying out the next steps such as online conversations, calls or face-to-face consultations.
Chatbot helps customers easily search for information about insurance plans
The young generation tends to use online conversational platforms, and the most popular ones are Facebook Messenger, Zalo, etc. Chatbot is an essential tool to reach potential customers automatically. It helps customers quickly access necessary information such as insurance policies, suitable insurance plans, etc. In fact, users will have a more integrated experience if they receive immediate support from chatbot when searching for information instead of passively receiving sales calls.
Chatbot provides customer service 24/7/365
What if you have an accident when traveling abroad and need to contact your insurance provider? Chatbot will handle all your problems fast and smoothly. Thanks to chatbots on messaging platforms, customers can connect with insurance companies to look up insurance information, submit claims, and look up the claim process remotely. Furthermore, customers can renew insurance contracts through chatbot effortlessly without face-to-face meetings with agents or companies.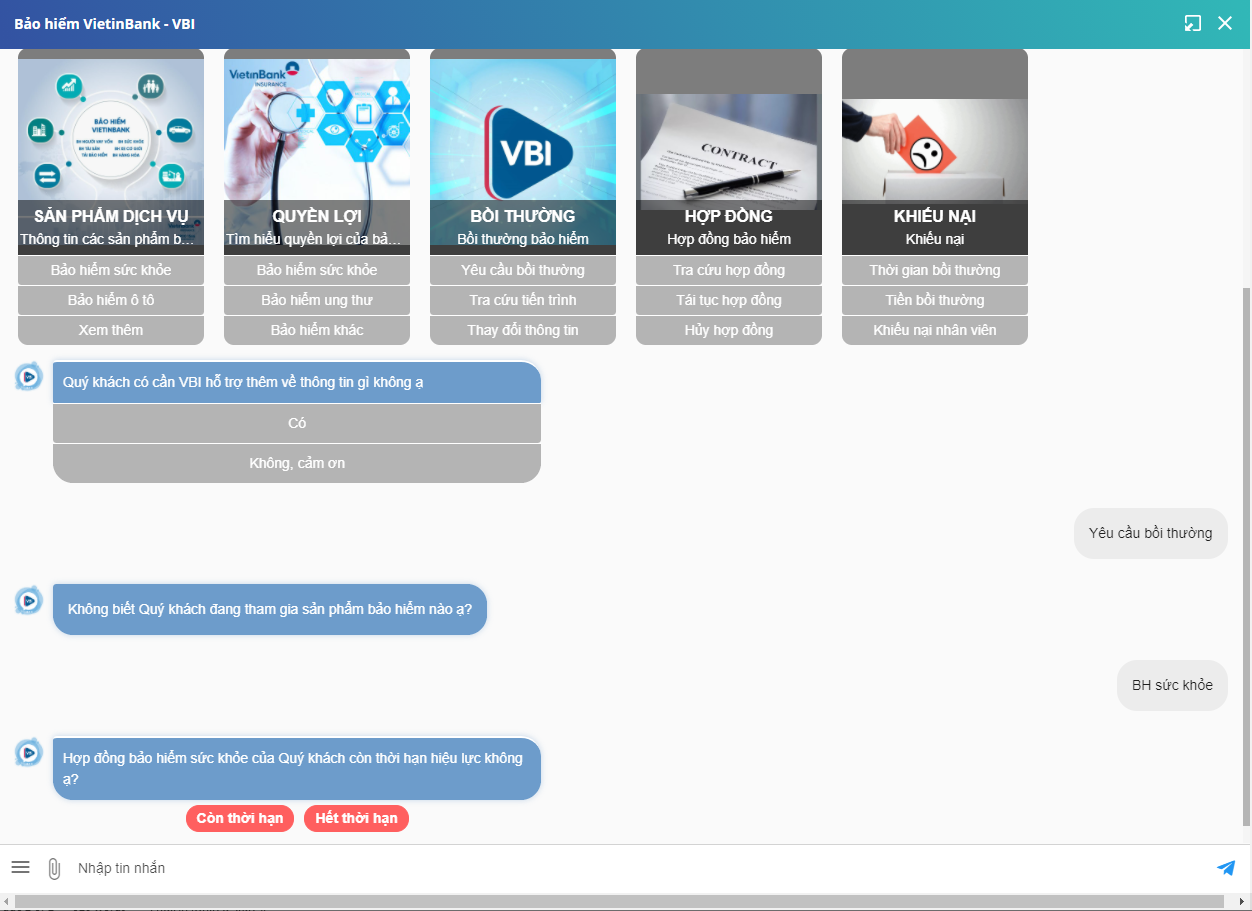 In Vietnam, the insurance company Vietinbank is using the smart chatbot of FPT.AI to support customers in many operations. They can solve their problems online with chatbot, avoid wasting time and effort to meet insurance providers.
Enhance personalized experience in chatbot
FPT.AI Chatbot is built on Artificial Intelligence, equipped with Natural Language Processing (NLP) technology with specialized ability in processing Vietnamese, helping chatbot recognize and understand exactly customers' sentences, thereby giving corresponding responses. Moreover, FPT.AI chatbot can remember the context to make conversations with humans more natural and realistic, bringing more interesting personalized customer experiences.
Chatbot is creating many benefits for both insurance buyers and providers, making processes in customer service more speedy and convenient. It can be said that chatbot is an active, enthusiastic and vital insurance agent that all insurance companies should have.
-------------------------------------------------------------
👉 Experience products of #FPT_AI at https://fpt.ai/vi/
☎ Hotline: 0911886353
📩 Email: support@fpt.ai