Conversation
Chatbot and its benefits in real estate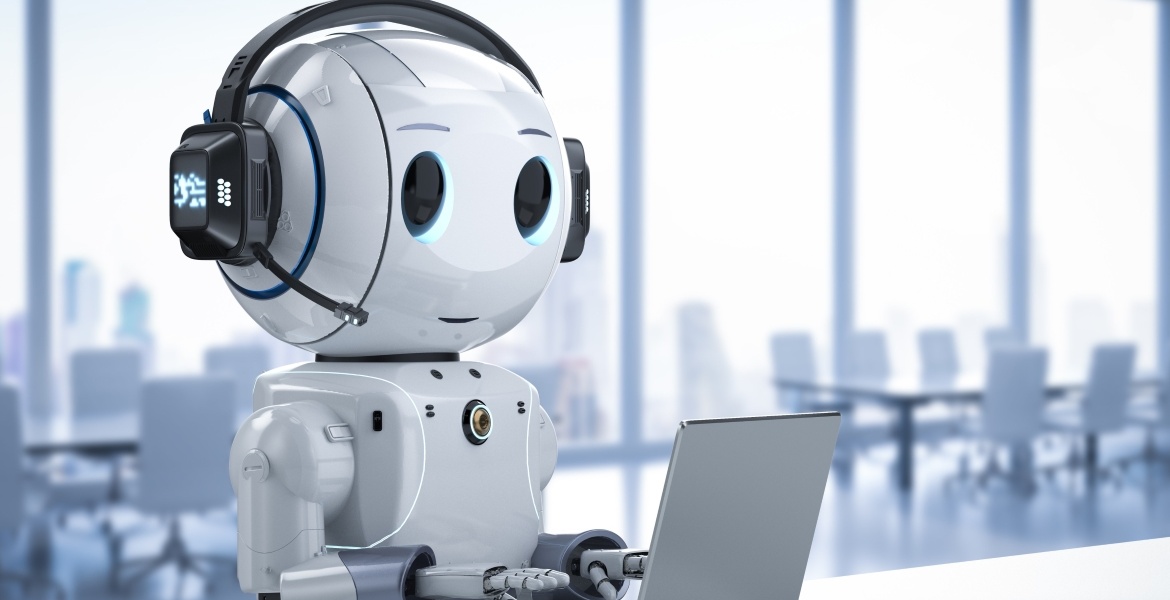 In a fiercely competitive market like real estate, businesses have to constantly innovate by adopting technologies. Below are 3 reasons why real estate companies should build a chatbot today.
1.

Why should real estate companies have a chatbot?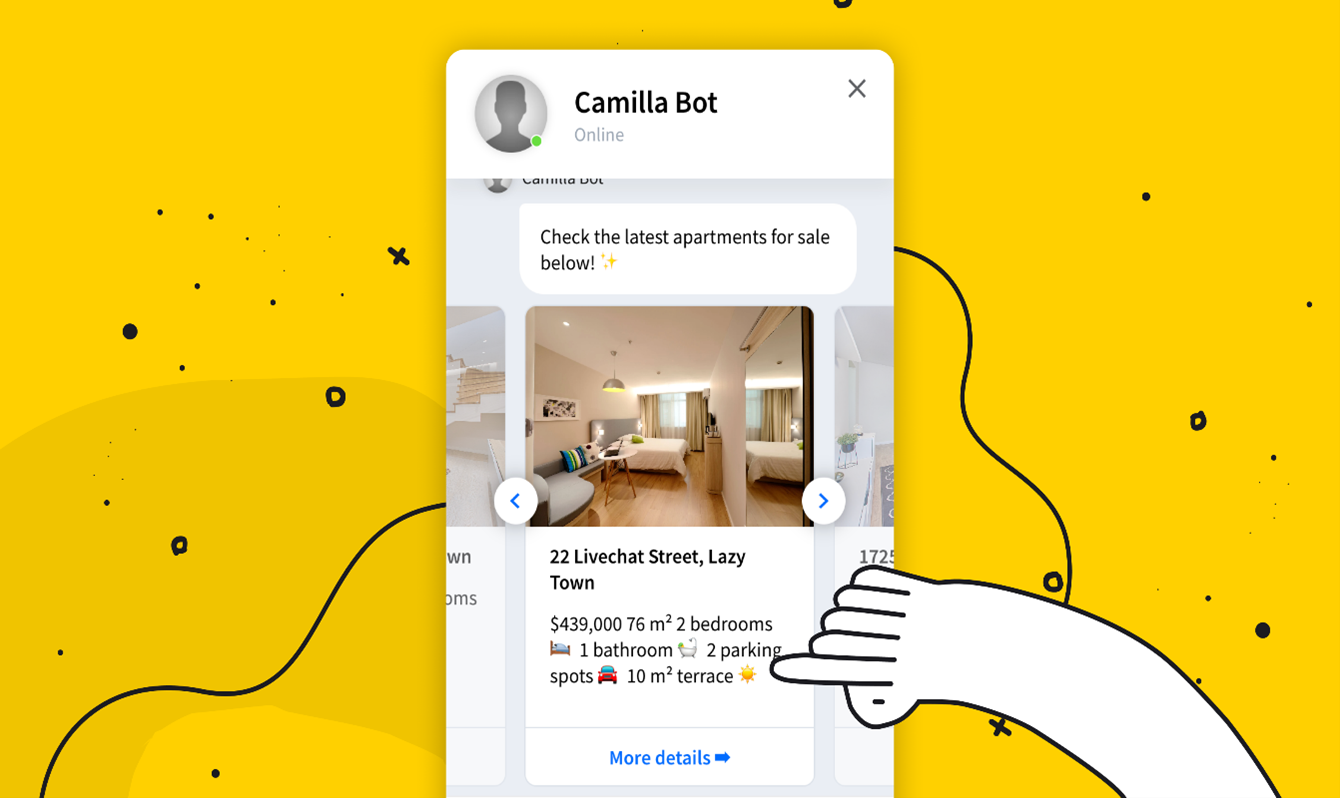 Support customer 24/7
Supporting customers is one of the most popular features of chatbots and the same for real estate businesses.
Either with NLP Bot or Clicking Bot, searching for information through chatbots is a more intriguing experience for customers than opening a website or FAQs page. Chatbots not only answer common questions but also regularly update promotions of real estate projects for customers. Moreover, chatbots can support customers at any time and anywhere, no matter day or night, weekend or public holidays. Thanks to that, businesses can avoid losing any chance to approach potential customers.
Besides, chatbots also help businesses to save human resources to focus on more complicated tasks.
Collect customer information
The emergence of chatbots helps optimize the data collecting process. Instead of filling in long and boring forms, customers can discuss their needs and requirements by interacting with chatbots.
More specifically, chatbots will ask users about their budgets, real estate categories and give a list of appropriate products from its database. If customers care about these products, then they can give information in the chatbot session to receive in-depth advice from dealers.
Real estate is known as special goods with high value. Therefore, the process to close a deal is also prolonged. By using chatbots, consultants can spend their time on customers that bring a high conversion rate.
Besides collecting customer information, chatbots are also an effective tool to do market research. By gathering information from conversations with customers, chatbots help businesses to find out which real estate categories or locations are the top searches, as well as the average budget of potential customers. Thus, businesses can adjust their lists to meet the market needs and identify the exact objectives for marketing campaigns in the future.
Schedule appointments to examine projects
To build a good relationship with customers, it is necessary to have face-to-face meetings, especially in the real estate industry. However, dealers may have dozens or hundreds of customers, so they surely cannot meet all customers at the same time. To solve this problem, chatbots automate the scheduling process by predetermined scenarios.
Through chatbots, customers can make an appointment themselves that fits their schedule. Meanwhile, dealers also have another tool to manage their schedules, ensuring the quality of their work.
2.

How to create an effective chatbot for the real estate industry

Provide multiple choices
To simplify the supporting and consulting process, real estate companies should provide multiple choice questions in chatbots.
For example, instead of requiring customers to type the number of rooms needed in their new houses, just let them choose between available options, such as 1 bedroom, 2-3 bedrooms, or 4-5 bedrooms. This method will have a higher conversion rate than typing answers.
In case a problem cannot be solved by the "button", integrating NLP Bot with Clicking Bot is a perfect solution to make customers satisfied.
Build a customer service scenario
After determining the chatbot type, businesses can start building a chatbot scenario. Here are 2 necessary factors for a complete chatbot scenario: Customer information and project information.
In terms of customers, chatbots can give questions with multiple choices to understand customers' needs, such as locations, real estate categories and budget. After capturing their needs, chatbots will provide project information with the following information:
✅Project name
✅Short description
✅Facilities
✅Outstanding features/ Benefits
✅Link to detailed information
Choose a proper platform
Chatbot creation platform by FPT.AI is one of the best platforms to build smart chatbots in Vietnam. Integrated with natural language processing technology (NLP), it has the ability to recognize Vietnamese and understand users' speech with up to 96% accuracy.
Moreover, the FPT.AI chatbot platform is equipped with machine learning, helping chatbots to learn themselves from actual conversations with customers, thereby being smarter overtime to meet difficult requirements of businesses.
Besides, FPT.AI Conversation also have 3 outstanding strengths:
✅Multi-channel implementation: Easy integration into available systems and popular conversation platforms such as Livechat on websites, Facebook Messenger, Zalo, etc.
✅Easy usage: The interface of FPT.AI's bot has a simple design allowing easy drag and drop. No need to be engineers or coders, everyone can build a chatbot.
✅Compatibility and scalability: Easily integrated into businesses' systems through APIs. The cloud platform allows scaling up flexibility and handles thousands of customers at the same time.
Due to those above benefits, every business in the real estate industry should have a chatbot. The chatbot by FPT.AI is integrated with many advanced technologies to enhance the ability to solve problems, scale up, and enrich the customer support process.