Conversation
Chatbot contributes to business development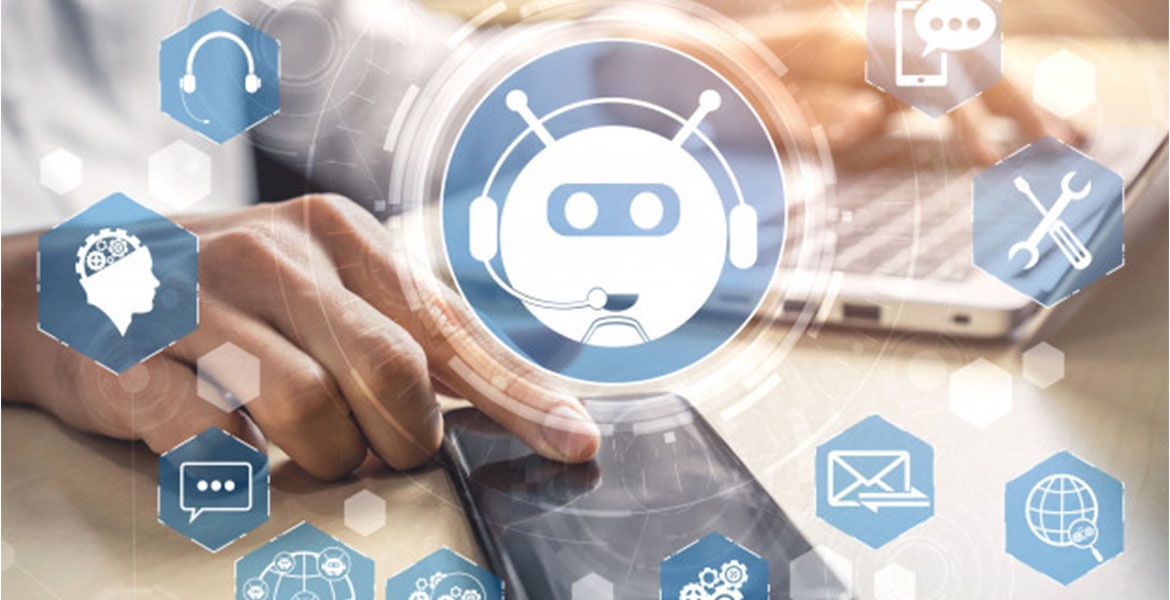 Technology will create a clear differentiation between businesses in the next few years. With the Artificial Intelligence (AI) explosion, enterprises can gain strong competitive advantages from the application of advanced technology solutions in the operational process. Among them, the most popular AI solution in the world is chatbot.
Chatbot is not only the top choice for large enterprises, but it is suitable for almost all types and sizes of businesses, including small and medium ones. Chatbot stands out with the ability to automatically take care of customers, provide information, and solve common problems of customers. In particular, chatbots can participate in activities in a specific marketing campaign, from attracting customers to increasing sales. Therefore, many companies consider chatbot an indispensable tool to improve business processes.
Chatbots has real-time participation in marketing campaigns
Online sales are flourishing around the world. Chatbot creates competitive advantages because it can attract customers, identify potential customers and take care of them anytime, anywhere, 24/7/365. Chatbot responds to users instantly by real-time interaction and consultation. Customers will not have to wait long for answers when they have any questions.
There are many changes in consumer behavior when messaging apps become popular such as Facebook Messenger, Viber, Zalo, etc. Users of these apps do not merely send messages to their friends, relatives, they also want to connect with businesses whenever they want to make reservations, appointments, purchase, etc. A chatbot can guide customers to complete a purchase process on messaging platforms, leading to an increase in ROI.
A study by 2019 Bain & Company found that customers are four times more likely to buy products of competitors if there are any problems related to customer service than price or quality. Therefore, businesses should list the top concerns of customers about their products/ services and build a chatbot to solve these problems.
Chatbot provides contextual responses to customers
Chatbot built on Artificial Intelligence has become a powerful tool for businesses. Many businesses think that the main benefit of chatbot is answering frequently asked questions. However, this is only a small part of what chatbots can do. A smart chatbot is capable of assisting customers with many more tasks. Depending on scripts, a chatbot can remember data history and work according to the context of conversations in different unique ways, giving customers many interesting experiences.
Chatbot finalizes orders
Customers often have the habit of making buying decisions while researching products on social network platforms. Therefore, businesses should try to finalize orders in real time to avoid customers from visiting competitors. When a chatbot is successfully deployed, it has a clear conversation flow to lead the buying journey. Chatbot should provide many choices according to customer needs and encourage them to do transactions with it. This is the key to help businesses increase sales.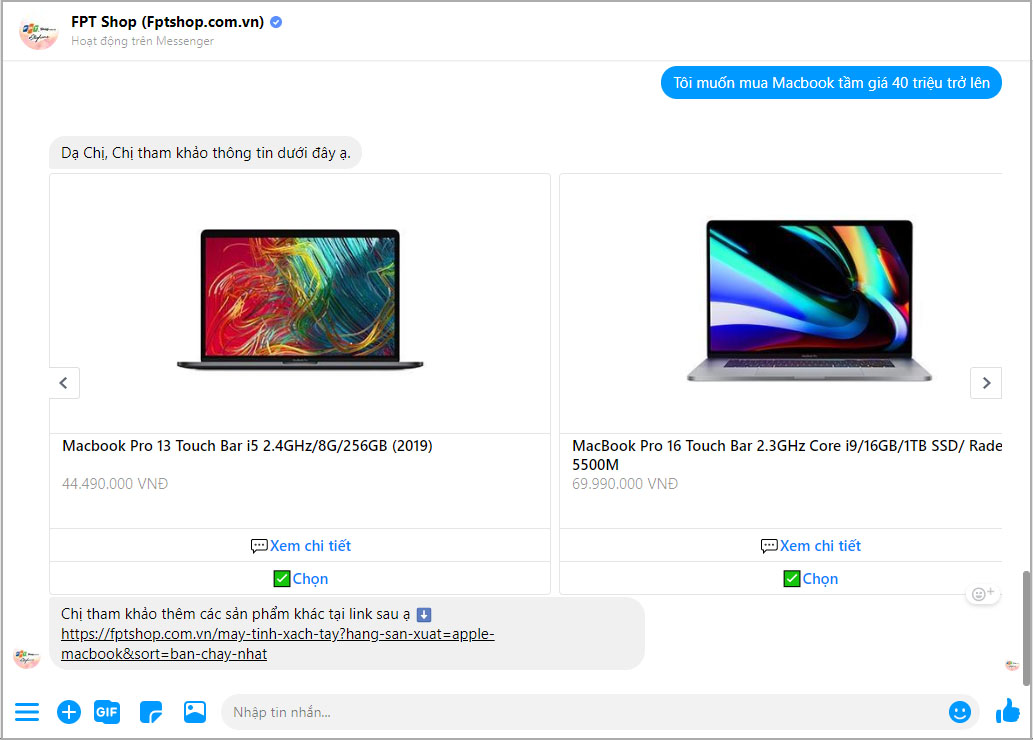 Pika chatbot of FPT Shop gives advises to customers
In Vietnam, FPT Shop is the pioneer e-commerce platform to apply chatbot in customer service. Pika chatbot of FPT Shop is built on FPT.AI Artificial Intelligence Platform. Deployed and put into customer service from the end of 2018, Pika chatbot of FPT Shop has become smarter and perform many complicated tasks such as ordering, finalizing orders, and bringing revenue of billions of Dong per month for FPT Shop.
More and more businesses are using chatbots as an effective and powerful tool to identify potential customers through sales funnel on a large scale in real time, thereby saving money, time and human resources. By automating customer service, optimizing operations, chatbot promotes enterprise integration and sustainable development in the strong wave of 4.0 technology around the world.
--------------------------------------------------
👉Start building chatbot with chatbot creation platform FPT.AI Conversation: https://bot.fpt.ai/
☎ Hotline: 0911886353
📩 Email: support@fpt.ai