Conversation
The chatbot market in 2021: Statistics and trends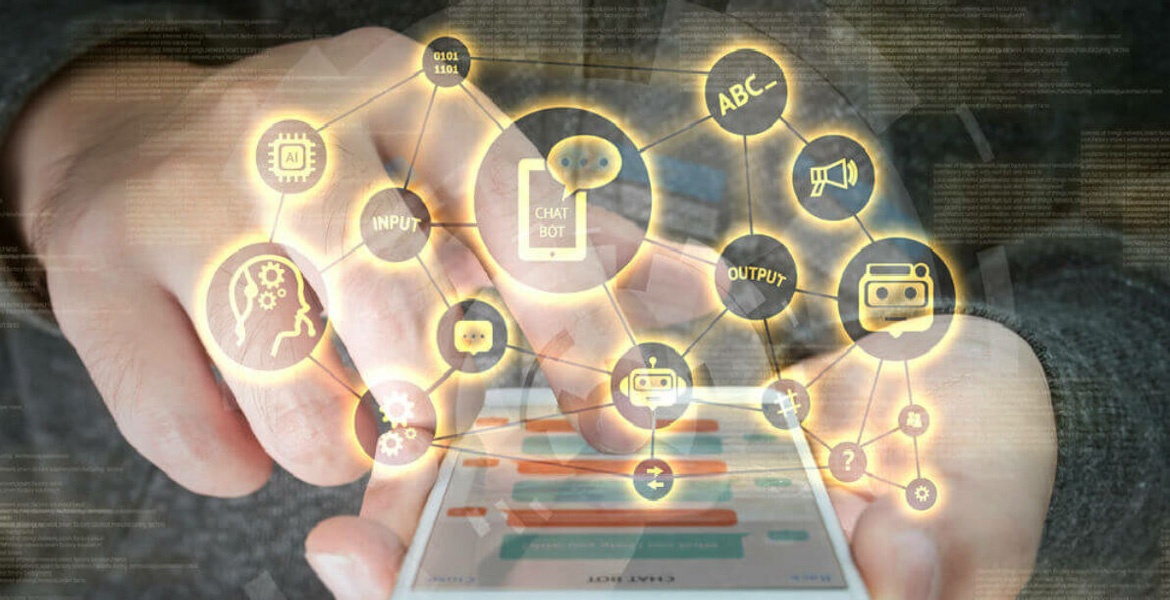 Modern users are increasingly looking for 24/24 service to get the fastest support in all daily life activities, from Banking, Finance to Healthcare industry. Because of this need, chatbots powered by Artificial intelligence are becoming popular and chosen by many businesses around the world to solve problems in customer service, especially in the complex situation of Covid-19 pandemic.
With the development of messaging apps, chatbots are becoming popular with businesses as well as consumers. Chatbots are equipped with Artificial Intelligence (AI), which allows them to interact with customers through messages and text.
Chatbots can be integrated into many platforms such as Facebook Messenger, WhatsApp, WeChat, Slack, etc., or any messaging apps in the world. Facebook developing Facebook Messenger has been bringing businesses an opportunity to reach their target audience better through different APIs, and chatbots are becoming needed in certain industries.
Besides AI and machine learning (ML), Natural language processing technology (NLP) helps chatbots to understand language and context of a conversation with users, thereby giving the most corresponding and natural answers.
Statistics of the chatbot market: Size and growth
When chatbots continue to help businesses reduce operating costs, the market size can keep rising. Marketing, payments and customer service are the industries where chatbots show their ability the most powerfully.
Insider Intelligence estimates that in 2024, consumer retail spending through chatbots around the world will reach $142 billion - up from only $2.8 billion in 2019.
Along with the development of technology, the demand for 24/7/365 service of customers is increasing, directly driving companies to quickly transform, develop chatbots and virtual agents to answer FAQs of customers at any time.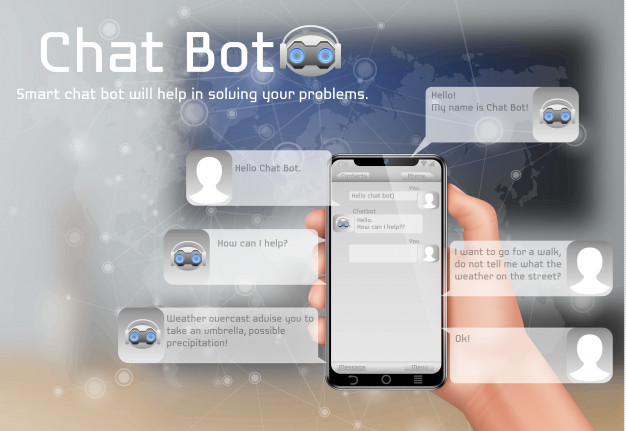 Prediction and trend of the chatbot market
Besides supporting customers automatically on messaging platforms, AI can predict and provide statistics about the number of clicks on a specific advertisement, or clicks to have conversations with bots, etc. Chatbots also can be research bots or marketing funnel, and raise brand awareness.
A successful chatbot is one which can conduct natural conversations and answer customers' questions correctly. Machine learning helps chatbots learn to improve data based on interactions and information provided by customers every day. Therefore, chatbots will be better at understanding what users want and need through various ways of expression.
In 2019, Microsoft launched a service that allowed companies to develop their own chatbots and provided healthcare units necessary tools to reduce administrative work by using chatbots. Insider Intelligence predicts that 73% of healthcare administrative tasks can be automated by AI, and the adoption of chatbots can help the healthcare, banking and retail industry save $11 billion per year in 2023.
When more and more businesses and consumers use chatbots, the requirement for chatbot quality will be higher. In Vietnam, chatbots built on FPT.AI Artificial intelligence have helped businesses quickly implement, easily integrate to automatically serve customers, especially in 2020 with the breakout of Covid-19 pandemic and the long period of social distancing.
Chatbot industry ecosystem
More and more large companies announce to deploy chatbots in their businesses, such as LinkedIn, Starbucks, British Airways and eBay. Key players in the chatbot industry, like Facebook, Google and Microsoft, have been investing in the development of chatbot for many years and are continuing to work in large bot projects.
Chatbot ecosystem is expanding strongly in terms of implemented channels, bot creating companies, etc. In Vietnam, common channels where chatbots can be implemented are messaging apps like Facebook Messenger, Zalo, Viber, Livechat Website, etc., helping businesses easily provide multi-channel customer support, save human resources and money while still having their work done.
Companies building bots also join the same fierce race. But most chatbot creation platforms in Vietnam are not integrated with Artificial Intelligence, so they cannot learn and be smarter over time. These chatbots usually offer many options to lead customers to the problems of their interest. If customers ask random questions, these chatbots cannot answer them and customers have to wait for support from human agents. However, with chatbots built on FPT.AI Artificial intelligence platform, customers can teach chatbots through conversational history, train bot to recognize questions better and better every day. Therefore, FPT.AI chatbot is usually chosen by large businesses, corporations in the Finance, Banking, Insurance industry, etc. for sustainable development.
Chatbots are developing because of the increasing need of consumers for 24/7 digital experience. In the future, chatbots can be a new standard in customer service, making businesses more outstanding and friendly with customers through new technology experience.
--------------------------------------------------
👉 Start building a chatbot with the chatbot creation platform FPT.AI Conversation: https://bot.fpt.ai/
☎ Hotline: 0911886353
📩 Email: support@fpt.ai