Conversation
Chatbot: A powerful virtual assistant for businesses after COVID-19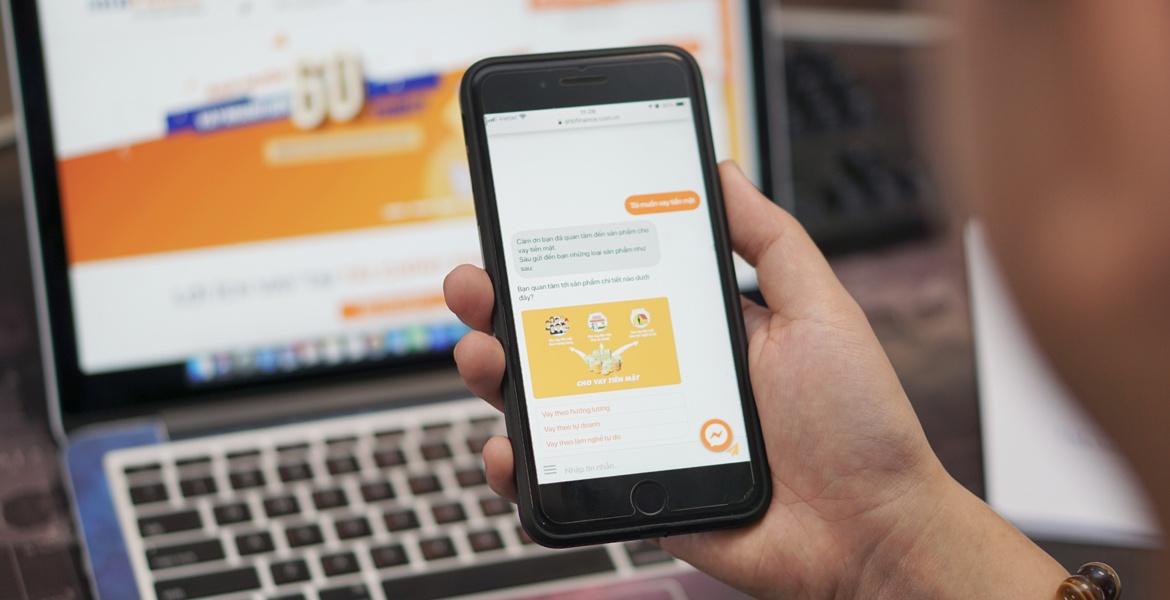 Chatbot, having the ability to process up to 90% of transactions automatically and improve 60% of operational performance, is becoming a powerful assistant for businesses to overcome difficulties and have a breakthrough in the new normal.
Two months after the social distancing peak, Mr. Manh, the owner of a tourism company in Da Nang, is still struggling to make up for the turnover shortfall due to the pandemic. Since over half of sales personnel were laid off and the budget for advertising and marketing were minimized, Mr. Manh falls into a difficult situation.
Chatbots assist in seamless digital operation
Thousands of businesses are having the same concern with Mr.Manh when pondering a recovery strategy in the new normal.
Meanwhile, during the stressful social distancing period, SHB Finance became outstanding among banking and finance businesses thanks to Chatbots. This virtual consultant can automatically receive and process thousands of requests from customers, just like, and even better than a human consultant because of the ability to be available 24/7/365.
Supporting users with a wide range of requirements from loan appraisal and registration, personal finance consulting to loan queries, Chatbots helps improve the productivity of customer service representatives.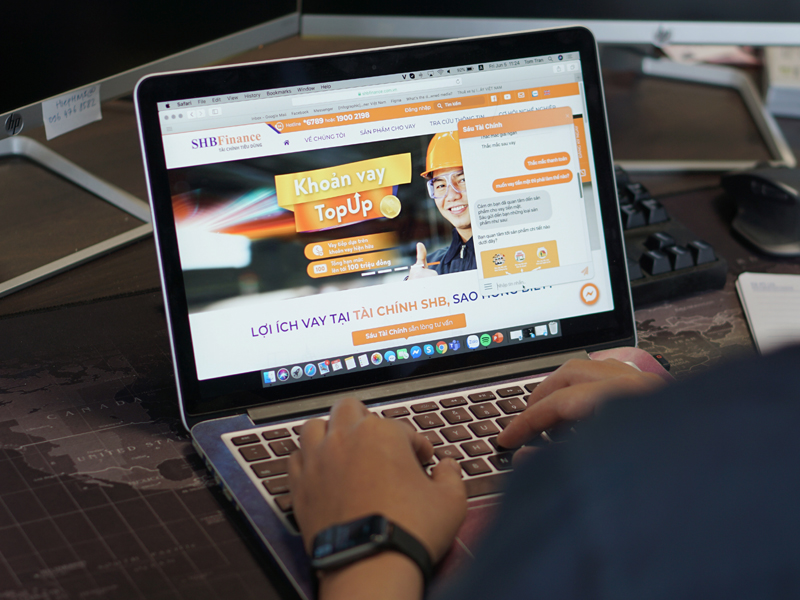 During 3 months of deployment, this "virtual employee" supported information queries for thousands of customers. It answered accurately up to 90% customers' questions and brought in more than 10% of total potential customers on online marketing channels.
The representative of this business said: "We are aiming to upgrade and expand the Chatbot to maximize the benefits for our business and creat more unique and interesting experiences to customers in the future".
Optimize and change business model successfully with FPT.AI chatbot
Chatbots have proven that they can optimize operational performance, save costs as well as improve the customer experience for the business. According to an unofficial study by Chatbot Magazine, e-commerce businesses around the world can save VND182,000 billion on average per year thanks to Chatbots. This magazine also said 69% of users prefer Chatbot to humans because of the ability to respond quickly, and 95% of consumers believe that customer service will be best supported by chatbots.
Chatbots are gradually becoming an inevitable trend for businesses around the world. A Gartner's study predicts that, by 2020, 85% of customer interactions will be handled by Chatbots without humans, and 80% of global e-commerce businesses will apply Chatbots.
In Vietnam, FPT is one of the pioneering corporates in researching and applying AI to support businesses' digital transformation. FPT.AI Chatbot is one of the typical products in the 4.0 solutions developed with the desire to help businesses optimize and transform their business models quickly for a breakthrough, especially in the post-pandemic period.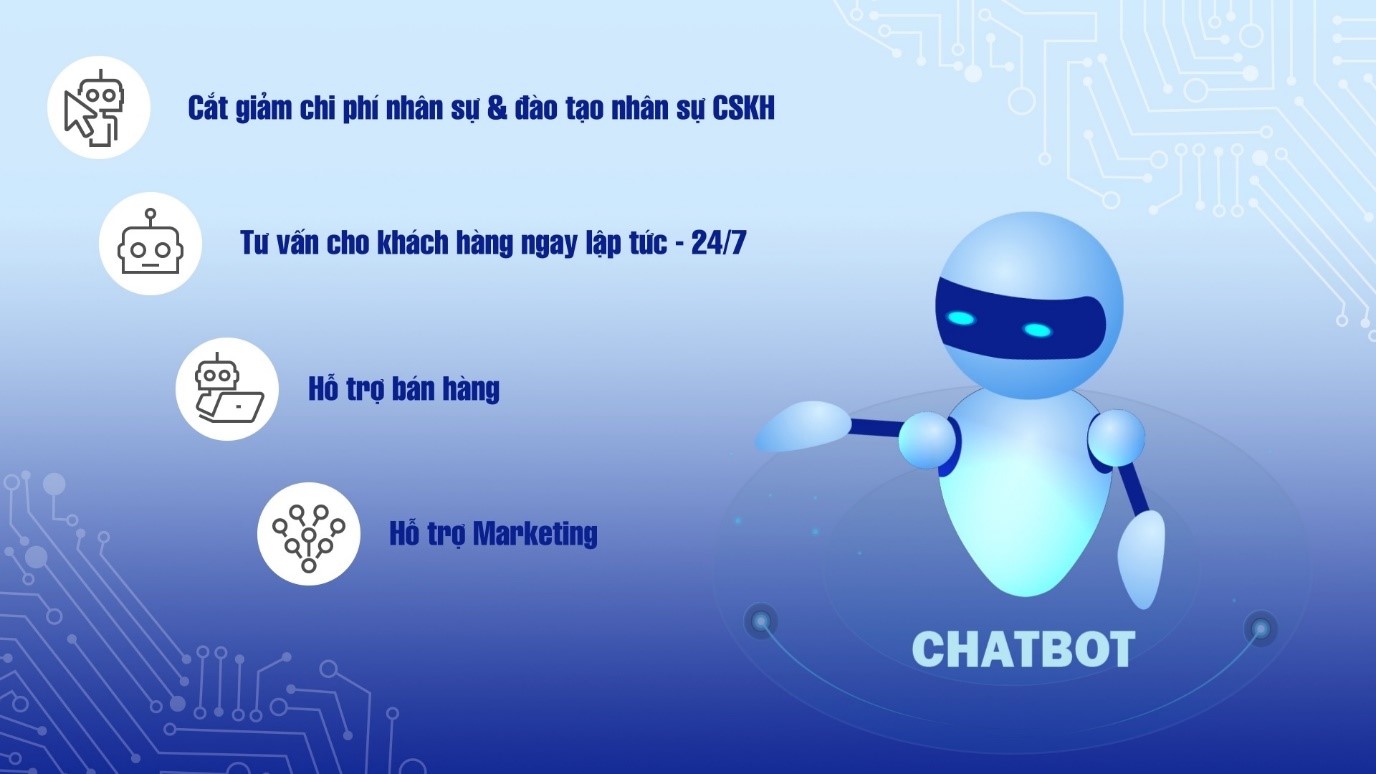 Both large and small businesses can quickly get acquainted with Chatbots and manipulate them without programming knowledge. With script templates, bots are optimized for some specific tasks such as sales consulting, asking/answering popular questions, internal training ..., After at least 1 week, a chatbot can be put into use.
FPT.AI Chatbot has the self-study ability to be smarter, helping to improve the quality of communication over time. It can operate automatically 24/7/365 on communication channels such as websites or social networks including Facebook, Viber, Zalo, etc, reaching customers fast, providing information automatically and responding accurately. FPT.AI chatbot not only helps care and retain old customers but also attracts new ones automatically for businesses.
In particular, FPT.AI chatbot is provided as a pay-as-you-go service, so it is reasonable and there is no installation cost.
As COVID-19 pandemic hit, FPT.AI has proved that this is an outstanding application for businesses that need digital transformation to ensure stability, high adaptability and willingness for a breakthrough in every situation.
-----------------------------------------------------------
FPT.AI is offering a free trial of unlimited features to customers.
Sign up here for online consultation on FPT.AI as well as the digital conversion solutions at 14:00 every Tuesday on VnExpress.
Hotline: 0911886353
Email: [email protected]