Conversation
Chatbots are the future of Organization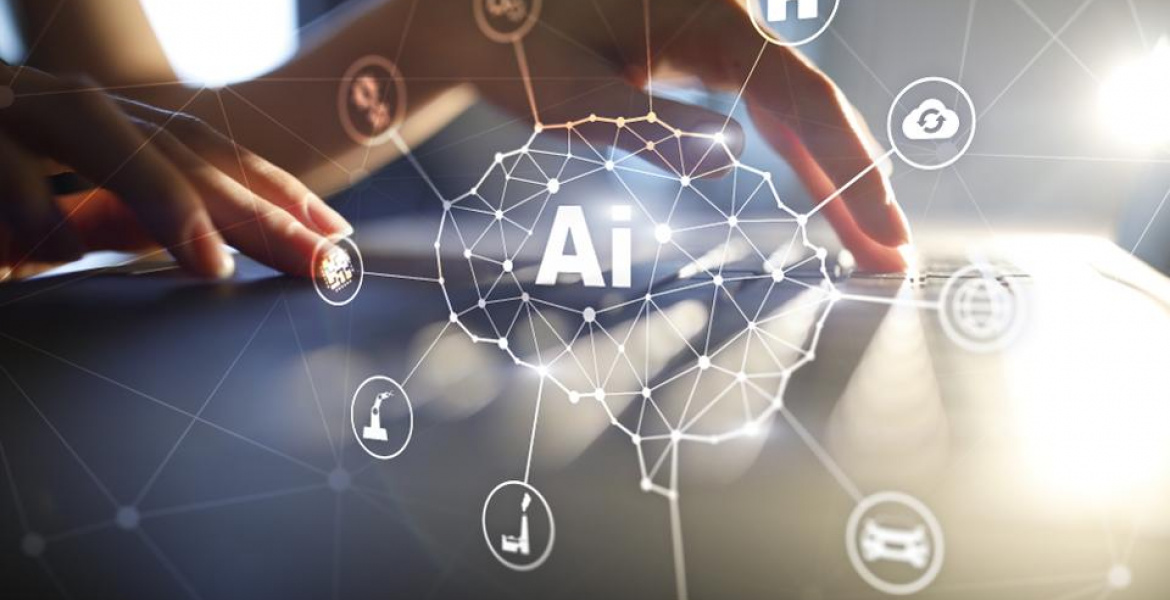 Why Are Chatbots the Wave of the Future?
Chatbots are transforming the marketing trend and business capitalization by engaging beyond traditional online advertising through active conversation with the user. A chatbot computer program is powered by artificial intelligence and automates tasks such as chatting with users through a conversational interface. Undoubtedly chatbots will be inevitable in the future of Digital Marketing. They help in understanding composite requests, substantiate responses, personalize and improve interactions subsequently. Chatbots help to solve the elements that the users loathe about apps in preferment.
Chatbots, at their core, are tools that automate interactions between brand and consumer. Using software built directly into any number of messaging tools (i.e Facebook Messenger, SMS, etc.), companies can program these virtual service reps using AI to ask questions, troubleshoot problems, and even provide some playful, personalized banter. From placing an order to getting an update on the weather, what this technology is capable of continues to evolve alongside the brands who've already adopted it.
To drive the point home further, here are some stats, courtesy of Pypestream, that shows why marketers love the engagement that mobile messaging provides:
28.2 trillion mobile messages are expected to be sent in 2017. This number is about double the amount of messages sent in 2012.
The open rate for mobile messages is a near perfect 98 percent, which is exponentially higher than the 22 percent rate emails employ.
Six of the top apps used globally are messaging apps.
Retention rate of messaging apps is about double the amount of other types of apps.
The Pros
Efficient and Effective Customer Service
We are living in a world of instant gratification and with that comes a certain level of expectation on behalf of your customers.
Chatbots are just that, instant. And the predictability that comes with the speed of their response times, the responses themselves, and their overall programmable demeanor lessens the risk of what can't always be controlled through human interaction. In addition, a customer team can better focus personnel efforts toward more complicated, demanding issues while relying on bots to pick up more day-to-day concerns.
A chatbot must be able to replicate the natural responses of a real person. They should be able to offer solutions and offer the right products. This makes the company efficient and responsible in the eyes of the consumer.
Converting data to personalized advertisements:
A chatbot must be able to distinguish a person's first name from the introduction itself. A customer must be addressed with his or her first name throughout the session.
It would also make sense for the chatbot to request the customer to hold for a moment so that he researches a subject to provide a solution. During this time, a personalized advertisement can run to sell a new product or service. This strategy will work better when the customer's preferences and chat histories are kept in mind.
One-stop shopping potential
A chatbot that is activated by a voice or keyword can assist the customer to create an all-inclusive shopping experience. Chatbot technology has evolved with time and now users can receive an immediate response to an immediate query.
If it so happens that the product or service in question is not sufficient, the chatbot can suggest an alternative that is better for the customer.
When the brand is available anytime, the customer experience and satisfaction levels are higher. Which leads to higher ratings, more word-of-mouth suggestions, and social media traction.
Companies that use chatbots as backups to online representation by a real person will fare better in marketing new products and upsell customers.
The Cons
Breaches of Security and Privacy
On the other end of the spectrum, large amounts of personal information lead to higher security risks.
The types of questions asked, answers received, and then how this information is utilized by a company requires a number of precautionary measures both in terms of legal compliance and back-end development. Factors like age and location can also further complicate what can or cannot be said and done.
You can program a bot to learn and mirror your brand's voice. You can't program a bot to always represent your brand when other factors come into play.
Many brands have seen this firsthand with fumbles that have left those in crisis management shaking their heads. There's only so much you can control your customer. And while larger brands may have the leverage to bounce back from chatbot faux pas, smaller companies on a mission to establish their image may decide they're not worth the risk.
Source: chatbotslife.com
Chatbot – làn sóng của tương lai
Chatbot đang biến đổi xu hướng ngành Marketing khi chuyển đổi các mô hình quảng cáo online truyền thống thông qua các cuộc hội thoại chủ động với người dùng. Qua đó, một chương trình máy tính được xây dựng bởi trí tuệ nhân tạo sẽ tạo ra các tác vụ tự động hóa như nhắn tin với người dùng thông qua giao diện hội thoại, đặt hàng, cập nhật thời tiết, trò chơi cá nhân… Đồng thời, chatbot có khả năng hiểu các yêu cầu phức hợp, cung cấp các phản hồi chính xác, cá nhân hóa người dùng và cải thiện các tương tác về sau.
Với tính năng dễ dàng tích hợp với bất cứ công cụ nhắn tin như Facebook Messenger, SMS…, chatbot là phương thức rất được các Marketer ưa thích. Các số liệu thống kê dưới đây từ Pypestream sẽ cho thấy tại sao các marketer lại yêu thích sự tương tác mà nhắn tin di động cung cấp:
2 nghìn tỷ tin nhắn đã được gửi đi trong năm 2017. Con số này gấp đôi số lượng tin nhắn được gửi đi vào năm 2012. Tỷ lệ mở tin nhắn trên điện thoại di động là gần 98%, cao hơn 22% so với tỷ lệ sử dụng email.
Sáu trong số các ứng dụng được sử dụng hàng đầu trên toàn cầu là các ứng dụng nhắn tin.
Tỷ lệ giữ chân của các ứng dụng tin nhắn gấp đôi số lượng các loại ứng dụng khác.

Các ưu điểm mà Chatbot mang lại
Dịch vụ khách hàng tốt hơn
Dịch vụ chăm sóc khách hàng rất quan trọng vì nó là kênh tốt nhất và trực tiếp để doanh nghiệp có thể tiếp cận khách hàng và giữ họ trung thành với mình. Chatbot có thể giúp cho doanh nghiệp rất nhiều thứ trong mảng chăm sóc khách hàng này:
Tiếp nhận phản hồi và trả lời khách hàng nhanh hơn;
Cung cấp hình ảnh, thông tin, mẫu mã sản phẩm tức thời cho khách hàng;
Có thể tiếp chuyện với nhiều khách hàng cùng 1 lúc;
Giảm thời gian chờ đợi của khách hàng khi họ chờ tư vấn;
Tiết kiệm chi phí cho doanh nghiệp
Việc tạo ra chatbot để xử lý các công việc lặp đi lặp lại nhiều lần rất đơn giản. Doanh nghiệp chỉ cần soạn ra bộ kịch bản gồm câu hỏi hay gặp và phản hồi tương ứng chatbot sẽ dùng nó để trả lời lại cho người dùng. Và với giải pháp này, doanh nghiệp sẽ tiết kiệm được chi phí tuyển người trực điện thoại, các ứng dụng nhắn tin và chi phí đào tạo nhân viên mới khi doanh nghiệp muốn mở thêm cửa hàng hoặc đại lý của mình. Đồng thời với khả năng giao tiếp tự nhiên, hoạt động 24/7, việc sử dụng chatbot sẽ giúp doanh nghiệp hoạt động hiệu quả và xây dựng hình ảnh có trách nhiệm trong mắt của người tiêu dùng.
Hỗ trợ doanh nghiệp hiểu thêm về khách hàng của mình
Một bot trò chuyện phải có khả năng tách lọc được thông tin người dùng thông qua cuộc trò chuyện. Bên cạnh đó, thông qua việc ghi lại các đoạn hội thoại của khách hàng, doanh nghiệp hoàn toàn có thể nghiên cứu hành vi khách hàng ngay trên tập dữ liệu của mình. Phương pháp này giúp doanh nghiệp xác định chính xác nhóm khách hàng tiềm năng, xu hướng sản phẩm trên thị trường. Sau khi phân tích được các thông tin đó doanh nghiệp có thể cá nhân hóa lại chatbot để đẩy mạnh các sản phẩm của mình đến đối tượng khách hàng phù hợp hơn, nâng cao hiệu suất quảng cáo.
Đẩy mạnh nhận biết thương hiệu và tương tác người dùng
So với làm một ứng dụng cho điện thoại để tương tác với khách hàng thì chatbot dễ tiếp cận hơn và thuận tiện hơn cho từng người dùng. Ví dụ như con bot Sephora ở dưới, Sephora đóng vai trò là 1 thư ký mua sắm mỹ phẩm, lần đầu nói chuyện với Sephora nó sẽ hỏi bạn một bản câu hỏi nhỏ, cá tính để biết bạn hay dùng mỹ phẩm gì để trang điểm.
Và nhờ vậy, khách hàng sẽ không cần phải bỏ ra hàng giờ để xem danh sách sản phẩm trên website của doanh nghiệp, các chương trình khuyến mãi, hình thức thanh toán và giao hàng. Do đó, khoảng thời gian từ lúc khách hàng tìm kiếm sản phẩm và quyết định mua hàng sẽ được rút ngắn lại từ vài ngày/ vài tiếng thành vài phút.
Tất nhiên, bên cạnh những ưu điểm mà chatbot mang lại, việc gặp vấn đề bảo mật trong việc lưu trữ các thông tin của người dùng cùng những hạn chế của công nghệ hiện tại khiến cho việc áp dụng chatbot vẫn còn gặp nhiều khó khăn. Tuy nhiên, tương lai của chatbot là tất yếu và các chủ doanh nghiệp, marketer cần nhanh chóng tìm hiểu và áp dụng công nghệ này.
Source: FPT.AI & chatbotslife.com