Conversation
Chatbots in Insurance industry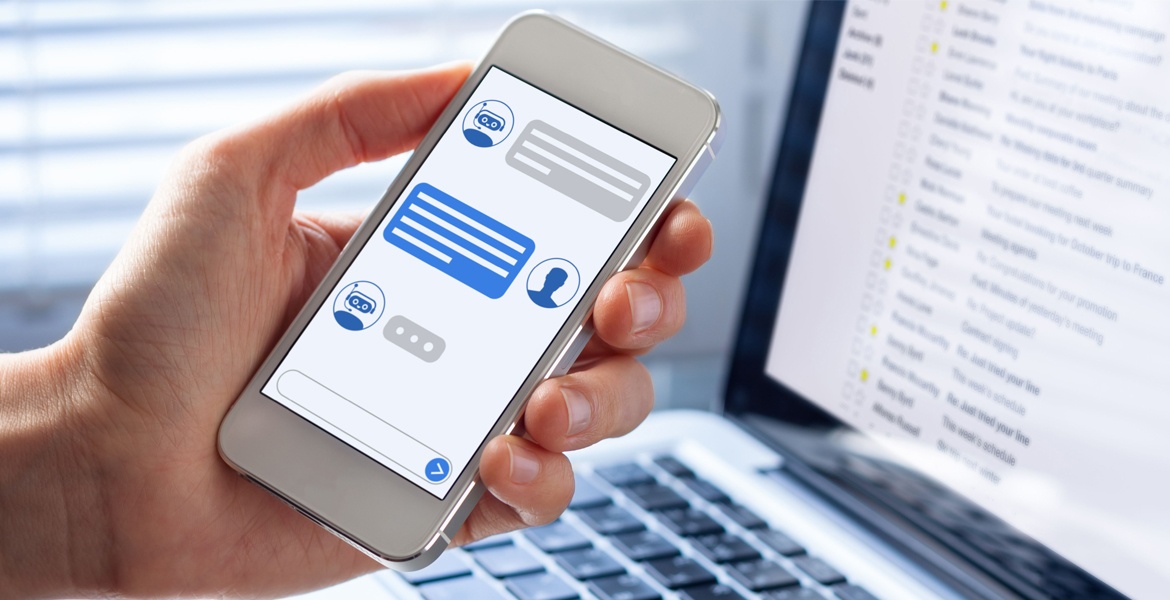 The insurance industry has witnessed the massive growth across the globe, despite the disruptions of COVID-19. Insurance companies have to be dynamic and innovative to provide excellent services that meet customers' needs and expectations. Chatbot has emerged as a useful tool helping businesses to keep up with technology trends and gain competitive advantages.
What is chatbot?
Chatbot is a software application used to conduct an online chat conversation via text or text-to-speech. The platform where chatbot interacts with users is much smarter than the traditional automated dialog system. By building conversational scripts using Machine Learning, AI-powered Chatbot can learn by itself, understand every question and intent of users and give corresponding answers.
Chatbots can be used for a wide range of fields, especially those that require customer connection, such as insurance. Chatbots can perform multiple tasks (multitasking), helping insurance companies gain competitive advantage in the market.
4 Use cases of Insurance chatbots
Pre-sales & Sales
Insurance chatbots can provide information about insurance packages, promotions and attractive deals to thousands of users immediately. They can also answer thousands of frequently asked questions about such issues as premium rate, privilege or registration.
After getting the basic information from chatbots, customers can obtain in-depth information from salesman by leaving their personal contact or using online support for immediate problem solving.
Customer feedback & review
Besides consulting new services, chatbots can collect customer feedback based on customer satisfaction survey questions on insurance packages, consulting services, etc. The questions are short and simple multiple choice and yes/no ones, helping insurance companies get immediate reviews about service packages/products and align their brands with customer needs and expectations.
Customer profiling and conversion
Chatbots provide fast and 24/7 customer support, handle customer issues and questions in real time and reduce wait time.
Unwanted sales calls from Insurance companies can be immensely annoying and frustrating for many customers, and make the sales and marketing team stressed. Therefore, chatbots are integrated on the website of insurance companies or on popular conversational platforms, such as Messenger, Viber or Zalo. Customers who want to buy insurance can chat with chatbots and leave information in a form. Then their information is automatically saved in data system, and the sales and marketing team contact to customers and provide dedicated support, increasing the chance of lead conversion.
Chatbots in customer journey
Chatbots can respond to many customer requests, ranging from consulting new product, acquiring customer information to providing care with after-sales services. Chatbots can send information about events, health conferences or offers to customers who bought insurance.
Many insurance packages remain in effect for 10 to 20 years. Therefore, customers can pay immediately or spread the cost of the premium out over time. Chatbot can send payment reminders to insurance customers according to pre-set schedule.
One profound benefits of insurance chatbots in customer care is that chatbots can reduce up to 60% of the workload on the sales and marketing team. Deploying chatbots into business processes helps automate repetitive tasks, receive and handle customer problems, free employees to focus on higher-value work.
In Vietnam, FPT.AI Conversation is an excellent platform to build AI-powered chatbots. Vietnamese natural language processing (NLP) allows FPT.AI Chatbot to understand user intent and conversation context, helping automate conversations between businesses and customers.
FPT.AI is a chatbot vendor for many businesses and large corporations in Vietnam. Being one of the most important partners of FPT.AI, Insurance companies can get the comprehensive and optimal solutions from FPT.AI Conversation to create breakthroughs for their businesses.
-------------------------------------------------------------------
👉 Try building FREE chatbot at: https://bot.fpt.ai
☎ Hotline: 0911886353
📩 Email: support@fpt.ai