Control conversation quality on a large scale with FPT.AI Engage solution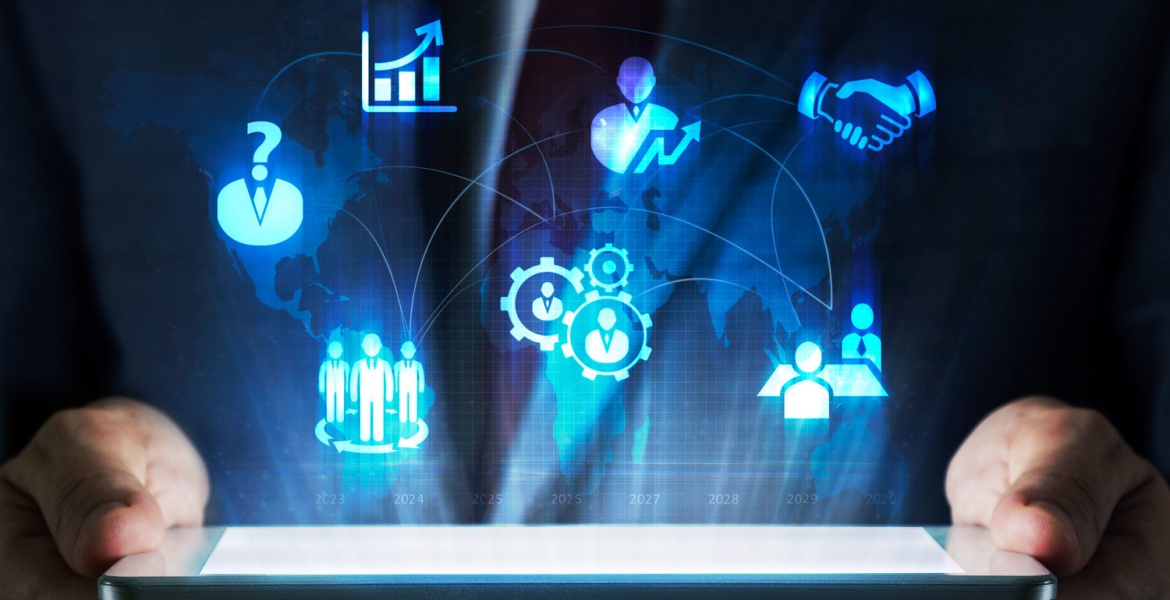 Every month, call centers have to make millions of customer service calls. How to create statistics and assess the quality of those calls? FPT AI Enhance - a solution to manage conversation quality - was developed, being a powerful supporter of call centers to effectively and optimally control call quality on a large scale.
Practical problems of customer service call centers
It's the top concern of every business to build a good relationship and provide customers with quick and instant support, and call centers are an extremely effective channel to maintain the connection between customers and businesses.
On average, an agent makes or receives about 200 calls every day. Besides, not only traditional calls are made between agents and customers. The development of Artificial Intelligence (AI) has contributed significantly to the improvement of call centers' operating efficiency. AI virtual assistants are integrated into traditional call centers, and they work in tandem to automate customer support calls. AI virtual agents for call centers can simultaneously make thousands of calls per minute. It is estimated that businesses have to handle millions of customer support calls per month.
Measuring conversation quality is a painful problem that many call centers encounter, especially in large scale businesses. It is necessary to build a toolkit with clear and specific criteria for regular and consistent call monitoring and controlling.
Grasping the market needs and the trend of technology adoption, FPT Smart Cloud is one of the pioneers who successfully research and develop a solution to manage conversation quality - FPT AI Enhance based on an Artificial intelligence platform. FPT AI Enhance allows call centers to analyze 100% of conversations with customers, aiming at a big goal of evaluating call quality and improving the performance of traditional call centers to enhance customer experience.
FPT AI Enhance – a comprehensive tool for managing conversation quality
Unlike the traditional statistical method when businesses randomly take only 3-5% of the total number of calls as a sample, FPT AI Enhance is integrated into customer support call centers, being able to analyze data from thousands or millions of calls at the same time according to each campaign and criterion.
Popular call evaluation criteria are based on waiting time, call duration, emotions expressed through tone, volume, etc. Besides, FPT AI Enhance scores the conversation based on the content of conversations. Equipped with Natural Language Processing (NLP) technology, the machine can understand the meaning of customers' words. The system will filter out unusual calls based on negative keywords such as swear, disparage words, etc. The management team then intervenes to further examine the content of those conversations.
Moreover, data is presented on a user-friendly Dashboard, reporting a full range of in-depth indicators. The entire complicated, time-consuming and costly process is now fully automated thanks to FPT AI Enhance. Data is collected and digitized on the system, helping administrators to have a general and comprehensive view of every call and every customer.
With FPT AI Enhance, call quality is automatically monitored and covered by 100%, the operating efficiency of call centers is significantly improved, saving 70% of human resources.
In the past, the adjustments and upgrades to customer support processes were only based on intuition and experiences of consultants and administrators, and there was no data-driven. With the support of FPT AI Enhance in call centers, administrators now grasp important and authentic indicators to make necessary upgrade plans for call center systems. Managers clearly see trends and desires of customers through each call. And based on that, they can consider and come up with options to change and develop a more user-friendly and useful call center system. Especially, administrators can identify gaps in the reception and customer care processes performed by agents, thereby making appropriate assessments and improvements.
FPT AI Enhance helps the statistics and data analysis of all calls, which is inherently complicated, to be more scientific, logical and convenient. Important data in conversations are fully exploited, providing a comprehensive view for administrators to come up with effective plans to upgrade the quality of call centers, and maintain good and long-term relationships between customers and businesses.
-----------------------------------------------
👉 Learn more about FPT AI Enhance solution:: https://fpt.ai/vi/lien-he
Hotline: 1900 638399
Email: [email protected]