Reader
Enhance business process with OCR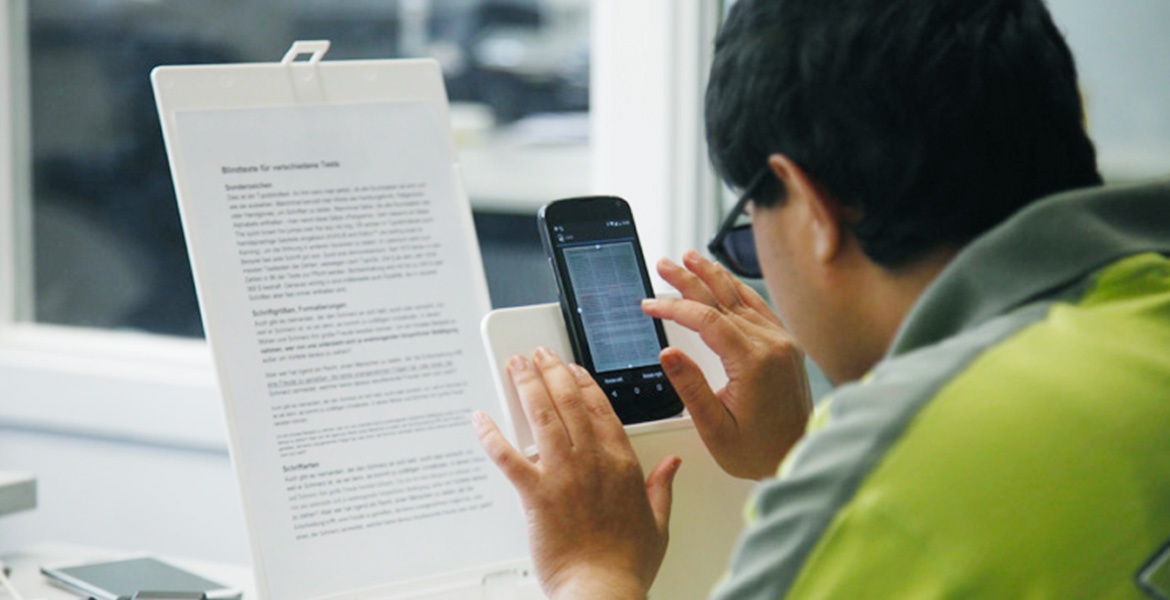 OCR technology has a great impact on how modern businesses operate in document, licence and invoice processing. Whether it is banking, retail or customer identification, OCR delivers outstanding results, completely making paper work as simple as pie.
Artificial intelligence (AI) and Vietnamese language processing technology has created a breakthrough in OCR - the tool for automated verification and Vietnamese text conversion. At this time, Vietnamese OCR has proven its efficiency in supporting businesses to automate and optimize business processes.
What is OCR?
OCR - Optical Character Recognition - is the technology to convert documents in images (.pdf, .jpg, .jpeg, .png, etc) into documents in word files that can be edited on computer.
The process is carried out through the following steps:
Pre-processing: Firstly, the image is converted into a binary image (a grid includes small squares called pixels) for exact display. Then OCR software determines the area to be processed. The purpose of this stage is to improve images, increase accuracy of the process.
Recognizing characters: Recognizing characters is the most important feature. When extracting information, the software scans patterns and recognizes them as characters.
Post-processing: The accuracy of OCR can increase if the output is controlled with a dictionary consisting of words allowed to appear in documents, and OCR's algorithm scans words in that dictionary. Without this step, OCR will create many meaningless words and has a low level of accuracy.
Practical benefits of OCR?
Save time
OCR helps businesses to save a large amount of time spent on manual data entry. With OCR, information can be easily converted into digital forms just by taking photos and uploading them. Moreover, extracted information can be searched for, edited and used for other tasks easily, making document processing more effortless and convenient.
In fact, research finds that the time for paperwork can decrease by 75% using OCR. On average, converting a document into digital form only takes 0.5 - 2 seconds with OCR, which is a significant optimization compared with 1-5 minutes taken by the traditional data entry method.
Improve accuracy
Manual data entry not only requires a lot of time and human resources but also has a large risk of making mistakes. Especially with documents containing many numbers, email addresses, home addresses, etc., it is difficult to be 100% correct with manual data entry. Making mistakes in the first step makes the database of business not "clean" and accurate.
OCR software is designed with algorithms that help analyze and extract information with a high level of accuracy. OCR ensures that common mistakes in data entry are minimized. Especially, many excellent OCR tools in the market can reach an accuracy of 98%.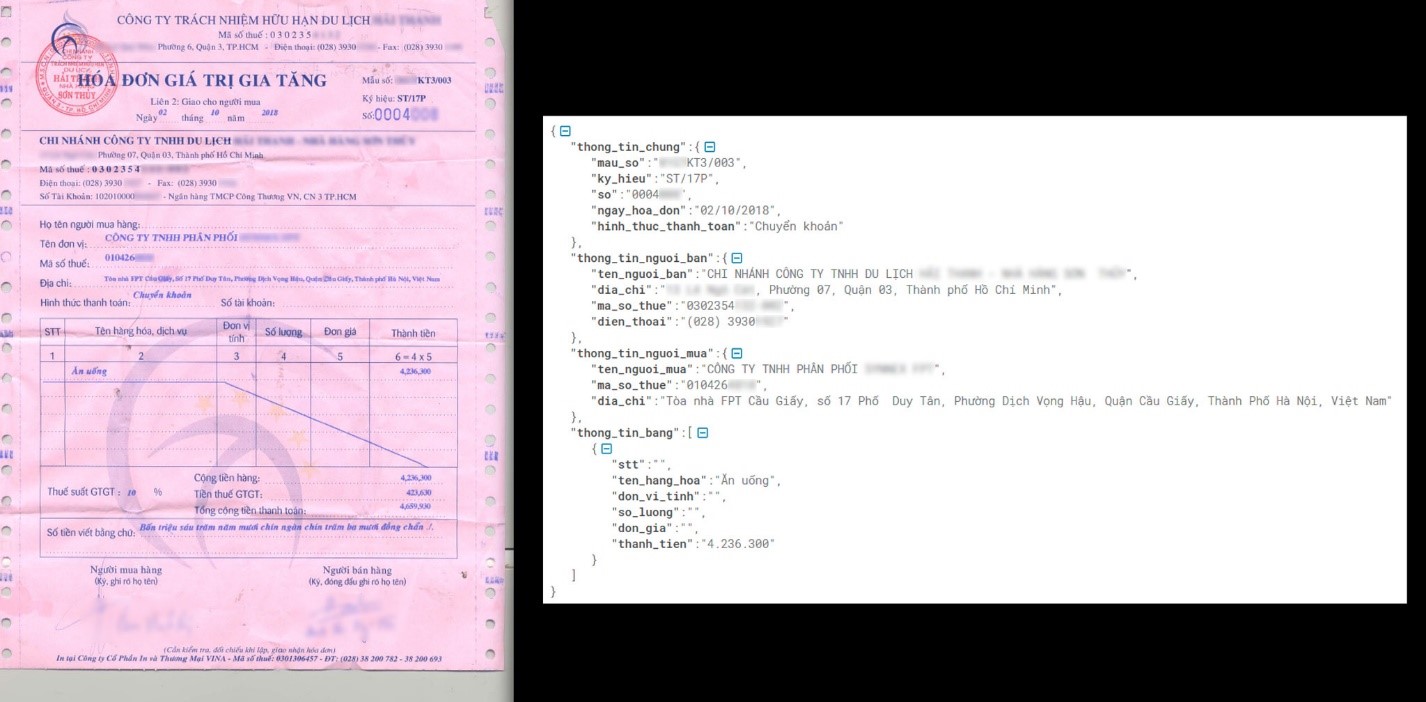 Photo: The ability to extract invoices correctly of the OCR software FPT.AI Vision.
Protect the environment
Paperless office is becoming a global trend due to its convenience and speed, as well as the ability to save paper and protect the environment. Basically, processing documents with OCR allows keeping documents in digital form, helping businesses to minimize the needs for papers to store, copy, print or process information. A small change can help businesses create a large impact on saving resources and protecting the environment.
Make employees happier
Manual data entry is a repetitive, boring and time-consuming job. As employees have specialized ability, continuously doing manual jobs will make them not comfortable and happy while working. This negative emotion will reduce their productivity.
With OCR, businesses can free employees up from boring tasks, help them save time and focus on more specialized tasks, boosting performance of employees and businesses.
OCR technology has been adopted profoundly in the international market. However, because of the characteristics of Vietnamese with accents and special characters, OCR for Vietnamese are not widely developed in Vietnam's market. At this time, most providers in the market only have the ability to process English, Vietnamses without accents, or only have the accuracy of 60%. This makes many Vietnamese businesses confused and not ready to start digital transformation.
By the strong OCR technology and the most outstanding Vietnamese language processing technology in the market, FPT.AI has created the solution FPT.AI Vision, helping Vietnamese businesses quickly solve the problem of digitizing documents, optimize processes and operating costs. FPT.AI Vision built on Artificial intelligence can extract information on identity documents (ID Card, Passport, Driver's license, etc), invoices (water bill, retail bill, etc.), or any special types of documents of businesses. For typed documents, after the training with Deep Learning, FPT.AI Vision can reach the accuracy of 98%.
FPT.AI Vision helps digitize documents, verify customer information more quickly, accurately and shortens the waiting time, thereby improving customer satisfaction, reducing the cost of human resources, and decreasing the time for data entry and editing. FPT.AI Vision can be easily integrated into businesses through APIs, making digital transformation within the reach of businesses.
–––––––––––––––––––––––––
FPT.AI – Artificial Intelligence platform for Productivity Breakthrough in Business
Experience FPT.AI solutions at https://fpt.ai/
Hotline: 0911886353
Email: support@fpt.ai