Reader
Experience the complete customer verification process with FPT.AI eKYC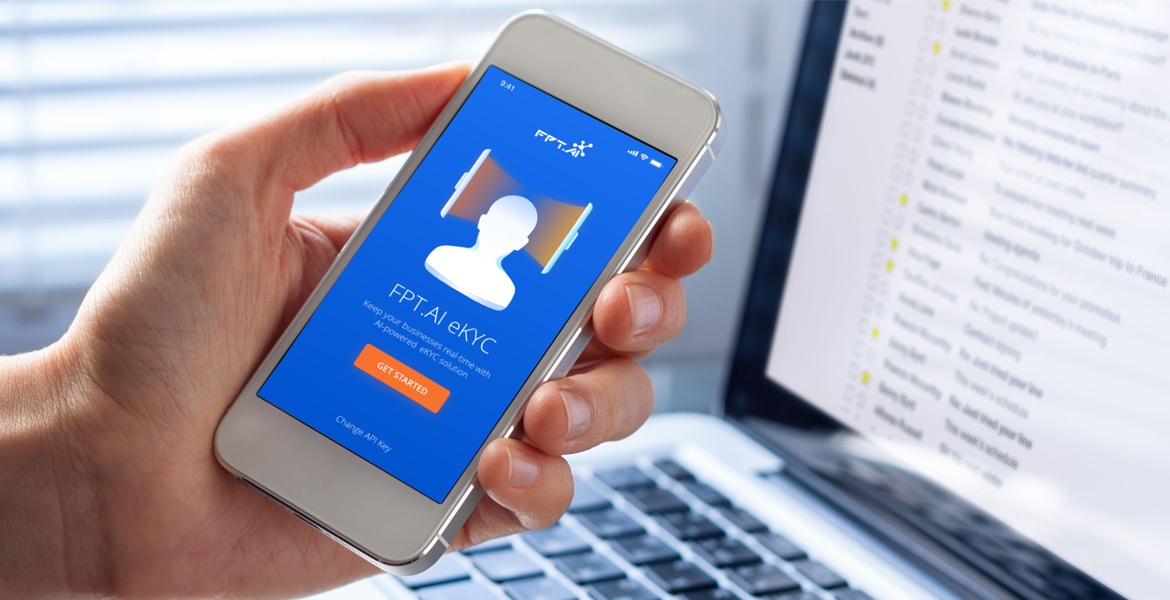 In the 4.0 technology revolution, most businesses in the country and around the world have strategies to digitize their activities, to optimize operation and meet the increasing needs of customer. As part of the comprehensive solution provided by FPT.AI, the FPT.AI eKYC solution plays an important role and is a solid launcher for many businesses to start the digital transformation journey.
Click here to experience now! https://fpt.ai/ekyc
What is eKYC?
KYC (Know Your Customer) is a legally required customer identification process for many businesses. Especially organizations with high customer information security such as Finance - Stocks, Banking ... The traditional customer identification process has many levels, many types of documents that need to be verified, from simple to complex. This may not work correctly, depending on the risk of the task. The traditional customer identification process presents many limitations, forcing businesses to look for new alternatives.
The electronics Know Your Customer (eKYC) was born with many preeminent features, quickly becoming the optimal choice of businesses. Instead of customers having to spend time and effort to meet face-to-face with staffs at brick and mortal stores to compare documents and various types of identification documents, eKYC solution quickly solves the problem in just a few minutes. Users can complete the customer identification process easily with simple operations with a smart phone or computer, anywhere, as long as there is an internet connection.
In Vietnam, the FPT.AI eKYC solution builds a complete customer identification process with multiple levels of security, maximizing convenience for both service providers and customers. Businesses can save time on processing jobs while reducing operating costs, and employees are freed from repeated manual jobs. In particular, customer data sources are automatically extracted correctly and stored immediately into the system, helping customer information to be kept confidential, limiting errors in the data entry process. Besides, the quickness and convenience of the solution also bring positive experiences to customers.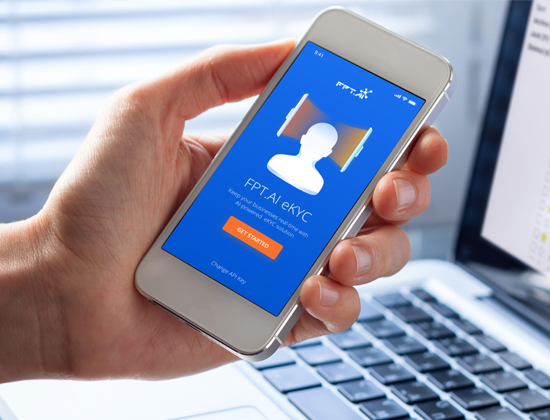 Complete customer identification process with FPT.AI eKYC
The eKYC identification process includes several levels such as document information verification, Face verification and Liveness detection. Depending on the needs and security of transactions, businesses can partially or entirely integrate the eKYC process.
On the FPT.AI eKYC application, users can choose the identification process according to the following two flows:
Flow 1: Extract information from documents and photos (Document & Photo):

Advanced OCR technology has performed well the task of identifying and extracting information on identification documents such as ID card, Passport, Driver's License... for results with an accuracy of up to 98%.
To extract information on identification documents, users follow the instruction below:
Step 1: Select Document and Photo
Step 2: Enter full name
Step 3: Select the document to extract information. FPT.AI eKYC supports 3 types of documents: ID card, Driver's license and Passport.
Step 4: Take and upload photos of the front and back of the documents. Note, shooting clearly shows 4 corners of documents, the information fields are not glossy or glare.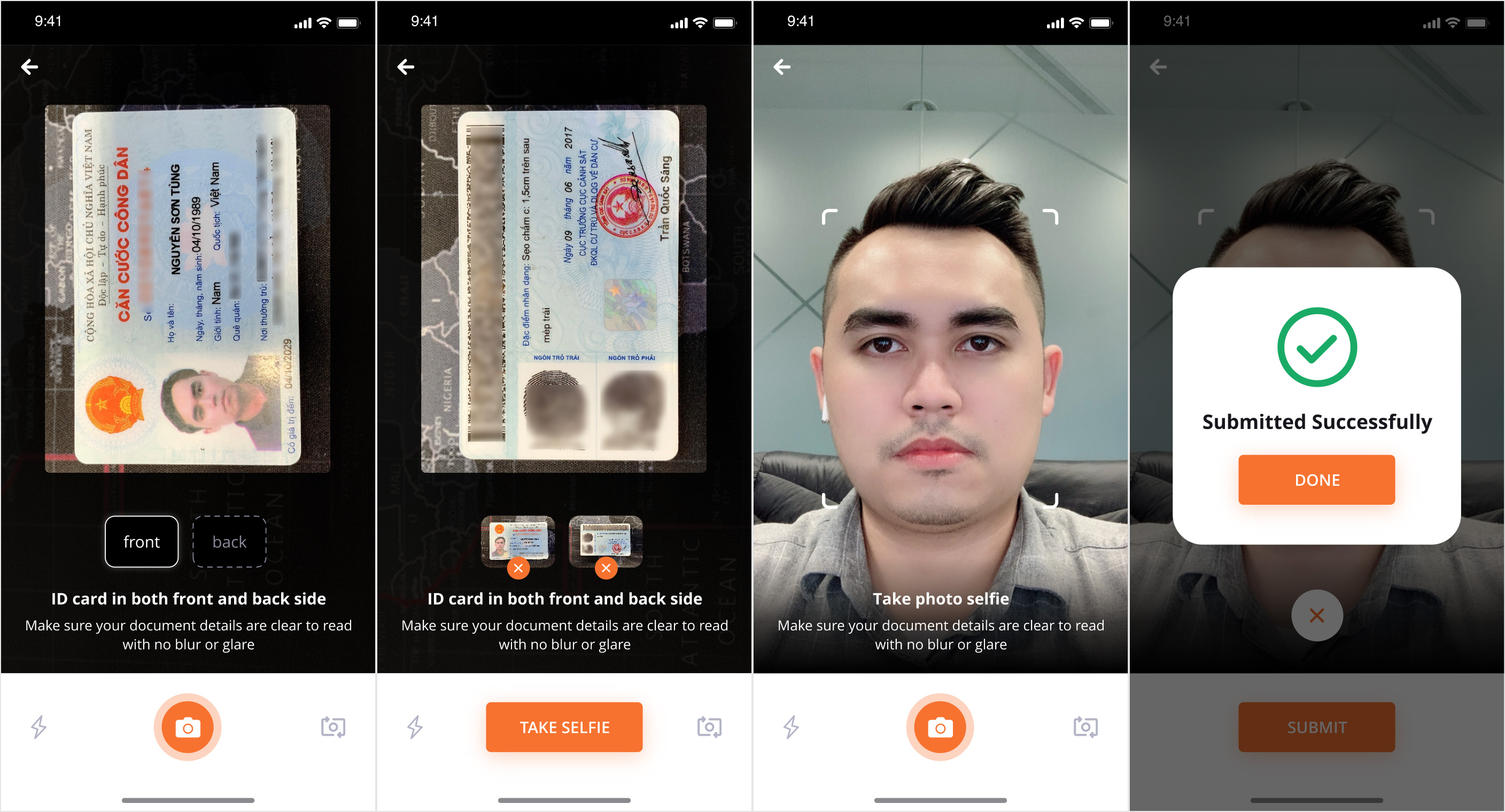 Step 5: Take a selfie straightly to your face
Step 6: Press Submit to finish
Step 7: Results: After the system analyzes the information and collates the pixels, the result returned includes all the information fields and the image matching rate on the document with real people, to authenticate the owners of those documents.
The machine assesses the results on 4 levels:
- Over 95%: The match rate is assessed at absolute level
- From 80-90%: High match rate, accepted
- From 60-80%: Average match rate, need reevaluation from human side
- Under 60%: Low match rate, cannot match the real person with the image.
Flow 2: Verify real people and photos (Document & Liveness): A solution to verify whether a person is actually standing in front of the screen when performing eKYC verification or not, helping to prevent face fraud with printed images, video playback images, 3D masks ... ensure accuracy throughout the customer identification process.
To verify the real person, the user performs the same operations as Flow 1. However, in step 5, instead of taking a selfie, the user must perform actions with movement including: turn left, look down , turn right, face up and face straight.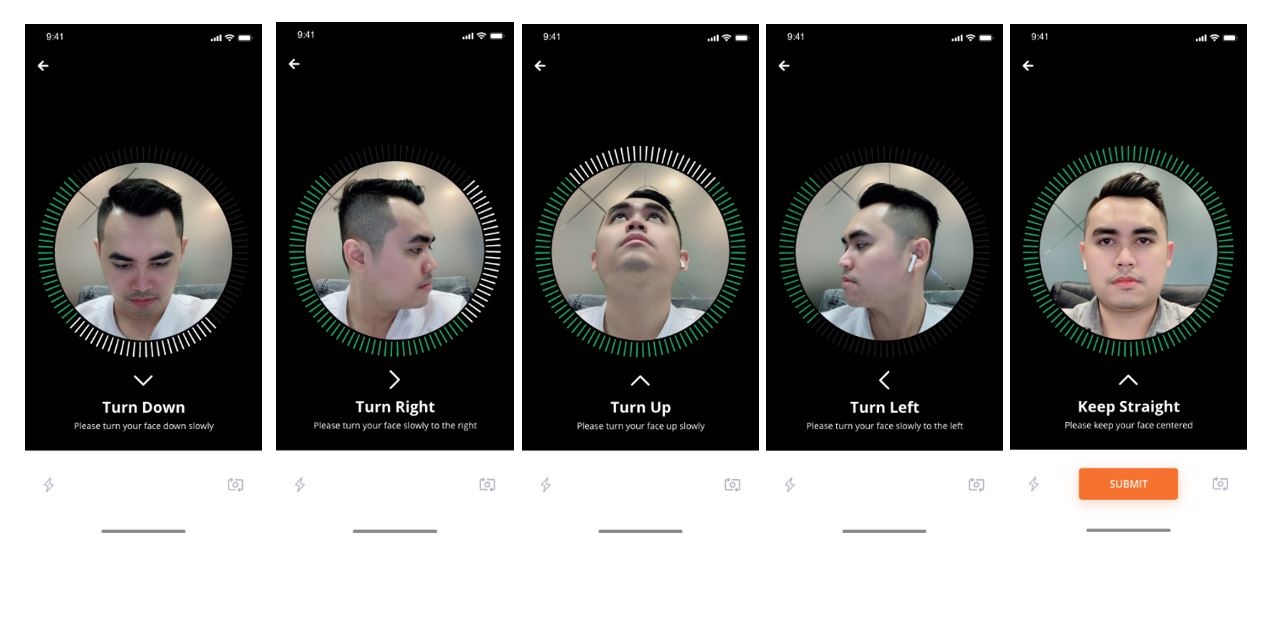 See detailed instructions in the following video:
Preeminence of FPT.AI eKYC
- Accept various legal identification documents such as ID, Driver's License, Passport ...
- Conversion optimization: It only takes a few minutes for users to directly perform KYC
- Global availability: Receiving and processing customer requests wherever they are in the world
- Multi-channel support: Integrate quickly into the enterprise's system on websites, mobile applications ...
- Specific instructions, clear, easy to understand: Users can perform each simple operation according to the instructions on the device screen interface.
- Safe storage: Customer information is transmitted and stored quickly in data management systems, strong security, inviolable privacy.
- Liveness detection technology: Ensuring real people perform operations throughout the identification process.
- Professional UX: Minimizing the interface, reducing manual steps, less screen switching, making KYC process intuitive, easy to perform and easy to correct when there are errors.
FPT.AI eKYC solution is gradually asserting its superiority over many competitors in the market. Together with FPT.AI's comprehensive solution, eKYC helps businesses build a solid foundation for the digital transformation race, gradually bringing utilities and services to meet the increasing demands of users…
-------------------------------------------------------------------------
Experience the complete eKYC process: https://fpt.ai/ekyc
Hotline: 0911886353
Email: [email protected]