Vision
Facial recognition market is expected to reach $ 22.7 billion by 2027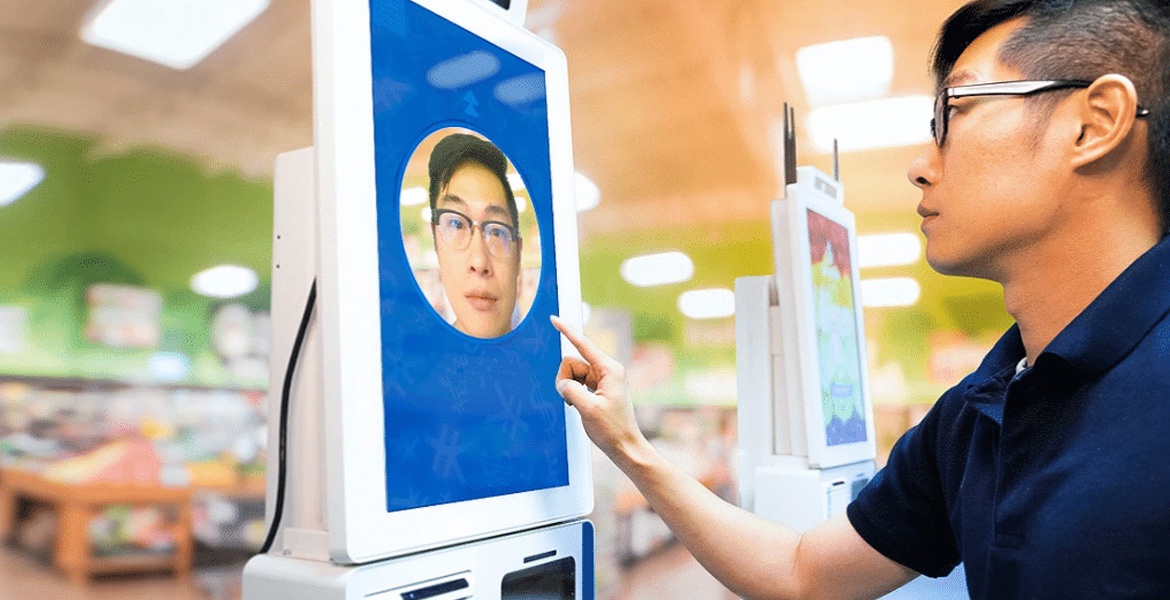 The Covid-19 pandemic inadvertently opened up a chance for technology companies to develop many biometric solutions and disseminate them in people's daily lives. Besides fingerprint identification, facial recognition technology is attracting the attention and investment of many large companies and corporations around the world.
The global facial recognition market
According to Infiniti Research Limited, the global facial recognition market will increase by $ 18.1 billion from 2020 to 2024 and hit $22.7 billion by 2027. Also as the report notes, in 2020, the US accounts for 30% of the global market when reaching USD 2.1 billion. The fastest-growing market in the world will be the Chinese market, which is estimated to be USD 3.9 billion each year.
CAGR (Compounded Annual Growth rate) increased by 10% due to the demand to apply facial recognition technology in many fields such as Finance - Banking, Retail, Surveillance, Security, and to deal with many citizen verification issues of governments. The health care and hospitality industry are also increasingly interested in applying facial recognition technology to customer management to create impressive customer experiences.
Practical application of facial recognition technology
- Facial recognition technology in finance and banking
In the complicated situation of Covid-19, cash transactions are restricted. Even activities like entering a PIN at ATMs to withdraw/deposit money are not recommended.
In addition to touch-free transactions and remote payments, facial recognition technology, particularly eKYC – electronic Know Your Customer, are being used in many activities that need to verify user identity. Customers can do many tasks such as opening/locking cards, opening accounts, etc. very quickly with just simple actions thanks to eKYC.
Many banks around the world have gradually developed a digital banking model to provide great experiences for customers. At ATMs, customers can withdraw/deposit money by using face recognition technology to verify their identity. To enhance security, customers will have to do one more step of verification on their mobile devices. The development of digital banks will help direct contact activities at banks be minimized.
- Facial recognition technology in surveillance and management activities of the Government
Also according to a report of Infiniti Research Limited, by 2026, the global facial recognition market could reach USD 12 billion in public security and surveillance.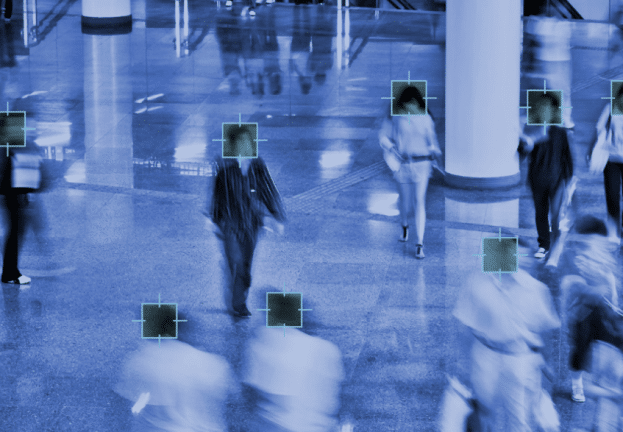 Many developed countries have integrated facial recognition technology into surveillance cameras to protect national security. A smart camera system can analyze videos, recognize faces quickly.
In addition to security surveillance, many countries use facial recognition technology to manage, store citizen information and digitize many verification processes with high accuracy.
Vietnam facial recognition market
In Vietnam, many large technology corporations have also started researching and developing facial recognition applications, and FPT Corporation is one of them. FPT's facial recognition technology is integrated into electronic Know Your Customer (eKYC) to provide businesses a comprehensive solution that authenticates customers quickly, especially businesses in the Finance - Banking industry.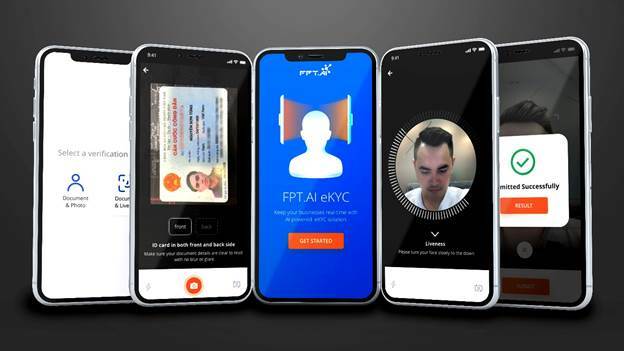 FPT.AI's eKYC solution helps the process of extracting information, collating and verifying customer identity be done in just a few minutes, thereby increasing the conversion rate when customers use services. With simple operations, any user can use eKYC process quickly, anywhere, anytime just on a smartphone with the Internet connection.
With the input images that have good quality, well-lit and clearly visible information, eKYC solution of FPT.AI gives results with up to 96% accuracy. After analyzing and comparing the results, the system will return them with the corresponding match rate and all user information extracted from personal documents in the previous step.
Currently, customers' demand to experience services applied technology is increasing. Using eKYC solution, customers' needs for services are implemented in real time, reducing the workload of bank tellers and limiting errors in the verification process. Customer information is automatically extracted and saved into the database, so tasks in customer record management are also done quickly and accurately. The eKYC process is not only efficient, cost-effective but also helps improve the quality of banks' services and brand images.
Facial recognition technology is one of the world's significant movement, and will definitely change user behavior. In line with the world's technological wave, many Vietnamese businesses have shown their vision of being "ahead of the curve" by applying this most advanced technology in their operation to save money, enhance information security, as well as bringing new experiences to retain customers.
-------------------------------------------------------------------------
Trải nghiệm quy trình định danh eKYC hoàn chỉnh: https://fpt.ai/ekyc
Hotline: 0911886353
Email: support@fpt.ai