Reader
Facial Recognition Technology in Banking
Facial recognition is increasingly popular, starting with its use case in Face ID on smartphones. Many banks have been taking advantage of its convenience and personalization when using it in a wide range of customer services.
Driven by the real need of customers
Finance - Banking is always one of the first industries providing new experiences to user 4.0 by tech solutions, including facial recognition, which is profoundly affecting this sector.
Around the world, most companies developing facial recognition for banking provide a set of solutions such as electronic Know Your Customer (eKYC), customer identification at transaction offices, or the ability to allow customers to withdraw money at ATMs, etc.
Banks are forced to transform their business operations to keep up with artificial intelligence (AI) and customer expectations for their service quality. New generations of customers are youngsters, tech-lovers who prefer fast and instant service. As a result, customer services with personalization and constant advancement in tech experience will be an important factor of market leaders in the next decade.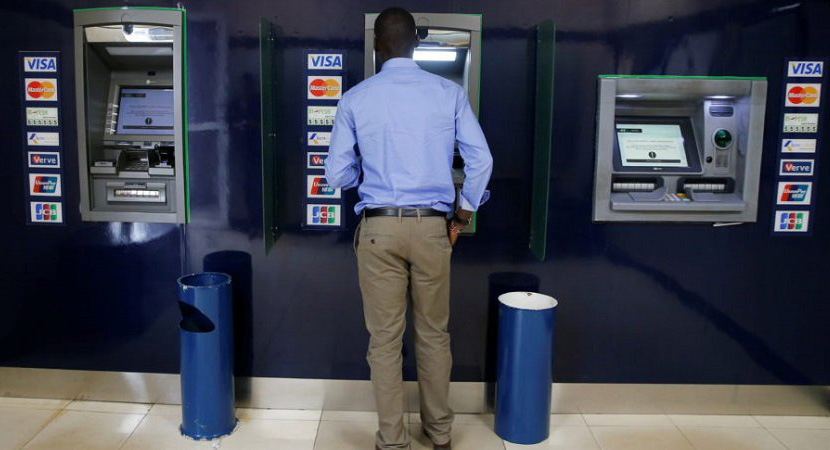 Use cases of facial recognition in banking
1. eKYC (electronic Know Your Customer)
Today, modern banks are in the race to implement eKYC due to its great benefits. eKYC allows customers to open bank accounts online by collating images on identity documents and a selfie, a short video.
In the near future, eKYC can handle more than 90% of customer verification workload in banks. Moreover, with this solution, customers can quickly open an account anywhere with a mobile device and internet connection, eliminating completely the old document verification process at transaction offices, bringing positive experiences to customers.
At the same time, the workload of tellers is reduced, helping banks to save time, optimize human resources for more important tasks.
Image data of customers will be stored and used to verify customer identity in many activities, thus increasing security for their accounts when making transactions.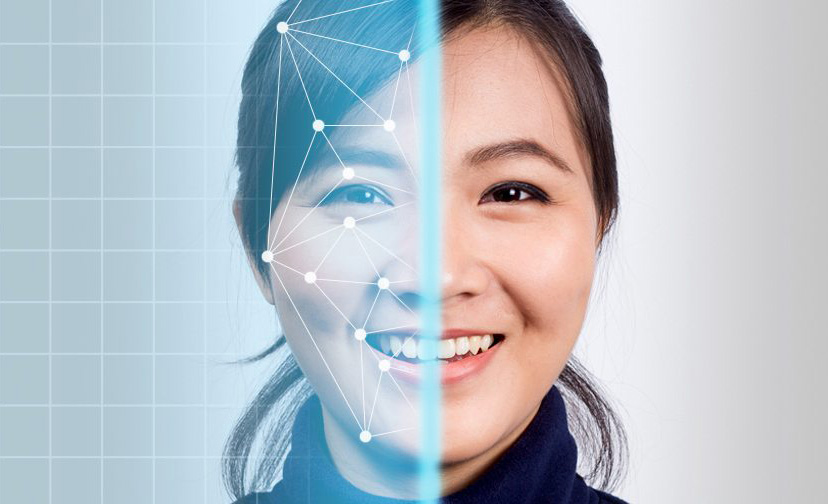 2. Security at transaction offices
In the future, customers tend to prefer digital banking to transaction offices. So how can banks improve their transaction offices to make it more special and attractive? The answer is enhancing customer experience and creating uniqueness.
Face-match technology is adopted by integrating it into equipment at transaction offices. As a result, they can recognize customers' faces in CRM and give accurate responses. Customer information including name, D.O.B, photos on identity documents, selfie, etc. are saved in banks' systems, so that the technology can compare them, making the process more convenient, safe and secured.
3. Deposit/withdraw money at ATMs
Customers usually lose or forget their ATM cards. Large banks around the world solve this problem by allowing customers to use their faces, and via ATM cameras, to deposit/withdraw money at ATMs without any documents or cards.
The underlying algorithm of that software is integrated with Computer Vision, thereby helping recognize banking card, ID card, faces in front of ATM cameras and match them with the faces saved in banks' CRM systems. Then it gives results based on matching rate to increase accuracy. If there is any suspicious sign detected or matching rate is low, the software will deny the access of that user.
To secure identity verification, banks may require customers to take another step to confirm on their phones. Many banks may use Liveness detection technology to prevent cheating with still images or fake faces.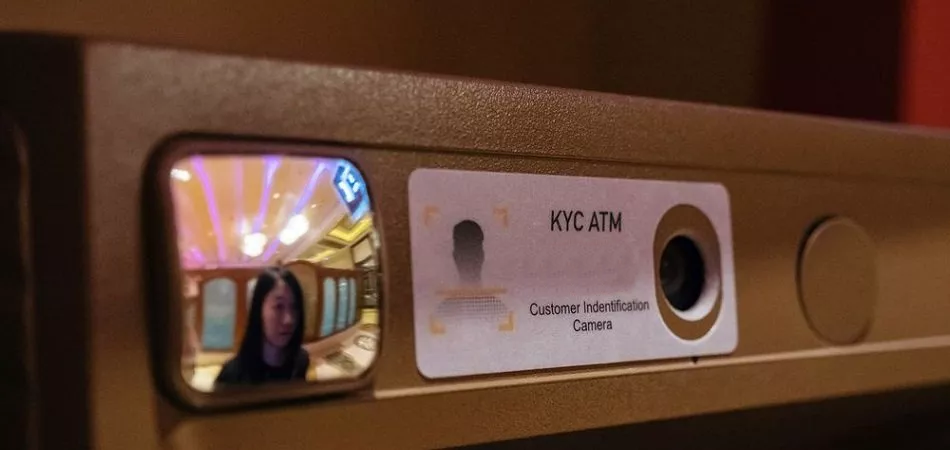 4. Timekeeping, internal security
After the Covid-19 crisis, social distancing and direct contact limitation have driven many businesses to change how they conduct timekeeping. Instead of fingerprint, Facematch technology is integrated into timekeeping equipment, allowing banks to track their personnel by faces.
Moreover, this method helps increase security, prevent employees from entering where they have no duty exemption. Each suspicious behavior is recorded by cameras.
In Vietnam, FPT.AI has implemented Facial recognition technology for many large banks, bringing a comprehensive set of solutions, adopting them in various stages of business operations. When customer expectations are getting higher, banks have to accelerate their digital transformation to keep up with the trend, providing 24/7, instant, transparent and personalized services, thus satisfying rigorous demands of customers. And FPT.AI is always ready to accompany businesses to conquer technology and win over customers in the digital age.
-----------------------------------------------
? Experience other products of #FPT_AI at https://fpt.ai/vi
? Address: 7th floor, FPT Tower, 10 Pham Van Bach Street, Cau Giay District, Hanoi///3rd floor Pijico Tower, 186 Đien Bien Phu Street, Ward 6 District 3, Ho Chi Minh City
☎ Hotline: 1900 638399
? Email: [email protected]