Call Center
Finance companies: 4 major problems and solutions for businesses' breakthrough after Covid-19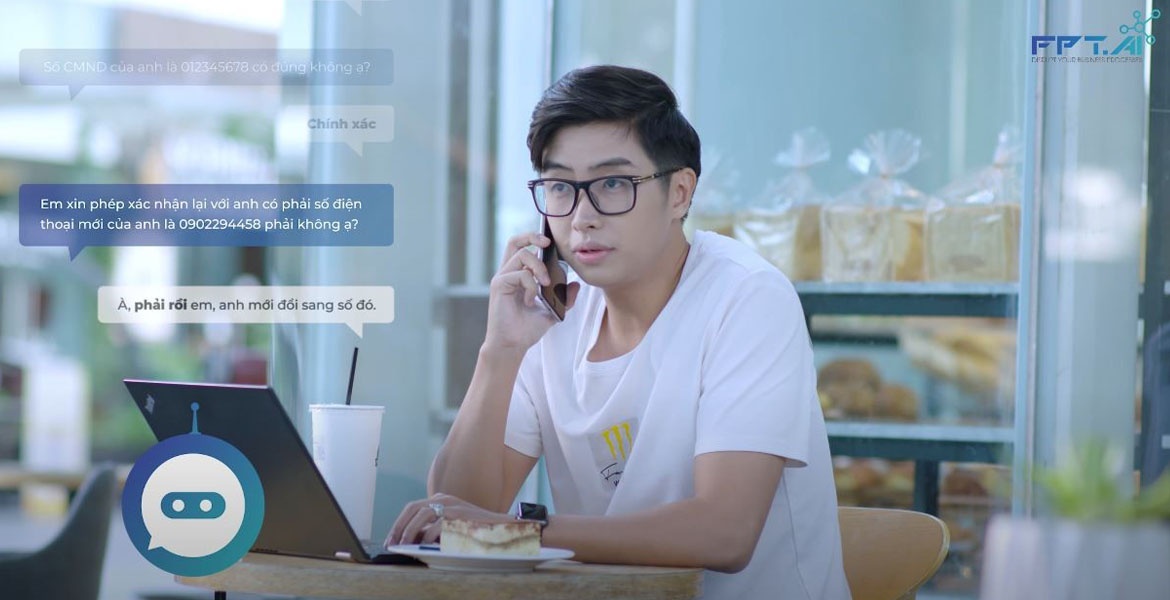 Facing big changes due to the pandemic, finance businesses consider AI as a lifeline for recovery and development. Using Virtual Agent for Call Center, companies can increase up to 40% performance and reduce 50% cost.
Here are four major problems that call centers of finance and insurance services often encounter and how to solve them.
Problem 1: Customer experience is not seamless
According to McKinsey, due to the effects of Covid-19, 58% of customers of US financial institutions need call centers for their questions. Meanwhile, The Fintech Magazine said customers in the US had to wait an average of 30 minutes, even 1 hour to be connected to agents during the Covid-19 outbreak peak.
Once customers are worried, waiting is the most unpleasant thing for them. Network congestion because of overload or staff shortage can be a worse experience for customers.
In this context, Virtual Agent for Call Center is a useful solution that helps to create a unique, natural communication experience, while also allowing personalizing conversations based on the ability to understand the context and emotions of each customer. Users can tell their requests as having a conversation with humans instead of pressing many keystrokes like a normal call center. Virtual Agent for Call Center receives and categorizes calls automatically while the next agent is ready to receive calls from customers.
Problem 2: Cost optimization in the new normal
Operation and stable maintenance of a call center normally consume a lot of costs. Under the impact of the post-Covid 19 crisis, businesses were forced to cut back on their budget and human resources while ensuring operational efficiency. The Royal Canadian Commercial Bank had to close 20% of its transaction office, laid off 5% of its staff to save about 260 million USD.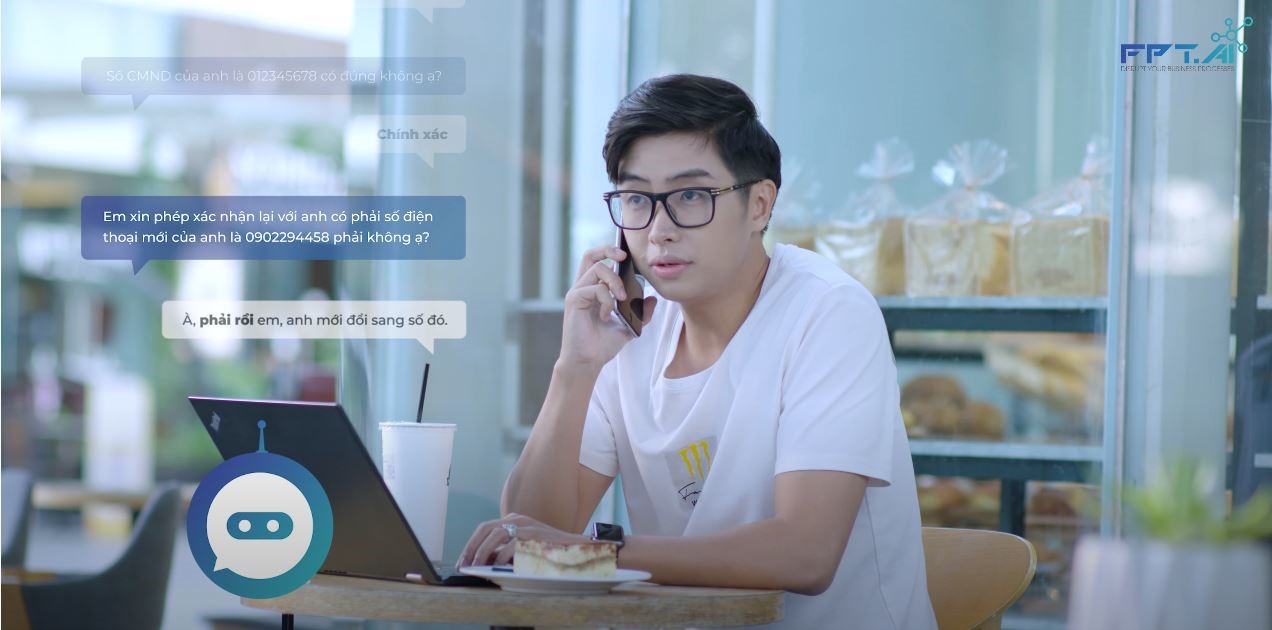 In Vietnam, several businesses have made efforts to optimize costs by deploying Virtual Agent for Call Center. During the social distancing peak, while many businesses were tightening their belt because of Covid-19, a Top 3 company in consumer lending in Vietnam invested in FPT.AI Virtual Agent for Call Center to replace hundreds, even thousands of human agents. According to this company, the application of FPT.AI Virtual Agent for Call Center for digital operation can help save up to 50% of operating costs, and recover the initial investment after only 06 months.
The solution is provided as a pay-as-you-go service, so the investment is assessed to be reasonable.
Problem 3: Agents are always overloaded
After the crisis, the demand for information queries of customers in many countries such as China and Italy increased an average of about 20% while employees were cutback. Businesses even use unskilled personnel for call centers in this situation, causing a decline in the quality of advice.
Virtual Agent for Call Center can help companies solve the problem of overload by automating the process of receiving incoming calls, and making outgoing calls, allowing two-way interaction with millions of customers at the same time with a variety of scenarios, from simple queries to complex financial tasks.
Virtual Agent for Call Center can even schedule calls, select scenarios, store and extract data, report productivity and quantity, completely replace human agents.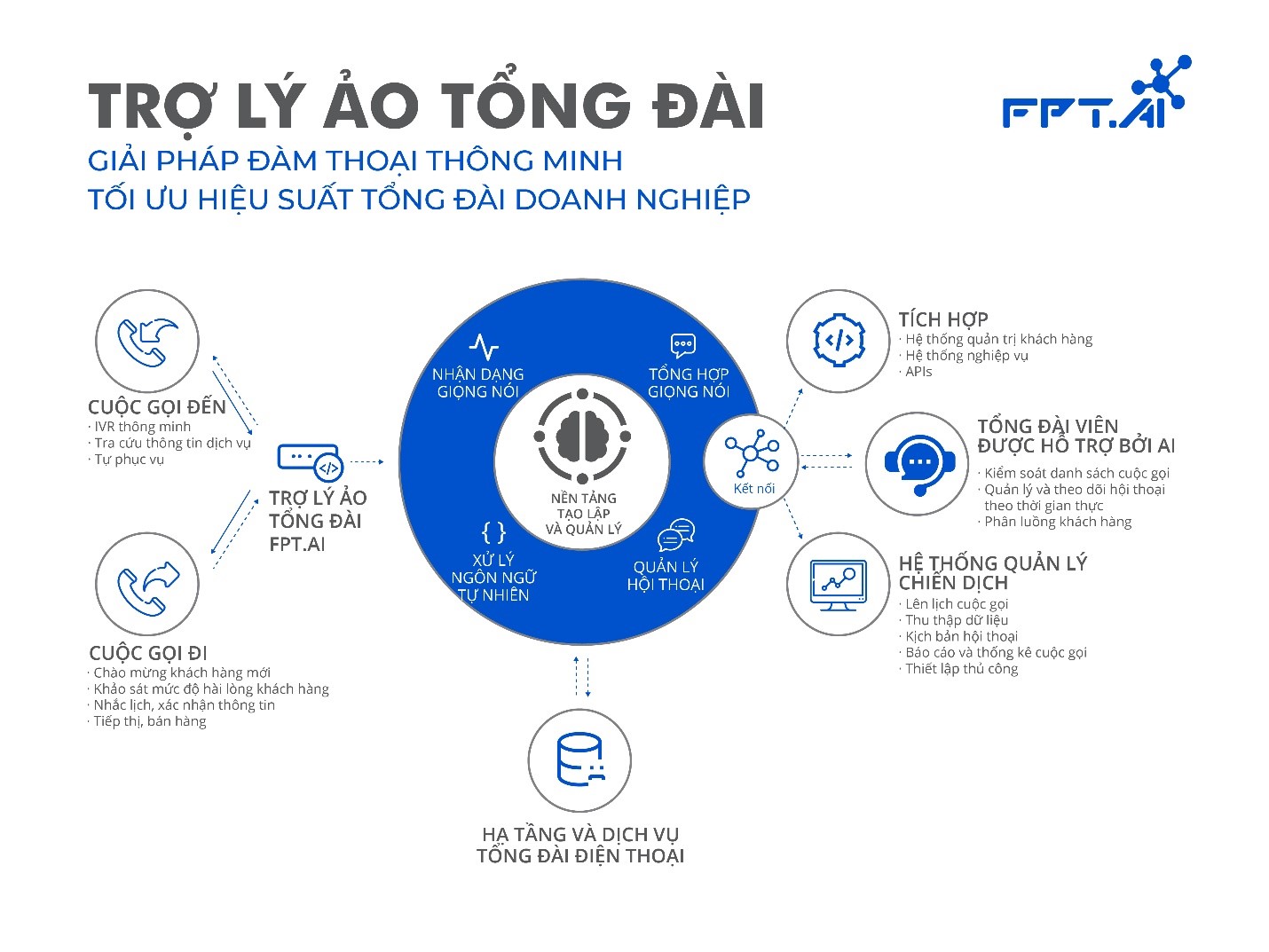 The Top 3 consumer lending business, using Virtual Agent for Call Center developed by FPT, has made up to 300,000 calls/month, leading to a 40% increase in performance with just 1/3 usual number of employees.
Problem 4: Pressure on the IT team
IT departments are always under great pressure and often work with high intensity in a short time to ensure the smooth operation of the system.
When all resources are limited, all personnel must be able to build and operate the system (low-code, no-code). Virtual Agent for Call Center has a simple, easy-to-use interface, so IT employees do not need to test, update or deploy. As a result, they are less pressured by simple tasks and able to focus on higher-value tasks for businesses.
The automated call centers with a wide range of available scenarios allow agents, who must directly interact and follow customers every day, to become IT staff, develop and implement customer interaction scripts on an AI-integrated switchboard system.
-------------------------------------------------------------
FPT.AI is offering a free trial with unlimited features to customers.
Sign up here for online consultation on FPT.AI as well the digital transformation solutions at 14:00 every Tuesday on VnExpress.
Hotline: 0911886353
Email: [email protected]