Call Center
FPT AI Engage solution by FPT Smart Cloud was honored at Asian Technology Excellence Award 2022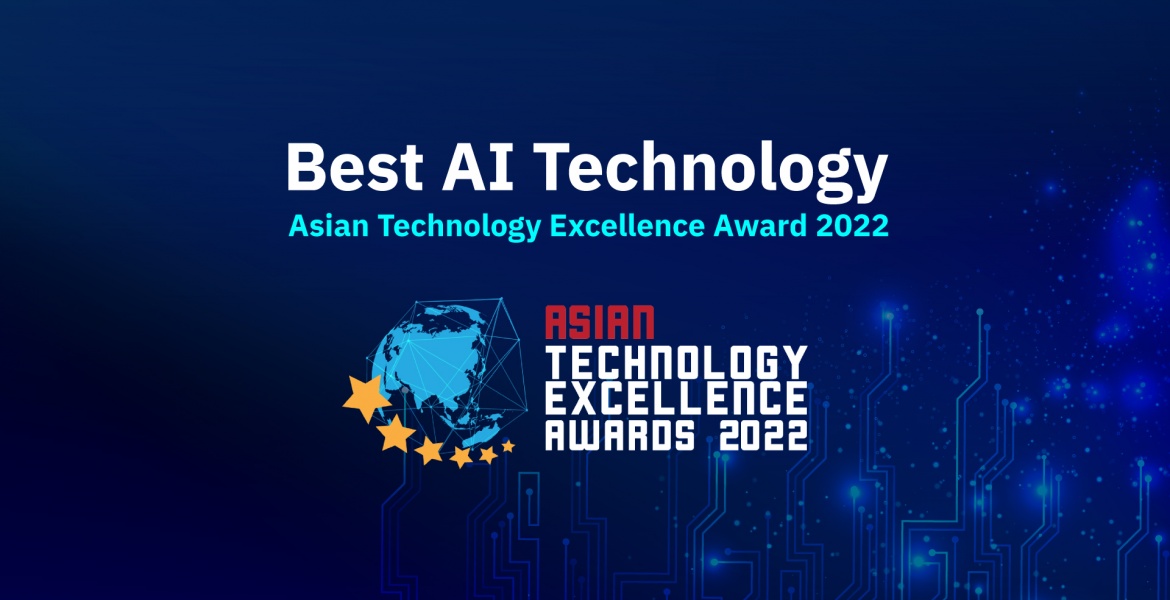 Hanoi, September 6 2022, FPT Smart Cloud (a subsidiary of FPT Corporation) was honored by the prestigious international award - Asian Technology Excellence Awards - in the category of Artificial Intelligence Technology, with the solution FPT AI Engage – The leading AI virtual assistant for businesses.
Asian Technology Excellence Awards is one of the most prestigious awards in Asia, organized by The Asian Business Review based on the trusted assessment of leading industry experts. The award aims to recognize and appreciate outstanding enterprises that are leading the technology revolution and promoting digital transformation wave. At the event, many leading enterprises had been acclaimed such as Accenture, IBM, Advance.ai, etc.
This year, FPT Smart Cloud is proud to be one of the representatives from Vietnam honored at Asian Technology Excellence Awards 2022 for the category of Artificial Intelligence Technology, with the virtual agent for call center called FPT AI Engage.
At the ceremony, Mr. Le Hong Viet, CEO of FPT Smart Cloud shared: "FPT Smart Cloud is honored to be acclaimed at Asian Technology Excellence Award 2022. The award is an affirmation of our efforts in developing Artificial Intelligence applications. This is also a great motivation for us to keep improving, enhancing product quality, introducing new features and new products to best support businesses on their digital journey."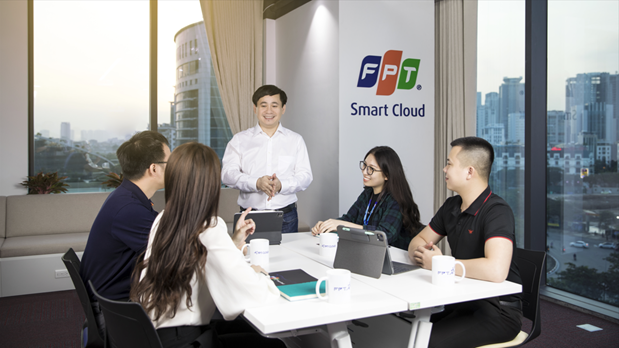 FPT AI Engage is a virtual agent solution integrated into call centers, capable of automating outbound calls, receiving inbound calls, or forwarding calls (Smart IVR) with an accuracy of up to 92%. As a result, the virtual assistant helps agents to focus on complicated tasks while reducing operating costs for businesses. FPT AI Engage is one of the key products in the comprehensive Artificial Intelligence platform FPT.AI, helping businesses to create breakthroughs in operation and bring new and convenient experiences to end users.
FPT AI Engage applies outstanding Artificial Intelligence technologies such as Natural Language Processing, Speech Synthesis, Automatic Speech Recognition, Dialogue Management and Sentiment Analysis. Currently, FPT AI Engage is being able to smoothly handle many languages, including Vietnamese, English, Bahasa Indonesia, Japanese, etc. Besides basic tasks such as answering FAQs and surveying customers, FPT AI Engage can perform complex tasks that require flexibility and professional specialization, such as consulting on products/services, reminding payment schedules and recovering debts.
During nearly 4 years of constant development, FPT AI Engage has been trusted by many leading domestic and international enterprises in many fields, such as Banking, Finance, Investment, and Insurance, to create leaps on the journey to digitize operating processes. Specifically, FPT AI Engage solution has been widely deployed in 100+ businesses, automating 120,000,000+ conversations per month. On average, FPT AI Engage has saved 40% of operating costs for businesses and improved the productivity of agents by 60%.
When the whole country joined hands to deal with the Covid-19 pandemic, FPT AI Engage virtual agent became the right hand of the Vietnamese Government to quickly trace, localize F0 cases and monitor citizens' health. The virtual agents made more than 2.6 million calls in major cities, flexibly handling many situations such as asking about people's health and collecting patient information, meeting the requirements of each region.
With the prestigious international award Asian Technology Excellence Award 2022, FPT Smart Cloud once again proves its leading position in the development of solutions powered by Artificial Intelligence, with the mission of making every business a digital business based on creativity and innovation in technology and products.
About FPT Smart Cloud
FPT Smart Cloud, the 8th member of FPT Corporation, is a technology company that provides an Artificial Intelligence (AI) application platform and cloud computing services (Cloud Computing) at the global level, with FPT.AI and FPT Cloud being two strategic platforms. FPT Smart Cloud was born with the vision of making every company a digital company based on innovation in products and technologies.