Conversation
FPT Smart Cloud partners with Vietcombank to successfully initiate AI Virtual Assistant – VCB Digibot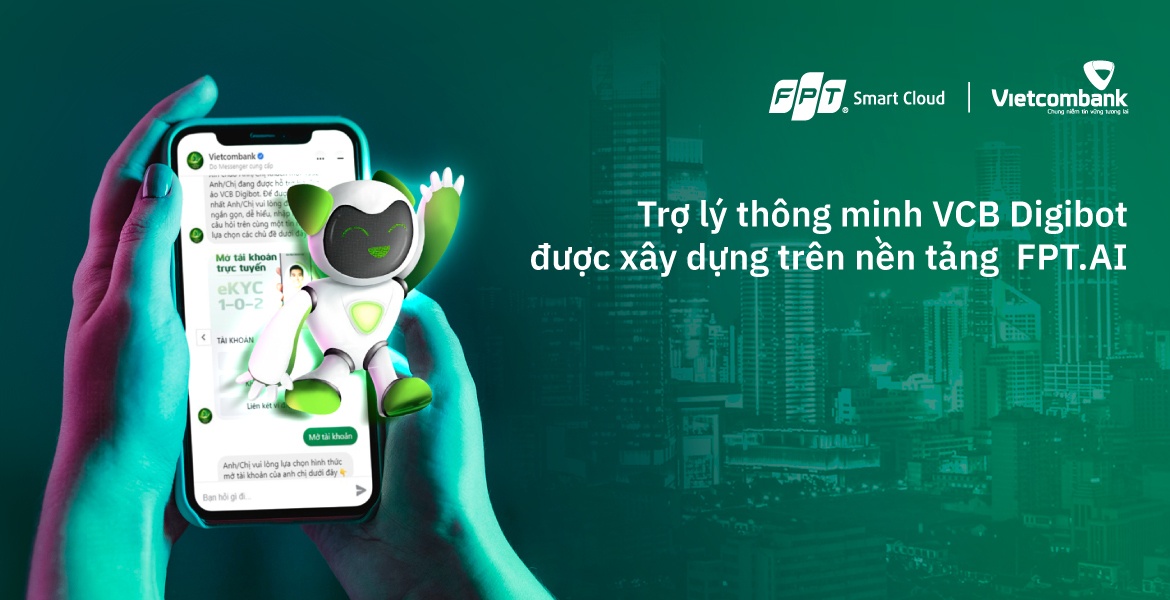 In the digital transformation journey, Vietcombank defines the strategic prerequisite to pioneer in technology implementation to optimize the digital experience for its customers. The AI virtual assistant, VCB Digibot, developed on the FPT.AI platform, is the missing piece to perfect the comprehensive outlook of digital transformation for Vietcombank.
VCB Digibot – the virtual assistant developed on the FPT.AI platform, plays a critical role in perfecting the comprehensive outlook of digital transformation for Vietcombank.
The integration of Artificial Intelligence (AI) in products and services is getting more prominent around the world. Positioning as the leader in leveraging technology in customer service, Vietcombank accelerates AI application in digital products and services to offer ever-evolving experience.
Since the beginning of 2023, the bank has collaborated with FPT Smart Cloud to build and develop the revolutionary chatbot platform for customer service – VCB Digibot. VCB Digibot applies state-of-the-art AI technologies to enhance experience and service efficiency significantly.
VCB Digibot is the virtual assistant with the capability of responding instantly and accurately to frequently asked questions on various topics: card, loan, interest rate, promotions, currency exchange rate... anywhere, anytime. When encountering sophisticated business tasks, the virtual assistant will transfer to human agents for suitable support.
The deployment of VCB Digibot has automatically processed the volume of customer queries in the contact center, allowing Vietcombank's staff to focus on more complicated, value-generating tasks. In other words. VCB Digibot has initiated an automated, innovative, beneficial, and instant communication channel, contributing to strengthening the bond between Vietcombank and its customers.
After 6-month implementation, VCB Digibot helps resolve up to 88.5% customer queries, and only 11.5% of customer requests need support from human agents, wherein 2 million cases have been handled with success. The virtual assistant is expected to provide 24/7, instant customer service via chat for millions of end-users.
Mrs. Nguyen Thi Kim Oanh – Deputy CEO of Vietcombank – reveals that, "With the volume of customers in the market-leading group, especially those who make transactions in digital channels, we emphasize on diversifying and improving effectiveness of customer support channels. In which, our quick adoption of chatbot and AI has paid off. Witnessing initial achievements, we continue our dedication to transform VCB Digibot into well-rounded virtual assistant, supporting customers in multiple touchpoints. We hope that customers will continuously welcome VCB Digibot as a 24/7 companion during their journey with us."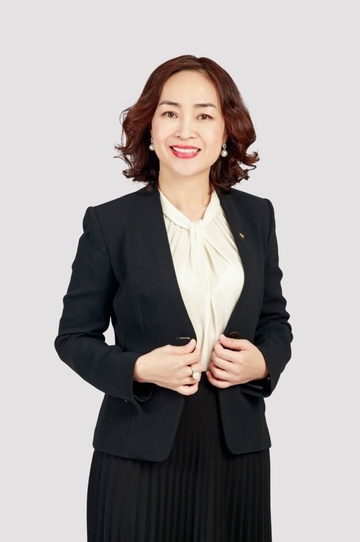 Mrs. Nguyen Thi Kim Oanh – Deputy CEO of Vietcombank – perceives technology and AI as a new direction for growth.
Whereas, Mr. Le Hong Viet – CEO of FPT Smart Cloud – shares, "Chatbot AI has led the trend due to its unprecedented power and efficiency in customer service. FPT Smart Cloud honorably accompanies Vietcombank in the VCB Digibot project, with multi-channel integration that brings transformative experience for end-users. We look forward to the on-going partnership and supporting VCB Digibot in becoming the top AI chatbot in the banking industry, unlocking the digital potentials for the inclusive ecosystem of Vietcombank."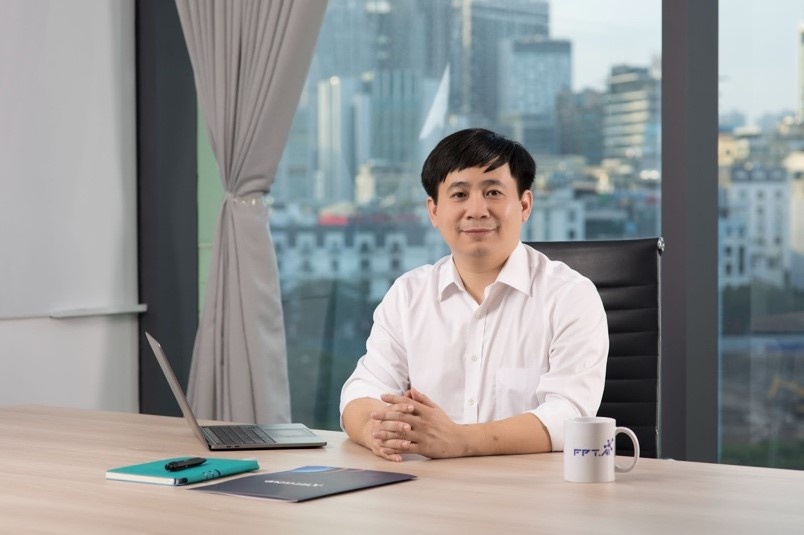 Mr. Le Hong Viet – CEO of FPT Smart Cloud- believes VCB Digibot to help generate breakthrough in the digital transformation journey of Vietcombank.
The virtual assistant VCB Digibot that Vietcombank applies in the customer service is expected to get smarter and better at understanding language, promising to offer enjoyable experience for end-users and, simultaneously, captivating the generation of digital users.