Reader
FPT.AI eKYC – solution for financial institutes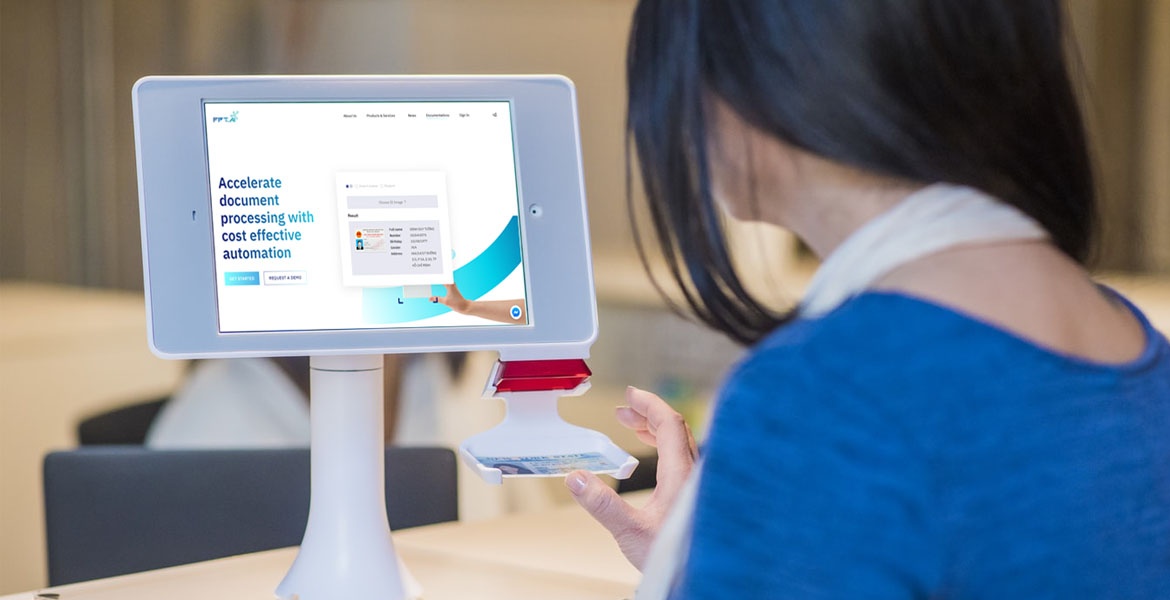 With the application of FPT.AI eKYC for online know-your-customer, FPT had successfully hosted its General Meeting of Shareholders in midst of the COVID-19 pandemic, receiving positive feedbacks from participants regarding the new form of organization.
Trải nghiệm quy trình định danh cổ đông tại link: https://demo-agm.fpt.ai/.
FPT.AI eKYC is FPT's online know-your-customer solution for businesses, banks, and financial institutes, which utilizes artificial intelligence (AI) technology.
Know your customer within seconds with AI
FPT.AI eKYC is a customer identification solution, developed based on the AI platform – FPT.AI in computer vision, which utilizes the newest Deep Learning technological advances.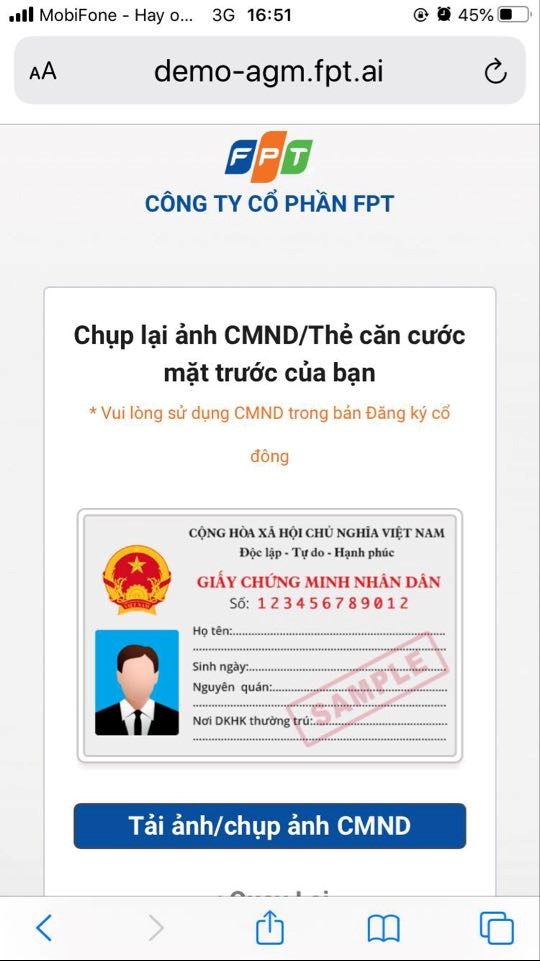 Shareholders participating in FPT General Meeting of Shareholders have to go through three identification steps: Personal information, face, and email.
FPT.AI eKYC helps to identify shareholders by asking them to provide photos of personal documents, selfies, and other requests.
The shareholder will need to enter their email, phone number, and a photo/scan of their personal document. Then, the information will automatically be extracted, stored, and matched to the system's database. Next, they will need to take a selfie so the system can evaluate matching levels, before receiving a verification email per their registration information. Each of the above step will only take maximum 2 seconds after the shareholder finish entering their information.
A shareholder, Mr. Nguyen Hoang Anh Khoa (HCMC) had shared: "The data is processed quickly, saving plenty of time. I uploaded my ID photo, and the screen immediately display all information."
"The data is processed quickly, saving plenty of time. I uploaded my ID photo, and the screen immediately display all information."

— A shareholder, Mr. Nguyen Hoang Anh Khoa (HCMC) had shared
Saving time for businesses
As an early player in the research and development of "Make in Vietnam" AI platforms, FPT is a pioneer with its successful development and deployment of the online customer identification solution FPT.AI eKYC.
Only know-your-customer had always been a huge problem for the current digital economy, especially in banks and financial institutes. And with the impact of the COVID-19 outbreak, FPT.AI eKYC has become the "key" to smooth business operations.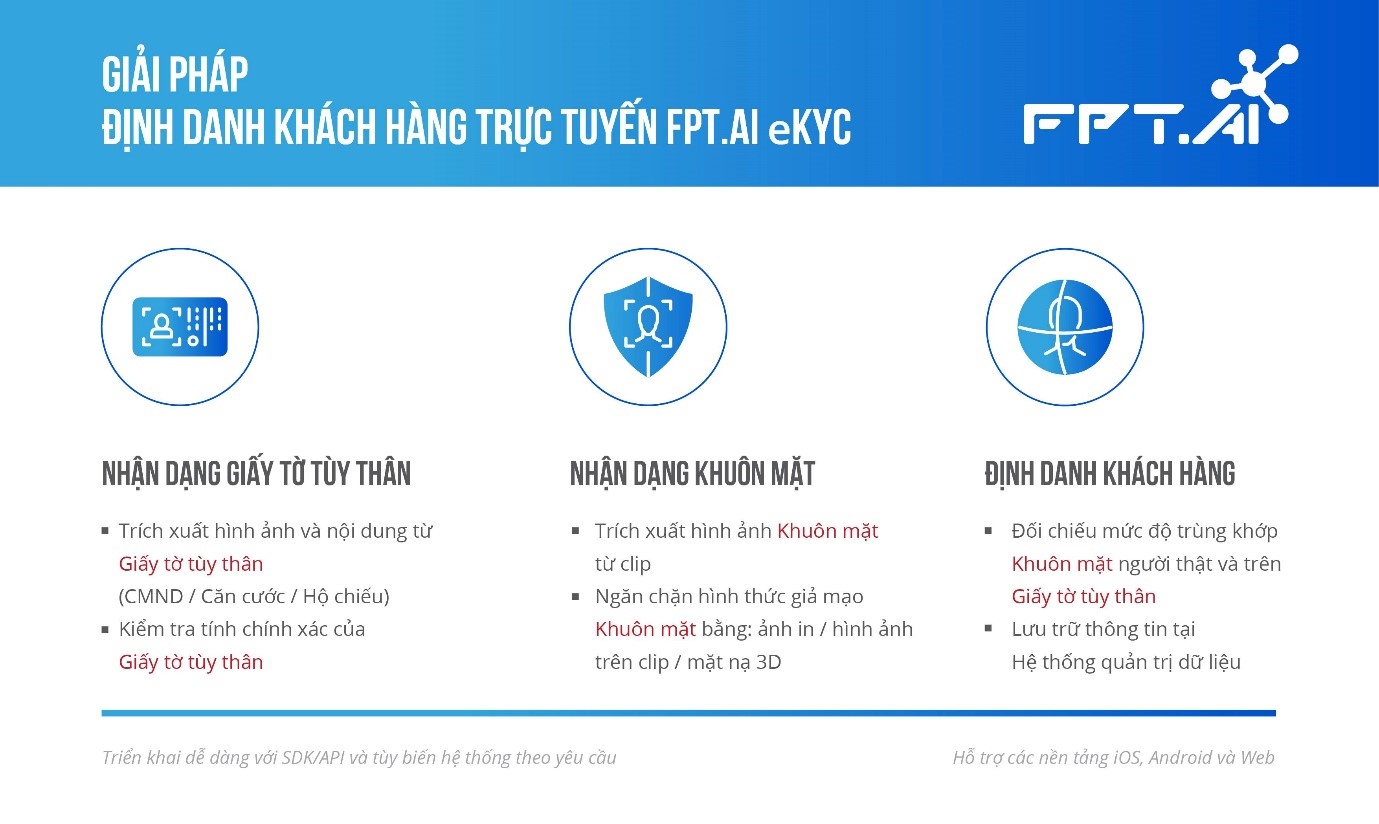 Customer verification and identification procedures via FPT.AI eKYC
FPT.AI eKYC helps businesses to save time, optimize their resources, reduce errors, and satisfy high demands in profession and security. With FPT.AI eKYC, users will only need a few seconds for identification and some minutes for transactions.
FPT had deployed the solution in various domestic and foreign financial institutes, bringing about high operation efficiency. In particular, with FPT.AI eKYC, the National Citizen Bank (NCB) only requires under 10 seconds to identify their customers, reducing 70% of verification time. The system also helps reduce 25% errors in data input procedures.
eKYC – A future trend
Customers are starting to having high expectations for continuous services, which are closely tied to digital experiences: According to McKinsey, 55-80% Asian customers are read to open accounts with "virtual banks" – those without any real branch.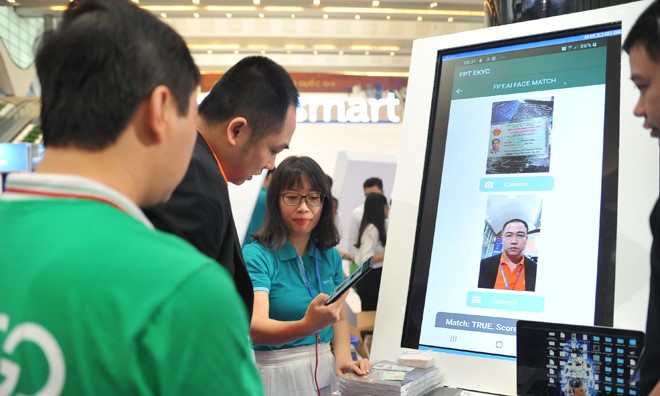 FPT.AI eKYC attracted a lot of attention in FPT Techday 2019.
Kakaobank (Korea), Jenius (India)… are pioneering virtual banks. And traditional financial institutes in Singapore, Malaysia, Indonesia, Thailand, are also quickly adopting "digital transformation" procedures with eKYC solutions, to improve their services and head towards a future of completely automatic digital banks.
In Vietnam, the Decree No.87/2019/ND-CP, established on November 14, 2019, had officially allowed large-scale online customer verification in banks. Along with the development of technologies and openness of legal policies, eKYC is starting to become a new trend in banks and financial institutes in Vietnam.
The spread of the coronavirus had rendered businesses to reform their business strategies and invest in new solutions to increase competitive power, as well as adapt to possible changes in customer behavior post-pandemic.