Reader
FPT.AI eKYC will change the face of banking industry
After applying electronic Know Your Customer (eKYC) for online account opening service for 2 months, the percentage of new customers opening new accounts at some banks soared. This solution is contributing to the change in customer behavior from transactions at banks to online transactions.
KYC – Know Your Customer is a legal requirement for credit institutions when customers open new bank accounts. Along with the development of technology and the need to simplify procedures and bring convenience to customers, banks in many countries are transforming their identification processes to eKYC – electronic Know Your Customer.
Instead of face-to-face interaction and complex documents, eKYC identifies customers online by advanced technologies such as checking, collating personal information, biometric, Artificial Intelligent (AI), etc. Therefore, it helps finance - banking institutions save time, money and human resources, as well as improving user experience.
At this time, FPT.AI is the leading company in building and developing eKYC with the most advanced technologies such as Optical Characteristic Recognition (OCR), Face matching, Head-movement detection. The accuracy rate of FPT.AI is up to 90%. In the future, eKYC will completely change the face of traditional banks, create breakthroughs in operational process and productivity.
FPT.AI eKYC reduces cost and boosts productivity for banking institutions
Without the costs of infrastructure, machine maintenance or technical engineers, FPT.AI eKYC is the perfect choice for the digital transformation of businesses. Thanks to eKYC which can operate for decades, banking institutions can save time, money and human resources.
COVID-19 pandemic has lead to many serious problems in business operation: layoff, social distancing, business model transformation, etc. The adaptation to "the new normal" and the application of modern technology is necessary to improve performance, create a breakthrough in customer experience and increase profit in the recession. FPT.AI can be easily integrated into every business model, from simple to complex ones.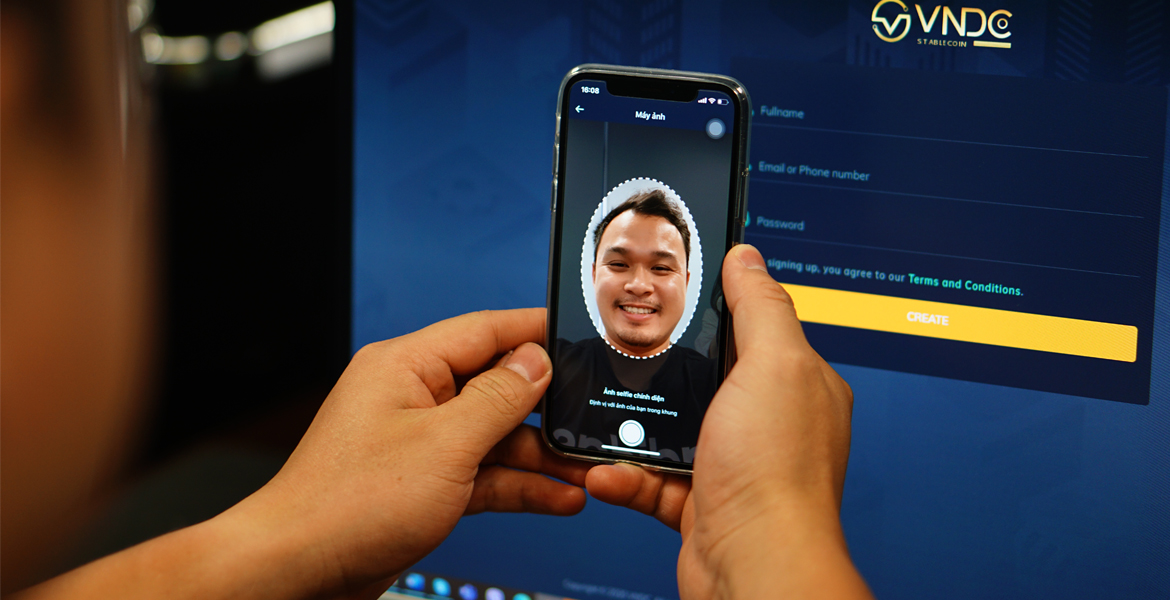 FPT.AI eKYC saves time, brings in customer satisfaction
After applying eKYC for a few months, many leading banks in Vietnam attracted thousands of new customers. It is an optimistic signal showing that customers have a positive attitude towards digital solutions in customer service.
FPT.AI eKYC allows customers to conduct the identification process any time, anywhere without transaction offices. Customers do not need to wait or fill in too many forms. They are supported more quickly because of a well-organized process, thereby meeting the needs of customers without too much waiting time.
FPT.AI eKYC helps to prevent fraud and money laundering
The eKYC process includes ID Card identification, face recognition, identifying related documents such as Passport, Household Book, Utility bills, Labour contract, etc., and the final step is biometric authentication. With advanced technologies, customers can carry out these steps without direct contact at banks and ensure accuracy, security and rapidity. Besides, banks can collect enough customer information to assess and monitor risks, prevent fraud and money laundering, terrorist financing, corruption, illegal income, etc.
FPT.AI eKYC helps finance companies understand customers
eKYC allows banks to automatically store customer information in data storage systems, such as CRM, for the account opening process. With the data on transaction history, finance – banking institutions can understand customers, thereby improving customer service quality. FPT.AI eKYC built to meet the most rigorous security requirements is becoming a partner of many large companies and corporations in the finance-banking industry, both in Vietnam and around the world.
To try the demo of a complete eKYC process, click on this link https://demo-agm.fpt.ai/
-----------------------------------------------------------------------------
?Experience #FPT_AI products at https://fpt.ai/vi/ekyc-vi
☎ Hotline: 0911886353
? Email: [email protected]