Call Center
FPT.AI pioneers in AI-powered solutions for digitalization in the pharmaceutical industry
Boston Pharma has become the first pharma company to start digital transformation as it recently collaborated with FPT.AI, in order to implement Virtual Agent for Call Center in customer service, thereby impressively boosting productivity.
Since the second quarter of 2021, Boston Pharma has officially operated FPT.AI Virtual Agent for Call Center in its customer support activities. This is a strategic step of Boston Pharma in its digital transformation journey, which is expected to help optimize costs, increase performance and change the old operations of the customer service department and distributor management department. With the support of Virtual Agent, repetitive tasks will be reduced, and call center's personnel can focus on enhancing customer service, thereby optimizing the system's performance by 80%.

The new tech assistant of Boston Pharma, powered by FPT.AI technologies, has the ability to automatically receive thousands of incoming calls, promptly answer customers' requests or navigate calls to specialized departments accurately and immediately (Smart IVR). The assistant can carry out automated two-way interactions with customers through 12 scenarios, including searching for drug lists, searching for ingredients in specific kinds of drug, connecting with local pharmacists, seeing/complaining about delivery status, making contract liquidation, recruitment, promotion, etc. Information received when "virtual agent" communicates with users will be saved into the system as text or audio files in real-time, helping Boston Pharma's employees listen to conversations again when needed.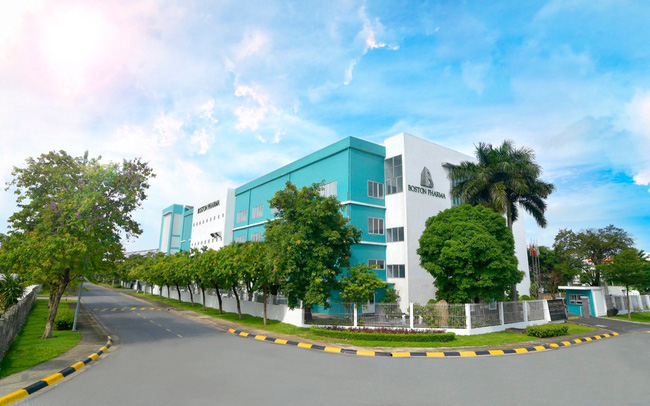 Moreover, thanks to outstanding natural language processing, the virtual agent can identify exactly the needs of customers, drug names, brand names, then give appropriate answers, delivering friendliness and keeping conversations seamless.

After 2 months of operation, on average, Virtual Agent for Call Center handles thousands of calls each month, achieves a satisfaction score of 4.5/5, and boosts call center's productivity by 80%. From now on, customers and distributors of Boston Pharma will no longer have to wait, even in peak time. Stable quality of customer support keeps user experiences seamless and smooth. Interacting with call centers based on voice makes breakthroughs in customer service compared with the traditional IVR, enhancing the relationship between the brand and its customers.

Mr. Luong Dang Khoa - CEO of Boston Pharma said: "As customer service quality is our top priority, Boston Pharma has been adopting leading technologies for many years to make our customers satisfied. Virtual Agent for Call Center - Voicebot - is a game-changing technology based on artificial intelligence that Boston Pharma has completed its implementation recently. With the ability to handle incoming calls automatically, Voicebot provides information to customers at any time, all day and night, even on Sundays and public holidays. Customers just need to call the hotline 19001910 of Boston Pharma, then Voicebot will support them immediately with information standardized according to Boston Pharma."

Mr. Le Hong Viet - CEO of FPT Smart Cloud said: "The outstanding feature of Virtual Agent for Call Center is the ability to interact and process information to satisfy customers' demand exactly, through natural conversations and interactions like a human agent. This is the most advanced AI-powered solution for digital transformation that can handle millions of customer support calls each month, helping businesses to optimize 80% operating performance of customer service call centers, agents and distribution channels. We are proud to be the solution provider helping Boston Pharma lead the digital transformation trend in Vietnam's pharmaceutical industry."

Digitizing data and adopting technologies in pharmaceutical supply chain management has become the focused direction of all units and businesses in the healthcare sector. In August 2020, the Drug Administration of Vietnam announced a digital transformation plan for the pharmaceutical industry, in which the objective is to completely digitize pharma data in 2023. In that context, Boston Pharma has always been the pioneer in investing and adopting advanced scientific achievements in its manufacturing activities, business management and especially customer management - agents and retailers.
When the Covid-19 pandemic is complicated recently, implementing Virtual Agent for Call Center also helps businesses to maintain continuous operations. Distributor support and management activities through call centers are not interrupted when many businesses have to cut down human agents to ensure social distancing.
-----------------------------------------------
? Experience other products of #FPT_AI at https://fpt.ai/vi
? Address: 7th floor, FPT Tower, 10 Pham Van Bach Street, Cau Giay District, Hanoi///3rd floor Pijico Tower, 186 Đien Bien Phu Street, Ward 6 District 3, Ho Chi Minh City
☎ Hotline: 1900 638399
? Email: [email protected]