FPT.AI platform won the first place in the Artificial Intelligence contest in Japan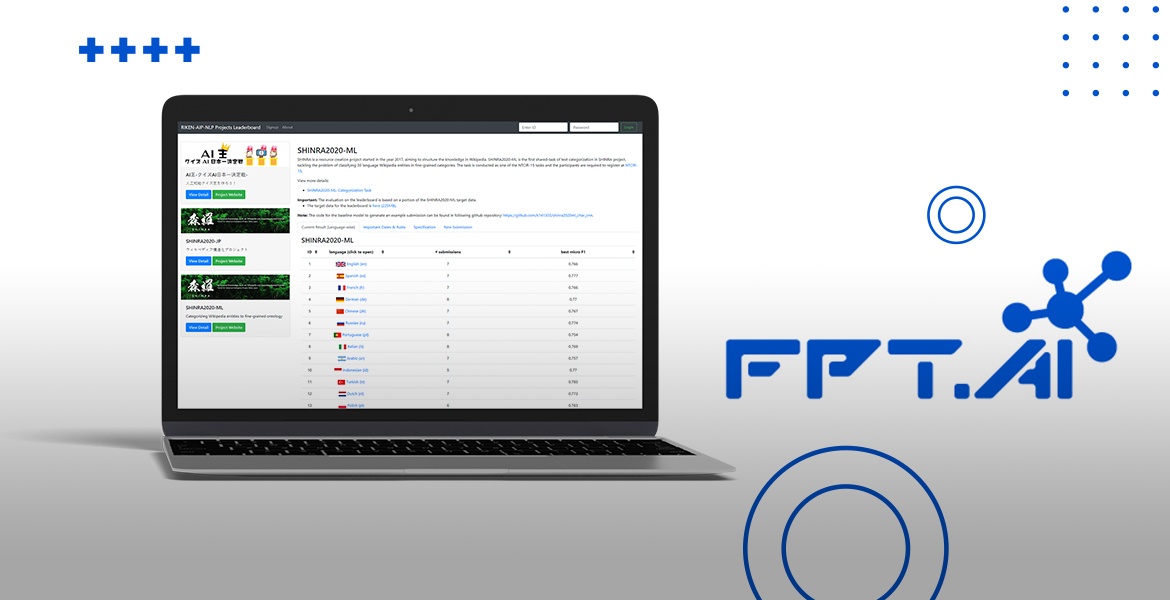 FPT.AI Artificial Intelligence platform just won the highest position (Rank #1) in "SHINRA2020-ML" - a Natural Language Processing competition held in Japan - in 3 language categories: English, Vietnamese and Korean.
"SHINRA2020-ML" was organized by Scientific Research Institute RIKEN and Tohoku University, Japan. It is the main activity in the 15th NTCIR Conference - a prestigious Japanese annual scientific event - attracting the participation of universities, laboratories and research institutes around the world. The goal of this activity is to create an open knowledge source of AI models for the technology community.
The contest attracted many teams from renowned universities, companies, research institutes in Japan, Australia, India, Portugal and Vietnam. One of the outstanding participants is Studio Ousia, a well-known Japanese technology company that just announced last April "LUKE" - a Natural Language Processing (NLP) model with superior ability to models of Google, Facebook.
In "SHINRA2020-ML" contest, participants had to structure and categorize 25 million articles in 30 different languages ​​into 219 fields on Wikipedia.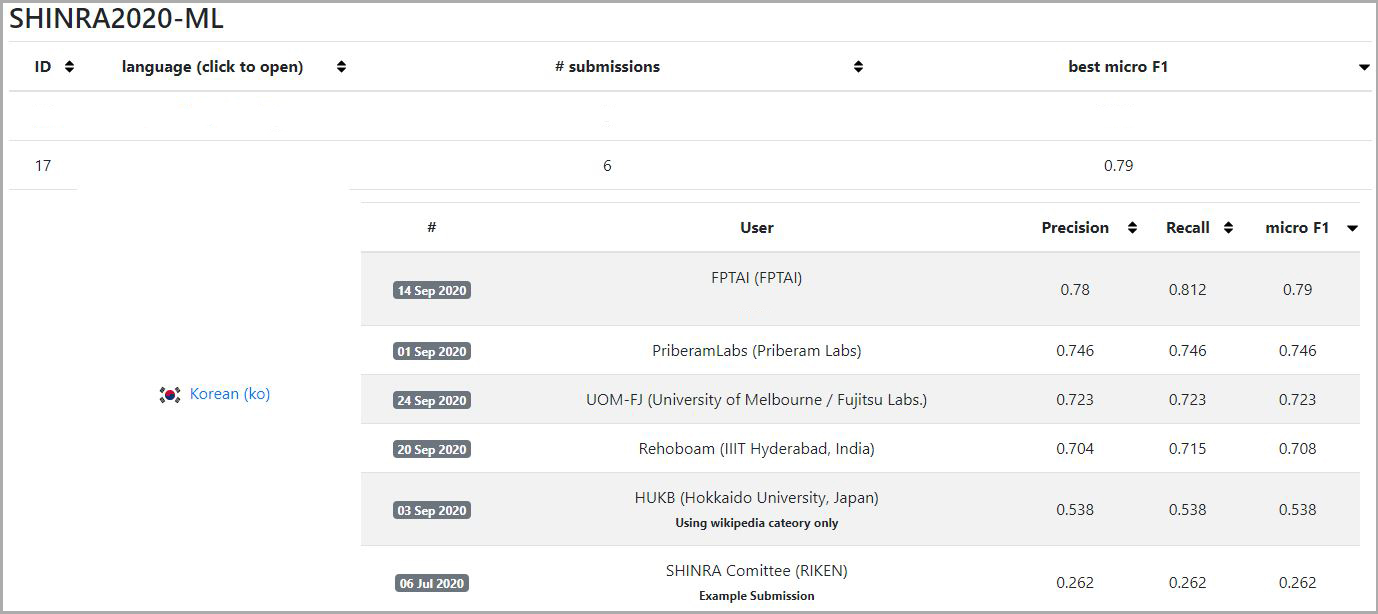 Rankings of FPT.AI artificial intelligence platform in 3 languages.
To achieve the leading position, besides Natural Language Processing model with high accuracy, FPT.AI platform also has strong computational resources (server systems and central processors) to complete required tasks.
As one of the key pillars of Artificial Intelligence, Natural Language Processing technology focuses on the study of language interactions between computers and humans, thereby bringing solutions to help boost human productivity and optimize operations for businesses.
The representative of FPT stated that they soon started promoting AI research towards application for each enterprise and organization because they consider Artificial Intelligence as the foundation of the digital revolution. This high ranking in the international competition is one of the strong proofs of a Vietnamese company's serious and methodical investment in this field, contributing to affirming Vietnam's AI technology research capacity in the region and the world.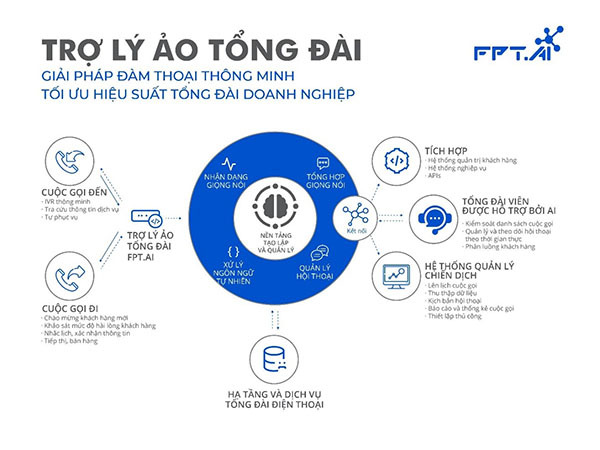 Virtual Agent for Call Center - a product in FPT.AI artificial intelligence ecosystem.
Possessing Artificial Intelligence technology and a diverse product ecosystem, FPT.AI platform can operate 24/7 and multitask 10-15 times faster than the traditional process, helping businesses save time and optimize human resources to create more values.
The winning model will be integrated into products in FPT.AI ecosystem to improve the accuracy and efficiency of popular AI solutions and applications such as Chatbot, automated call center, information digitalization, etc.
With this premise, FPT.AI platform will research and develop products in other languages, step by step conquer developed markets such as Japan, Korea, etc.
-------------------------------------
About FPT.AI: FPT.AI platform provides a solution ecosystem built on artificial intelligence technology that brings high operating efficiency, from free to paid service packages personalized for businesses, including FPT.AI Conversation - multilingual chatbot building platform, Virtual Agent for Call Center with natural Vietnamese voice, FPT.AI Vision - provide accurate information identification and extraction from photos, FPT.AI Speech - synthesis and voice recognition tool.
FPT.AI platform is applied in by more than 70 domestic and foreign organizations and large enterprises with over 27,000 programmers using regularly, benefiting more than 11 million users.
👉 Experience #FPT_AI products at https://fpt.ai/en/
☎ Hotline: 0911886353
📩 Email: support@fpt.ai