Call Center
Gen Z and The Trend of Digital Multi-Channel Interaction and Self-Service 24/7 with Virtual Agent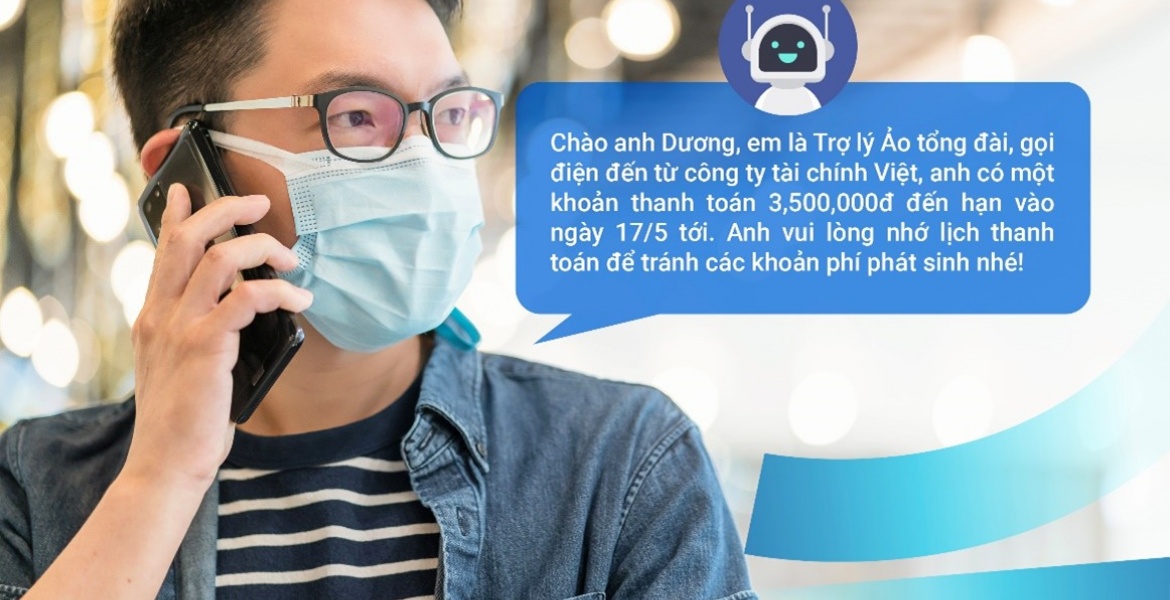 In the digital age, Gen Z customers, who are tech-savvy with high expectations in their consumption habits and service experiences, have the leading impact on the market. Experts claim that this young generation highly values speed, convenience and personalization when experiencing digital services. To meet their expectations, AI-powered virtual agents are becoming the solution for many large businesses.
Technology changes Gen Z's habits and expectations when experiencing services
Gen Z, who were born after 1997, are truly digital natives because they are exposed to the internet at a very young age, and understand and use tech applications every day. By 2025, generation Z will have accounted for ⅓ of Vietnam's labor force. This generation will dominate and lead the market in the next few years. Unlike generation Y, Gen Z is very open with experiences, services, and products on digital platforms, but at the same time has high expectations as they already get familiar with convenient experiences, being served instantly everywhere. In other words, it's challenging for businesses to retain young customers just through traditional service channels.
Recent research about young customers of retail banks shows that 90% of users favor self-service on digital platforms, especially with simple tasks such as opening a card, confirming information, notifying transaction errors, etc. In other industries, Gen Z customers are likely to actively approach services through various interacting channels, such as websites, mobile apps, or call centers. Therefore, businesses providing multi-channel experience can retain up to 89% of customers in their ecosystem - a crucial factor in the 4.0 era.
Changes in habits, expectations, and behaviors of the young generation lay pressure on businesses to make a technological transformation, especially for businesses with a high ratio of young customers. When customers are no longer patient to wait until official working hours, businesses have to come up with a solution to optimize their customer support process. An AI-based virtual agents integrated into digital platforms is the solution to this problem.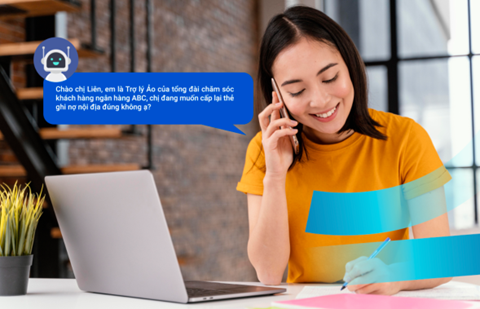 With gen Z customers, virtual agents help businesses provide services 24/7 everywhere. Besides, AI helps personalize conversations according to ages, genders, preferences and regions, based on the customer information saved in the system. These are features that help businesses quickly win users' hearts through smart digital experiences.
As a young, gen Z office worker, Le Van shared: "I got used to AI virtual agents quite soon through some first-gen AI bots, such as Siri by Apple, but still surprised when recently contacting a call center and being supported by an AI virtual agent. At first, I was impressed by its natural human-like voice, and it also handled my request very fast. Compared to having to wait for human employees, interacting with AI virtual agents makes me really satisfied."
FPT.AI virtual agent helps businesses to win digital customers
Virtual agents integrated with artificial intelligence (AI) are no more new technology in the world. But it is not until the 2020s that Vietnamese businesses truly focus on investing in this technology to anticipate young customers' demands. The tech markets related to AI Virtual Agents like chatbots and voice bots are predicted to boom in the coming years as they bring amazing productivity and create competitive advantages in customer service for businesses.
FPT.AI is the pioneer in the market that provides a comprehensive AI platform to create breakthroughs in customer service activities and business operations. The virtual agent solution of FPT.AI integrated into call centers and digital interacting channels is a big technology advance, solving many limitations of traditional customer support methods.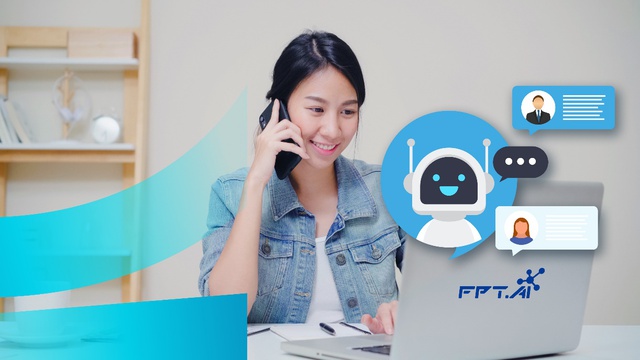 Contact call centers and talk with "AI agents" - a new and interesting experience for young customers
The tasks that "AI Virtual Agent" is handling for businesses are truly impressive. Besides answering questions, verifying information and reminding payments, virtual agents also have the ability to sell like human telesales man. A bank recently reached outstanding revenue after just a few months of applying the FPT.AI virtual agent. In the future, when AI is more completed through its self-learning process, the potential of virtual agents can be expanded enormously.
Le Anh Duc, a Gen Z student in Hanoi said: "I was consulted to open a credit loan to buy a motorbike by a "virtual agent" with a very simple process. I also receive automated calls each month from the bot to remind payment due date and guide me on how to pay and the amount of payment. Receiving calls from "virtual employee" is quite interesting because I'm less shy talking to it than human employees, as well as avoid forgetting my schedule, thus getting rid of being fined because of late payment."
Customer service is increasingly rejuvenated and automated. AI virtual agents for call centers are promised to be powerful assistants, helping businesses to accelerate expanding their digital ecosystem with many smart features and at the same time enhance attractiveness to appeal to a new generation of customers, strengthening the relationship with them in the market race in the next 5 years.
------------------------
Experience solutions of FPT.AI at https://fpt.ai/vi
Hotline: 0911886353
Email: [email protected]