Conversation
How Can AI-powered Chatbots Benefit The Financial Industry?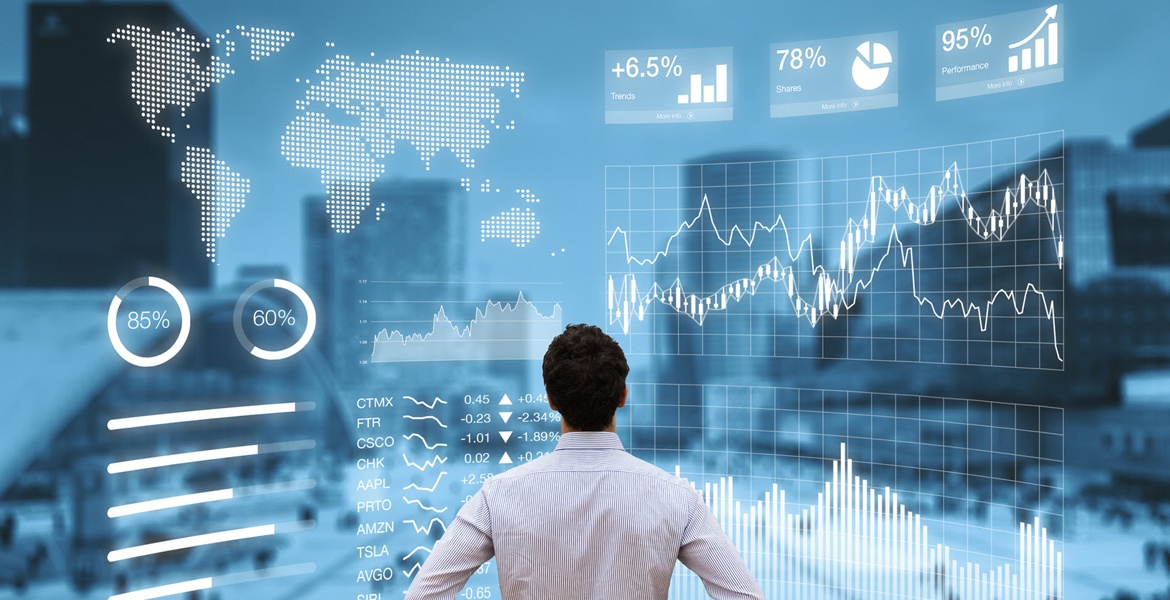 Chatbots are considered as one of the most impactful technology solutions to the future of finance - banking since it plays an important role in supporting customers automatically 24/7, streamlining the interaction between users and financial - banking companies, minimizing human involvement.
Previously, chatbots were only able to handle predetermined inquiries from customers. However, chatbots powered by Artificial intelligence and Machine learning now have outstanding progress. They can perform many different tasks, understand the context of a conversation and answer various questions of users naturally.
The cost of a financial chatbot
This is the right time for financial institutions to invest in developing chatbots as they help provide different customer experiences and create a modern image for banks, thereby connecting with customers and maintaining strong relationships with them.
Chatbots have great potential when they are integrated with many add-ons. However an AI-powered chatbot can perform quickly with high accuracy simple tasks, such as answering FAQs, reporting errors, checking interest rate, etc. When banks integrate chatbots successfully into multiple channels, they carry out well interactions with customers and customer personalization.
Reasons to use chatbots in banking
1. Significantly reduce cost: To build and nurture chatbots, businesses have to spend a lower cost than training employees and paying them salaries. Moreover, chatbots only require low-code, so businesses just need to build them once then can integrate them into many customer support channels.
2. User-friendly: Not boring as traditional methods (email, call), chatbots are more effective, easy-to-use and friendly to customers. Customers do not need to download chatbots to have personalized experience in real-time thanks to AI.
3. Consult on financial services: Advanced banking chatbots can access CRM systems to know spending habits, credit score, manage budget and set spending limit. Thus, chatbots can suggest customers on service packages that meet their demand.
4. Immediate support: Chatbots supporting customers automatically 24/7/265 is one of the most attractive features for banks. This starts from the demand of customers. In the boom of IT, customers require that every transaction or question is handled as fast as it can. This is also a competitive advantage in the market that helps businesses retain customers.
With the increasing demand, smart chatbots have changed the way customers use banking services. They can contact with banks via mobile apps, or on others channels like Facebook Messenger, Zalo, Viber, etc., bringing personalized to customers at the right time, meeting the right needs through their favourite channels.
Popular use cases of chatbots in banking
1. Chatbots answer FAQs
Young, tech-savvy customers always want to connect with banks quickly when they have problems or questions such as:
How to lock my ATM/credit card when I lost it?

How to change my password?

What is the interest rate of A/B loan package?

What is the condition for loans?

When will my fixed deposit close?
Chatbots integrated into customer data centers can answer these questions very quickly, helping banks to save time and human resources. Instead, human supporters can spend their time on handling more urgent and important problems for customers.
2. Chatbots help improve marketing strategy
Banks using chatbots can improve their customer experience and increase brand loyalty. This is due to these chatbots' abilities:
Inform customers about promotions, discounts that meet their needs with a high message open rate.
Collect and analyze feedback from customers based on individual surveys carried out by chatbot.
Increase conversion rate and generate revenue with the ability to consult, sell and close deals right in conversations with customers.
With continuous effort to improve banking services, chatbots help businesses improve after each marketing strategy.
3. Chatbots help customers go through onboarding process more easily
Chatbots play an important role in the onboarding process of customers, help them fill information to register quickly and easily. Customers can naturally provide their personal information right during their conversations with chatbots just as they are talking to a friend.
4. Chatbots analyze emotions of customers
Analyzing emotions is a crucial task that helps businesses know how their customers think about products/services. Algorithms are updated constantly to refine results after each conversation between humans and chatbots, helping businesses to understand customers and enhance their banking services.
For example, chatbots built on FPT.AI Artificial intelligence platform are able to identify words that express complaints, irritability and anger, then let the human team support those customers. Thanks to this feature, businesses can take care of customers in the most considerate way they can, making customers satisfied in any situation.
Thanks to AI-powered chatbots, interactions between brands and customers become more effective and positively affect customer loyalty. Moreover, chatbots help businesses reduce costs and bring different experiences to young customers.
Build a chatbot with FPT.AI Conversation right now at https://bot.fpt.ai/
☎ Hotline: 0911886353
📩 Email: support@fpt.ai