Reader
How is e-KYC implemented around the world?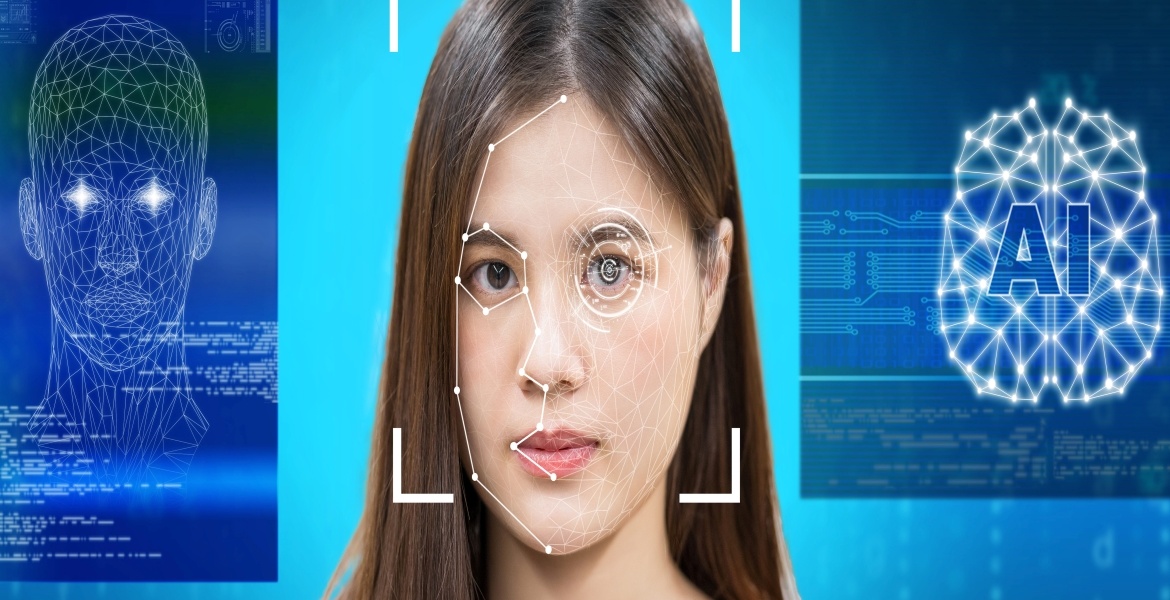 The bloom of digitalization in recent years is paving the way for eKYC development in many countries. How is eKYC adopted around the world? What is the reality of eKYC implementation in Vietnam?
1.

The real scene of eKYC adoption worldwide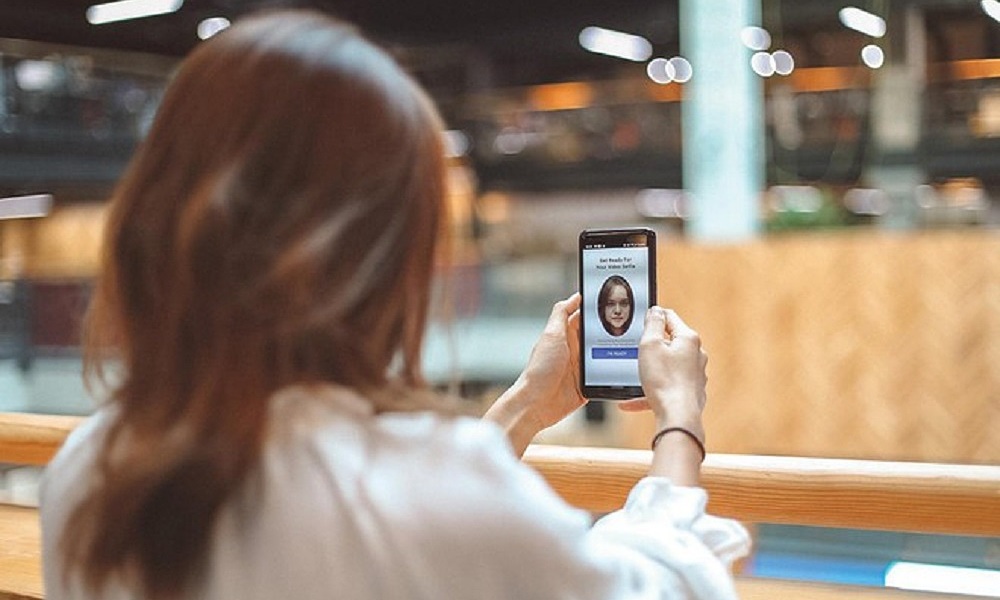 In February 2019, Hong Kong Monetary Authority issued a circular to make allowance for remote customer verification, clearly stating the technologies that must be used in this process, including both Identity Authentication and Matching (i.e.: facial recognition, liveness detection). The strength of this customer verification model in Hong Kong is flexibility, initially driving businesses to apply a variety of tech solutions.
The customer verification method in Germany is deployed more simply, that is, replacing online transactions with video calls between customers and agents.
The video-based verification helps financial organizations prevent identity theft that can bypass the eKYC process, such as Deepfake and Spoofing technology. Besides, authentication through video allows remote KYC as long as the internet connection is stable. However, this method still requires manual work and impedes businesses' automation goals.
Aiming to approach eKYC radically and comprehensively, the Indian government has created a digital ID model. To put it simply, a digital ID model means digitizing every individual's identity, which is provided by the government, in order to establish one and only identity for each individual.
This method requires the government to strictly collect, process, and protect citizen data. Financial organizations can access and refer to this database when they need to verify the customer identity.
The digital ID model faces high risk of cyber-attacks and errors. Nevertheless, a centralized KYC platform will enable businesses to save a large proportion of costs needed to build their own eKYC.
In most countries, eKYC-related policies require all users to strictly follow KYC process every time they open an account or make a transaction. Meanwhile, in the UK, the Joint Money Laundering Steering Group (JMLSG) issued guidance to simplify this process with the government's support.
Specifically, low-risk customers are qualified for simple due diligence (SDD). With SDD, to verify customer identity, financial organizations just need to collect name, DOB, residential address and verify this information based on official sources, such as voter registration, court judgment, credit union, etc. According to JMLSG's regulations, it is called the 2 + 2 criterion because it requires financial organizations to match two data points provided by the customer with two data points from a trustable source.
The stated 4 models have different pros and cons. Nonetheless, in general, eKYC adoption has led to positive economic changes in many countries. According to the Indian Ministry of Finance's estimation, eKYC implementation helps reduce the cost of identity authentication by 30 times, from $15 to $0.5. It also shortens verifying time to a few minutes, instead of 5 days when using normal eKYC.
2.

Which eKYC model is applied in Vietnam?
After half a year of pilot implementation, in March 2021, the State Bank of Vietnam officially allowed using eKYC for online identity authentication. The eKYC model in Vietnam has many similarities with Hong Kong's. The State only issued general regulations of online identity authentication, and banks will find their own way to implement and appropriate technology.
Despite an auspicious start, the eKYC model in Vietnam faces many challenges, such as the lack of a talented workforce, an incomplete legal framework... Solving these problems requires a long-term effort.
from the government. However, at this time, Vietnamese businesses can begin to take advantage of the eKYC model by choosing a suitable eKYC solution provider.
3.

FPT.AI eKYC - An ultimate solution for the eKYC model in Vietnam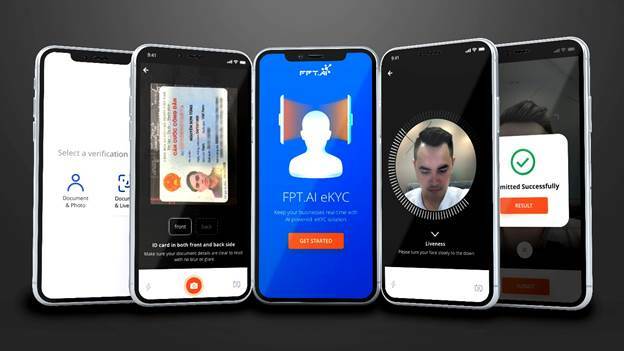 Established with a mission to support businesses in their digitalization journey, FPT.AI proudly pioneers in developing eKYC solutions. FPT.AI eKYC platform is integrated with cutting-edge technologies, such as:
OCR technology: Read important information fields on identity documents with an accuracy of up to 98%.
Fraud Check technology: Verify information on identity documents, solve the problem of fake documents
Facematch technology: Evaluate matching rate between faces on identity documents and real-life photos/videos
Liveness detection technology: Verify a person as a living entity
FPT.AI has been continuously improving, optimizing 3 features for Vietnam's market only:
Extract information on common identity documents in Vietnam with an accuracy of up to 98%
Absolutely secure customer information according to OWASP standard
Prevent fake face with two-factor authentication
We believe that with these outstanding features, FPT.AI eKYC is the ultimate solution for the eKYC model in Vietnam, as well as a powerful arm of businesses to develop sustainably in the 4.0 era.
----------------------------------
👉 Experience other #FPT_AI products at: https://fpt.ai/vi
🏬 Address: 7th floor, FPT tower, 10 Pham Van Bach, Cau Giay district, Hanoi
☎ Hotline: 1900 638 399
📩 Email: [email protected]