Call Center
How large firms are making big leaps by AI adoption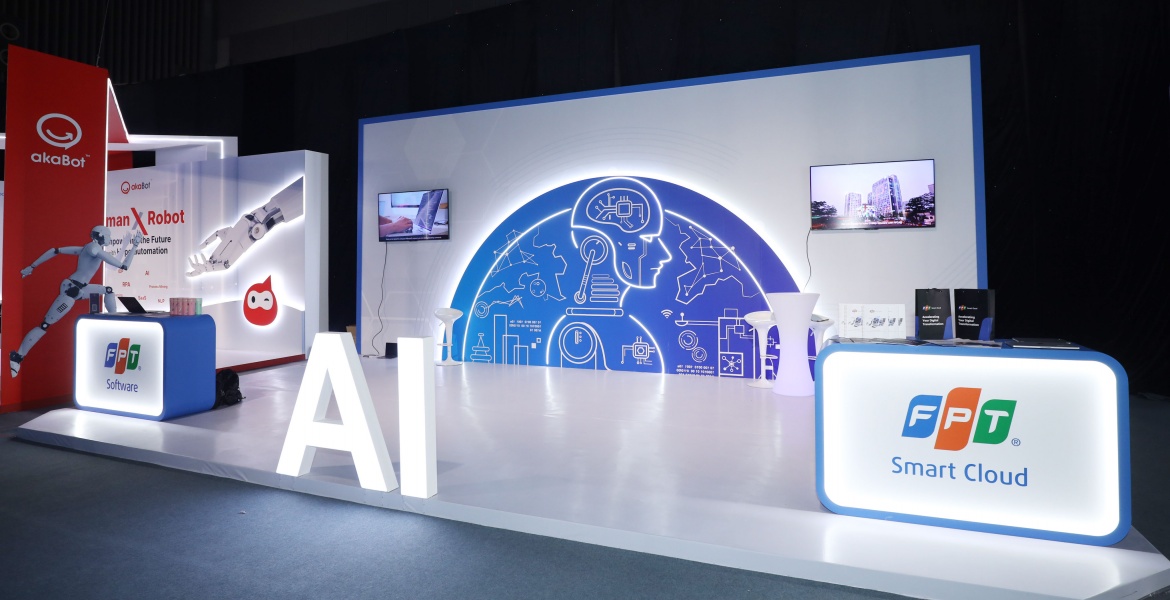 Hundreds of customers are supported through messages or calls on multiple channels simultaneously, creating breakthroughs in quality and productivity. These are impressive leaps shared by large firms at the recent Techday 2022 event.
Applying AI technology to operations is the core of digital transformation strategies for many large businesses in Vietnam. AI investment is increasing, in terms of both quality and quantity, across many industries including finance, banking, insurance, healthcare, pharmaceutical, etc. At FPT Summit, a conference in Techday 2022, many executives from leading businesses shared their stories after implementing AI-powered solutions and had the same opinion: Artificial intelligence is the factor that boosted business growth in all aspects in 2022.
TPBank - A digital bank wins customers through technology
With a strategy to combine automation and AI to boost performance, TPBank has transformed its products and user experience in 2022. TPBank decided on FPT.AI as an important technology partner in its application of AI.
AT FPT Summit, Mr Tong Van Tien - Director of Purchased Solutions and Partner Relation, Board Member, IT Executive Team of TPBank stated: "TPBank always puts customers at the heart and provides the best, the most valuable services. And AI technology has been making TPBank's customers happier because they can live with their true selves. This is also a prerequisite for the development of TPBank."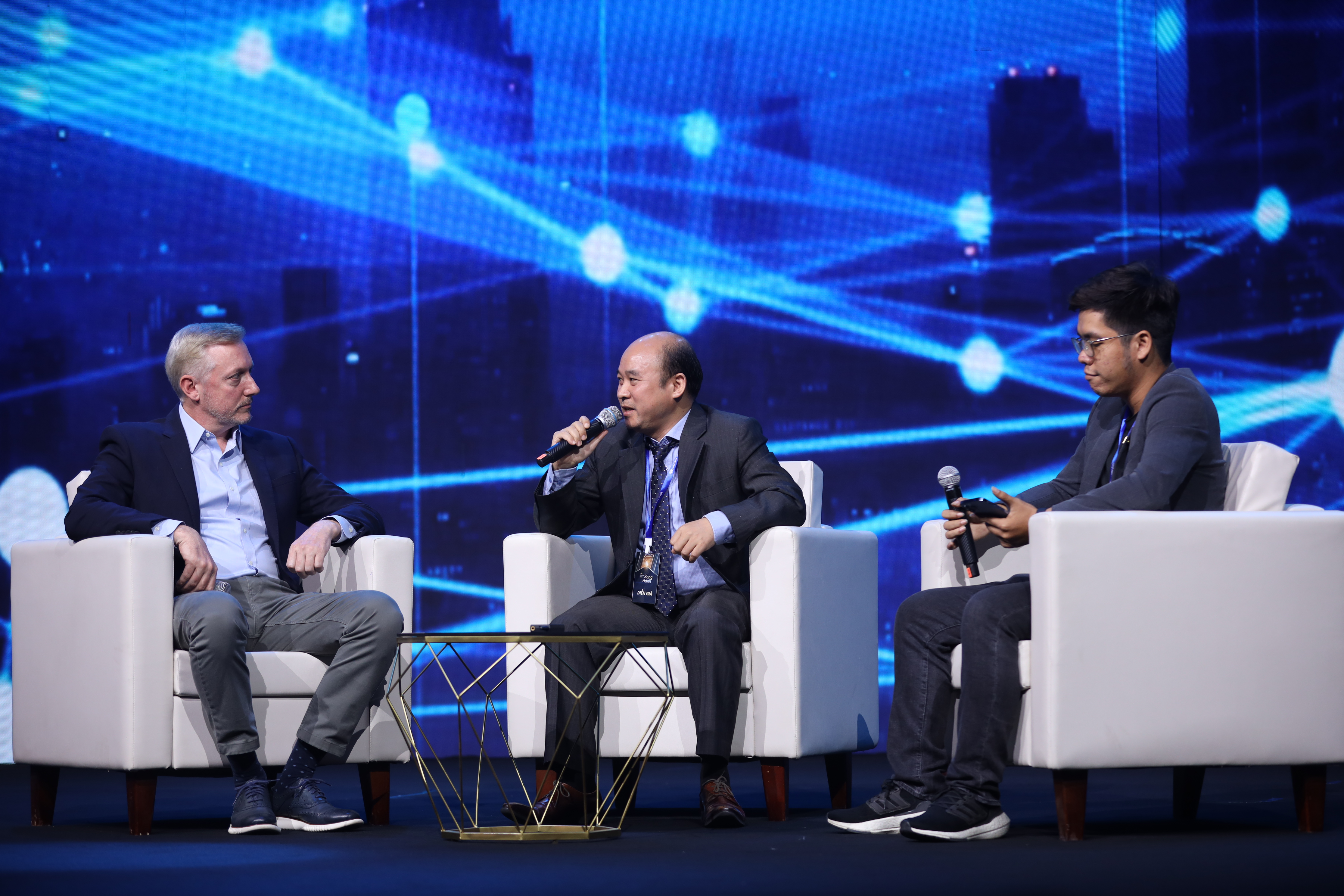 Mr Tong Van Tien - Director of Purchased Solutions and Partner Relation, Board Member, IT Executive Team of TPBank. (Photo by reporter at the event)
With 7 million customers, of which 2.5 million customers regularly transact on digital channels, TPBank, by adopting AI, has achieved a strong improvement in user experience and a breakthrough in the quality and speed of customer support. Chatbot and voicebot of FPT.AI are integrated into several customer support channels of TPBank. As a result, they help take over simple tasks from human agents, reduce significant operating costs and increase productivity with more than 3 million automated messages and calls per month.
TPBank aims to personalize user experience with a collection of 5 customizable features, of which VoicePay - voice-based transaction feature - has made an impression and engaged customers. VoicePay of TPBank is integrated with AI Voice Banking of FPT.AI, allowing customers to make touchless transactions easily, such as transfering, charging service fee, open/lock cards, etc. Tens of thousands of transactions are made through VoicePay each month and this number is increasing fast. This proves the appeal of intelligent and personalized features and strengthen TPBank's position as "The leading digital bank in Vietnam".
Boston Pharma automates 80% of customer service calls
Boston Pharma becomes the pioneer in digital transformation in the pharmaceutical industry when applying AI Virtual Agent to its customer support process. This is a strategic step of Boston Pharma in its digital transformation journey, with an expectation to optimize costs, increase productivity as well as change the traditional operations of customer service, distributor and agent managing department.
Mr Luong Dang Khoa, President and General Director of Boston Vietnam Pharmaceutical Joint Stock Company, shared at the event: "The smart call center of Boston Pharma now can receive and answer 200-300 calls from customers simultaneously at any time. The AI virtual agent for call center has helped Boston Pharma to succeed in establishing and maintaining a close relationship with customers in the era of Industry 4.0."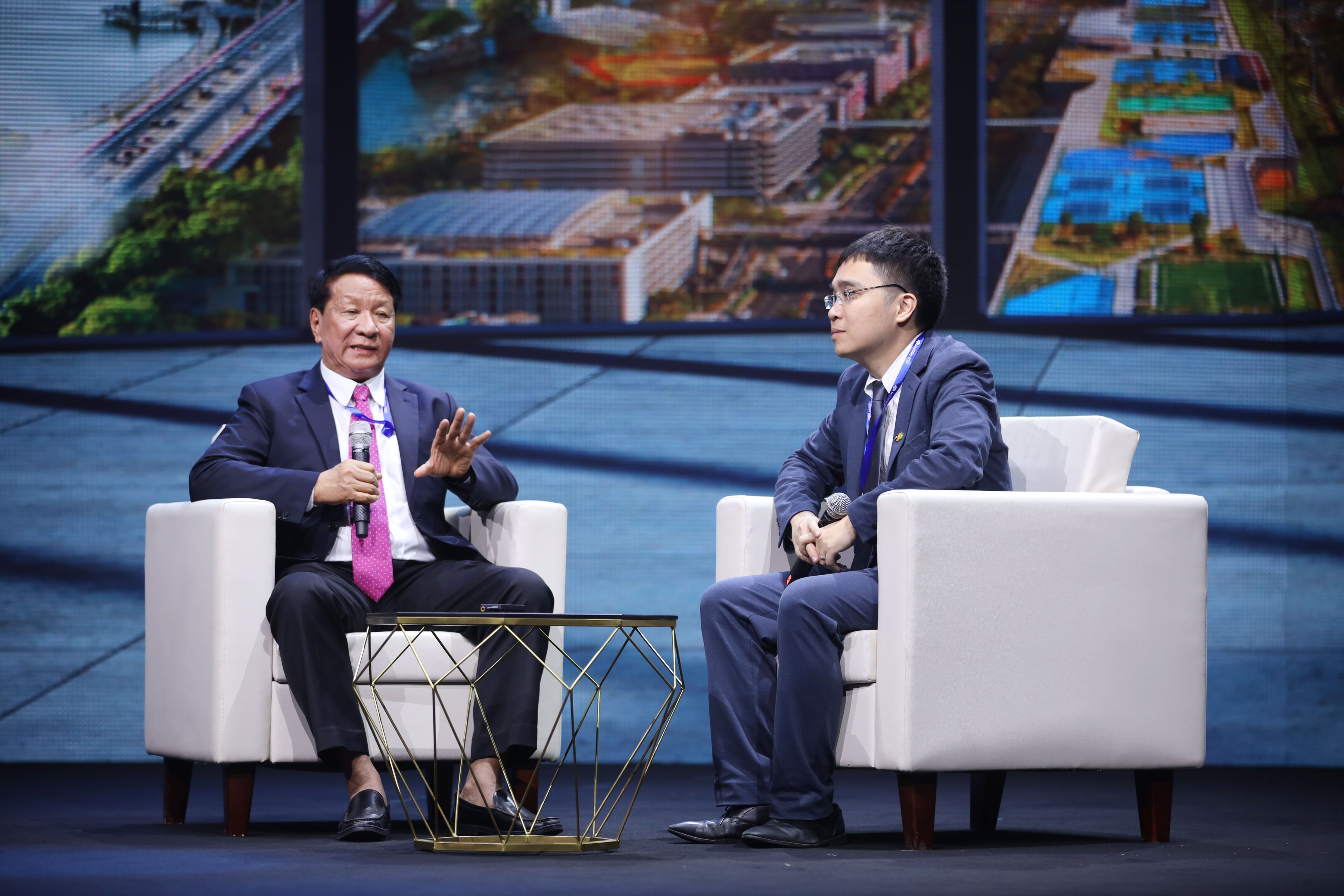 Mr Luong Dang Khoa at FPT Summit - FPT Techday 2022 (Photo by reporter at the event)

Boston Pharma's new virtual assistant is based on FPT.AI's technology since 2021, during the Covid-19 breakout. With the virtual agent's support, there is a significant reduction of repetitive tasks performed by human agents. They then can focus on improving customer service quality. Boston Pharma's virtual agent handles thousands of calls each month, with a satisfaction rate of 4.5/5, meeting 80% of call center's performance.
AI technology makes an impact on all industries and life aspects, supports the service industry to achieve optimal operations and creates new experiences for customers. The stories shared by businesses at Techday 2022 have proven the effectiveness and outstanding benefits of FPT.AI's artificial intelligence solutions in improving competitiveness and optimizing operations comprehensively in the digital age.
Find out more about FPT.AI's solutions at https://fptsmartcloud.vn/Ln4VW