Insurance: AI solutions and the trend of adoption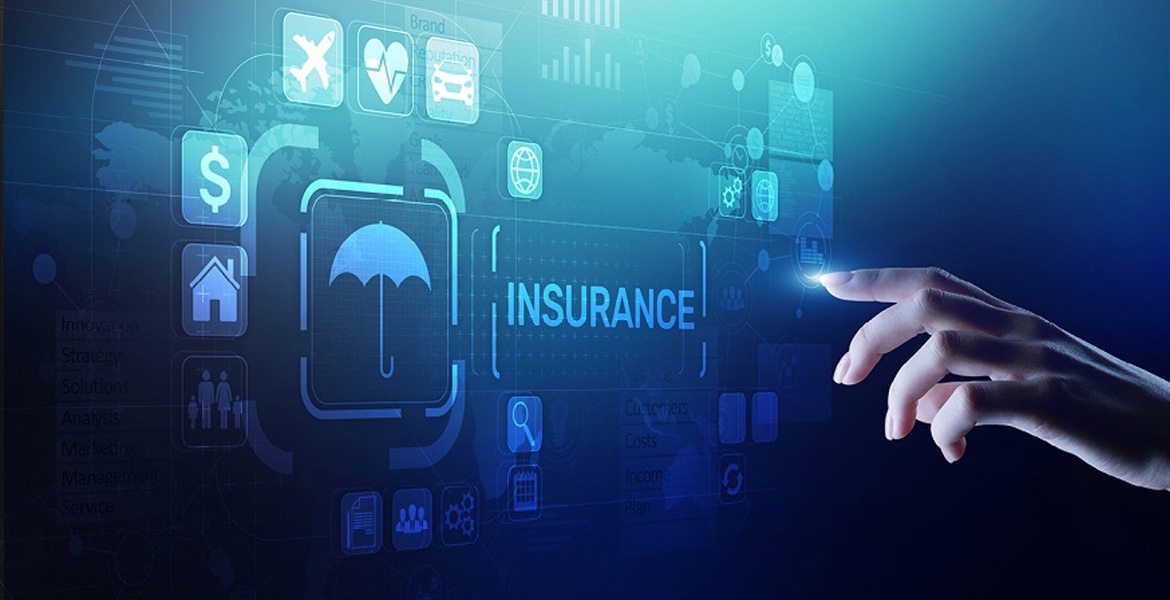 The digital economy has affected almost all areas of life, including the insurance industry. Insurance buying/selling behavior has changed significantly due to the growth of Artificial Intelligence (AI) solutions integrated into business operations, creating new trends in the Insurance industry.
The impacts on the Insurance industry
Along with the development of technology, consumers nowadays always want convenient transactions that minimize time and operations, so as not to interrupt their busy lives. In the outbreak of the Covid-19 epidemic, countries closing borders, factories and offices forced to practice social distancing have become a "push", motivating businesses to carry out digital transformation. Consumers change their shopping habits to e-commerce to buy things, from essentials to insurance.
In fact, many other factors affecting the insurance industry already started arising before the pandemic outbreak. The economy is developed, the living standards are enhanced and the need to ensure a safe and sustainable future is concerned by many people. Insurance companies offer a wide range of insurance plans, from small to large, from a few million to hundreds of millions. Consumers tend to be willing to spend a part of their income on insurance for specific issues, such as car, motorbike, travel, health, and cancer insurance, etc. instead of expensive insurance plans that require long-term investments. These changes in consumers' buying patterns have a great impact on the insurance industry, from the content of insurance plans and communication methods to the way to purchase and sign insurance contracts with consumers. Therefore, online insurance purchase is an inevitable trend in the insurance industry, promptly meeting the needs of consumers in the 4.0 era.
However, are insurance companies ready to adapt to changes in consumer demand? According to Accenture's report, Technology Vision for Insurance 2020, published in March 2020, 81% of the surveyed insurance companies admitted that technology has become an integral part of human experiences.
While 68% of surveyed companies are piloting or adopting at least one AI solution in their operating process, most of them only realize a very few of AI's potentials with sketchy plans to apply this new technology. It is time for insurance companies to seriously consider digital transformation and the most advanced technologies to automate business operations and customer service.
AI motivates the Insurance industry to transform
Previously, all insurance services were carried out directly (purchasing, updating information or canceling, extending the contract, etc.). At this time, however, insurance buyers can perform those tasks through technology solutions for self-services. The rise and availability of these services reflect the behavioral change of insurance buyers.
In fact, VietinBank Insurance not only uses a chatbot to provide information about products/services 24/7/365 but also allows customers to look up the claim process and contracts, renew or cancel contracts quickly, etc. Insurance buyers only need to provide necessary information for verification, then they can access these services online, avoid wasting time at transaction offices, or to call hotlines which are always busy.
For a seamless digital experience, insurance companies need to ensure that every touchpoint with customers, from providing information about contracts, sending or looking up claim progress, etc., are digitalized and highly secure.
In addition, the traditional methods of customer verification, such as face-to-face appointments, video call, etc., expose many limitations while being time-consuming and inconvenient, bringing complicated and boring customer experience. Electronic Know Your Customer solution (eKYC) is one of the powerful tools integrated with AI, helping insurance companies quickly verify customers online when making personal transactions. All online users need to do is to submit photos of identity documents, selfies to verify the validity and the match rate between users and the provided documents (ID Card, Passport). eKYC allows insurance companies to access customers remotely, anytime, anywhere, to meet the need for convenience of young customers.
eKYC solution properly deployed will allow insurance companies to expand and enter overseas markets quickly, and at the same time provide flexibility for insurance services. Customers can buy foreign insurance, make payments remotely and safely. Insurance companies can provide services to customers 24/7. Customers can seek help on online customer support platforms of businesses such as websites, Facebook Messenger, etc.
In Vietnam, FPT.AI is one of the pioneers in building and developing a set of digital transformation solutions for businesses, especially those in the Finance - Banking - Insurance industry. For these businesses, the quality of customer service determines strongly how they retain the loyalty of old customers, as well as reaching more young and new customers. These customers love technology and love to experience interesting things. Solutions like FPT.AI Conversation - a smart chatbot creation platform with the best ability to understand Vietnamese in the market; or FPT.AI eKYC - electronic Know Your Customer solution, etc., are two of the solutions that have been actively supporting Vietnamese businesses to integrate into the national digital transformation.
Market changes lead to changes in the Insurance sector. To help the Insurance industry develop and keep up with customer demand, insurance companies are forced to improve their processes, make a digital transformation for operating models, and keep the balance between customer convenience and security by AI-powered technology solutions. This is an inevitable trend that helps businesses have breakthroughs and sustainable development in the future.
----------------------------------------------------------------
👉 Trải nghiệm các giải pháp của FPT.AI tại: https://fpt.ai/
☎ Hotline: 0911886353
📩 Email: support@fpt.ai