Ministry of Information and Communications held the launch ceremony of FPT.AI Artificial Intelligence platform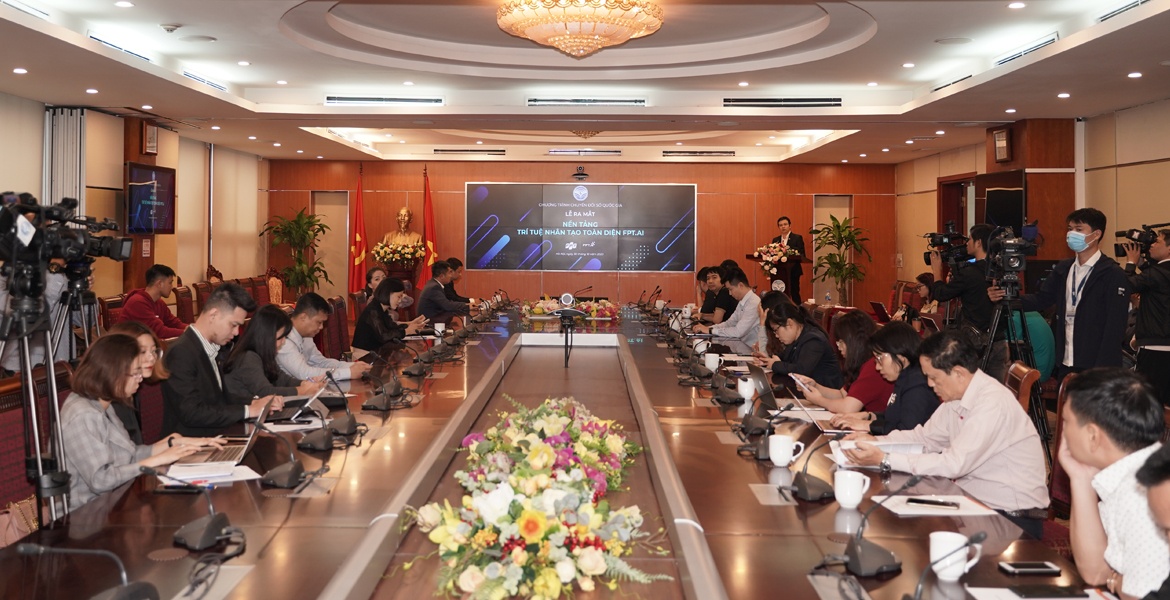 On Friday, October 30th, 2020, the Ministry of Information and Communications held the launch ceremony of FPT.AI Comprehensive Artificial Intelligence Platform. This is one of the events to introduce Make-in-Vietnam digital platforms, aiming to carry out "National digital transformation program until 2025, with a vision toward 2030" just approved by the Prime Minister.
The National digital transformation program is to achieve the twin objectives of developing digital government, economy, society and building Vietnamese digital businesses with the ability to reach out to the world. As one of the valuable corporations in the national digital transformation, FPT has developed an ecosystem of diverse and comprehensive "Make-in-Vietnam" products, applied the most advanced 4.0 technologies such as AI, Blockchain, RPA, etc. Therefore, FPT helps organizations and businesses optimize operations, enhance productivity, boost production and development.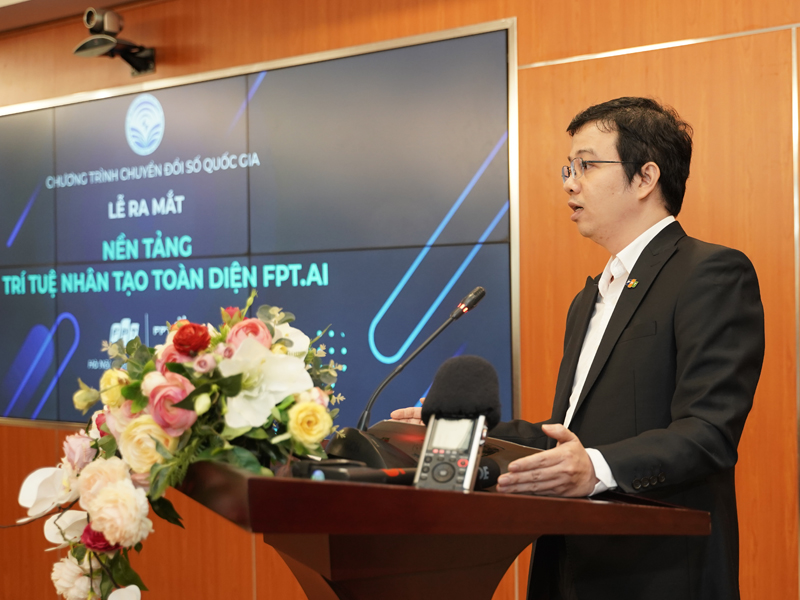 Among those technologies, AI is the key one. FPT.AI comprehensive Artificial Intelligence platform - developed by FPT's leading engineers and experts on Artificial Intelligence - provides products to automate repeated tasks, improve operational efficiency and take care of customers. The superiority of FPT.AI Platform is to reduce the time to integrate Artificial Intelligence into operational processes and give outstanding results: No initial investment cost (use the Software as a Service model - SaaS); Short deployment time (only 1-3 weeks); Seamless operation anytime, anywhere. Recently, the Platform was honored to win Top 10 Sao Khue 2020.
The ecosystem of FPT.AI Platform includes various products and services such as Automatic conversational platform - Chatbot (FPT.AI Conversation), FPT.AI Virtual Agent for Call Center, Online information extraction and customer identification solution (FPT.AI Vision and FPT.AI eKYC), Automatic Speech Synthesis and Speech Recognition solution (FPT.AI Speech).
3 years after launching, FPT.AI Platform has provided the service successfully to hundreds of large domestic and foreign businesses in many industries, such as telecommunications, e-commerce, finance-banking and public administration. Some typical clients of FPT.AI are TP Bank, SHB Finance, SSI, AIA, Tiki, Honda, Sendo, Vietnam Airlines, Central Power Corporation, Ministry of Health, etc.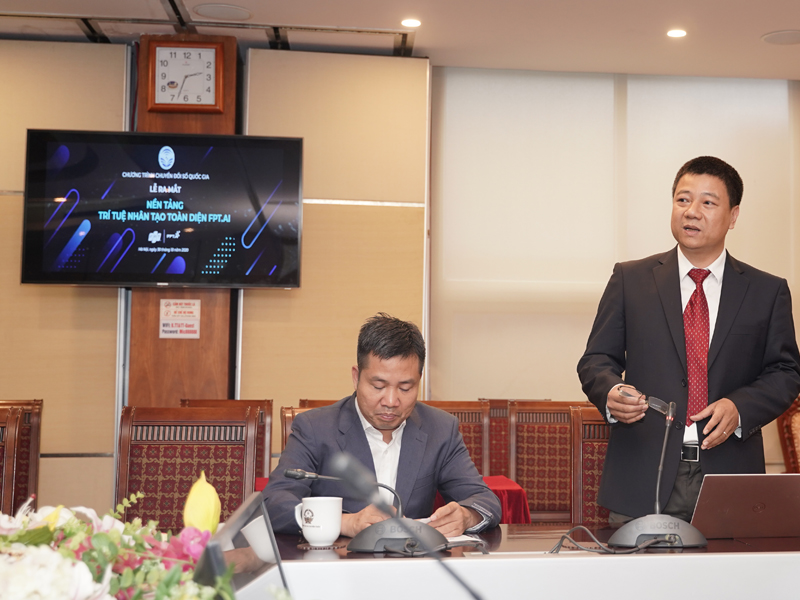 In the case of FPT.Shop, Pika chatbot on fan page was deployed 2 years ago to answer inquiries and check goods condition. Pika is also the first chatbot allowing online order. Up to now, chatbot has communicated with 160.734 users and handled 1.340.746 messages, the sales contributed by chatbot has increased by 20%, reducing the workload by 60% and creating a new business model.
To stimulate the demand for digital transformation in businesses, FPT.AI Platform provides an unlimited free trial version for every individual and business.
FPT.AI Platform is the second FPT's Make-in-Vietnam platform chosen by the Ministry of Information and Communications for the introduction and media sponsorship in "The Tech Friday" program. As a large technology corporation with superior creativity, FPT Corporation will continuously research and develop technology platforms to promote comprehensive digital transformation in all economic and social fields, contributing to the achievement of the National digital transformation program.
---------------------------------------------------------------
Experience products of FPT.AI at: https://fpt.ai/
Hotline: 0911886353
Email: support@fpt.ai