Reader
Reduce 70% of data entry costs with FPT.AI Reader Flex solution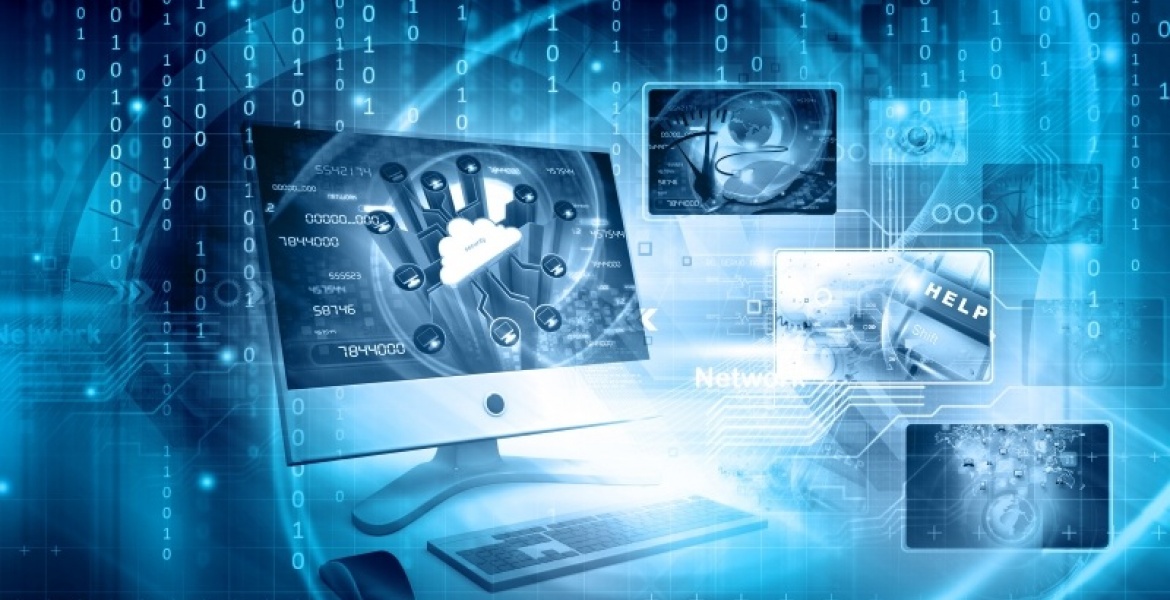 The solution to digitize documents FPT.AI Reader Flex can recognize and automatically extract data from thousands of documents in any form within a few seconds. Thus, it helps businesses to save time, money, free up employees from boring, repetitive and time-consuming tasks to focus more on valuable duties.
Enhance businesses' document digitizing process with Reader Flex
Data entry, document processing are simple yet time-consuming tasks in businesses' operations. If not being handled effectively, this will be the bottleneck in processes, causing a high risk of error. Optical character recognition was born as the stepping stone for the development of technologies to digitize documents and help standardize this process.
Stemming from painful problems businesses are facing, FPT Smart Cloud is the pioneer in researching and providing solutions for document digitization, supporting Vietnamese businesses to transform firmly. Finance, Banking, Insurance are the first industries to adopt the new generation Reader Flex solution by FPT Smart Cloud, aiming to improve service and bring positive experiences to customers.
Ms.V.Q.H, bank credit officer with 5-year experience said: "Previously, credit borrowers had to declare information by handwriting in many documents. If customers had bad handwriting or made spelling mistakes, it would take so much time to collate information when entering the data into systems. With the new technology of OCR Reader Flex, customers just need to present required documents, the system will automatically extract needed information fields then save them. This process is carried out in no time, very conveniently and accurately. I have more time to listen to customers and consult them on credit packages more carefully."
The new generation FPT.AI Reader Flex platform not only has the ability to recognize and extract data from photos of documents within more than 30 templates, such as ID Card, Passport, Driver's license, etc., it also can handle all documents with complex structures like quotations, contracts or credit profiles, etc.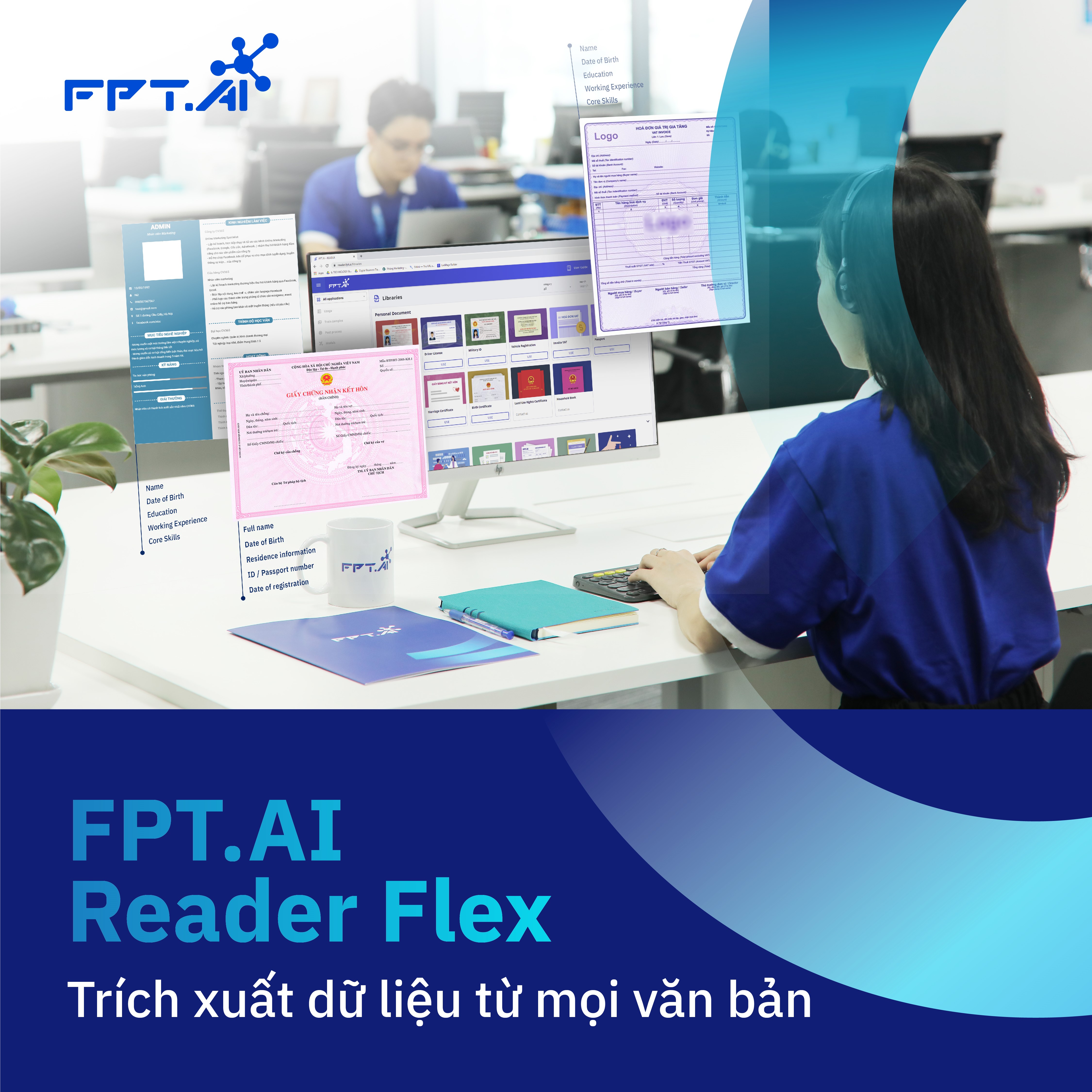 FPT.AI Reader Flex helps businesses to extract data from all types of documents.
Auto data processing with Reader Flex can help businesses save 70% of costs by optimizing human resources and reduce 80% of data entry time. Important information fields are easily extracted into digital form just by taking photos and uploading them into Reader Flex platform. In fact, Reader Flex just takes from 0.5 - 2 seconds on average to convert documents into digital information - a significant optimization compared to manual data entry, which takes about 3-5 minutes.
Mr. L.H.Q, sales admin of a large corporation shared: "At the end of the year, I am buried in payment files, bidding documents. Entering them into systems causes me stress because one false step leads to another. Since I used Reader Flex, I just need to "teach the machine" to understand which document requires which information areas, then scan paper-based files for my computer to automatically recognize and extract the right information. Reader Flex can recognize typed letters very well with almost no mistakes, and thus paperwork at the end of the year is much easier."
DIgitize documents with Reader Flex - Optimize processes, maximize benefits
Besides OCR, FPT.AI Reader Flex solution is equipped with natural language processing technology (NLP), helping it to understand documents with high performance and outstanding accuracy. Reader Flex can "learn" how to "look" and recognize objects on a document after training. Objects are labeled to help the machine identify, understand documents and extract the right information fields according to users' needs. Moreover, FPT.AI Reader Flex is one of "Make-in-Vietnam" solutions that can accurately extract Vietnamese characters, providing the optimal solution to Vietnamese businesses.
Digitizing documents with Reader Flex based on FPT.AI platform helps businesses handle a wide range of documents, enhance quality over time and replace completely manual data entry, minimize human mistakes. High-quality human resources will focus on more specialized tasks, thereby boosting business efficiency. FPT.AI Reader Flex is currently chosen by 2 top insurance companies in Vietnam, performing about 110.000 queries of information extraction each month. The leading ride-hailing app in South East Asia has chosen and integrated Reader Flex into its customer and driver verification processes. The app is available in 4 countries including Thailand, Indonesia, Philippines and Vietnam with more than 600.000 queries each month.
In the near future, data being digitized and stored on cloud will be an inevitable trend due to its superior strengths in synchronization, management and instant access. Therefore, standardizing input data is an issue that requires businesses to have proper solutions. Having obvious benefits and potential in long-term adoption, FPT.AI Reader Reader Flex accompanies Vietnamese businesses, promising to create breakthroughs in operations to take the lead and develop sustainably.
FPT Smart Cloud (FCI) - a subsidiary of FPT corporation, is the leading AI-powered and Cloud Computing-based solution provider in Vietnam. FPT.AI is the comprehensive artificial intelligence platform, providing optimal AI-powered solutions for automation process and digital transformation of businesses.
-----------------------------------------------
? Experience other products of #FPT_AI at https://fpt.ai/vi
? Address: 7th floor, FPT Tower, 10 Pham Van Bach Street, Cau Giay District, Hanoi///3rd floor Pijico Tower, 186 Dien Bien Phu Street, Ward 6 District 3, Ho Chi Minh City
☎ Hotline: 1900 638399
? Email: [email protected]