Tech leaders talk about AI value in economic development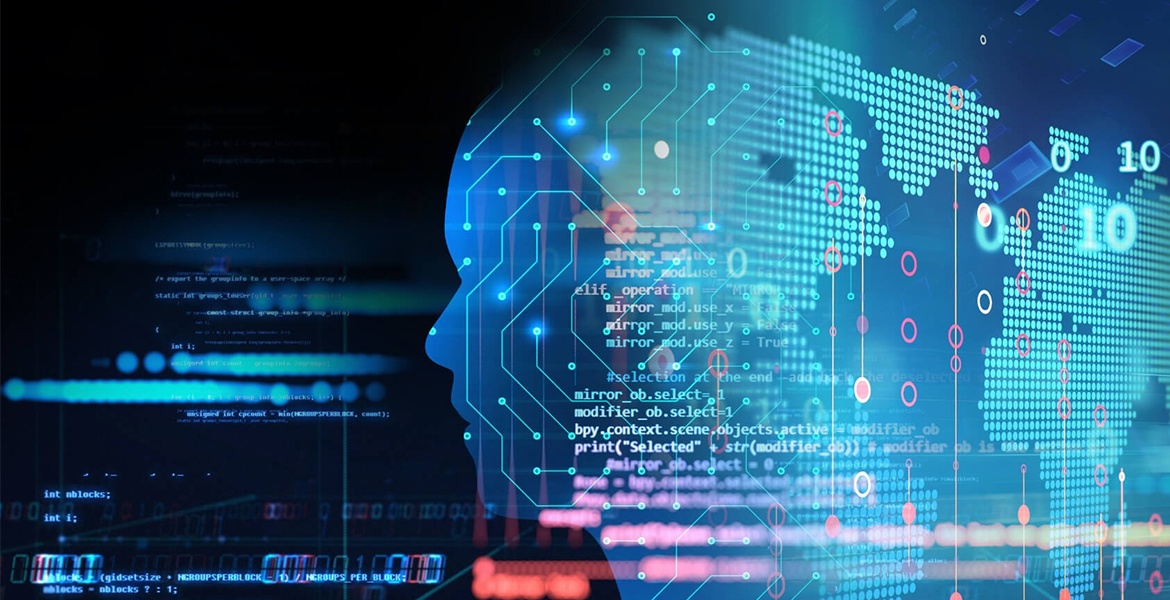 The Ministry of Industry and Trade and engineers, tech leaders of Google, FPT.AI, and tMonitor will discuss the topic AI supports economic development in the Covid-19 pandemic.
In Vietnam, AI is no longer science fiction, artificial intelligence has "stepped out of" labs, directly joined economic, social activities, and made important contributions. Especially in the Covid-19 pandemic, AI not only helps to stabilize new life, supports pandemic control but also helps businesses to grow fast in the pandemic. "According to prediction, AI can contribute 12% of Vietnam's GDP in 2030," said Mr.Do Cong Anh, Deputy Director of the Department of Information Technology under the Ministry of Information and Communications.
To have an overall and detailed view on how AI supports economic development in Vietnam, especially in Covid-19, the 9th session of CTO Talks, which will take place at 10 a.m on June 18, will discuss the topic: AI supports economic development.
Four speakers at the event are Ms. Nguyen Thi Minh Thuy - Director of IT Application Center of the Department of Trade Promotion under the Ministry of Industry and Trade; Dr.Vu Huu Tiep - Machine learning engineer at Google; Mr.Nguyen Thuong Tuong Minh - Director of Development at FPT.AI; Mr.Vu Hai Nam - Founder & CEO of tMonitor.
Four speaker of CTO Talks at 10a.m on June 18: Dr.Vu Huu Tiep, Ms. Nguyen Thi Minh thuy, Nguyen Thuong Tuong Minh, Vu Hai Nam.
Ms. Nguyen Thi Minh Thuy graduated with a Master of Public Administration, majoring in Business Management, from the University of Hawaii, USA. She has over 16 years of experience in trade promotion, export development, and ODA project management.
IT Application Center, where Ms.Thuy is the director, is developing platforms that support businesses on trade promotion and export development, such as e-learning; traceability trade promotion; CRM; support in connecting businesses. This is also the unit to implement cooperation with domestics and foreign e-commerce platforms like Amazon, Alibaba, Lazada, Tiki, Shopee, Sendo.
Mr. Vu Huu Tiep graduated from Hanoi University of Science and Technology in 2012, majoring in Electronics and Telecommunications. In 2018, he received his Ph.D. in Electronic Engineering from Pennsylvania State University, USA. He is currently a machine learning engineer at Google. In addition, Dr. Vu Huu Tiep is also the founder of the "Basic Machine Learning" community with nearly 60,000 members, specializing in exchanging knowledge about machine learning and artificial intelligence.
The next speaker is Mr.Nguyen Thuong Tuong Minh, Director of Development at FPT.AI - one of the first artificial intelligence platforms made in Vietnam - a candidate in the Top 10 Voted Young Technology Leaders by VnExpress.
Mr. Minh majored in Computer Science at Tsinghua University, China. Returning to Vietnam and joining FPT, he is in charge of developing solutions based on Artificial Intelligence Platform, such as Multi-language Intelligent Conversation (Chatbot), Vietnamese Virtual Agent for Call Center (Voicebot) ), Optical Character Recognition (OCR), electronic Know Your Customer (eKYC), etc. These solutions are being applied in many businesses in Vietnam and around the world.
Another candidate Top 10 Voted Young Technology Leaders in the 9th CTO Talks is Vu Hai Nam, the founder, and CEO of iMonitor - a technology startup with smart solutions for monitoring air quality.
Unlike other young tech leaders, most of Nam's initial knowledge about AI is self-taught. After building his own learning path, Nam also built a machine learning community for software engineers on Github, which has 25.000 members worldwide and gets much positive feedback from learners as well as global AI experts.
In 2019, Nam's tMonitor solution won the Asia-Pacific Championship in the competition for Artificial Intelligence applications held by IBM in San Francisco, USA. In 2020, he is the first Vietnamese and the youngest 9x to participate in the research and development of cancer treatment machine systems with advanced technology in the US. In the same year, tMonitor also received the Sao Khue award, IoT Start-up champion, and Top 50 global AI startup.
See more information about the CTO Talks series at https://vnexpress.net/so-hoa/cto-summit
----------------------------------
Experience FPT.AI solutions at: https://fpt.ai/
Hotline: 0911886353
Email: support@fpt.ai