TPBank – The pioneer in comprehensive personalization of customer experience with FPT.AI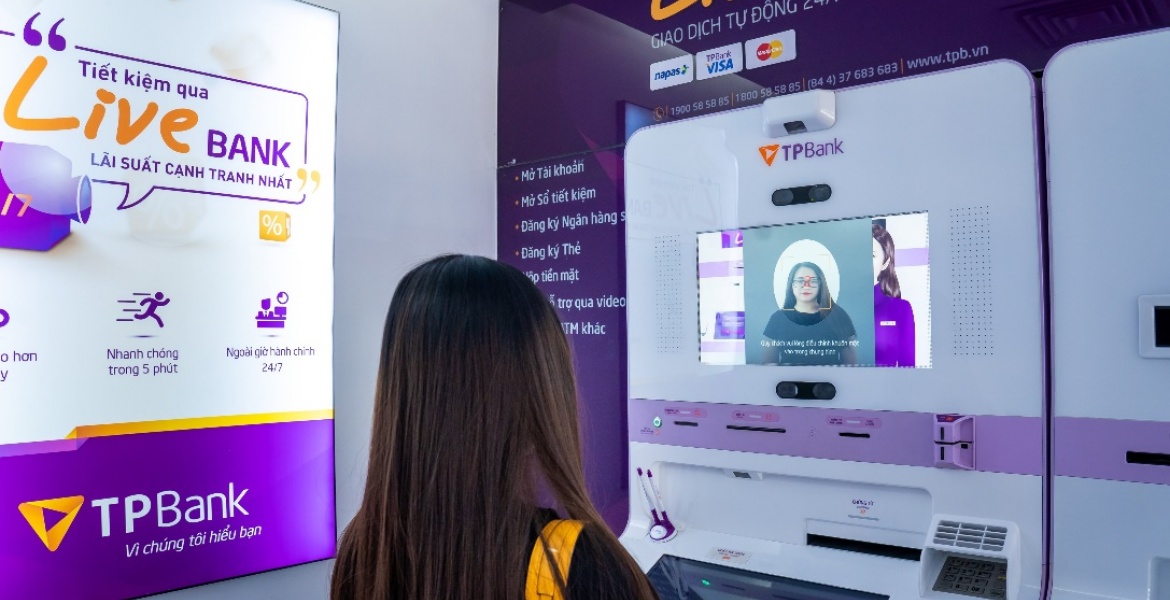 Understanding and personalizing user experience is TPBank's focus of attention, thus the company always pioneers the application of state-of-the-art technologies. FPT.AI is one of TPBank's strategic partners, providing various advanced digital finance solutions and helping the company launch many new products and services to build a digital bank with optimal convenience for customers.
TPBank has been pursuing a digitalization strategy from an early age with methodical investment in technology. Currently, most of TPBank's products/services are using advanced technologies such as Artificial Intelligence (AI), Big Data (Big Data). This helps TPBank transform its products and customer experience, thereby becoming the leading digital bank in Vietnam.
According to a statistical report by TPBank, by the end of September 2022, TPBank's total number of customers reached more than 7 million customers. Young customers (Gen Y, Gen Z) accounted for 70% of the overall number, and 100% of all 2 million new customers in 2022. At this time, more than 2.5 million TPBank customers regularly transact on digital channels.
It is no coincidence that TPBank is called a "young bank". TPBank's "young" characteristic is reflected in each of its new products/services, which is developed based on the understanding of customer trends and accurate customer targeting, thereby launching personalized features. Technology plays an important role to help TPBank attract potential customers, increase the love and loyalty of existing customers.
The implementation of comprehensive and synchronous digital innovation, combined with its change in thinking, perception and vision has made TPBank achieve many achievements and create a distinct customer experience. In 2020, TPBank also cooperated with FPT.AI to successfully implement a chatbot solution - T'aio virtual assistant - with outstanding artificial intelligence. T'aio virtual assistant is integrated into many channels, such as livechat website, Facebook fanpage, etc. to automate customer service 24/7/365 to perform many regular tasks.
Recently, TPBank has launched a Collection of 5 Personalization Features - "Banking đậm chất Tôi" ( Banking with Me) on TPBank Mobile application, bringing many special impressions on the journey of discovering "chat TOI"(the I) of each individual customer in a digital banking application. This new set of features helps make familiar banking tasks more interesting, as each experience is associated with each customer's "uniqueness", such as voice money transfer, face ID payment, using your nickname as a bank account, "designing" your own banking app home page, or transferring/ looking up transactions as easily as "chatting" with your friends.
TPBank's VoicePay feature is integrated with AI Voice Banking technology - a voice banking solution built and developed by FPT.AI. With in-depth research on the Vietnamese language, VoicePay of TPBank allows customers to perform many touchless transactions easily, such as making transactions anytime, anywhere; recharging services for themselves or their loved ones; locking/unlocking cards in a few seconds. Thanks to Natural Language Processing (NLP) technology, TPBank app can recognize and understand the intention in a user's sentences, such as transaction type, beneficiary information, transaction amount, etc., thereby executing the exact commands of the user.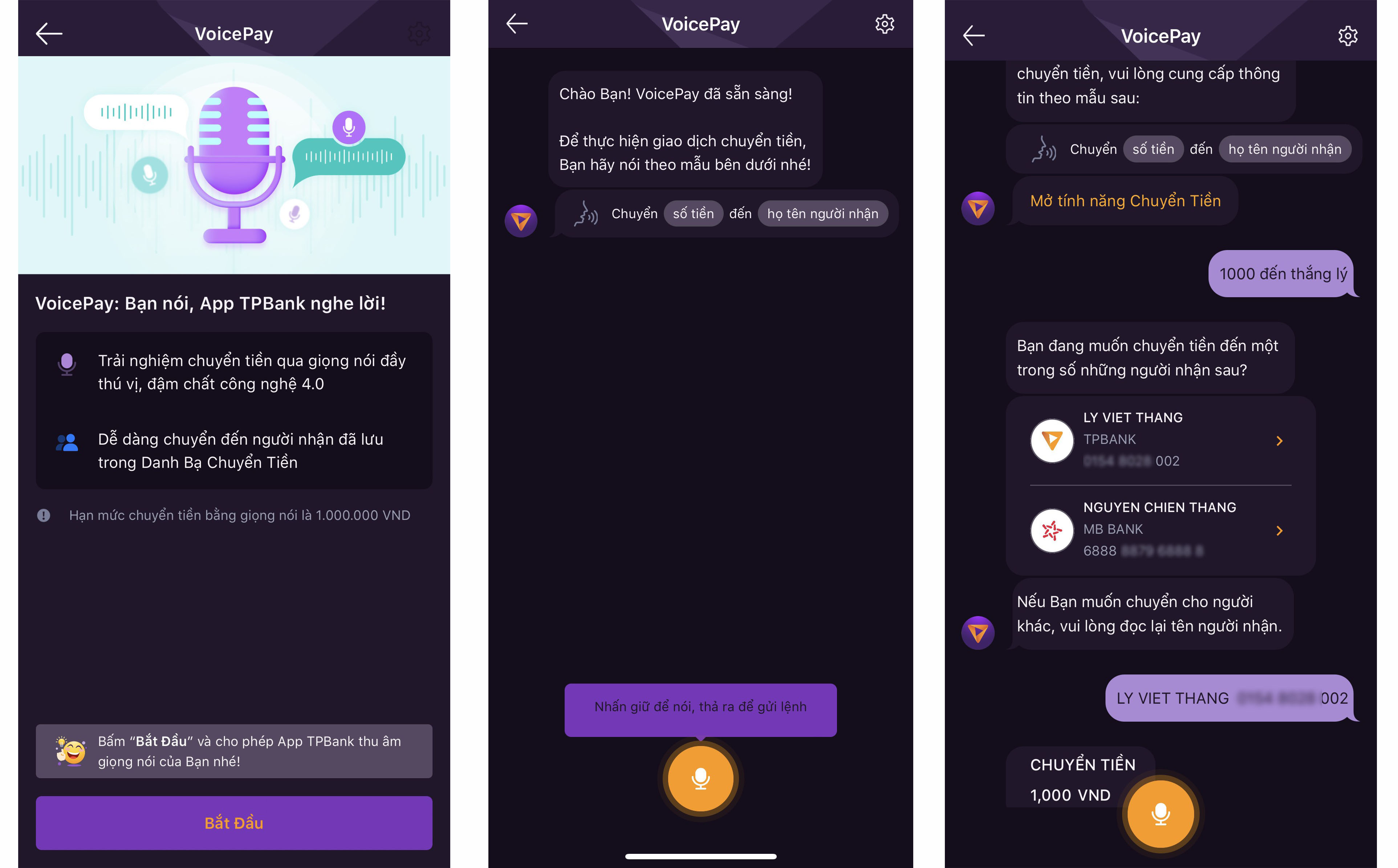 All of these new technology applications help TPBank become the first bank with a diversified and outstanding digital banking ecosystem in Vietnam. Constantly innovating to provide advanced and modern technology solutions is a shared value of FPT.AI and TPBank. FPT.AI and TPBank understand that technology is not only a competitive advantage but also an inevitable trend to renew, do differently, create our own mark and conquer a new generation of customers in the digital era.