Vision
The future of OCR with AI
OCR was born in the 1990s as a great step forward in the digitalization of documents. However, OCR gradually became obsolete and revealed many limitations. In recent years, with Artificial Intelligence (AI), OCR has strongly revived and quickly appeared in a wide range of important fields around the world.
OCR technology in the past
OCR is Optical Character Recognition technology that converts documents in image format (.pdf, .jpg, .jpeg, .png, etc.) into word files for easy procession on computers. OCR works with Natural Language Processing technology (NLP) to recognizes letters, numbers and special characters, then copies them according to the format and the order of original documents.
However, it is not that simple. There are innumerable variations in different types of documents, but most OCR is built on a limited set of rules. Therefore, it is difficult for traditional OCR to work at the highest level of power and speed as it is expected.
The next generation of OCR
Recently, the new generation of engineers revived OCR by the integration with Machine Learning built on Artificial Intelligence (AI). This new technology is not limited by the comparison between characters based on the rules of traditional OCR software.
With Machine Learning, algorithms are trained with a large amount of data. The new OCR program will accumulate knowledge and learn to recognize any character. Many high-quality OCR solutions were born. However, those solutions have not certainly solved the specific problem of each business.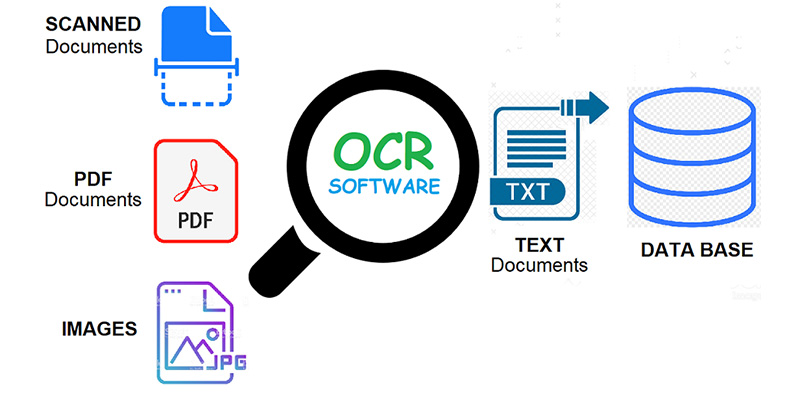 OCR and reality
What is the final purpose of using OCR? Indeed, businesses do not use OCR just to convert all paper-based documents into digital ones. What businesses need is digital information. For example, a bank can use OCR to scan hundreds of credit loan contracts of customers. But, what information do tellers need in an 8-page document?
Therefore, many technology companies, with a greater vision, are implementing another kind of Artificial Intelligence, which is Deep Learning. In Deep Learning, a neural network simulates the activity of the human brain to ensure algorithms do not have to rely on history to determine the accuracy but can do it themselves. Deep Learning not only helps OCR recognize text but also identify meaningful information. With modern OCR, banks can quickly and accurately extract important information in credit loan contracts.
Thanks to AI, OCR goes further than copying and matching characters. A new stage of OCR is coming with useful applications built according to actual needs. Each business has different types of documents with different structures and considers different kinds of information important. Therefore, the competitive advantage belongs to OCR software that provides powerful information extraction with high quality and meets the diverse needs of customers.
Capturing the opportunities and potentials, FPT.AI has researched on problems of businesses and built FPT.AI Vision solutions to meet the actual needs. FPT.AI Vision built on Artificial Intelligence can extract information on all kinds of personal documents (ID Card, Passport, Driver's license, etc.), invoices (utility bill, retail bill, etc.), or any specific type of document. For printed documents, FPT.AI Vision can reach 98% of accuracy after training with Deep Learning.
Currently, in Vietnam's market, FPT.AI Vision is one of the top choices of large enterprises to quickly digitalize, simplify the operational process, and optimize operating costs. This is an important step to building a sustainable and growing business.
-------------------------------------------------------------------------
👉Experience advanced OCR technology at https://fpt.ai/en/vision-en
☎ Hotline: 0911886353
📩 Email: support@fpt.ai