Speech to Text
Use cases of FPT.AI Speech in enterprise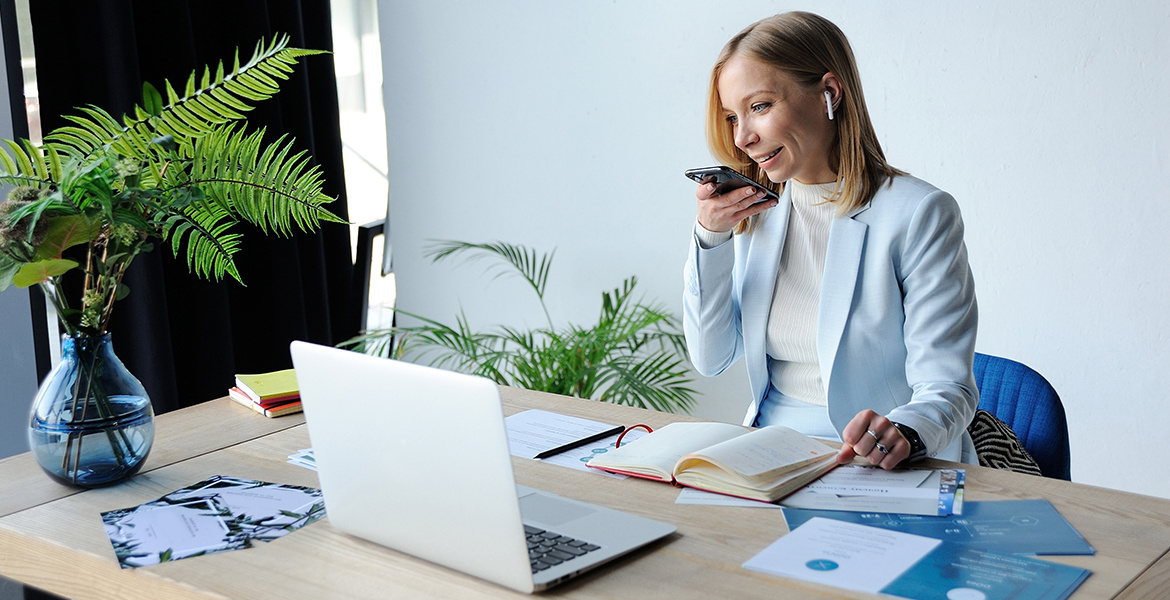 The advancement of speech technology has made a great impact in the business world over the past decade, changing the way people interact with systems, no longer constrained by the traditional way of interacting but switching to direct interaction by voice. Businesses and products can now easily access and interact with customers using voice-related technologies including Text to Speech (TTS), Automated Speech Recognition (ASR), Speech to Text (STT). In addition, technical advances have made text-to-speech integration and vice versa much more feasible for any products.
In this article, we will review some applications of FPT.AI (Speech) for commercial purposes.
Call Centers
Everyone has experienced this frustrating situation once in their life: you have a minor problem – such as a question about your internet bill – and call a number to receive customer support, expecting to talk to a real person. Unfortunately for you, hundreds, or maybe even thousands of people are trying to contact the same call center all at once. What happens next is you are placed on hold for an hour or longer before you finally connect with a support agent. This is frustrating for both the customer and the call center staff, as the customers waste their time waiting to speak to someone and the call center staff can only support a limited amount of customers concurrently. How can this process be improved and streamlined? FPT.AI Text to Speech is certainly the key!
Text to Speech can eliminate the need for hiring a large number of support agents for a single call center by automating part of the process. Instead of a caller being placed on hold, they can immediately receive a customized voice prompt that provides them – with answers to basic questions – or to be redirected to the appropriate department if needed. Call centers are then able to reduce costs by hiring less support agents and focusing efforts instead on solving higher priority customer issues.
Hệ thống IVR
Interactive Voice Response (IVR) systems are now the benchmark of the telecommunications industry. Most major companies and modern call centers implement IVR systems because of its evolving technology with new improvements in Artificial Intelligence (AI) and speech technology.
Here's a basic rundown of how it works:
First, the IVR system receives a call and it immediately greets the caller.

Next, the customer communicates an inquiry using a keypad or their voice.

All great IVR systems accept voice response – meaning it utilizes Automatic Speech Recognition (ASR) technology to process the customer's speech into a query and then processes it.

The IVR system gathers the requested information and generates an accurate response, then returns it to the customer in the blink of an eye.

For more complex inquiries, the IVR system can also redirect the customer to the next available agent if needed.
FPT.AI Text to Speech can be implemented as the voice of an IVR system. From the moment the customer makes the call, processes a request, receives help, and hangs up – FPT.AI TTS's pleasant-sounding voice will provide a seamless experience for the customer. The customer will remember a meaningful interaction, rather than a quick solution to their problem, and without needing to speak to an actual representative.
FPT.AI's TTS and STT technology also uses Natural Language Processing (NLP) to generate responses so that when a voice is heard – it sounds like part of an everyday conversation.
Outbound Call Notifications
Few companies can afford to manually send outbound calls to all of their customers – and in many cases, it is not cost-effective. But with Text to Speech, it is fast, easy, and cost-effective for an organization to automatically send appointment reminders, emergency notifications, and other important information to its valued customers. For example, VHT – one of the first partners using FPT Automated Call Center – can process nearly 100,000 calls in a day and more than 1 million calls in a month to make any announcements to customers of a big financial company in Vietnam.
Speech products of FPT.AI can be customized according to the specific needs of enterprises. We are always working hard to develop voice solutions that are tailored to the needs of the business, helping businesses to save cost and improve operational efficiency. The flexibility of the service packages of FPT Speech allows enterprises to use and integrate into the system of enterprises quickly and easily.
Want to learn more about the application of FPT.AI Speech?
Visit https://fpt.ai or contact FPT.AI specialists to find the suitable service package for your business.
– Hotline: 0911886353
– Email: [email protected]