Speech to Text
Vietnamese AI voice - New achievement of Vietnamese AI experts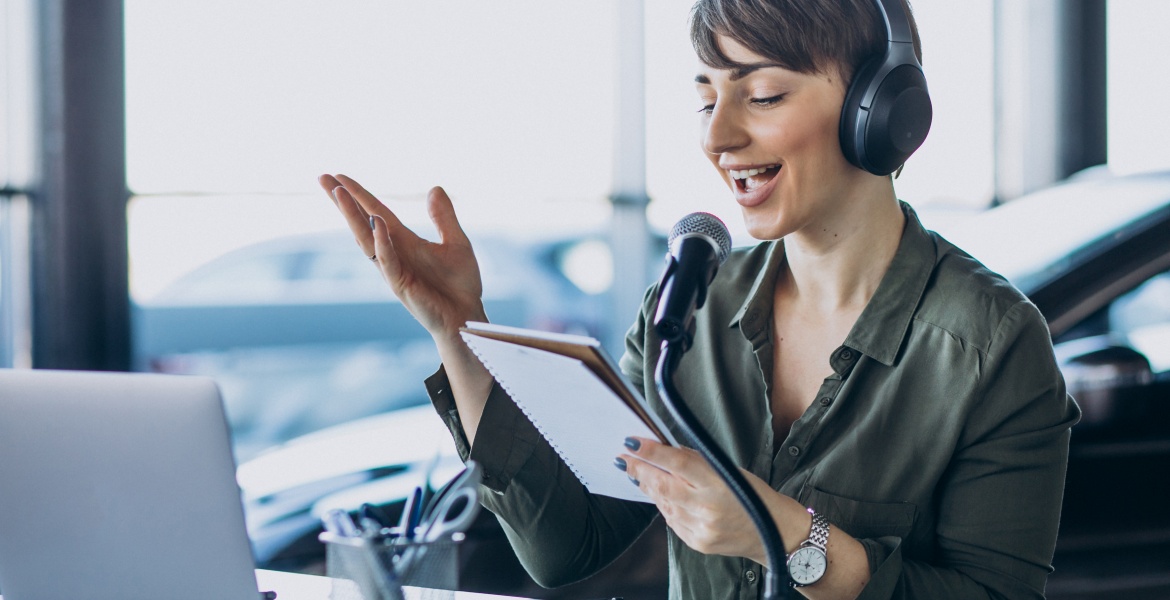 The potential and diverse use cases of AI voices drive leading tech companies to create high-quality Vietnamese ones. Recently, FPT.AI has launched AceSound technology - a leap in AI voice synthesized from natural language.
Impressive makeover of Vietnamese AI voice
Speech synthesis technology means generating speech from text or coded pronunciation as input data. This system is also known as Text to Speech technology. Voice tech has been researched and had breakthroughs for the last 10 years. Tech Giants around the world all have their own AI voices with human-like sounds. The most famous and familiar ones must be Google Assistant, Amazon Alexa, Siri by Apple or Samsung Bixby, etc. To enter the Vietnamese market, many global tech companies have developed Vietnamese voices including Google and Nuance. However, these voices are not natural and limited regarding regional characteristics. In contrast, "Made in Vietnam" AI voices have more familiar accents to Vietnamese people, but also have disadvantages in productivity and the ability to integrate into large systems.
Recently, FPT.AI has launched a series of news AI voices based on the outstanding AceSound technology. AceSound leverages the most advanced voice synthesis technologies and deep learning. As a result, this computer model can learn thousands of signature characteristics in accents and emotions of human voices. The deep learning model architectures are adjusted specifically for each voice, with specific genders and regions. To make the voices complete and human-like, FPT.AI's engineers and scientists have conducted thousands of tests to analyze samples and continuously improve phonetic quality.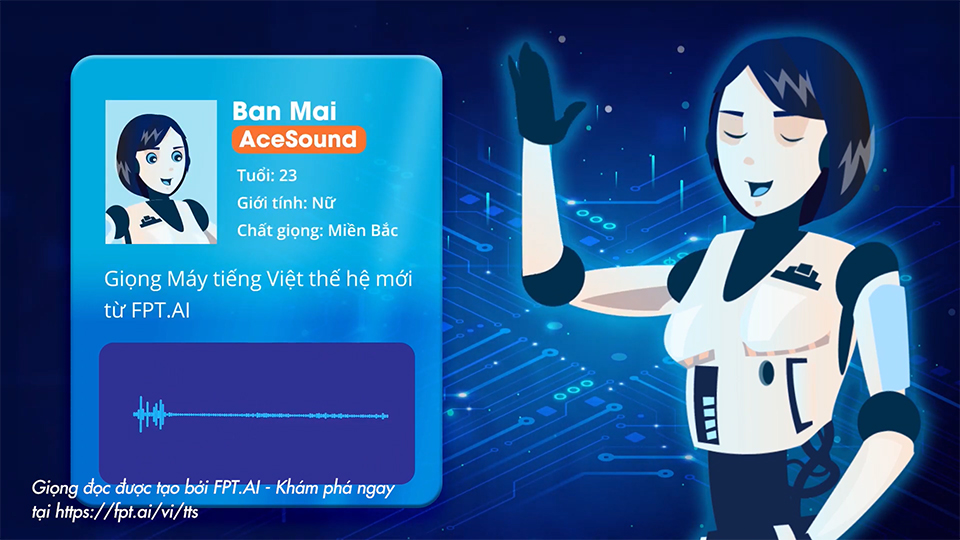 The new versions now have changes in pitch, speed, pronunciation, intonation to make AceSound voice more smooth and vivid. New voices such as Ban Mai AceSound, Minh Quang AceSound, Thu Minh AceSound, etc. have accents and emotions that are almost like humans, even better than humans, with the quality of professional MCs. Most listeners cannot distinguish TTS AceSound voice and human voice in the first 10 seconds. Moreover, AceSound voices have superior deploying performance and can be integrated into large systems in a short time.
Powerful potential use cases of AI voices
Since its launch, FPT.AI's voice technology has been integrated into Virtual agents for customer service call centers of many large businesses, including Home Credit, VIB Bank, Boston Pharma, etc. With outstanding performance and the ability to integrate into large call center systems, FPT.AI' voice technology is serving millions of customers each month, achieving a satisfaction rate of 4.5/5.
Virtual agents' voices are built to have brand and industry signatures. By training to understand natural language with AI, voicebot can perform two-way conversions with humans in real-time, give responses with emotions and accents, bringing a natural atmosphere to their conversations. With AceSound technology, the AI voice can work as a spokesman of a company or brand, conveying brand messages through a signature voice, creating a unique characteristic for each Vietnamese business in the 4.0 era.
In the complicated situation of Covid-19, AI-powered Virtual agents have supported the pandemic prevention and control powerfully through receiving calls from citizens, making outbound calls to screen infection, notifying vaccination schedules, and checking their health conditions after being vaccinated. Applications using voice to communicate with users are increasingly popular around the world. The technology not only is convenient for visually impaired people, people who cannot read or speak, it is also used in industries such as audiobooks, e-learning.
With the ambition to bring Vietnamese AI voices to the world, FPT.AI continuously improves and updates state-of-the-art technologies, in order to create AI voices with outstanding quality of leading voices in the world. Making superior technology solutions is not only a goal of AI experts in FPT.AI, but also a challenge for FPT.AI to conquer and affirm its position in the global tech market.
Experience the Vietnamese AI voice FPT.AI AceSound at https://fptsmartcloud.vn/uPgZM
New voices based on TTS AceSound are ready to be used on all FPT.AI's channels. Users can create a demo at https://fpt.ai/vi/tts, use developer interface with API Text to Speech at https://console.fpt.ai, or visit user interface with many features at https://voicemaker.fpt.ai. With a few clicks, you can easily convert your text to speech.
-----------------------------------------------
👉 Experience other products of #FPT_AI at https://fpt.ai/vi
🏬 Address: 7th floor, FPT Tower, 10 Pham Van Bach Street, Cau Giay District, Hanoi///3rd floor Pijico Tower, 186 Dien Bien Phu Street, Ward 6 District 3, Ho Chi Minh City
☎ Hotline: 1900 638399
📩 Email: support@fpt.ai