Call Center
Virtual Agent for Call Center: A reliable bridge between customers and businesses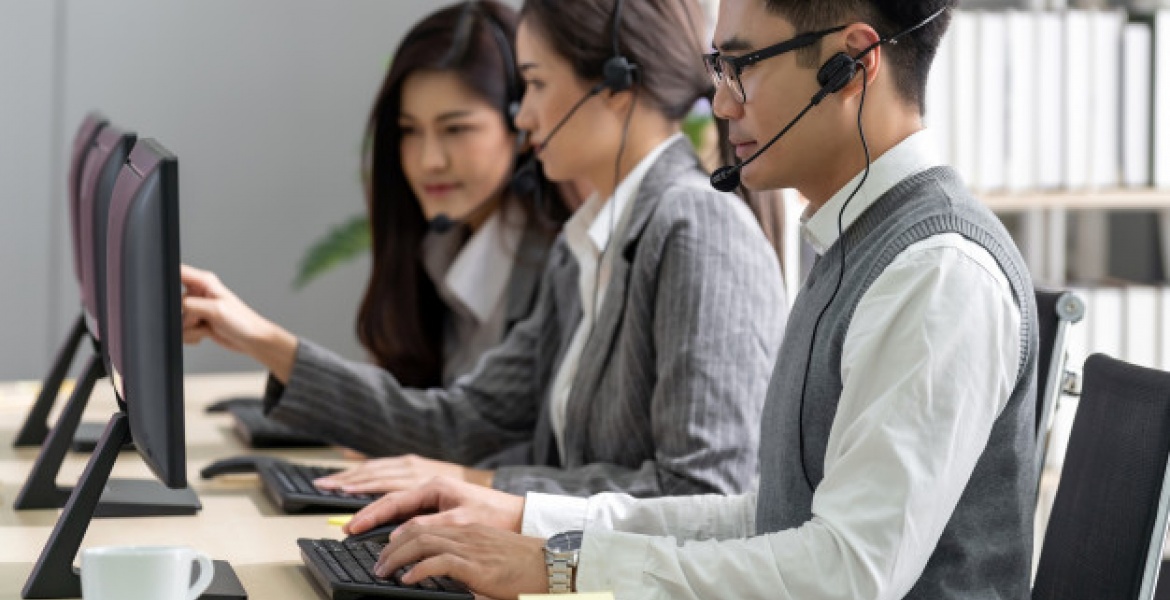 The relationship between customers and companies is one of the sustainable mutually ones. Customers bring huge profits for businesses. Businesses create the best products and solutions to meet customer needs and experience expectations. Artificial Intelligence was born leading to the emergence of a comprehensive and optimal solution for businesses, solving problems in customer service automatically. This solution is AI Virtual Agent for call centers.
Gartner predicts that by 2023, 70% of self-service activities will be used by customers on voice platforms. It can be seen that helping customers serve themselves better is a global trend. However, many businesses are facing great challenges in changing to adapt to the continuous development of the market.
What is Virtual Agent for Call Center? Benefits of Virtual Agent for Call Center
Virtual Agent for Call Center, also known as voicebot, is built on the Artificial Intelligence platform, allowing the construction and execution of automatic two-way conversations with customers. It is integrated into call centers, helping automate tasks of making outbound calls and receiving inbound calls, or forward calls (Smart IVR).
In Vietnam, FPT Corporation provides FPT.AI Virtual Agent for Call Center with the best Vietnamese NLP (Natural Language Processing) technology on the market, suitable for all fields. Many businesses and large corporations have trusted and chosen FPT.AI Virtual Agent for Call Center to integrate it into the traditional call centers, and initially achieved positive results:
- The performance of calls increases 40%: With only 1/3 of personnel in call centers, businesses can increase 40% of the performance when making 300,000 automatic calls/month, serving thousands of users.
- Increasing the number of customer touchpoints: Virtual Agent for Call Center helps businesses interact with customers anytime, during - outside office hours, weekends, holidays without additional cost.
- Create positive customer experience: Virtual Agent for Call Center is able to solve customer problems in real-time, with full, clear, and understandable answers. Customers do not need to spend a lot of time waiting and forwarding calls to handle simple issues such as asking basic information, booking appointments, ordering, and opening accounts.
- Improve ROI: Virtual Agent for Call Center reduces the workload of a complex call center to optimize business operating costs. According to the statistics of businesses using FPT.AI Virtual Agent for Call Center, after 6 months of implementing the system, they saved up to 50% of the cost, have 100% payback on the investment.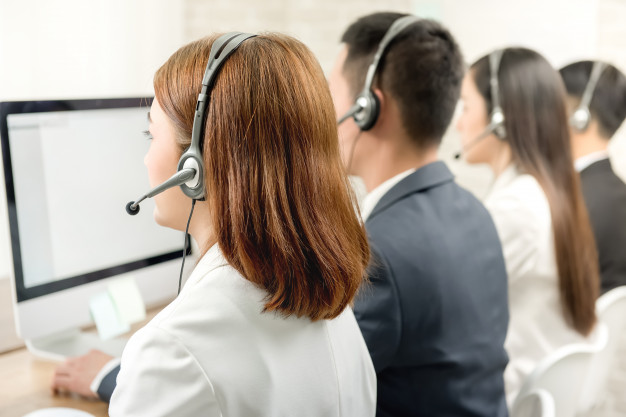 Change in customer experience trends
Along with the relentless movement of the digital world, consumers also have considerable changes in their minds and behavior. Customers don't just wait for information. They want to interact with the brand anytime, anywhere, and actively seek answers and solutions for their problems. Customers now place a special emphasis on customer experience and higher requirements on customer service. "96% of consumers say that customer service is an important factor in building brand loyalty." - According to Time Doctor's report.
Ineffective and intricate call centers are making it difficult for many businesses to build positive relationships with customers. Its operating cost is high while customers still have to wait for a long time, and they are even unable to connect with consultants when having problems. However, call centers are not obsolete. Customers are still looking for an interactive voice experience. "By 2022, 70% of consumers will call businesses directly when there is an important need for customer care." - Time Doctor
Therefore, businesses should not completely eliminate call centers, but need to think differently - provide necessary technologies to call centers to meet the increasing demand of these 4.0 customers.
The mission of Virtual Agent for Call Center
Virtual Agent for Call Center is a reliable bridge between customers and businesses
FPT.AI Virtual Agent for Call Center always works 24/7/365, helping businesses maintain "touchpoints" with customers at all times. Handling thousands of calls every day but still ensuring the best attitude in each of them, Virtual Agent builds a friendly, dedicated brand image. Customers will not hear the robotic voice "Press 1 for assistance", nor need to wait too long for consultation. All problems will be solved in real-time thanks to Virtual Agent for Call Center.
FPT.AI Virtual Agent for Call Center applied many modern technologies and optimal phonetics of Vietnamese, has many advantages in the market such as:
- Capture and understand customer intent in natural language
- Optimal phonetics for Vietnamese communication with a true multi-region voice
- Collect and digitize data quickly and accurately
- Analyze data in-depth and make daily reports
- Provide conversations to customers based on context
Gaining the trust of many businesses, FPT Virtual Agent for Call Center is a strategic product in the digital transformation solutions. Contact us now to experience the unlimited free trial of FPT.AI Virtual Agent for Call Center.
To receive direct advice from FPT.AI's experts, please register here: https://bitly.com.vn/OJKai
The consultation will be held periodically at 14:00 every Wednesday.
-------------------------------------
? Experience the #FPT_AI products at: https://fpt.ai/vi/
☎ Hotline: 0911886353
? Email: [email protected]