Voice-based Transactions – The Inevitable Trend of Digital Banking
In tune with the hustle and bustle of the modern world, "smartphone citizens" now prefer using voice commands to typing or other cumbersome operations. With that trend, FPT.AI has launched an AI Voice Banking solution, allowing users to make voice-based transactions and payments via banking apps.
Touchless banking and the voice transaction trend
Along with the development of Artificial Intelligence (AI), the voice technology (Speech) market has also made great strides in the last decade. It can be said that the most natural and effective way of human communication is through voice. In one minute, a person can say 5 times as many words as when they type. Besides, interacting with smart devices by natural voice is increasingly popular, bringing convenience to people's daily lives. According to Juniper's prediction, voice commerce will reach about $80 billion by 2023, and interacting with smart devices through voice is expected to reach $164 billion by 2025.
Financial institutions and banks adopting voice technology is a new trend to attract customers, especially the younger generation. According to the Payment Department of State Bank of Vietnam, in Q1 2022, the number of domestic transactions via mobile apps reached more than 784 million transactions, 3.4 times higher than the number of those made on the internet. Voice technology has created positive, convenient and hands-free experiences for customers. It helps this payment method become a well-received trend, which is expected to be popular in the near future and bring great competitive advantages to banks.
FPT AI launches AI Voice Banking Solution based on deep learning technology of Vietnamese voice
FPT.AI recently launched AI Voice Banking technology - voice-based banking transactions. This new development has proven FPT.AI's leading position in the Artificial Intelligence solution market, especially for the Finance - Banking industry. In the latest cases, AI Voice Banking has been successfully integrated into the apps of 2 leading retail banks in Vietnam, serving hundreds of thousands of end users. AI Voice Banking technology of FPT.AI allows customers to perform many touchless transactions easily, such as transferring and making transactions anytime, anywhere; recharging services for yourself or others; locking/unlocking cards in a few seconds.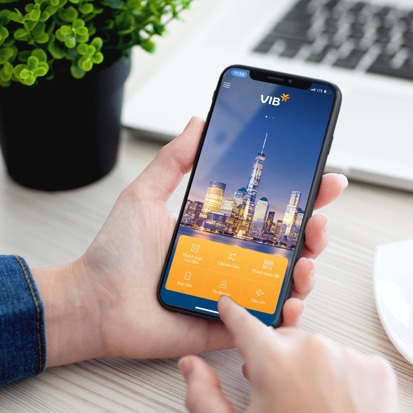 In Vietnam, FPT.AI's engineers and scientists have developed voice technology with in-depth research on the Vietnamese language, which is characterized by accents, rhymes and diverse rhythms. The solution is equipped with the most advanced Deep Learning, Automated Speech Recognition (ASR) and Natural Language Processing (NLP) technology today. The system can recognize sounds with an accuracy of over 90% and identify language variations by region, age, and spoken language. Thanks to NLP, the machine is able to recognize and understand users' intent, such as transaction types, receiver information, amount details, etc., thereby correctly performing users' commands. In addition, the FPT.AI platform meets the highest level of international security standards PCI-DSS, helping to ensure network security and user data safety.
In the race between digital banks of providing new and attractive features, voice transactions (AI Voice Banking) stand out by fast connection and modern interaction, helping customers save time and money and making operations easier compared with traditional methods. Moreover, voice technology makes it easier for visually impaired people and elders to access banks.
In the next five years, voice technology could reshape the banking industry, promising a hands-free and convenient payment system for users. As more and more customers use smartphones, voice transactions in banks will become a new option that goes beyond traditional payments. With experience in deploying technology solutions for many big banks, such as Vietcombank, Vietinbank, TPBank, VIB, etc., FPT.AI is confident to be the leading provider of Artificial Intelligence-powered solutions in Vietnam, helping businesses boost operational efficiency and enhance customer experience on all platforms.
---------------------------------------------------
Learn more about FPT.AI's solutions and book a consultation at https://fpt.ai/
Contact for more advice on FPT.AI solution suite :https://fpt.ai/vi/lien-he
Hotline: 1900 638399
Email: [email protected]