Conversation
Which technology should businesses invest in to develop after Covid-19?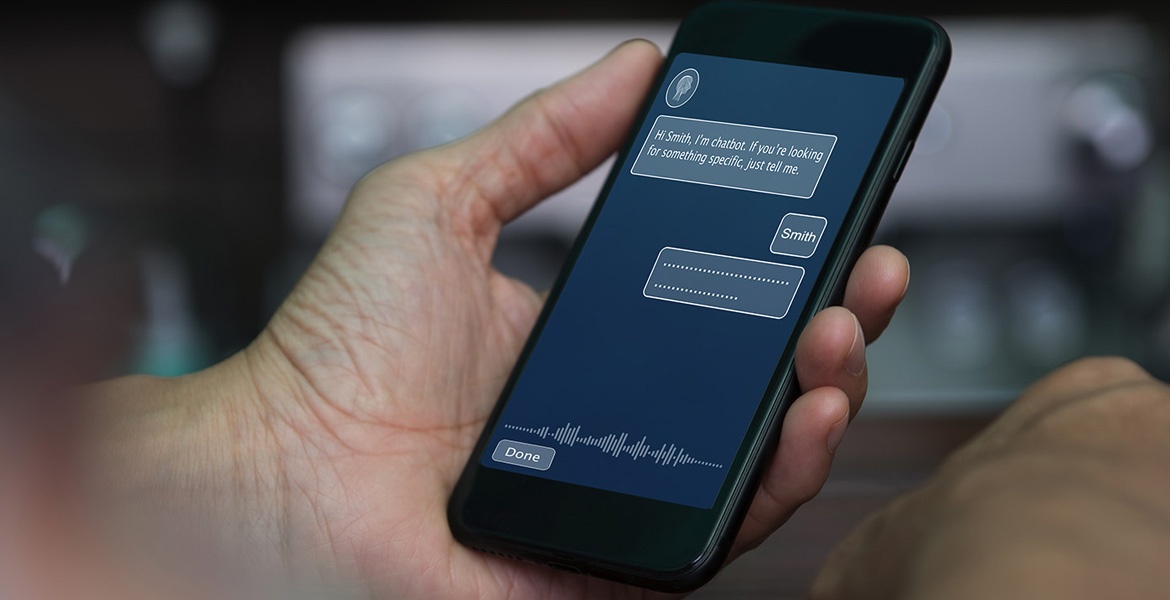 The fourth industrial revolution brings many opportunities for companies since Artificial Intelligence (AI) and new technologies application can improve productivity and operations, especially in the difficult post-Covid-19 period.
Optimize operation
Financial, insurance and banking industry is always a hot field when continually incurring complex situations, and must be constantly improved and changed to catch up with new trends in investment and business. Although it is a pioneer in digitalizing and optimizing operation, there are still many shortcomings that are difficult to solve due to the reliance on manual processes that occur frequently with many risks, leading to a waste of time and cost. Besides, the weakness of the traditional method is the risk of fraud - a taboo in finance, insurance and banks.
AI and RPA (Robotics Process Automation) are highly appreciated technologies for their outstanding advantages, promising to completely change operations of many organizations, especially enterprises in the financial, insurance and banking industry. In particular, RPA applies intelligence to perform high-volume, repetitive tasks such as data entry, creating orders, granting access, and tasks that require continuous collaboration with multiple systems. This technology can be applied in insurance, finance, banking, commerce, logistics, and customer service.
The combination of AI and RPA creates "digital power" for businesses that not only speeds up business processes, reduce manual tasks, save costs, but also improve customer experience. The resonant power from the application of these technological solutions will help organizations and businesses quickly transform and build a successful digital enterprise model, thereby having breakthroughs in the new normal".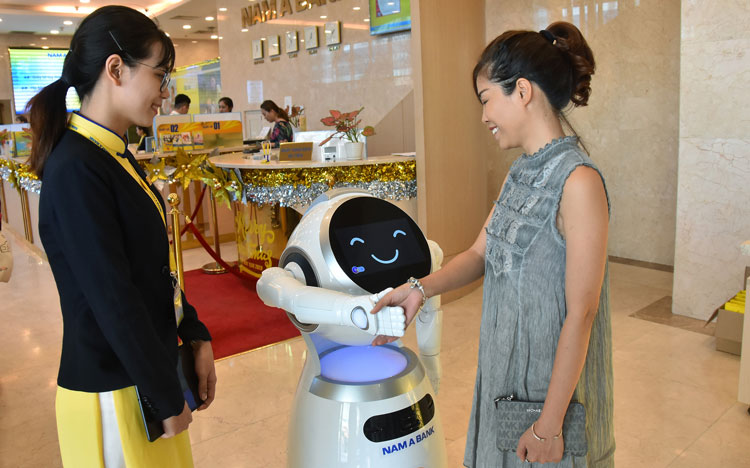 The combination of AI and RPA creates "digital power" for businesses
Customers are currently communicating with businesses in financial, insurance, and banking sectors by coming to transaction offices, or through call centers. These processes often take a long time and lead to inconvenience and dissatisfaction. Customers need a faster, more convenient way of interacting, using popular platforms such as social networks to track how their problems have been solved. This requires companies to invest in technology in all production and business activities.
Sharing about this issue, Mr. Le Hong Viet - CTO of FPT Group said that technology helps people manage and work effectively, thereby optimizing resources for other important jobs. In particular, chatbots (an Artificial Intelligence application for interaction with humans) do not replace humans, but both people and machines will work together to interact with customers most effectively and optimally.
Technology determines success
According to Oracle, 51% of businesses said that the application of technology significantly reduced the processing time for customers' requirements. 66% of businesses used at least one technological product to improve customer experience. Around the world, many financial companies take advantage of the habit of using mobile devices, data, social networking activities … to calculate credit scores for customers quickly.
At the conference "Breakthrough in customer experience with AI and RPA technology for finance, banks and insurance" held recently, Mr. Varun Mittal - who is responsible for developing EY's Fintech at more than 130 emerging markets across the globe shared that AI helps businesses improve operations, increase revenue and reduce personnel costs. In particular, businesses that use AI can manage and minimize risks when they can analyze and find gaps in the enterprise system that traditional methods can easily overlook.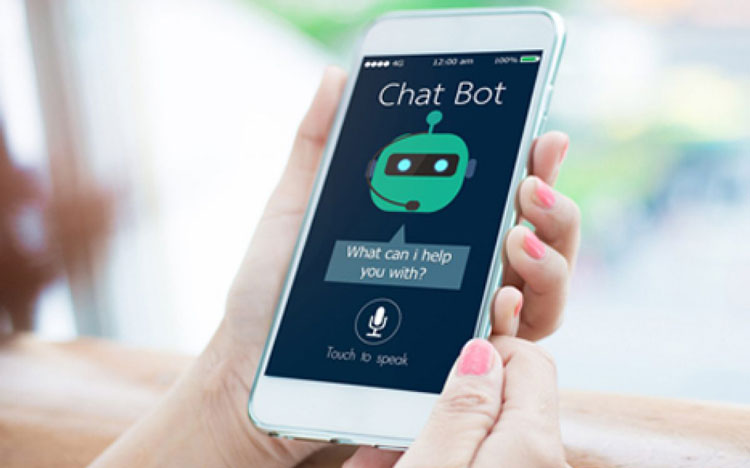 Chatbots are being used at banks and insurance businesses.
As a technology user, Mr. Branislav Vargic - Operation Manager of Home Credit Vietnam said that with the application of Virtual Agent for Call Center in customer service operations, the company has been able to reach a large number of customers quickly, effectively, continuously and accurately. This is also a great tool for the company to interact with more than 2 million existing customers.
According to experts, customer experience is the most important thing at this time when young customers appreciate the convenience as breaths of fresh air. New applications will create a better customer experience. This context puts pressure on traditional organizations in the race to provide the best user experience. It requires time and resources, especially when businesses cut their budgets because of Covid-19, so the challenge can be seen obviously.
On the market, there are many chatbot providers with prices from cheap to very expensive. The price will be equivalent to the value of chatbots. The problem of businesses is to wisely choose the most appropriate technology.
--------------------------------------------
Experience the #FPT_AI products at: https://fpt.ai/en/
Hotline: 0911886353
Email: support@fpt.ai