Why should business leaders change their perspective on AI?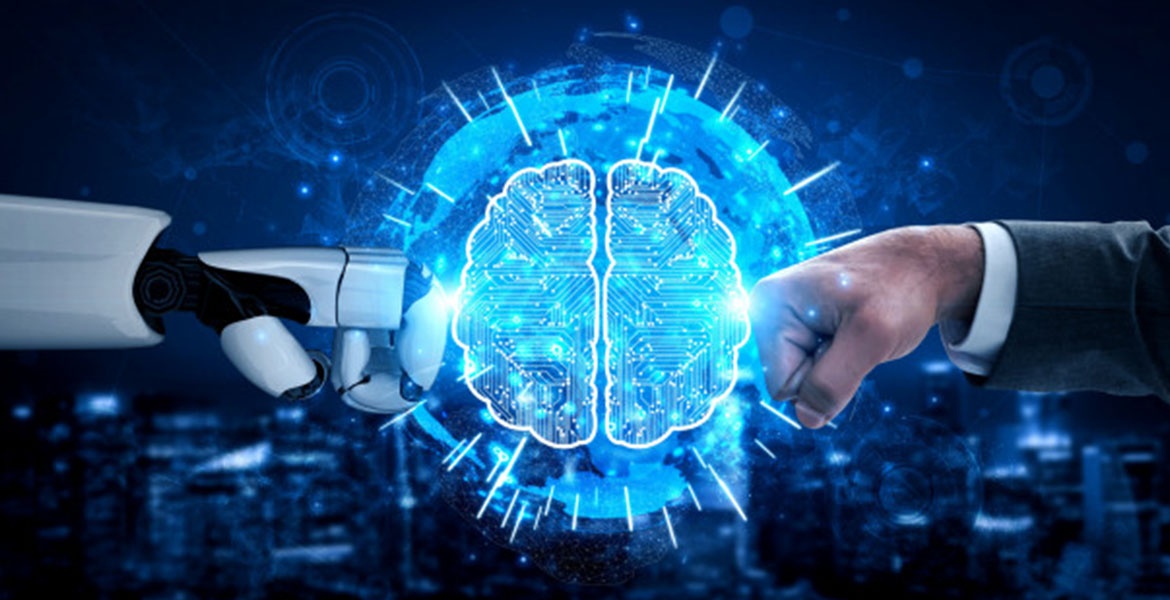 According to Gartner Group, with the current growth of AI, by 2021, more than 80% of technologies applied in businesses will be integrated with AI. Therefore, a proper view on AI of managers will have a great impact on the development of businesses.
In August 2020, IDC reported that the AI market (includes hardware, software and services) is forecasted to exceed $300 billion in revenue by 2024 and the compound annual growth rate (CAGR) is over 17% in 5 years.
AI changes business principles
In the digital age, businesses will be eliminated if they do not change to meet the needs of the market; or will make a great change if they pioneer the application of modern technology solutions. It means that breakthroughs need the willingness to change and try new technologies in the operational processes, and high-tech human resources to meet new requirements.
The only way to compete in the digital age is to stop focusing on manual work and start paying attention to Artificial Intelligence. Businesses must take advantage of AI to reduce the workload of humans.
Many people believe that AI will take jobs away from humans. This point of view is not false but inaccurate. AI will help people do elementary, repetitive tasks that waste time. At the same time, AI will also create more jobs for the highly skilled workforce. For a successful collaboration between humans and "machine", humans not only need to create machines but also understand them. Therefore, employees must continuously improve necessary skills and knowledge to contribute to the drastic change in each enterprise.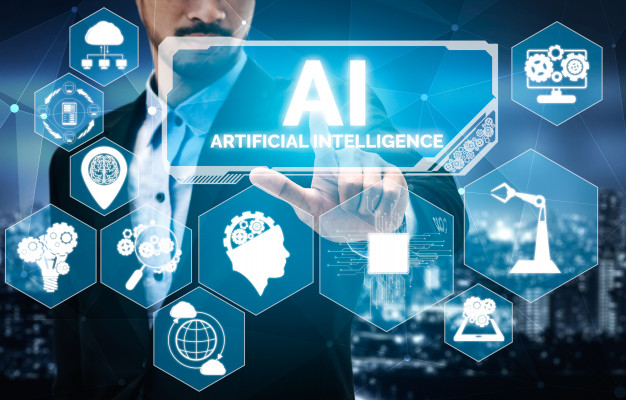 AI meets the demanding needs of customers
People are living in the digital age with remarkable technologies that are so far superior to 10 years ago. Therefore, customers' requirements also become stricter. They expect to use high-tech products/services and have interesting experiences. The day when customers have to wait until Monday just to open accounts at transaction offices has disappeared. With advanced AI solutions, customers can perform all those tasks anywhere, anytime with their smartphone and internet connection. eKYC solution was invented to help customers do the identification process quickly. In just a few minutes with simple steps, customers can complete the procedure for opening a credit card.
Enterprises are forced to upgrade themselves, understand customers and their needs to find suitable solutions for businesses.
Integrate a variety of AI solutions into each operational stage
Artificial intelligence is far superior to humans in data analysis and business scale expansion. An enterprise can apply many different AI solutions to each stage of the operational process to professionalize each task.
For example, a bank can use a chatbot to consult and take care of customers on messaging platforms. The bank can use voicebot integrated into call centers to make hundreds of thousands of automatic calls to customers. In particular, banks can also use eKYC – electronic Know Your Customer to shorten the time for the identification process. Customers can be identified to open a card at any time, anywhere with the internet without going directly to transaction offices.
In Vietnam, FPT.AI is one of the pioneers in building a comprehensive solution set powered by Artificial Intelligence, meeting the needs for the digital transformation of businesses to increase productivity and optimize operating costs and resources, thereby having a breakthrough.
FPT.AI Conversation is a chatbot building platform. FPT.AI chatbotcan naturally answer thousands of customers 'requests at the same time, understand users' intent to give appropriate responses. Many businesses using FPT.AI chatbot have saved up to 60% of operating costs for their personnel. FPT. AT chatbot selected from the superior digital conversion product ecosystem can help businesses increase productivity, save costs, optimize resources to overcome crises and create breakthroughs in the new normal.
FPT.AI Virtual Agent for Call Center is the Virtual Agent for Call Center building platform. Communicating naturally like a human agent, FPT.AI Virtual Agent can make inbound, outbound or scripted calls to interact with customers, collect data, create statistics. Virtual Agent for Call Center has helped Home Credit Vietnam make 300,000 calls per month, save 50% of operating costs and increase 40% of productivity.
FPT.AI Vision helps businesses extract information on personal documents and forms. It takes 3-5 minutes for a consultant to enter customer information manually, but only 2-3 seconds for FPT.AI Vision. FPT.AI Vision can process thousands of images at the same time, helping to digitize documents. Currently, FPT.AI Vision is one of the most accurate solutions to identify and extract information in the market with up to 98% accuracy, helping businesses save time, effort and cost, reduce manual data input errors and have high security.
Seizing the opportunities and taking advantage of Artificial Intelligence will create a huge competitive advantage for businesses. Shortly, AI solutions will become the core of every business. This situation requires business leaders to change their minds and have a proper vision of AI to lead their companies to sustainable development.
------------------------------------
👉Experience #FPT_AI products at https://fpt.ai/en/
☎ Hotline: 0911886353
📩 Email: support@fpt.ai